Two summers ago (our first summer in our little pad), we dug up a big ugly bush in our front yard, built a garden box, and planted a few little plants. Remember this?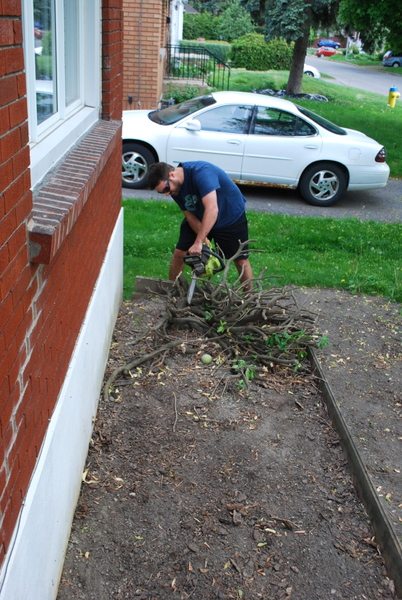 We didn't really know what to plant, so we chose things that did reasonably well in medium sun (it can be pretty shady during certain parts of the day) and were budget friendly. That was the same summer as our basement renovation, so we were definitely pinching every penny we could. We ended up with a pink peony, two purple irises, three yellow lilies, two lavender plants, and a small pink flower bush whose name is escaping me right now. Anyway, they all looked pretty little and sad to begin with.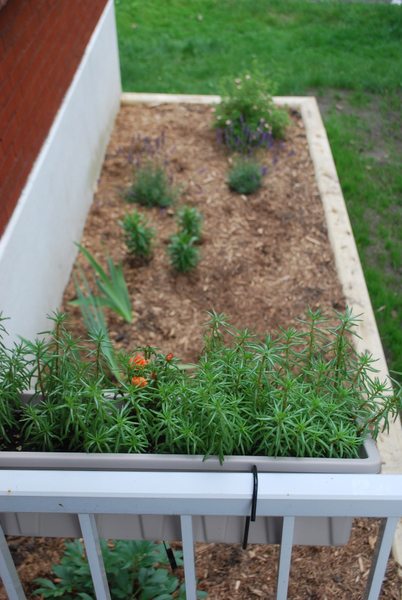 However, after two years of sunshine, rain and a bit of love, our wee garden bed is doing pretty well! We lost the lillies and one lavender plant (had some squirrel issues to deal with..!), but the rest have grown a ton.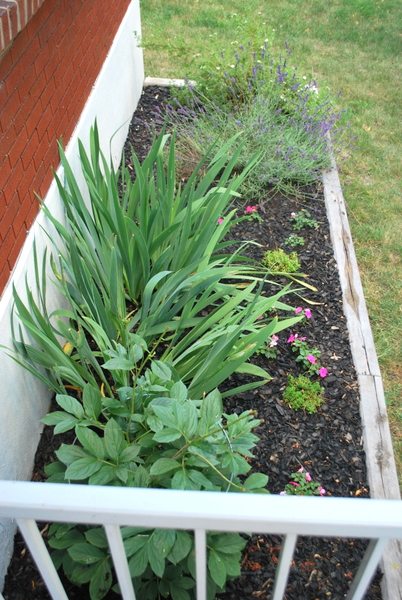 We threw in a few pink annuals this summer and were also given a little buddha from my parents, who sits happily in the garden reminding us to relax and be grateful. Oh we also threw down a bunch of dark mulch to help keep in water and make the whole look look a little more polished.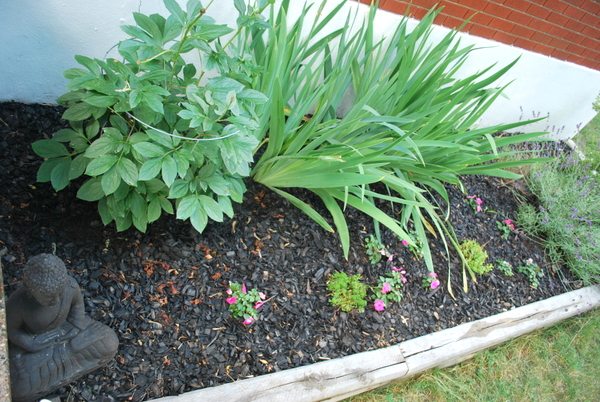 This is that pink flower bush I can't remember the name of. Can any green thumbs out there give me a hand here? (Update: A Potentilla!!! I can't believe I forgot that one… Thanks Sarah K!!)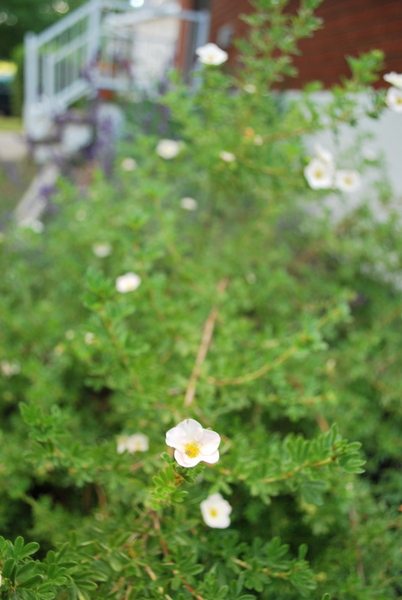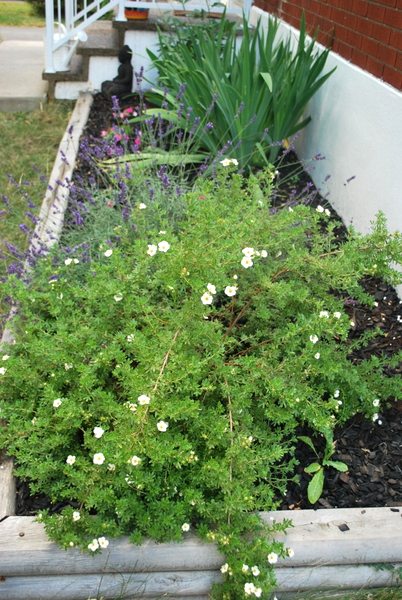 And since I took these photos after our irises and peonies bloomed, I just thought I'd throw in a peony pic from my phone that I snapped about a month ago. Love these pink beauties with all of their delicate layers.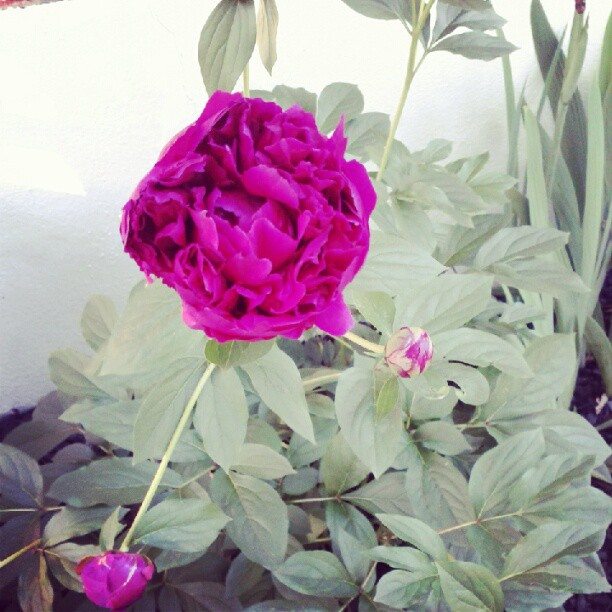 We still have a long way to go in our landscaping and haven't even touched the backyard yet, but it's definitely encouraging to see these little guys grow. I've never been a gardener, but there is definitely something pretty satisfying and peaceful about it. I think I may be getting hooked.
What about you guys? Have any good before and afters of your own gardens? Have some good gardening tips? Do tell.