So I had done our pumpkins for the year (see those here), but when I found some cute ribbon, orange and yellow leaves and other little knick knacks in the sale bin at Michael's, I couldn't help myself. I brought home my new little pile of goodies and went to work on our dining room table. I took off the candles we had on there and started with this blank slate…
Which after a few minutes looked more like this.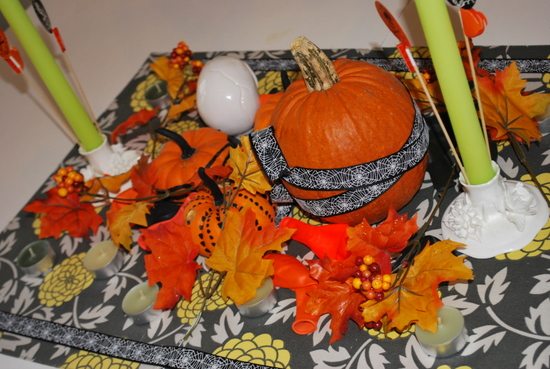 My favourite purchase was definitely this little white ceramic skull. Love him.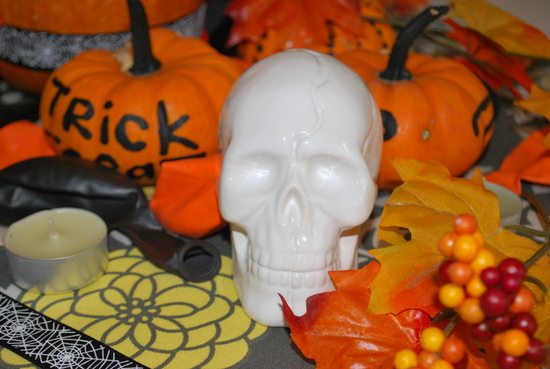 I also added some ribbon to our chandelier. The way it hangs down looks a bit like spider legs.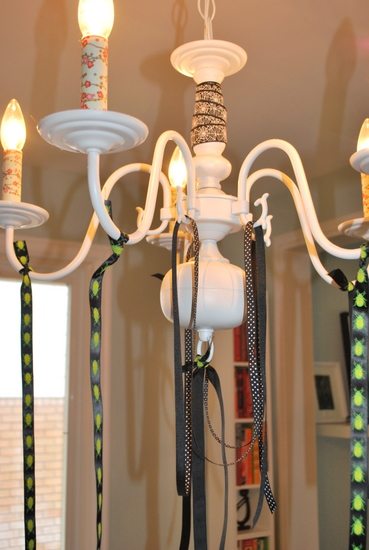 This is the first time we have really gotten into halloween decorating, and I'm totally digging it. I think I'm now going to have to have storage bins in the garage dedicated to each holiday… oh dear.
What about you guys? Are you getting into the spooky spirit this year? Any good little halloween crafts up your sleeve?