Remember back in April when I brought home these two antique maps from a local antiques show (one was gifted by my pal Courtney)? Well, I finally framed those beauties and got them up on the wall.
Just to back up for a sec.. You know that buffet that I painted gray and white (check out the full before and after here)?
Well, when we moved it into it's new spot in the dining room, we had some very bare walls above it that were screaming out for some artwork. The pair of maps (one of Canada and the other of the British Isles – both meaningful places for us) were the perfect fit. I framed them in my fave IKEA Ribba frames in white and hung them side by side. [These pics were taken at night, leading to the crappy lighting - sorry!]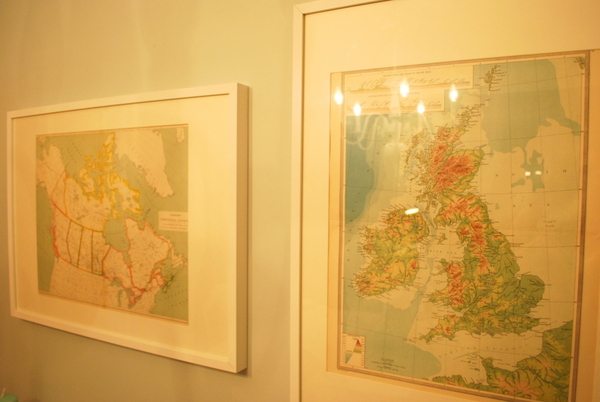 They are the right scale for the area and definitely add some interest to the walls without being too busy. I like that the colours are muted and easy on the eyes.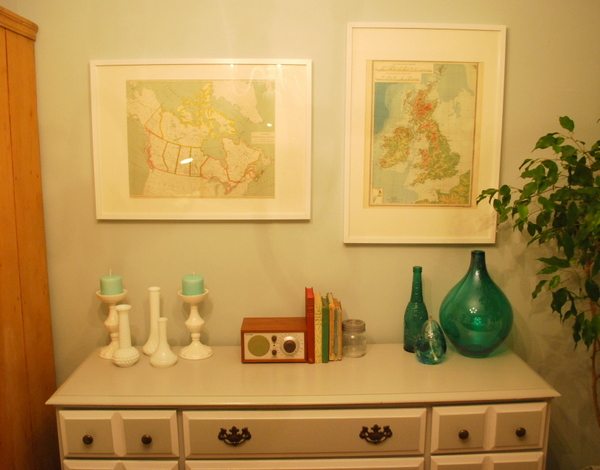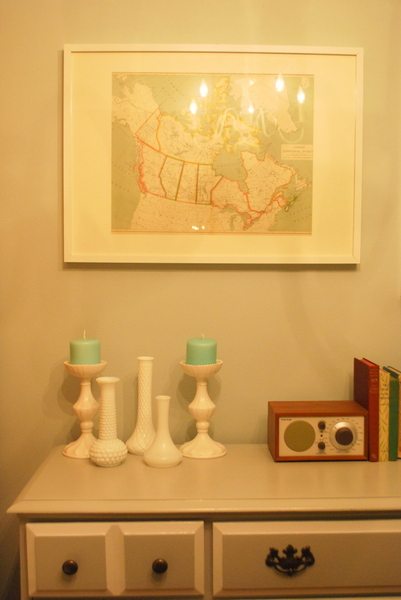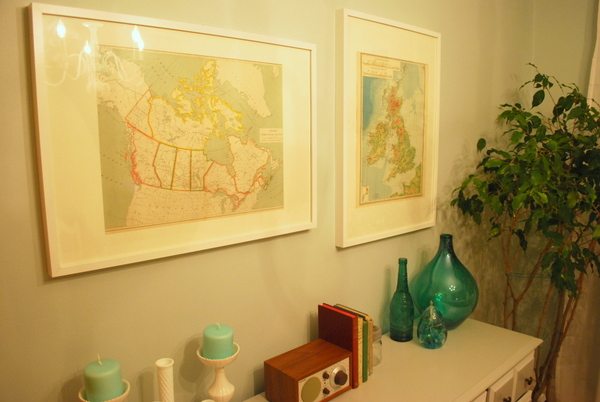 I like that they aren't uniform, but look good as a pair.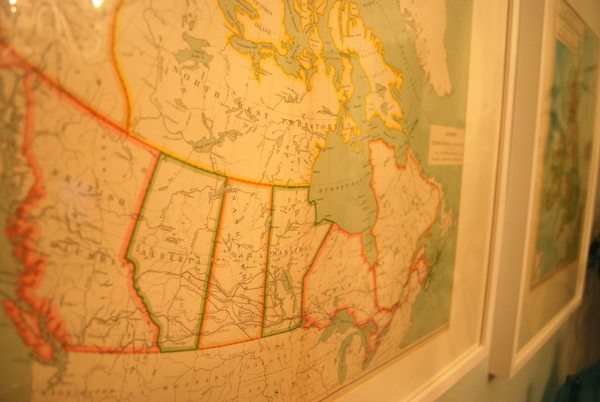 So that's the story of our early 1900′s maps. Fun, fun. And a sneak peak at our new plant. More details on him (her?) soon!
Are you guys into maps, too? I love hunting down a good old map.. I just feel like there is history and a story behind each one.  Or hung any new artwork in your pad recently? Love the IKEA Ribba frames as much as I do?