After struggling a bit to move in the table (this thing is solid… !), I got to the really fun part – styling. In case you missed it, check back here to see how I used Ana White's plans to build this table (with help from my Daddio), and here for all the sanding + staining info.
Let's take a little trip back down memory lane. This is how the dining room was looking a couple weeks ago. We liked our white table (it's a hand-me-down from family), and hope to use it again down the road, but I had always dreamed of having a rustic farmhouse style table.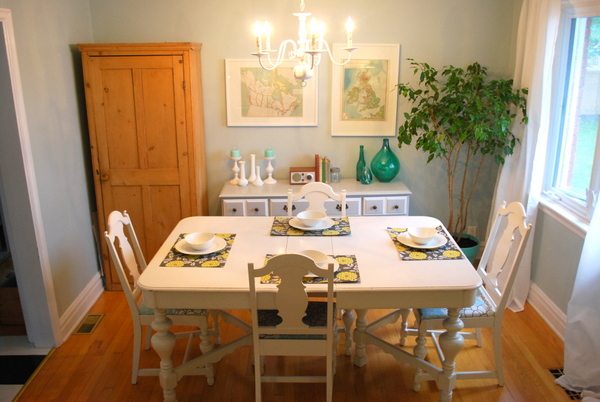 And, well, now I do! Here are all the 'after' shots.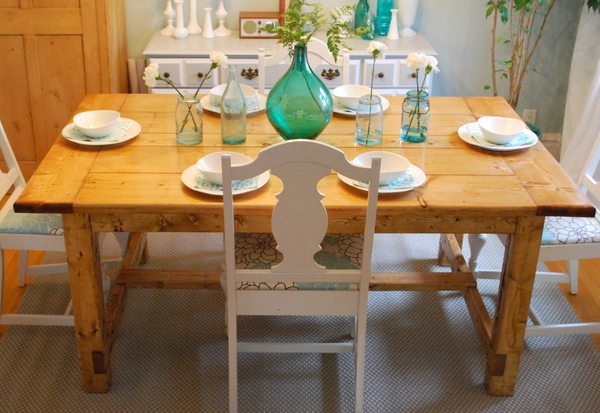 I love the honey colour that the stain gave the table. It's warm and really ties in nicely with the other elements in the room (like the pine cupboard which is a really similar shade).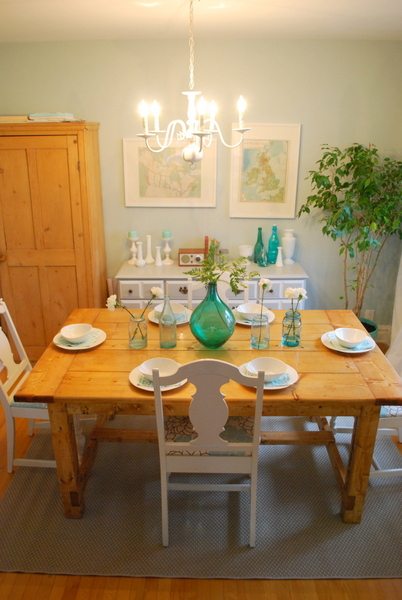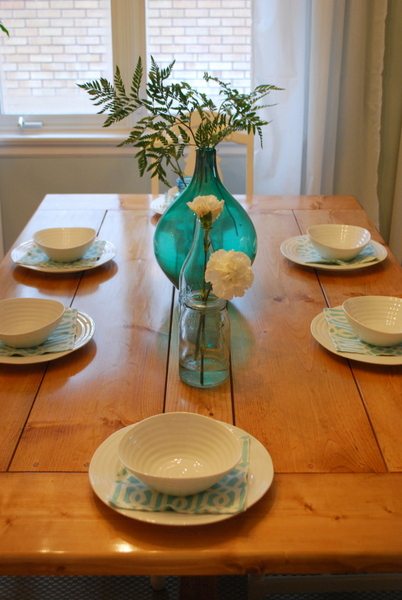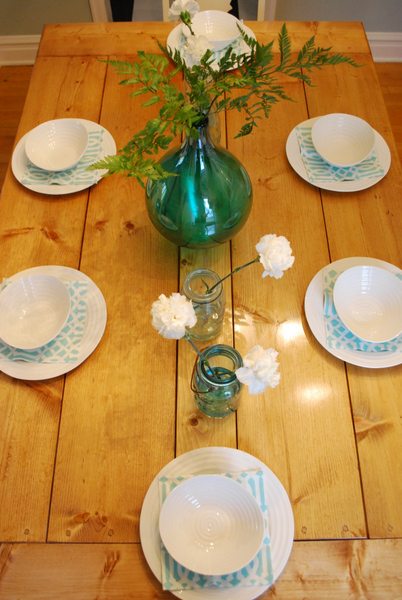 I love the way the knots really came to life with the stain, and the screw holes that we filled and stained over look totally fine. They just add to the character of the table.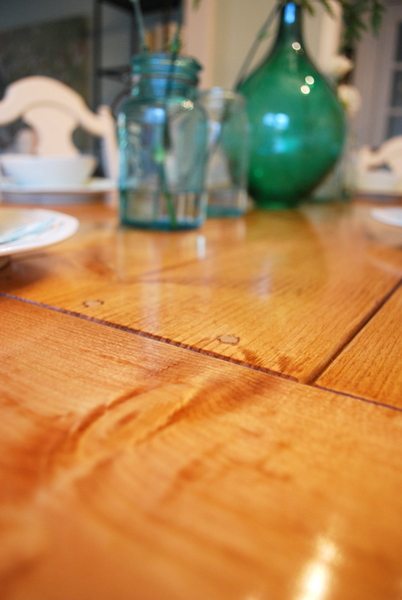 With our old table, even though it was the same size, we could never comfortably get 6 chairs around it. The way the legs crossed underneath meant you could only tuck in 1 chair per side. With our new table, we can definitely accommodate 6 (hence my setting for 6 in these pics). You know what that means?? We need new dining room chairs. Help me convince the hubby, k?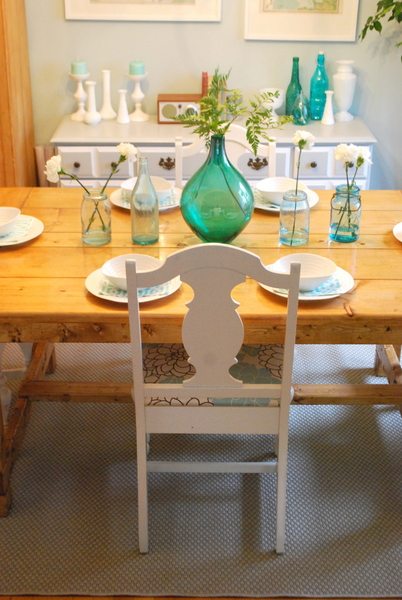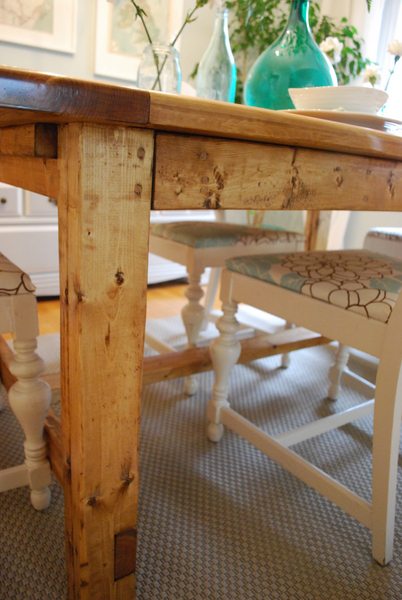 I feel like the whole room seems more grounded now. Sitting on our sofa and glancing over at this table makes me oh-so-happy.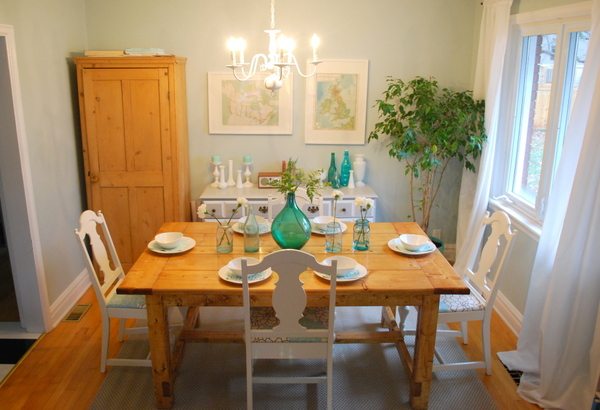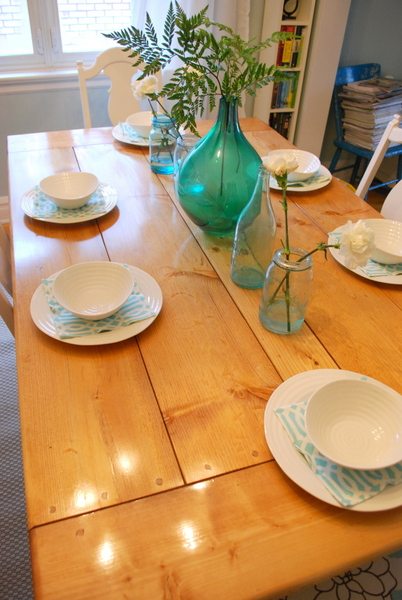 The budget breakdown for this beauty?
$95 on wood (construction grade spruce for the legs and pine for the top)
$7.50 on screws
$45 on wood conditioner, stain, and polyurathane (and there is tons of this stuff left over for future projects!)
sandpaper and safety equipment provided free of charge by 3M
all tools needed to make the table were already owned by my lovely 'Pa
TOTAL: $147.50
Definitely not bad when you compare it to what farmhouse tables cost from places like Restoration Hardware or even from local builders. Plus the other really great thing (that is totally priceless)? I got to make this with my Dad. Just he and I, in his workshop. That's the best.
And since this table idea was born from Pinterest (where I was pinning DIY harvest tables left and right), I have linked up to the fall pinterest challenge. You know the one that Sherry and Katie dreamed up to get us off our butts and "stop pinning, and start doing"?

Alright guys, have I convinced you to go build something? Just go check out Ana White to get inspired. Holy moly, that gal is amazing. I think I'm going to go sit and have a cuppa tea at my new table.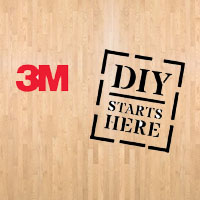 Products from 3M were received free of charge for this project, however opinions are all me!