Happy New Year, you guys! Hope you had a great time ringing in 2014. We are settled back in Ottawa, and were happily in bed on New Years Eve by around 10pm. Ha. The days of actually seeing the clock change over at midnight are over, for now – mama is tired!
One of my favourite parts about blogging is being able to look back and remember some of the projects and milestones from each year. My version of a diary, I guess. Like many bloggers out there, I thought I would do a "best of 2013". Here are my top 10 posts (well, I'm cheating a bit as most of these are like 4 or 5 posts into 1). Anyway, in chronological order, here they are!
1 >> Our side entrance had been in a very sad state ever since we bought the house, and since this is where our tenant comes in every day to access the downstairs apartment it was about time we spruced it up. Check out the before, painting the space aqua and yellow, adding some artwork, and replacing the light fixture.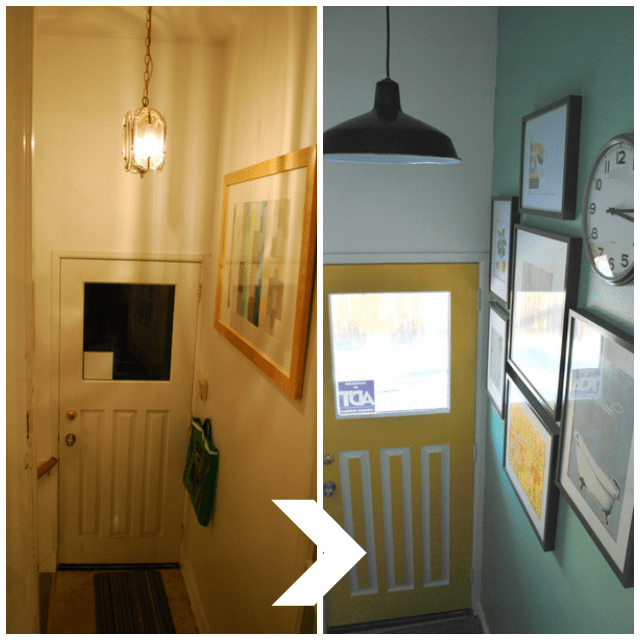 2 >> On Valentine's Day we announced our pregnancy – obviously this made the favourites list! A few days later I published this post with some other pregnancy announcement ideas and the "how-to" for our photostrip, which ended up being my most viewed post of the year!

3 >> On the more boring side of things, but something that drastically improved our every day, was the installation of an IKEA 'Algot' storage system in our basement, turning this…
Into this… So. much. better. Check out the full post with all the deets here.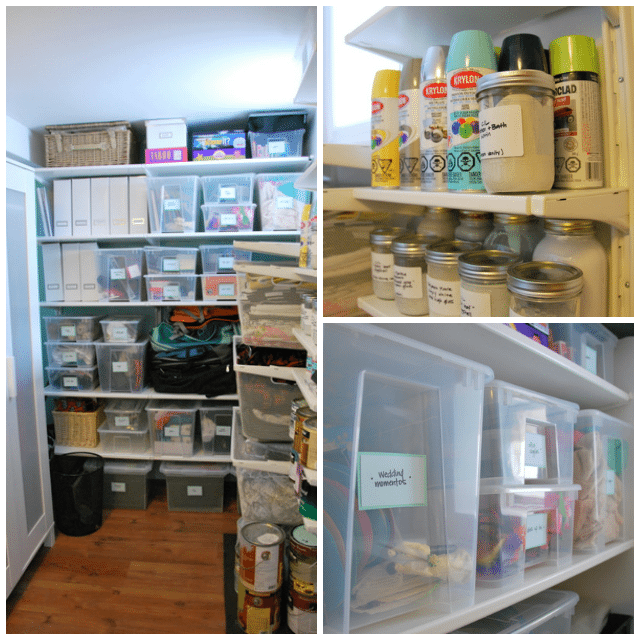 4 >> One of my favourite craft projects of the year was this paint chip easter egg garland. Nothing revolutionary, but it is just so sweet and simple (and free!).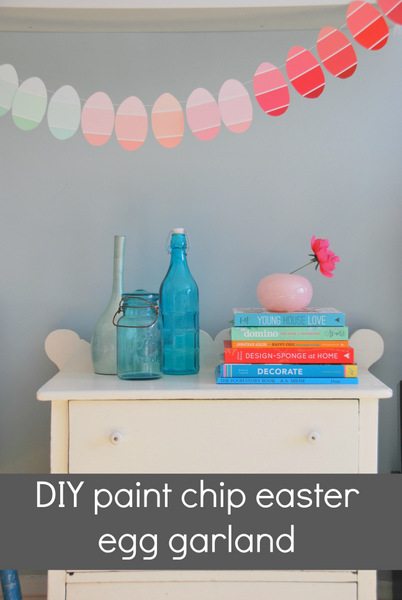 5 >> There was lots of fun in the pregnancy-related department this past year. We had a good laugh revealing the baby's sex to our parents with a pink cake, had a lovely baby shower with fun (and low key) games and DIY'd some plant pots as favours, and had a babymoon to New York City.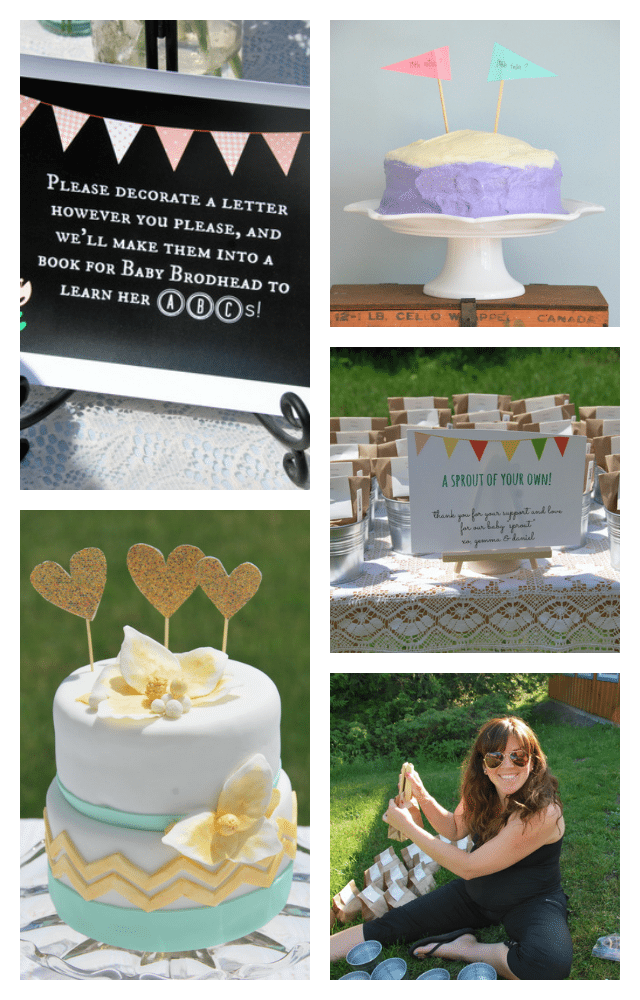 6 >> I love doing DIY artwork, so these three from this past year definitely make the list – a deer head silhouette, triangle canvas, and a simple tree + bird painting. Fun and easy!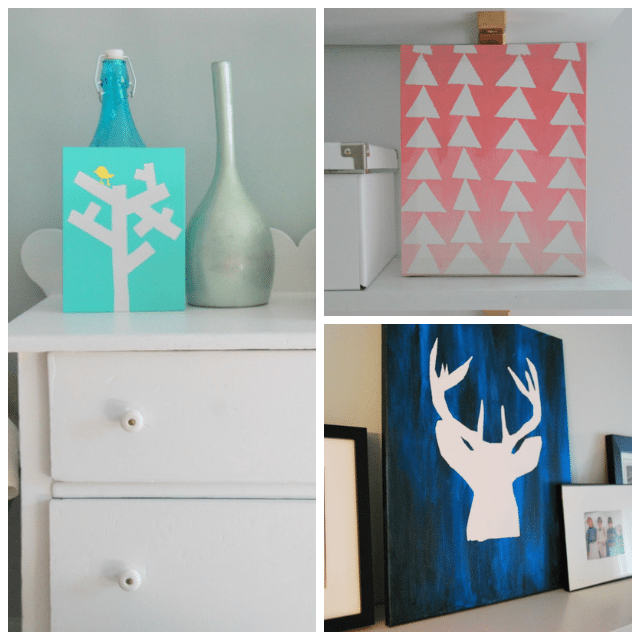 7 >> Our biggest room makeover of the year was the nursery.We turned our former office-meets-guestroom into the nursery (that still has a corner office function to it). This involved re-finishing a dresser, customizing the closet, hanging a gallery of art, crafting a raindrop mobile, a ribbon garland, and adding in lots of fun accessories. It was probably the most fun room I have ever done. Check out this post for all the before + after details, including the individual posts for each project.
8 >> Introducing our baby girl, Maya Wray Clare, to the world was without a doubt the absolute highlight of our year. She was born on August 9th and we have so enjoyed watching her grow and learn every day since. We have started doing monthly photos along with a brief recap of each month – so far we have 1 month, 2 month, and 3 month updates.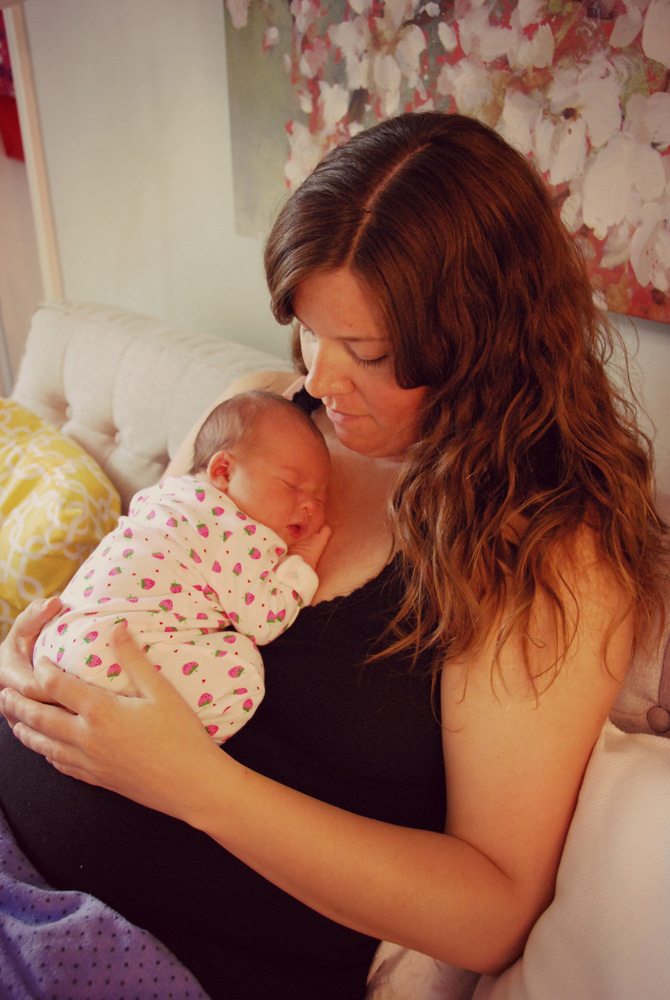 These next two are more recent, but I'm smitten about them both and so have included them in the round up.
9 >> My wood slice ornaments this past Christmas were fun to paint, have been going over very well with the recipients!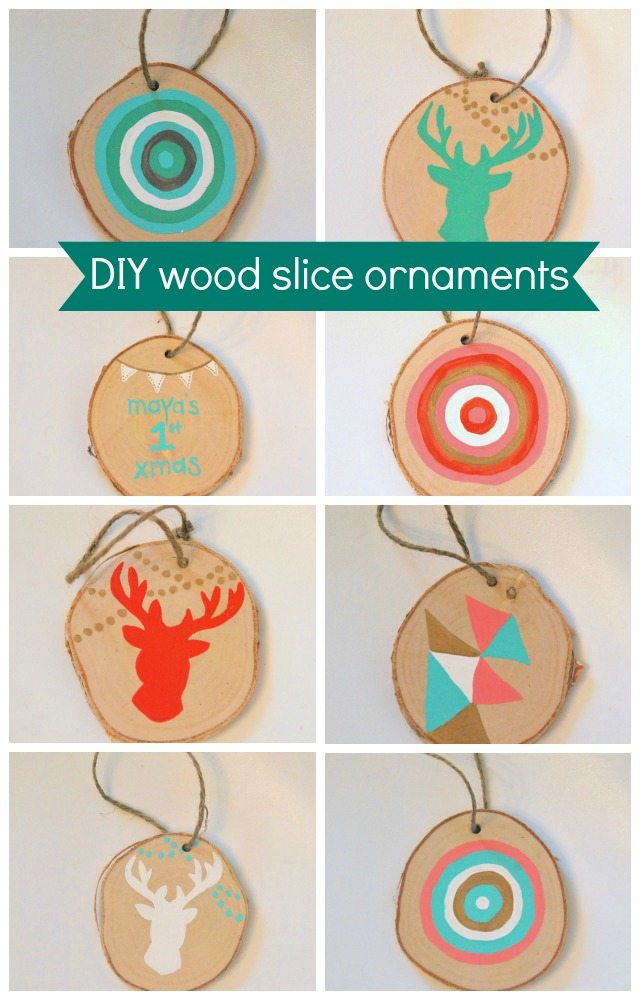 10 >> And the clothespin wreath is a year-round'er in my books. This was one of those "what can I make with the stuff around our house" kind of projects that ends up being a favourite.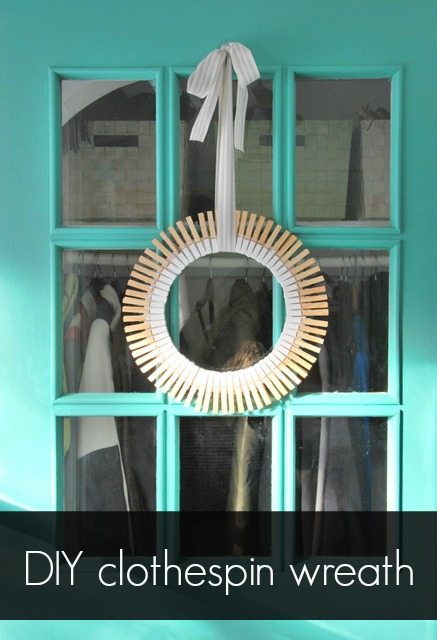 2013 was a remarkable year for our household – turning a family of two into a family of three. It will forever be such a special year for us. 

Have you been reflecting on this past year? Any major milestones, special moments, or fun memories? Maybe a fabulous DIY project or two?! Got any resolutions for 2014? I want to hear about them!