Just wanted to say a huge thank you to Kirsten from 6th Street Design School for posting about my pad today on her 'Feature Fridays' series! If you haven't checked our Kirsten's blog before, go browse around – she has seriously fabulous style. And to those of you who are popping in here from Kirsten's blog, welcome!! Thanks Kirsten – you're the sweetest!

Now back to the regular programming..
With blogs and pinterest and etsy to browse through, there are so many creative ways of announcing big milestones in your life — engagements, save the dates, graduations, and of course, pregnancies and new babies!
When Daniel and I found out we were pregnant, I soon started looking through Pinterest and scheming about a cute photo announcement. And boy, there are a lot of fun ideas out there. Here were some of my faves (you can check out my whole baby pinterest board here):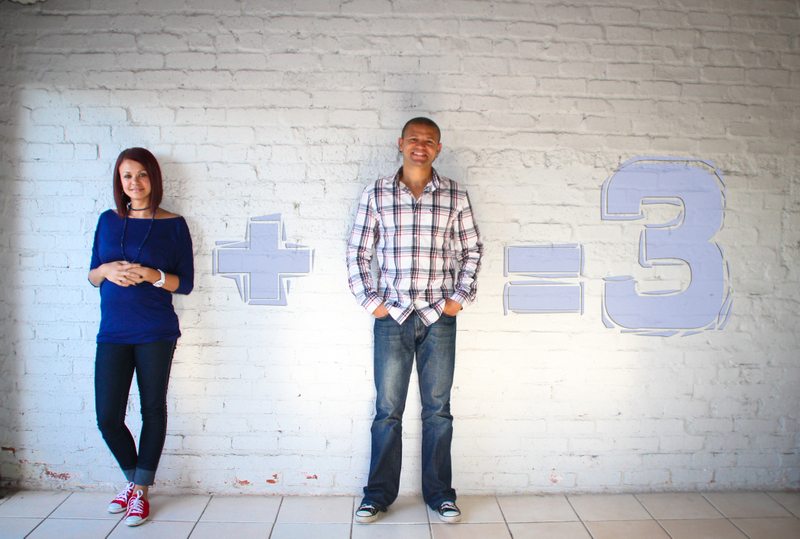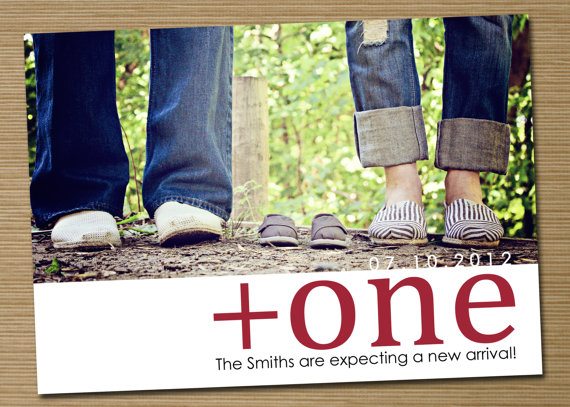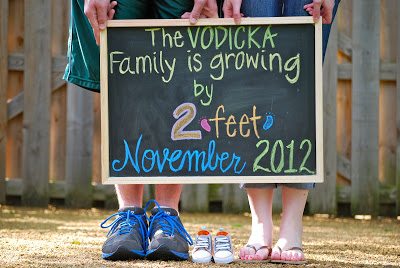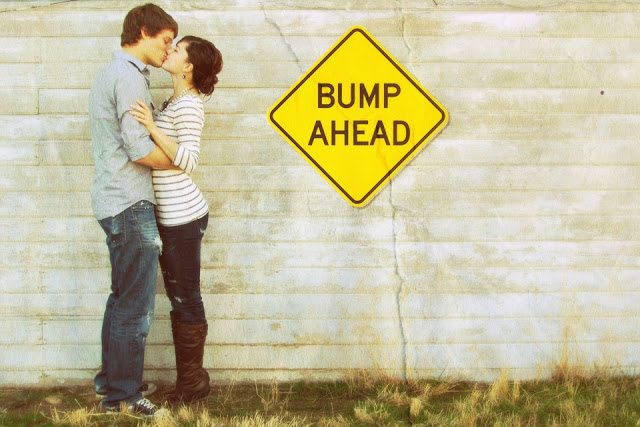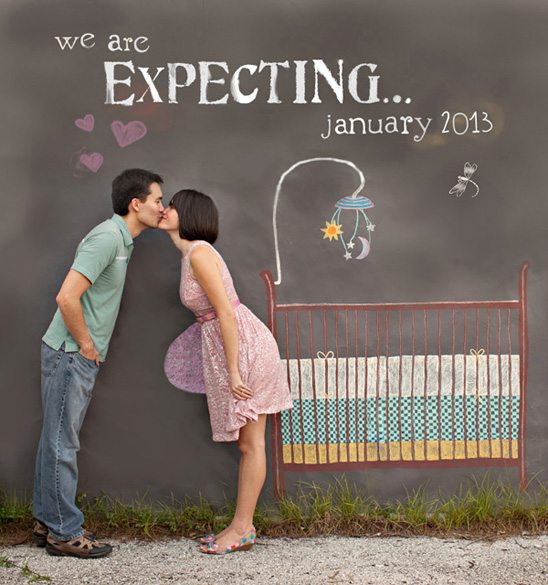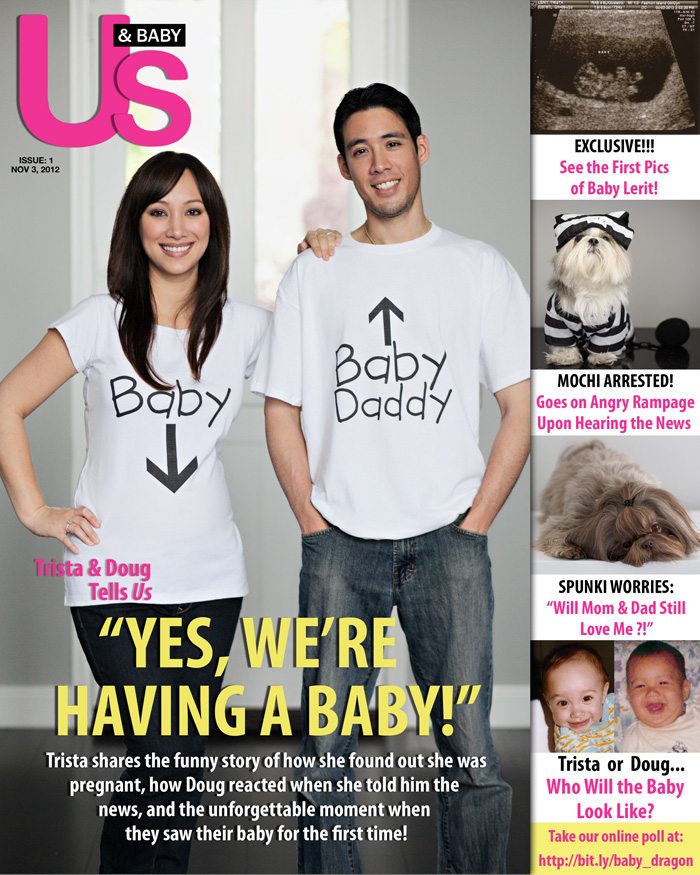 As you saw in our baby news blog post, we ended up going with the photostrip idea. I liked the whimsy and frankly, easiness of this option. It was the middle of winter, so there weren't going to be any fabulous outdoor photoshoots happening.
To create our photostrip, we had a pal of ours take a few photos in our living room (thanks andy!). I created the signs we held on regular white paper with a black Sharpie (nothing fancy here, folks!). We held up the different sheets and did a few shots with each to have a bit of choice. Then it was just about photo editing.
I use PicMonkey - a free online photo editing tool – and it's awesome. Besides the regular editing stuff (cropping, rotating, touch ups, etc), it has a whole host of specialized tools: filters, adding text, adding graphics, etc. I took my 3 sign photos, plus 1 with us holding our pregnancy test, and then applied the same filters ("tranquil" and "cross process") to each.
Therefore turning the photos from looking like this…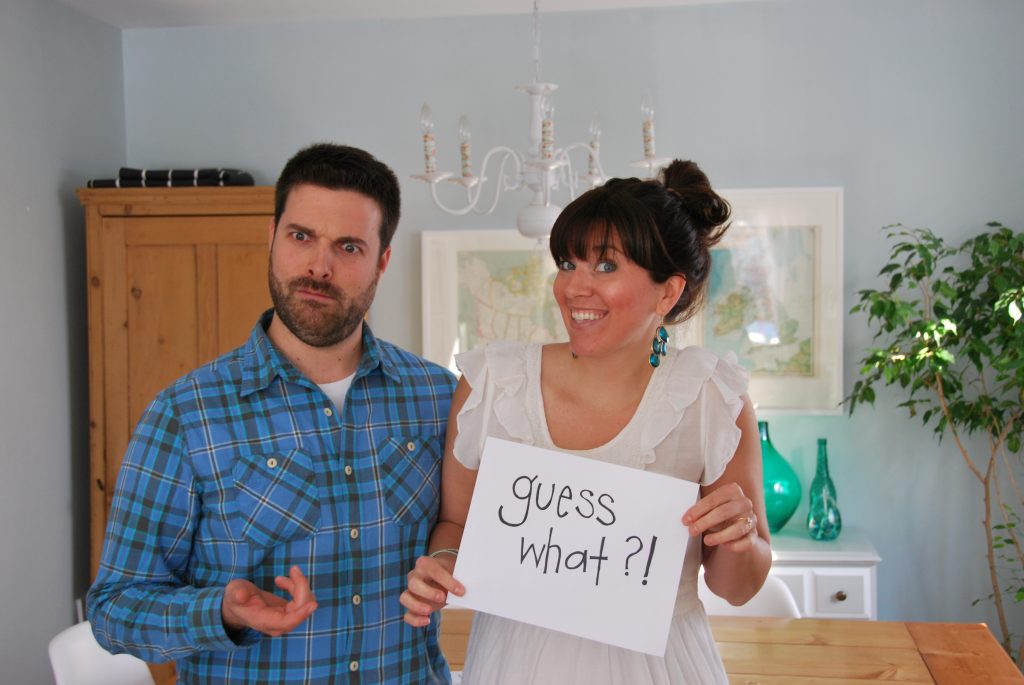 …to this! The "puzzled" look on Danny's face here still makes me totally giggle. What a freak.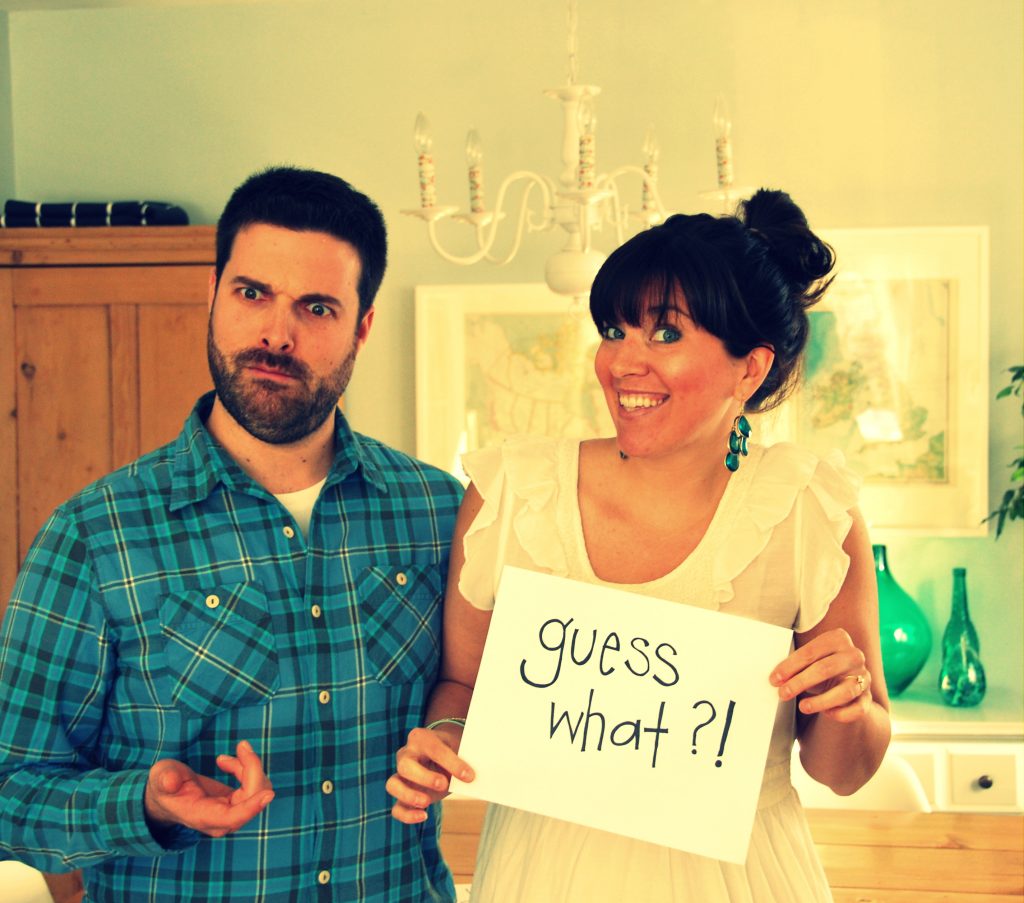 I saved them as .jpg's and then uploaded them into Picasa (another free tool). I use Picasa for its collage tool, which I find really easy to use. I selected the four photos for a collage, and then kept playing with the aspect ratio until I got it looking like a photostrip – it ended up as 333 x 1000 pixels.
And voila!

A fun little photo announcement to send around to friends and family, post on facebook, and on the blog! For family members of ours who don't have internet access, we printed out a few copies on cardstock at Staples (cost us less than $5), cut them to size, and then popped them in the mail.
Have you guys ever DIY'd a photostrip? Done any cute photo announcements? In other news, what are you up to this weekend? It's supposed to be pretty sunny and warm here (for Ontario in March, anyway!), so I'm ready to go on some nice long walks.
Tags: baby announcement, DIY photostrip, pregnancy announcement