Remember that fabric I scored in England for a crazy good price (see that here)? Well, on a quiet afternoon the other day I decided to get out my fabric goody bag and re-cover our dining room chairs. The chairs, which had been given to us (along with the table) by a family member, had a gray linen fabric on the seats. The fabric wasn't bad, but it was wearing thin and I was ready for a change.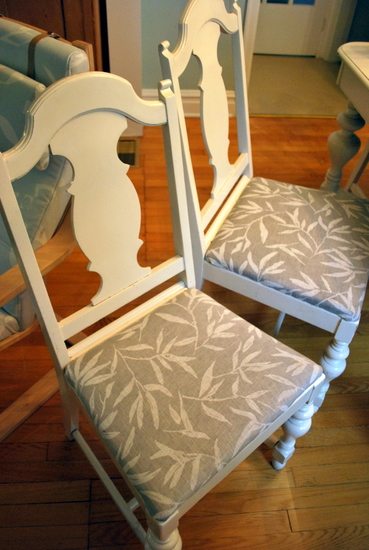 First thing was to get the seats off the chairs themselves. This involved turning the chairs upside down and unscrewing the seats (there were 4 screws — 1 in each corner). No biggie.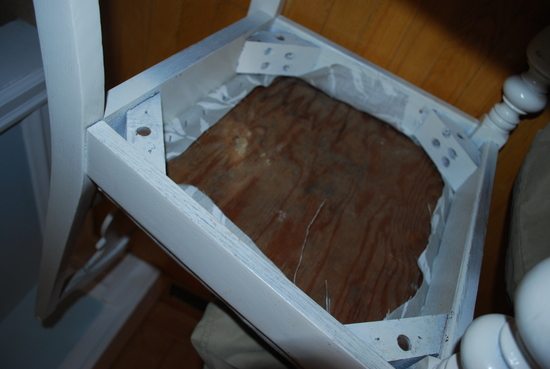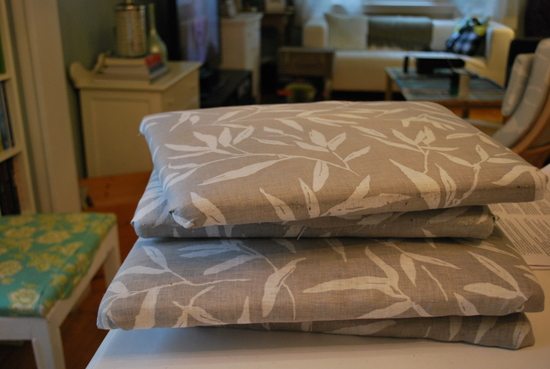 After going through my different fabrics, I chose the blue and brown floral since it went well with the room and was a good thick fabric that I knew would wear well. I laid out each seat onto the fabric and then cut a square with about two inches of border. That way there would be more than enough to wrap tightly around the seat.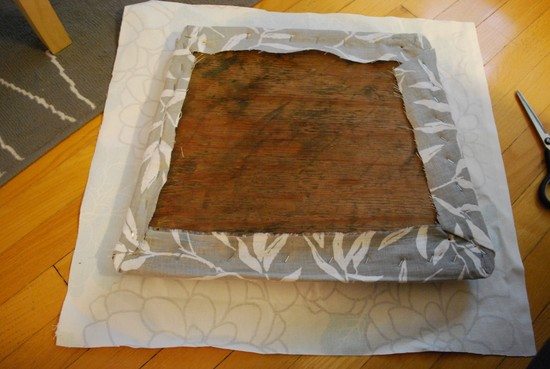 Now it's time to get the staple gun out. I admit, I have a weird love affair with my staple gun. It just makes upholstery and other projects so easy — it was love-at-first-use. Basically, you want to wrap the seat like it's a present and the fabric is the wrapping paper. Pull the fabric pretty tightly, hold in place, and then staple down. I usually do two opposite edges first, and then the other two.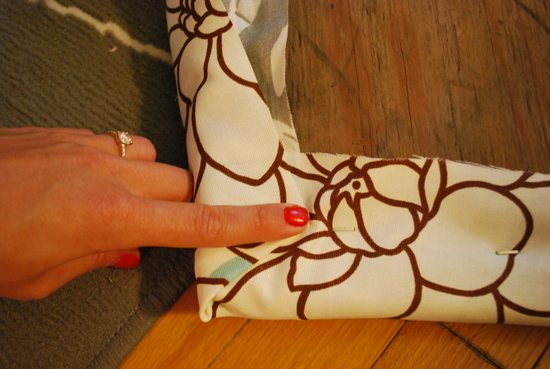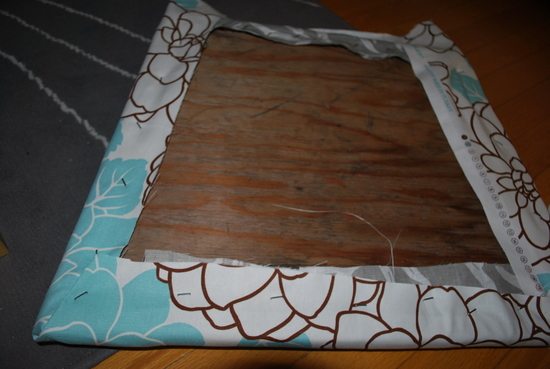 Once I had finished the four seats, which took about 20 minutes, it was time to re-attach. A few minutes with my handy-dandy screwdriver, and voila…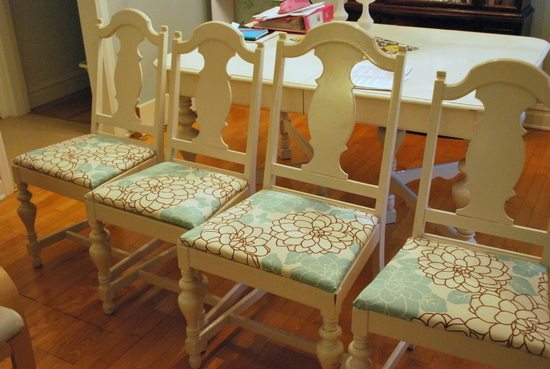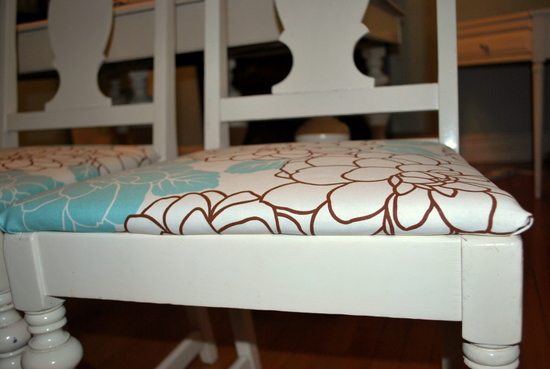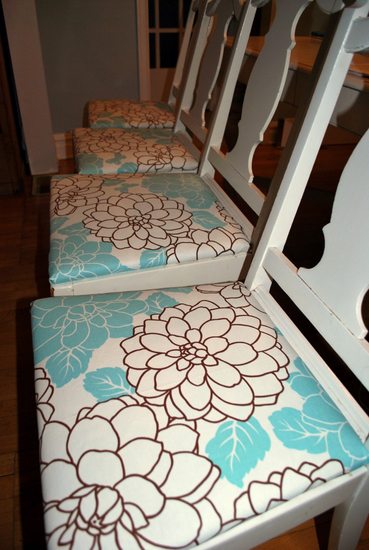 Re-upholstering chairs like this is really such an easy, quick project with major impact. Love it.
Have you guys done any re-upholstery recently? Or have you had some great fabric finds? Do tell. 
Get Access to The Vault.
Get FREE organization printables, art printables, design guides, and more. There is SOOOO much good stuff.
You know you want in!