I have been chipping away at our front entryway for a long time. First there was the chevron ceiling, then the mint mirror, then the thrift store light fixture, and then replacing all the hangers with wooden ones. There are still a few things on the to-do list though.
Here is the prettier angle of the entryway.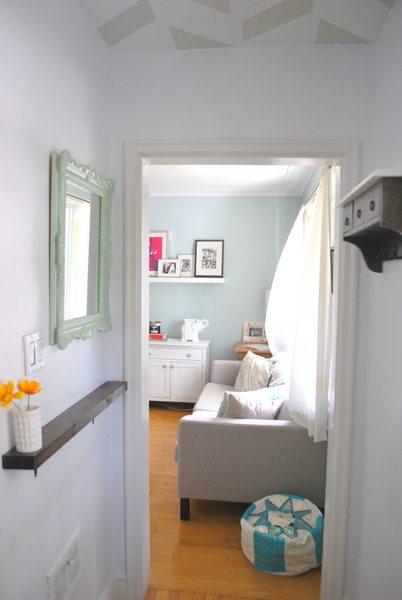 And where we left off from the other (not so great) angle. See those mismatched woven baskets? Well, I always was a bit annoyed that they were different sizes (we just shoved them in there when we moved in), and they weren't tall enough to really be taking advantage of the space. All of our hats, gloves, scarves, etc live there and were always poking out.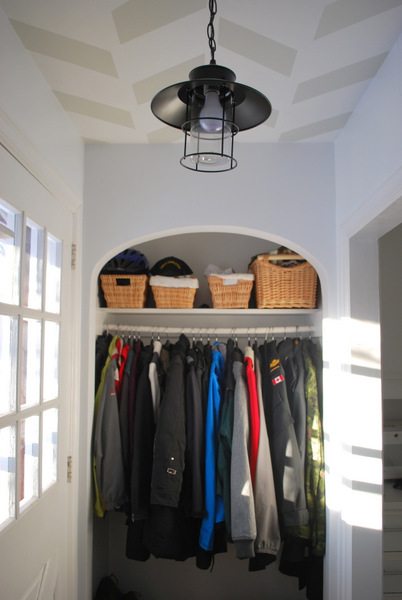 When we built the closet in the nursery, I did a bit of basket re-arranging, and brought all of those woven ones into the nursery where they fit perfectly. Then it was time to head out to HomeSense (the Canadian version of HomeGoods) to do a bit of basket shopping. Things always get a little worse before they get better, you know?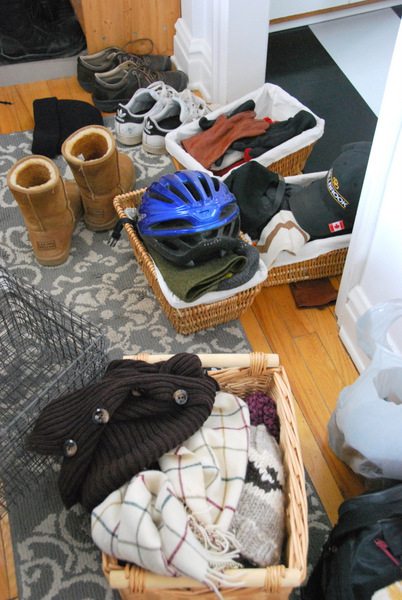 I had my measurements with me when I went shopping so I knew exactly what size to get. It didn't leave me with many options, but I did find these three that I knew would fit perfectly. I would've liked to have all three in the beige colour, but wasn't too bothered by having a lone green. It sort of ties in with the mint mirror down the hallway.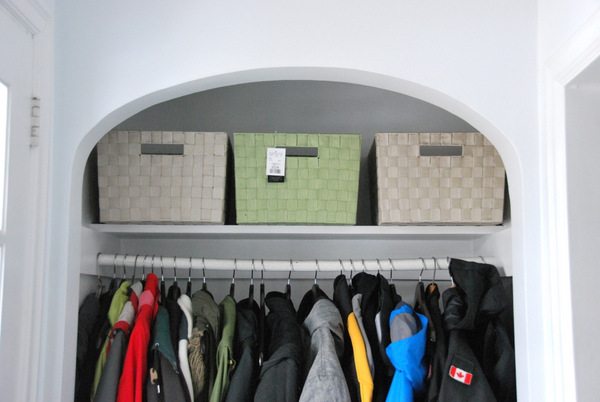 Once I knew they fit, it was time to transfer everything. Woah did it ever make such a difference to have properly sized baskets. I have one with all of my hats and scarves, Dan has one with his hats and scarves, and then the one in the middle has all of our gloves and other miscellaneous stuff.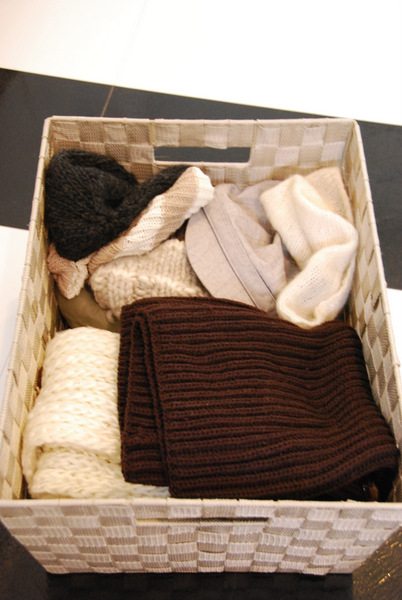 Such a simple upgrade, but makes a world of difference.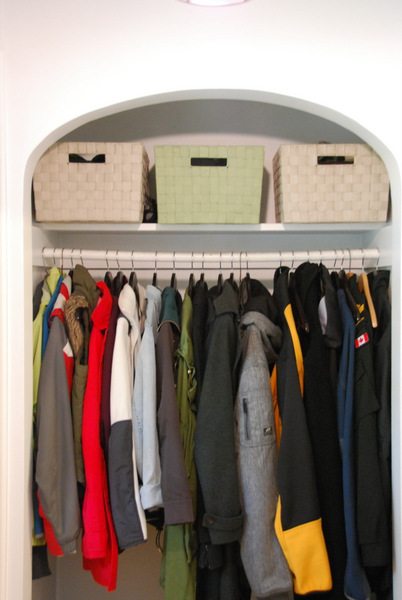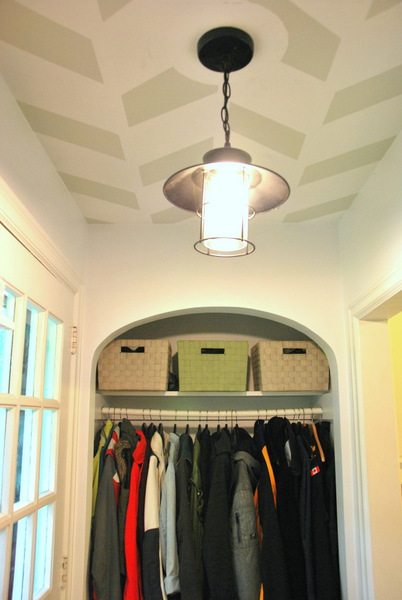 And the last thing left on the list for this area? THE SHOES. Oh man, it isn't good. We have a crappy shoe shelf that is put in sideways and an old winter shoe mat. Oh, and a bucket on the other side of the hallway (not pictured) that house all of our flip flops. Time to build some custom shelves…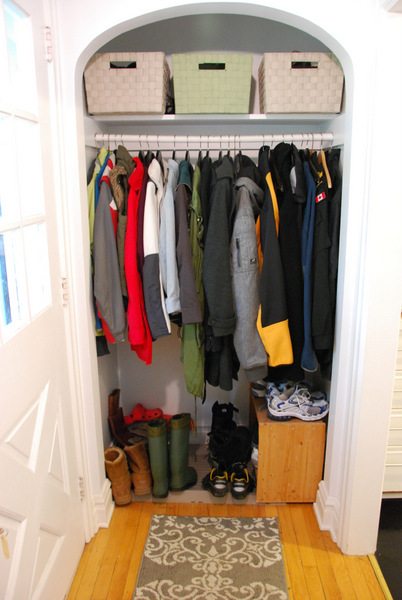 Do you guys use baskets throughout your house to keep things organized? I don't know what I would do without them. Do you have a small entryway like we do? Any tips for keeping it neat looking? I struggle with ours as we can't easily put a door up to hide the jackets thanks to the curved ceiling. I think getting the shoe/boot situation under control will help though.