So I told you guys how I went to BlogPodium last week… well, I'm at another blogger conference in Toronto this week! It's funny how things like this end up being one right after the other. I'm at the LINK 2013 conference put on my SheBlogs. I'm having a great time connecting with other Canadian women bloggers and learning about working better with brands, being social media savvy, and growing the blog. We've had a chance to hear Jeanne Beker, Bob Blumer, and some fabulous bloggers speak.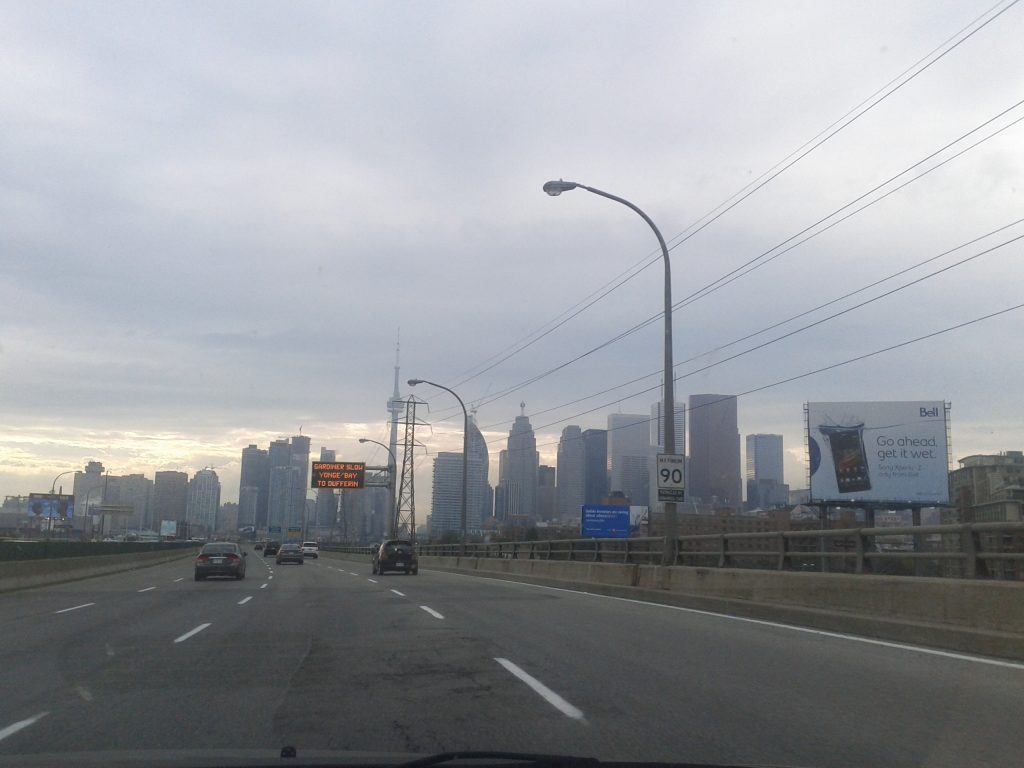 Arriving into Toronto. Takes a little longer to get here now with a baby in tow!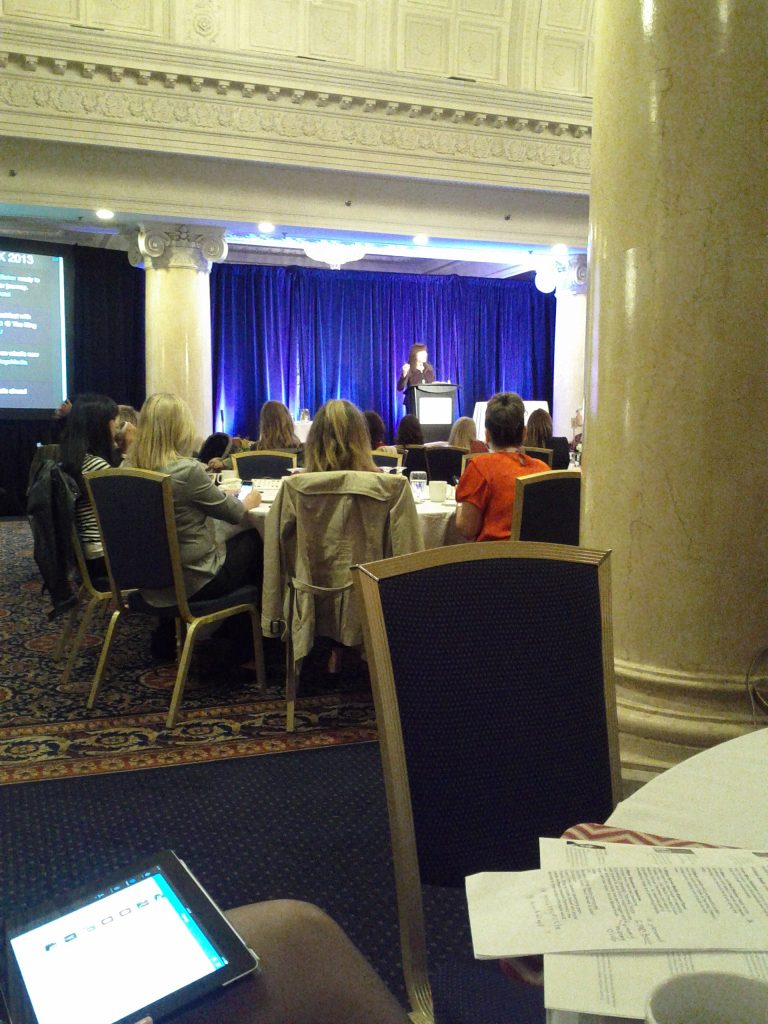 Jeanne Beker (from Fashion Television) giving a keynote presentation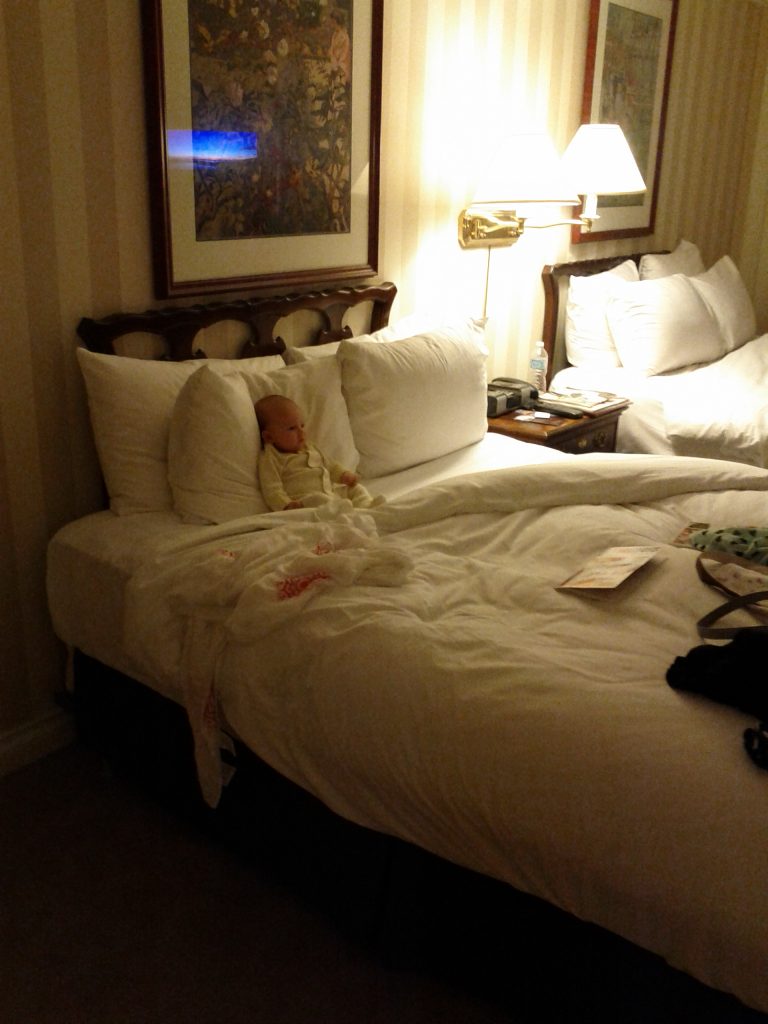 my little lady in a big hotel room!
This time I'm here with Maya, and brought my Mum (ie. Nana) here with me to look after the baby during the day. Thank goodness for lovely grandmas!
I'll be back to the regular programming here on the blog later in the week… have a good one, you guys!