Well, it's that time of year again…. Blogiversary (it was technically on March 14th, so I'm a little late on this – whoops)!! This time we have hit the big 3-year mark. It's hard to believe that my first post was a whole three years ago. Amazing how time flies and how much this little space of mine on the internet has become such a big part of me. Writing that first one-paragraph post back in March 2010, I never would've guessed I would be still writing 3 years later, enjoying it so much, have created a little network of friends and readers (who I adore!!), and even ventured into the business of monetization on the blog. Thank you guys (thiiiiiiiiis much!) for dropping in here and making this whole thing a lot of fun for me.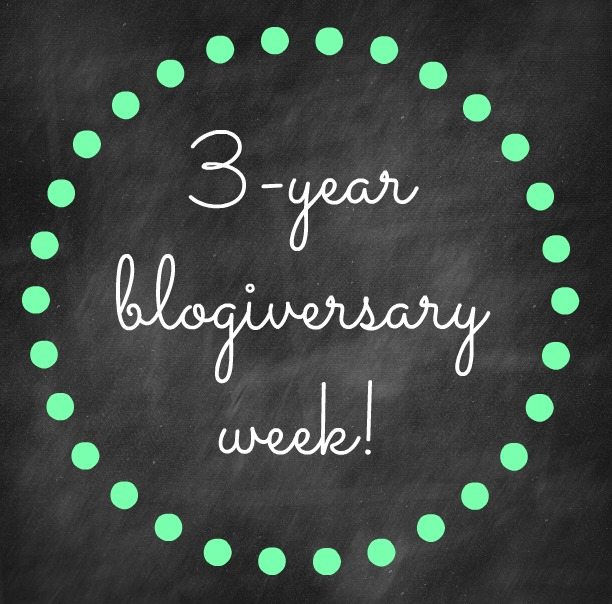 I thought it would be nice to start the week off with a little survey. I would really love to hear from you guys about who you are, and what you enjoy (or don't enjoy!) about the blog. I adore having you guys pop in here on the regular, and I want to make sure that the blog is working for you guys. So pretty pretty please, do me a solid and fill out this survey. It's super short and will only take 5 minutes tops. Link: http://www.surveymonkey.com/s/7LRLHVB
Thanks guys. You're da bomb!
Coming up for the rest of blogiversary week? A sweet giveaway from this ultra cute etsy shop (jewellery!!), an easy-peasy Easter craft, and the results from this survey + answers to your questions about me (if you haven't already, send in any questions you have about me or the blog – big or small – either by email or leave a comment here – thank youuuu!).