So I am en route to Toronto today for tomorrow's BlogPodium conference.  It's an amazing Canadian conference for design + lifestyle bloggers, organized by the fabulous Jen Flores.
I have been going to Blogpodium since the very first ½ day event as part of the Interior Design Show in January 2012. I remember being so incredibly nervous. I came in, almost peed my pants when I realized there was a red carpet area to have my photo taken (How do I stand? Do I have something on my teeth? Is my hair frizzy? Do I look like a huge loser here by myself?), and then proceeded to sit solo in the audience with people chatting all around me. About halfway through though, I started chatting with Laura Collins, and suddenly felt way more comfortable. A few more chit chats later that evening (with Britt, Tanya, EJ, etc), and I felt like I had known these gals for ages. They were fun, easy going, we had lots of similar interests (surprise surprise!), and lots of them didn't really know many people either.
For a bit of fun, I looked back at my photos to see what I could find. Here we are, circa Jan 2012.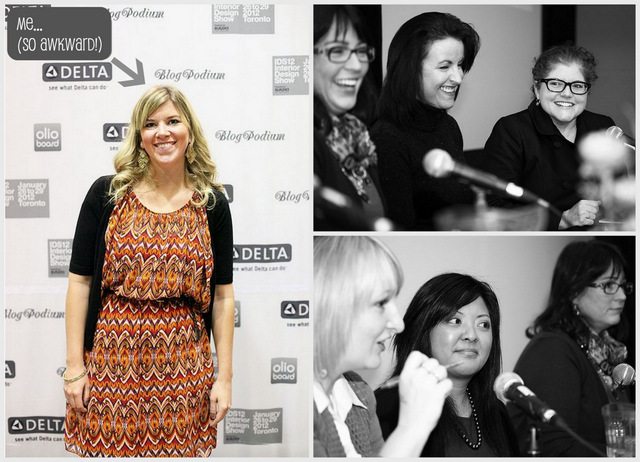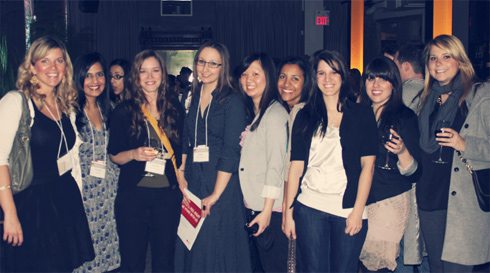 And then the next one, later in 2012. Maybe this one was more formally the "first" BlogPodium? Anyhow, I was super nervous all over again. However, like the first event, I started chatting with some gals at my table and quickly relaxed.
And then there was last year – a totally different story for me. I was only 6 weeks post giving birth to my baby girl, but still determined to go. With major anxiety, I left Maya at home with her super capable Dad. It looked a little something like this…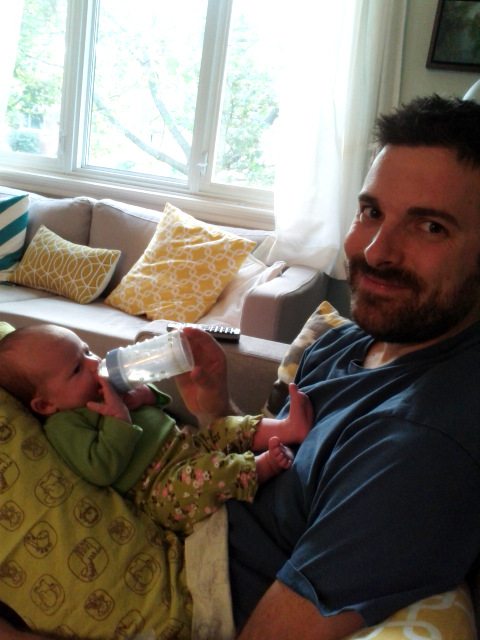 I packed up my breast pump and headed off to Toronto. My first night away from this munchkin. Look at those skinny minny legs and socks falling off the feet!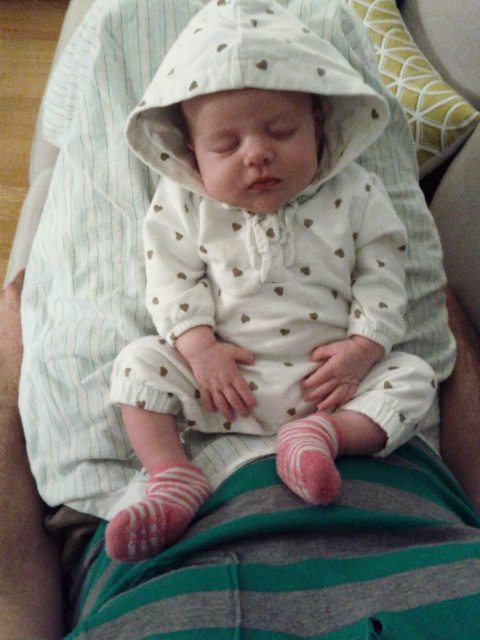 Admittedly, I felt like I wasn't totally relaxed last year (pumping breastmilk in the public washroom, anyone? Ha!), but I still so enjoyed the event.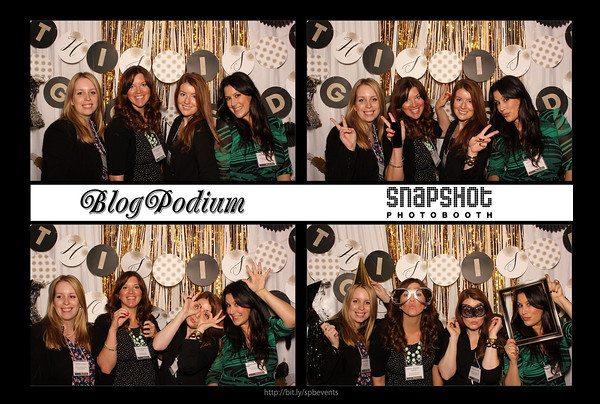 Even won a prize from The Home Depot!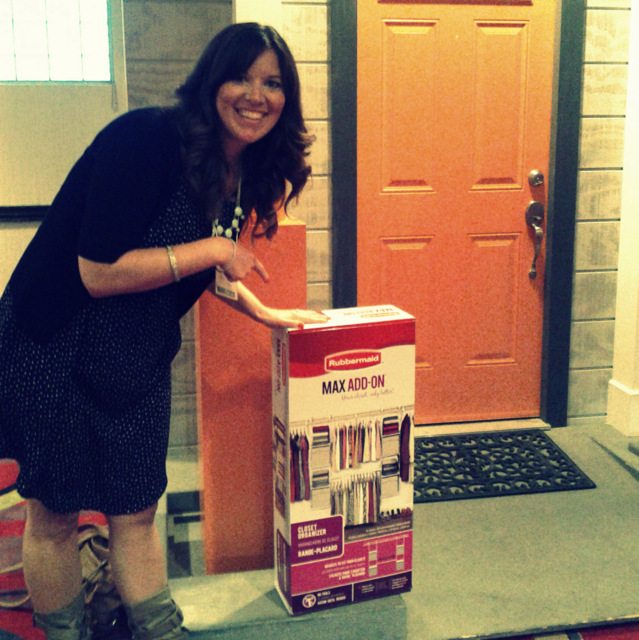 And now today, leaving my girl again at home with Dad, but with MUCH less anxiety this time. Except for deciding what to wear. Think I'm going to go casual this year with jeans, boots, and black tee.
Every year I go, I take away new information, a renewed motivation, so much inspiration, and the best part, new friends. Can't wait!
Also – Did you catch my hair colour changes? Blonde to dark brown, and now to ombre (okay, mostly blond) again. Apparently I can't make up my mind.
Are you a blogger going to BlogPodium? Say hi, if you are. Can't wait to meet you! What are the rest of you up to this weekend? Any big plans?