How has your September been so far, guys? It has been a busy one in our neck of the woods.
Like I mentioned before, we started daycare with Maya, which overall has gone well. The first few days she bounded in with a huge smile on her face. Now that she gets what's going on, she cries when I drop her off, which totally breaks my heart. I'm hoping that that will subside soon? It's funny right – one the one hand, you want them to miss you, but on the other, you want them to be really happy and love going to daycare/school/etc. The good news is that I really like our daycare provider and feel super comfortable with her, so I know I'm leaving Maya in good hands. I get the report back everyday of what activities they did and it always sounds like tons of fun. Way better than boring old mummy – ha!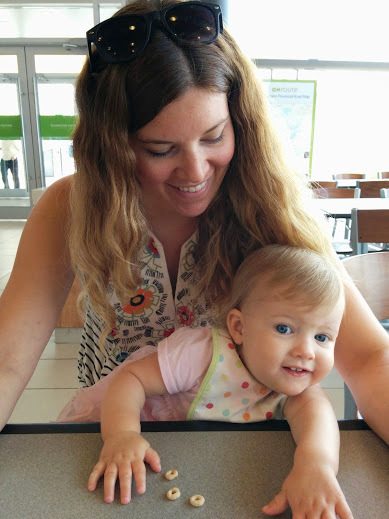 Such a cheeky monkey.
It has been nice to get my head back into work. I am doing some consulting in my field – public health and development – which is great. I really enjoy the flexibility of contracts and consulting. Because Dan has a full time, stable gig, if I have small gaps between contracts it's not the end of the world. Right now I am doing a 3 month contract for a small hospitals initiative around Ottawa. I have also been helping a few folks/businesses setup websites (not sure how I got into the business of website creation… but one thing can lead to another sometimes), been busy with my Etsy shop (I'm in a big craft fair in a few weeks – my first one!), and keeping this blog afloat. Oh, and you know, the whole house renovation stuff. Needless to say, it's been busy. Plus the long commute while we are living an hour outside of Ottawa (during the reno) has posed an extra challenge. It's all fine – we just need to be hyper organized and don't have much of a social life right now.
Since the last time I posted about the house reno, we have been able to actually go up onto the second and third floors and walk around. It's really amazing to get to stand in this new space that we spent so much time planning and thinking about. It was good to get a feel for the sizes of things, and roughly plan out where furniture might go. Framing is pretty well finished, the roof is on, and the windows are going in as I type. The trades – electrical, plumbing, and HVAC – have also been busy doing their thing. I would guess that we are about a month away from drywall, which is the part that I am so pumped about.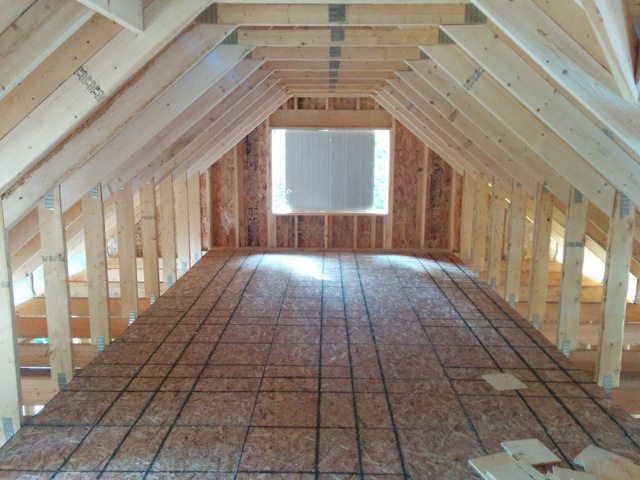 Probably the space I'm most excited about – my 3rd floor loft studio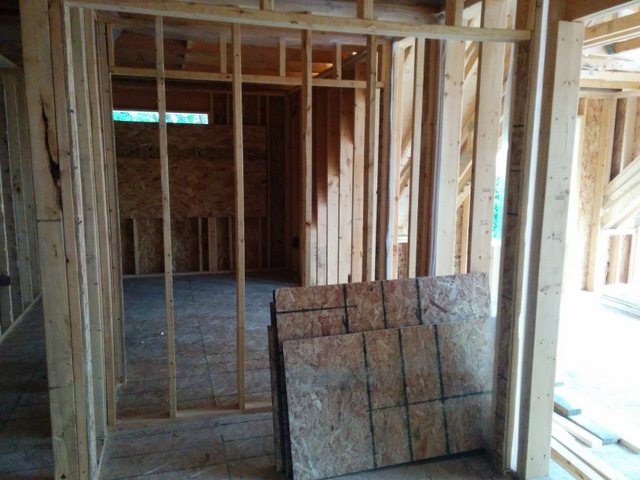 We have been making decisions daily about various things – where plugs should go, how to integrate the older windows that we are re-using (to save $$), how to deal with the angles of the ceiling in the bathroom we didn't anticipate, what roof and siding material to go with, etc etc. Plus finishing details like hardwood floors which need to be ordered and booked. It's busy, but both Dan and I totally love it. We can't help but chat house all the time.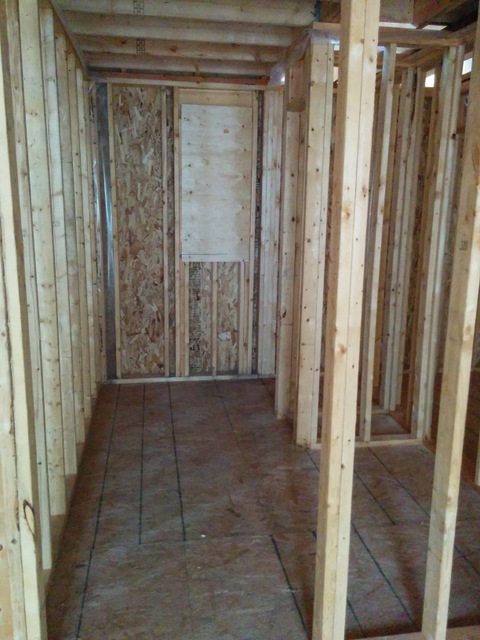 I also headed off to Toronto this past weekend for BlogPodium – a conference for design + lifestyle bloggers. It was FABULOUS, as usual. This year, I went to a mixture of "the business of blogging" type workshops, and the crafty ones. I made a penant with the girls from We Create Hoopla (LOVE them!), and a shelf with the folks from Ryobi Tools. Oh, and did I mention that I got to meet Scott McGillivray and Bryan Baeumler? Yep, pretty much in DIY girl heaven.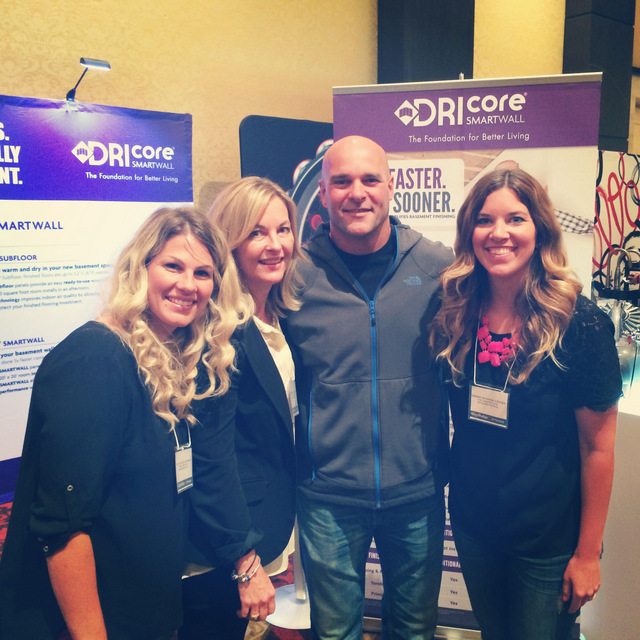 No big deal. Just Alicia, Heather and I with BB.
There were over 25 amazing brands there, so I got to chat with them directly about possibly working together in the future. And of course, I got to see and meet so many of my blogger friends. It's funny you know – like being in a room with a bunch of friends that you have never actually met in person, but know a ton about. I adore those girls (and a few fellas – I'm looking at you Chris!).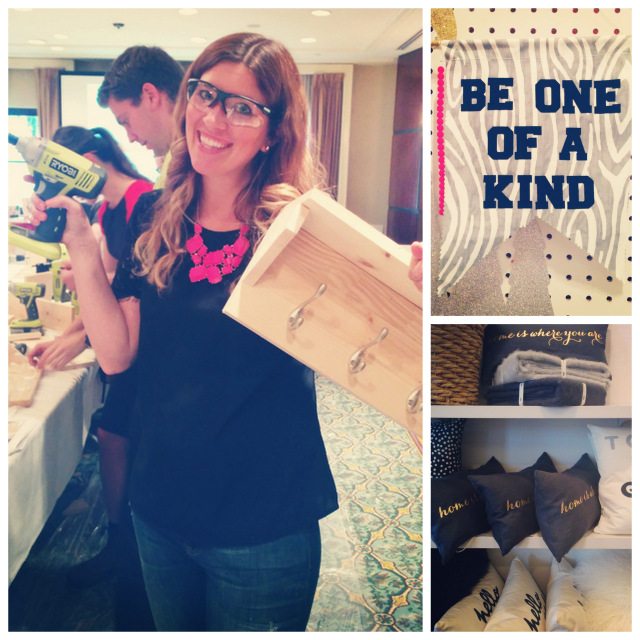 So that's the scoop on life around here lately. I have a few DIYs that have been sitting waiting to get completed and I just haven't had the time. Need to get a move on, as spray painting weather is soon going to be a thing of the past.
What's been going on with you guys lately? Has it been a busy September? It has all of a sudden turned into fall weather here, so I have broken out my boots and light jackets. Although I'm not pumped by the fact that winter is around the corner, I love sweater weather, don't you?