Do you remember that old 6-pane window that I turned into a picture frame, and then painted with Annie Sloan chalk paint and gifted it to my brother and sister-in-law for their nursery? Well, before it ended up on baby Mae's walls, it also moonlighted as a vintage window seating chart at my girlfriend's wedding.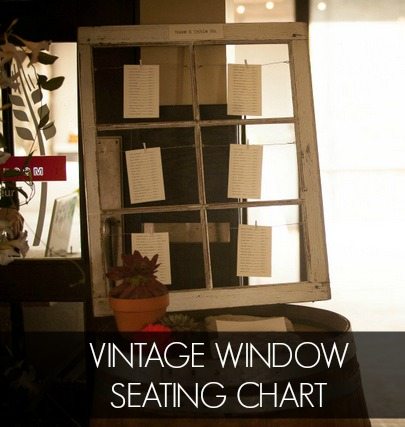 Here it was after my original makeover (see that tutorial for how to add wire for hanging photos).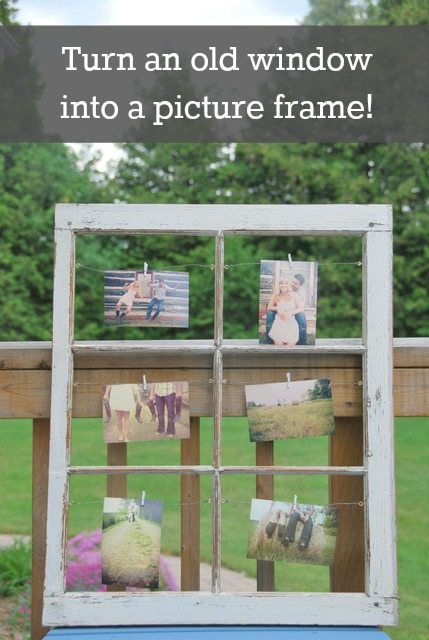 And then where it ended up in baby Mae's nursery.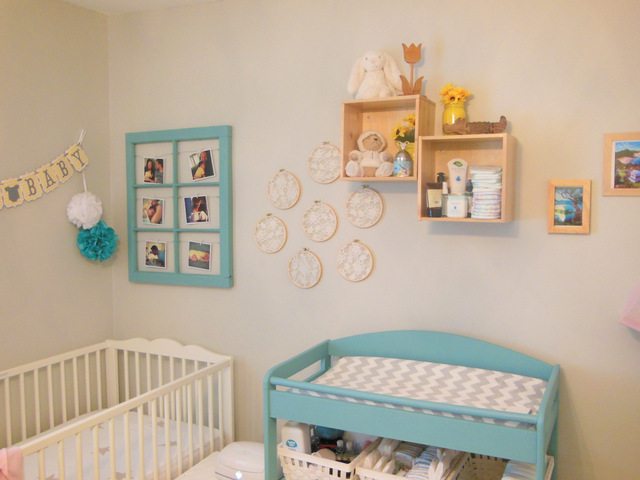 But let's back up to the seating chart. My girl Courtney was getting married, and had decided on elements like vintage blue mason jars, old hardcover books, and beautiful succulents for her wedding decor. I knew the vintage window would fit in perfectly. I pretty much forced myself as her wedding stylist along with another pal, Caroline, so I took over the seating chart duties.
To make the little sheets that would hang in the window panes, I grabbed some cream coloured cardstock and downloaded the "Travelling Typwriter" font. Instead of doing a sheet of paper per table, since there weren't 6 tables, I organized all of the names alphabetically and then identified the table number beside their name. So it looked like this: "Name…………………. Table No".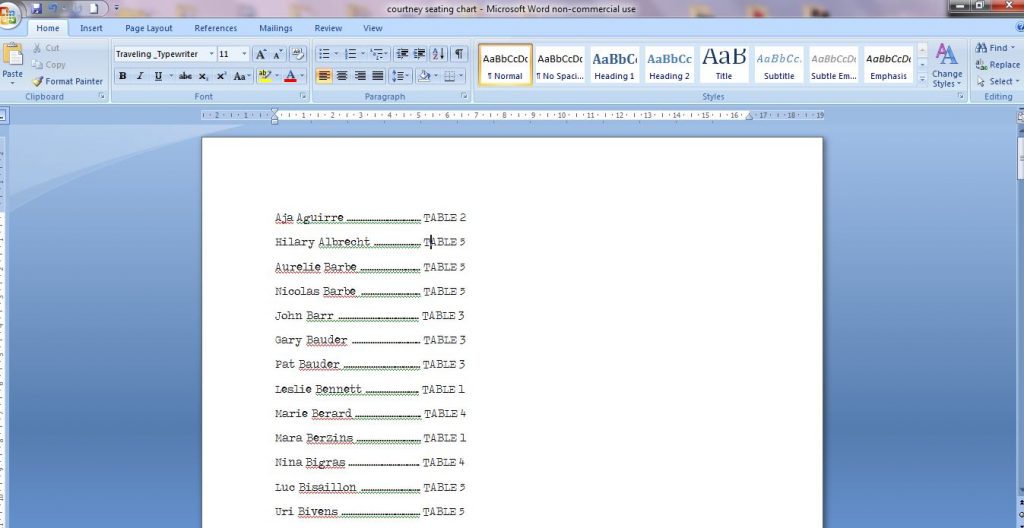 Then it was just a matter of printing and cutting out the sheets of paper and clipping them onto the wire. Here is a pic I snapped on my phone that night. You'll see I also made a "Name & Table No" piece for the top, and a "Find your seat" sheet to sit on the wine barrel. The whole thing took very little time to make and looked pretty darling.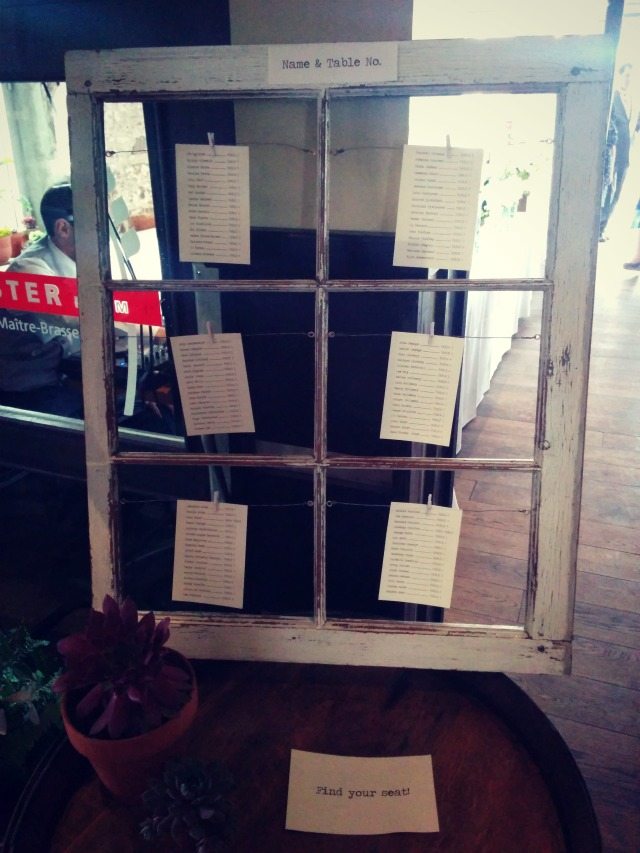 And here is a much more beautiful photo, care of their lovely photographer Findley Foto.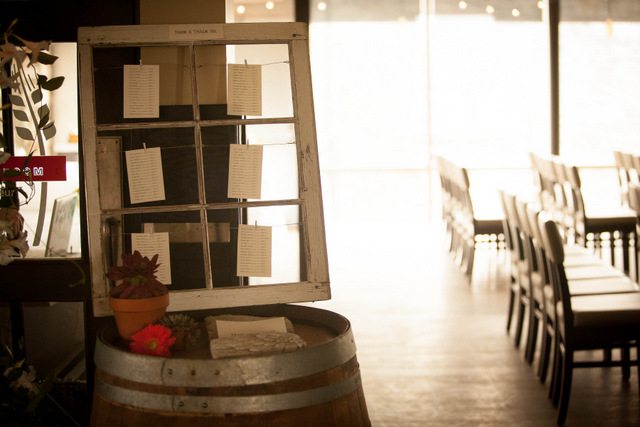 More photos of their gorgeous day to come later this week!
Okay seriously, vintage windows … you can use them in so many different ways, hey? Don't hesitate to ever grab these on the side of the road if you ever see them in someone's garbage. Junkyard gold.