So you know how we used peel 'n stick black and white tiles to spruce up our "needs to be renovated eventually" kitchen (see that post from way back when here)? Well Gillian (who you can check out at coolcribsonline.com) did the same thing – stripes and all! – and sent me in a few pics.
Here is the before: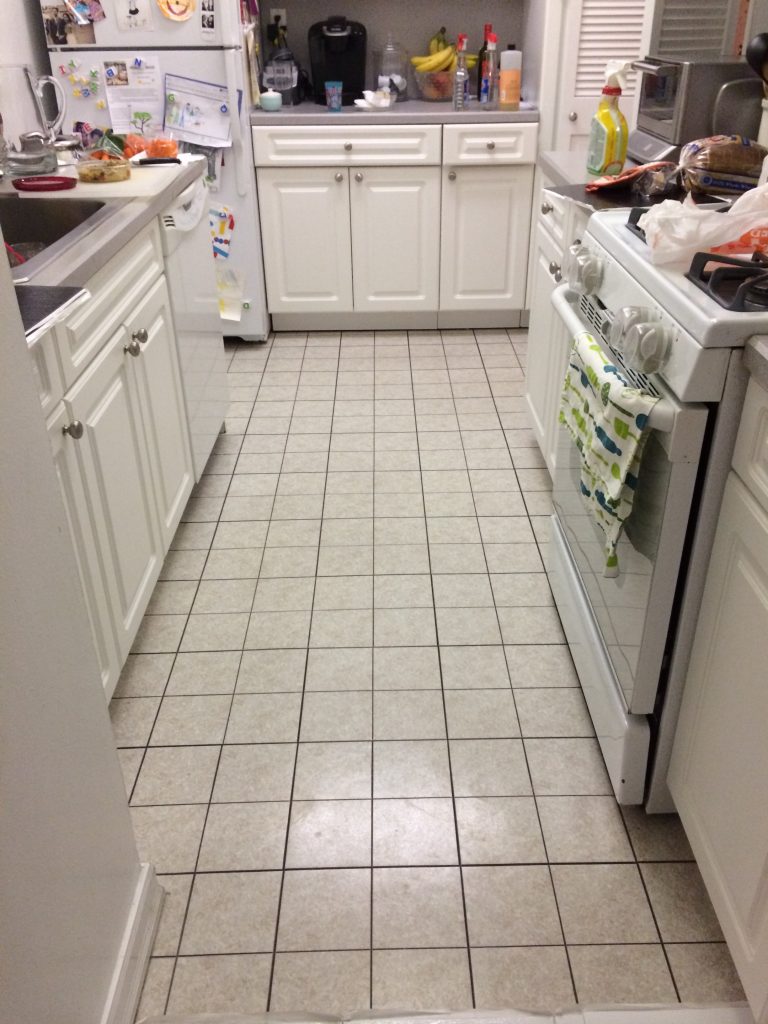 And here is the after!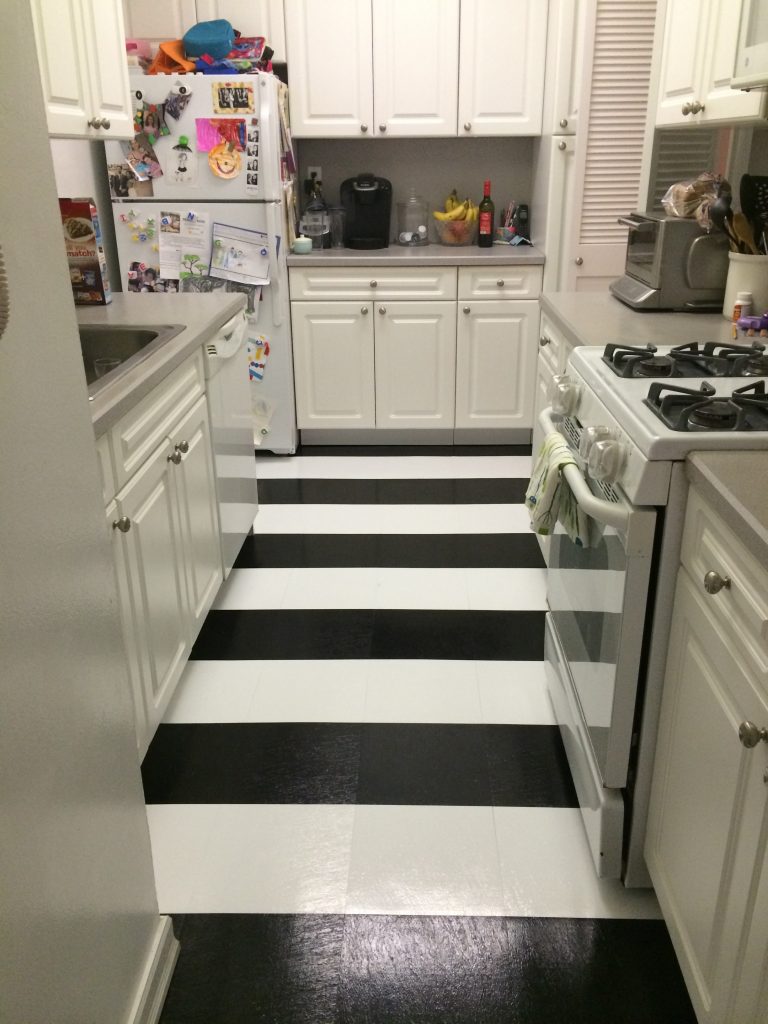 Such a simple and budget-friendly solution that totally makes the space feel fresh and fun. Don't you think the cabinetry looks a lot more white and the counters pop more in the 'after' photos? Thanks for sending those in, Gillian. I love to see it when someone tries out one of my projects!
Have you guys been doing any decorating or DIY's in your kitchen lately? After doing our tiles, cabinet painting, and hardware-adding, we have pretty much left our kitchen untouched. I am dreaming of an all new kitchen. New cabinetry, stone or quartz countertops, hardwood floors, backsplash tiles…. oooooh the fun. Let's hope this whole renovation/addition thing becomes a reality!