Alright guys. This is an easy one. And if you love gold spray paint like I do, you're gonna like these gold spray painted mason jars.
I have an obscene number of mason jars. Most are vintage – both clear and blue – that I use for decor rentals (my side biz), but I also have some regular jars without lids. Just gathered over time for one reason or another.
I wanted to do something with them, and so started out by giving them a rinse (tip: if storing your lid-less jars in a garage, turn them upside down as otherwise you might have a spider or two make the jar his final resting spot – ickity ick).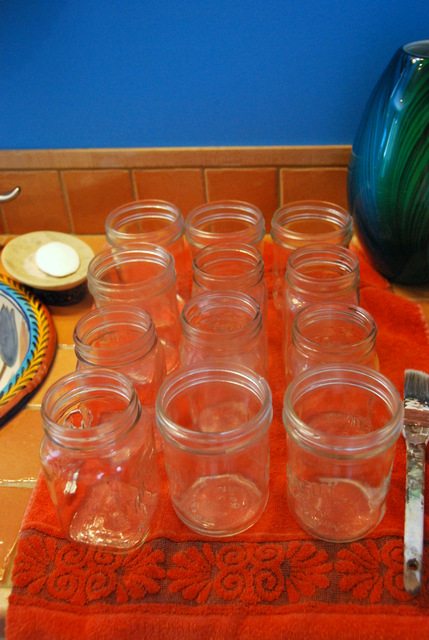 Then I took them outside with my can of gold spray paint ('Design Master' brand from Michael's) and went at 'em. I did 3 coats lightly and evenly, without any primer. It gave them a gorgeous shiny dusting of gold.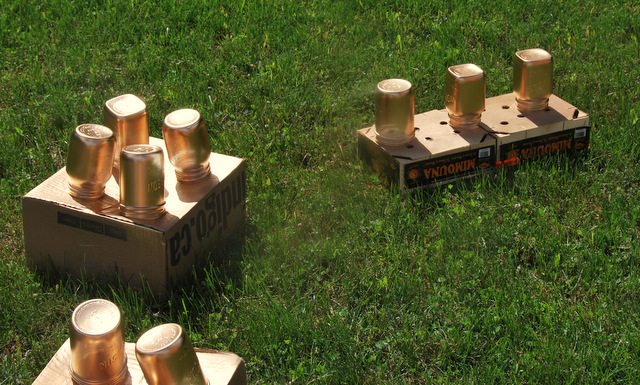 Then I went out on a little afternoon walk and grabbed some wildflowers. Wildflowers is definitely one of the perks of rural living. No grocery store trip required for a bouquet or two.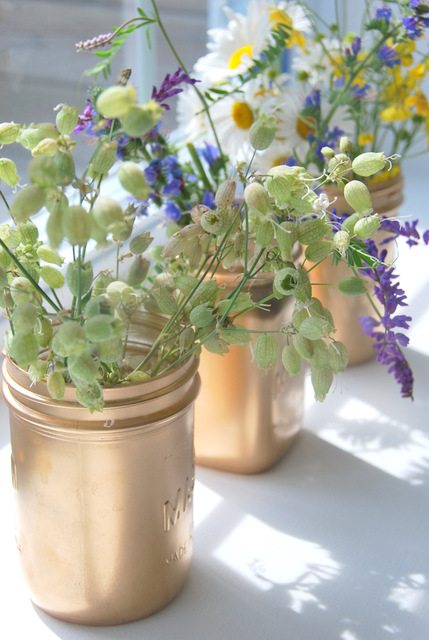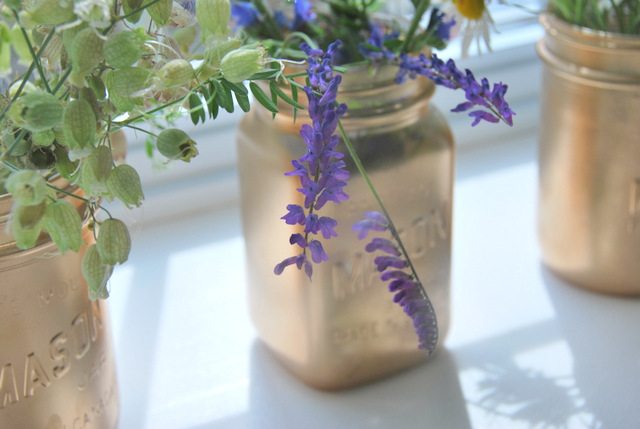 It's a really simple project, but I love the way they turned out. They have a nice sheen and would look amazing all lined up down a dining room table. I have a feeling these will be broken out for lots of dinner parties to come.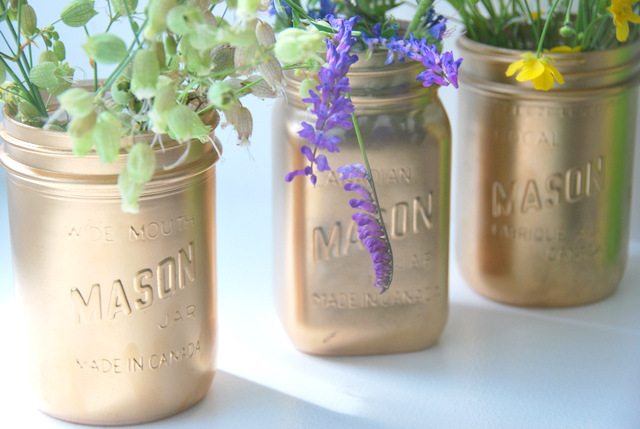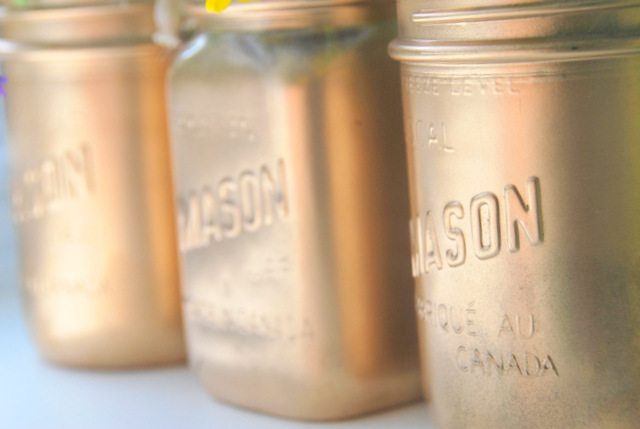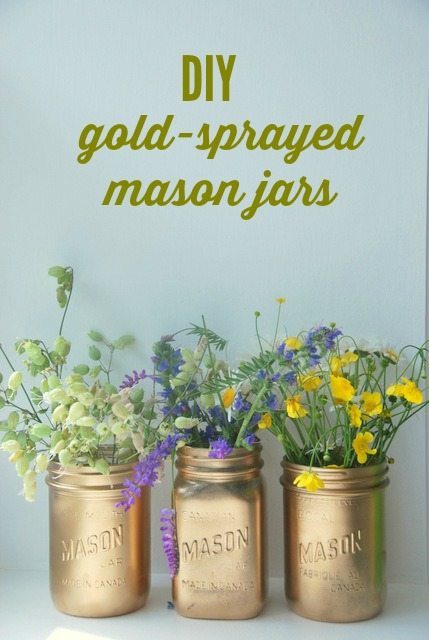 Like I said, nothing mind-blowing or new going on here, but I couldn't help but share. A great way to use some lackluster mason jars that you might have kicking around.
I don't know about you, but I'm still on the gold/copper train. Not sure what will be touched with my spray paint can next… 
 Oh and also – I switched up my comment system to Disqus. Hopefully it will be easier and more reader-friendly to use! Let me know if you have any issues, k? You can email me  at thesweetestdigs@gmail.com. 
Want to create a blogging biz?
Sign up for my FREE 7-day email course to get action-packed lessons delivered straight to your inbox. We'll get your blog and biz up and running in no time!