Okay so I have a little confession to make. Maya and I have jetted off to sunny Florida for the month! This is the year of Christmas with my in-laws (we rotate each year) and they do Christmas in Sanibel, FL where they own a home near my grandmother-in-law. Since I'm on maternity leave, I figured I would be crazy not to come down early to get some extra time in the warm sun. My parents came down with me to keep me company for these first two weeks, and then Dan and his family head down later in December (and we are having folks house-sit our place). So as much as I love doing all the holiday stuff and decorating the house, I'm taking a break from it this year and doing a little bit more of this…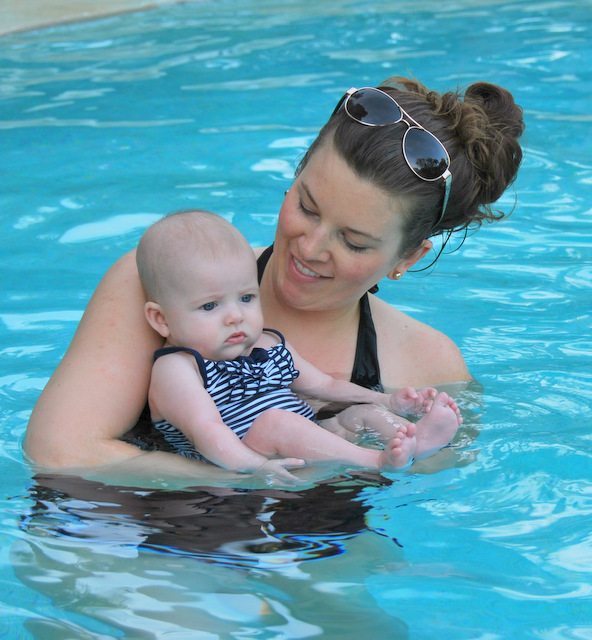 Maya's first time in the pool (we have been taking her around dinnertime to avoid the sun). She was a little unsure, but didn't make a peep and just bobbed around!
I am still smitten with one of my holiday crafts from last year though, so I thought I would re-post it this year. It's one of those simple, cheap, but oh-so-sweet decor projects.  Here it is…
<<from 2012>>
I saw some mason jar snow globes floating around on Pinterest lately and was totally swooning. Love of mason jars + love of christmas + love of all things crafty = a lot of love.
So I thought I would try my hand at these bad boys to amp up the festiveness around here. I decided to take the easy route and nix the real snow-globe with water and all that jazz (I did see tutorials out there for those though), and just decided to do little winter scenes.
First step was to do a trip to the dollar store for supplies. I grabbed some gold mini christmas trees, two different white 'fillers' (beads and styrofoam balls), and some little animals.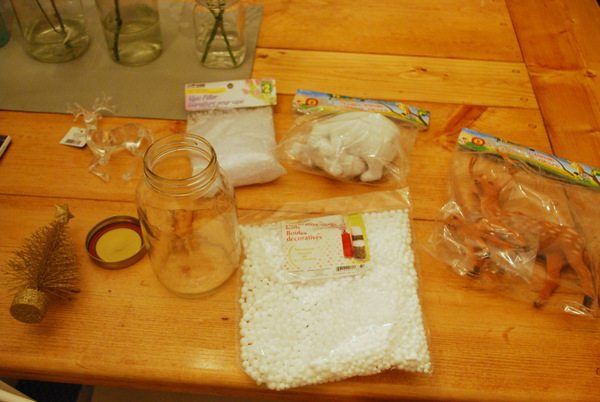 I wasn't really sure if the animals would fit, but grabbed them just in case.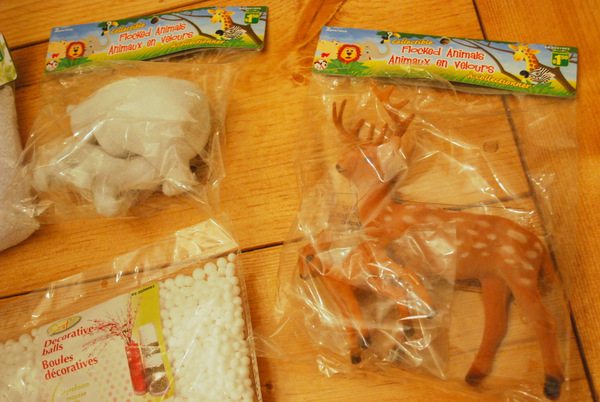 After I had a chance to test everything out, the only things that fit into my mason jars were the christmas trees and the small Bambi. The polar bears and other guys are going to have to be just decorative (unless I find some gigantic mason jars!).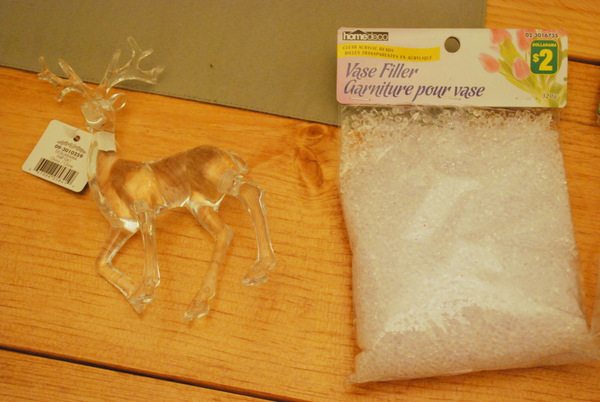 So time to do some assembling. I decided to try doing the mason jars two different ways. First way was to put some hot glue on the bottom of the item (like the Christmas tree below)…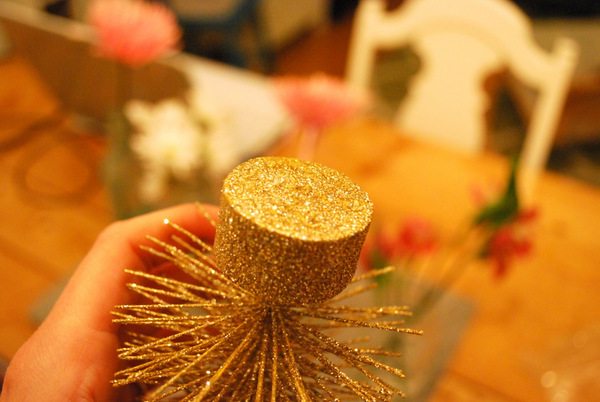 … and then place it in the mason jar, right way up.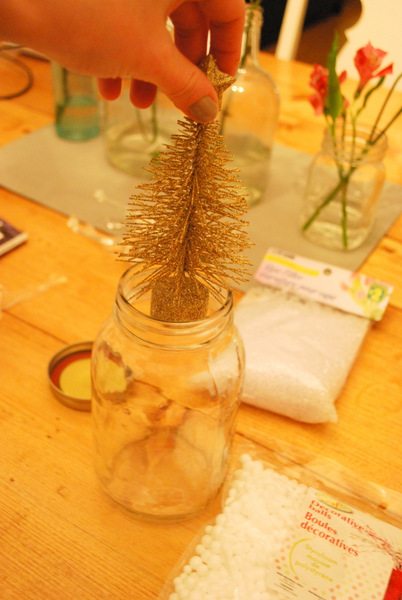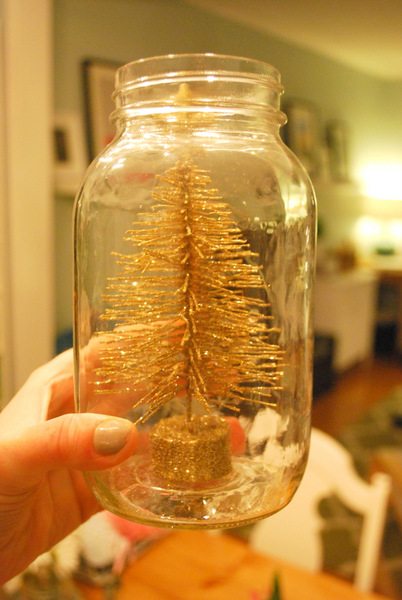 My second approach was to hot glue the item onto the bottom of the mason jar lid. This way the jar would be sitting on its top and be more snow globe-y.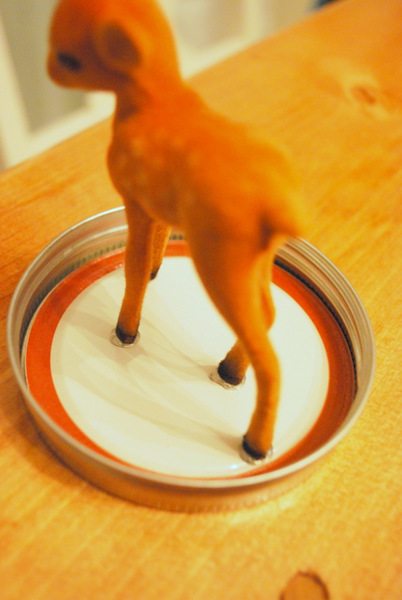 Before screwing the lids back on, I poured in some of the vase filler (either the beads or the balls – doesn't matter which you use) as the snow. And here is how they ended up! Aren't they sweet?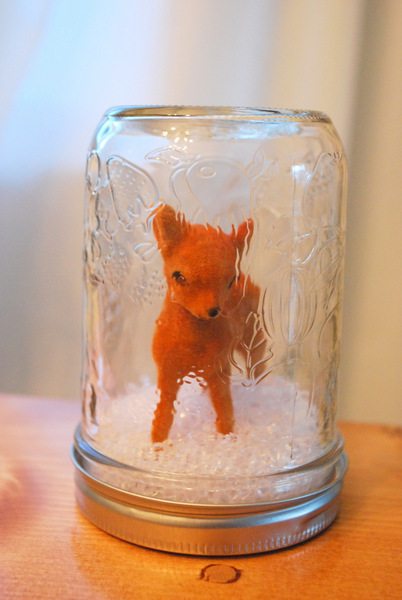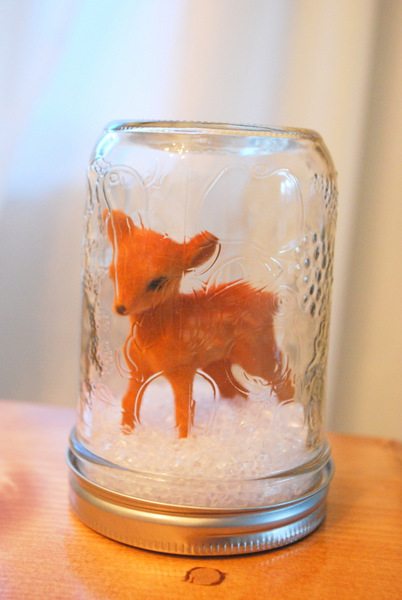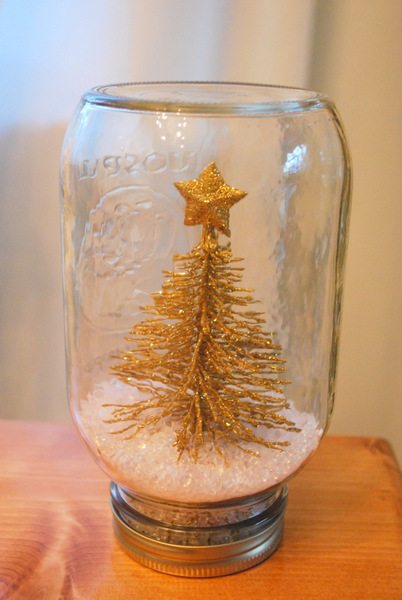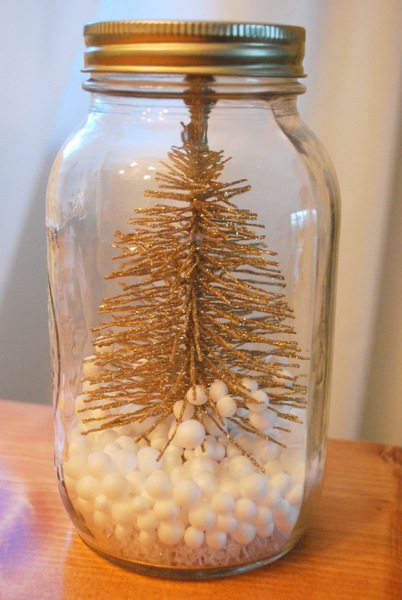 I think I like the ones that sit wrong side up as they seem more like true snow globes and are easier to see into. I'm totally loving this project. It took all of 15 minutes, cost less than $10 for all 3 (and I have leftover supplies), and adds a little injection of holiday sparkle (in a not-too-over-the-top kind of way).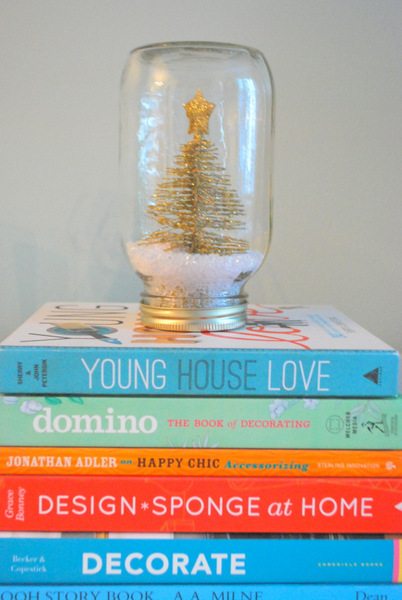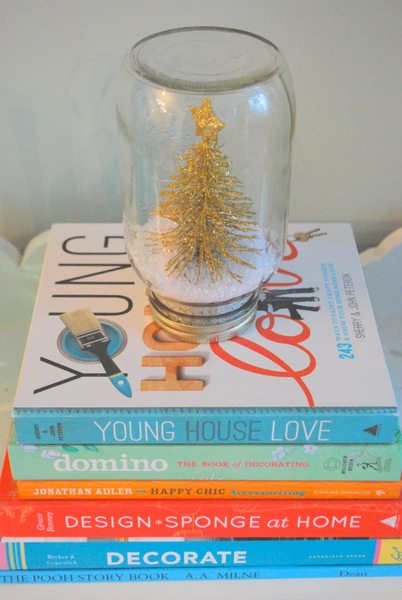 Cute, right?
Today's post was part of the 613 holiday special series (613 is the Ottawa area code – hey ottawa peeps!) – all about holiday decorating.
Now join us five Ottawa bloggers as we set our tables, deck our halls & try to survive the holiday season with style & cheer. Grab your eggnog and toast to the season with us every Monday until Dec 23rd. Happy Holidays! 
Gemma @ thesweetestdigs.com (me!)