The first major renovation we did to our house (and the biggest one we've done to date) was our basement. We took it down to the studs, put in a lot of sweat equity, and transformed it from ultra dingy to a cozy one-bedroom apartment. The ability to turn our house into a duplex was one of the main reasons why we bought our pad in the first place.
Just to refresh your memory, here are the before and afters of our basement when we were done with our reno…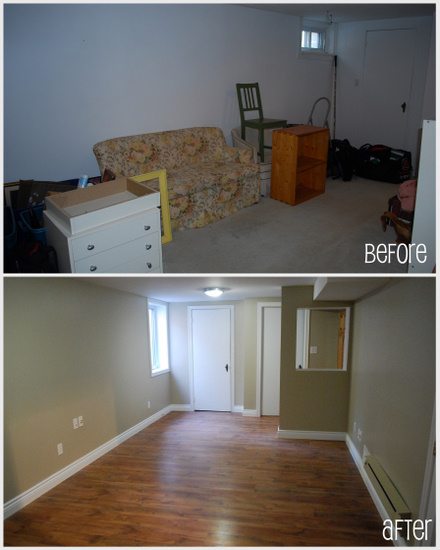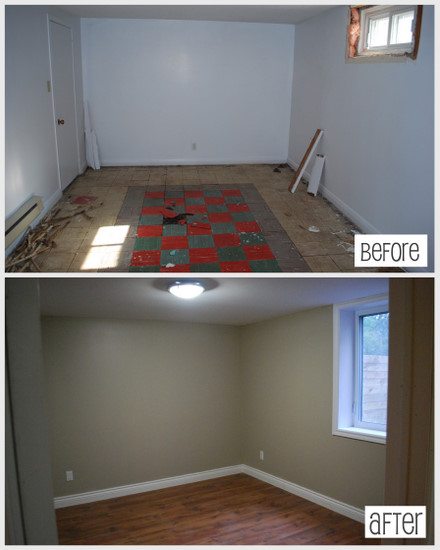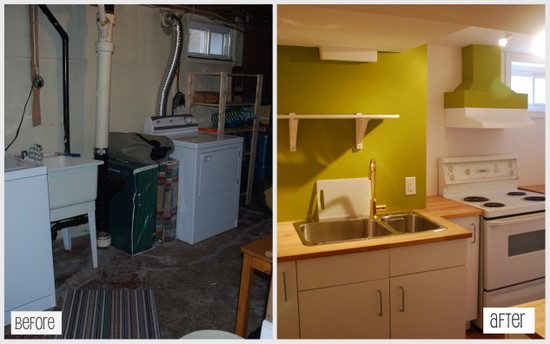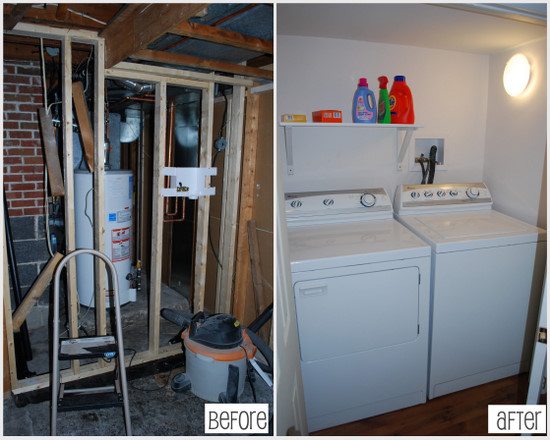 To see how we did all that, you can check out the "big reveal" post here.
Now, we have the apartment rented out to a super sweet gal who has totally made the space her own. She has filled the apartment with cozy furniture, big art pieces, books, and natural textures, which has all come together so nicely. Let's go on a little tour, shall we?
Here is the living room. She has done a really nice job making the space multi-purpose, with a great living room area, office/study area, and some smart storage solutions.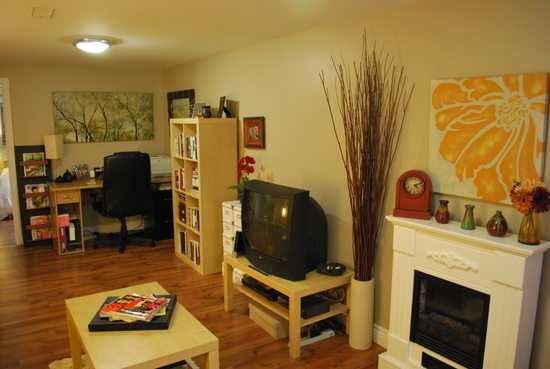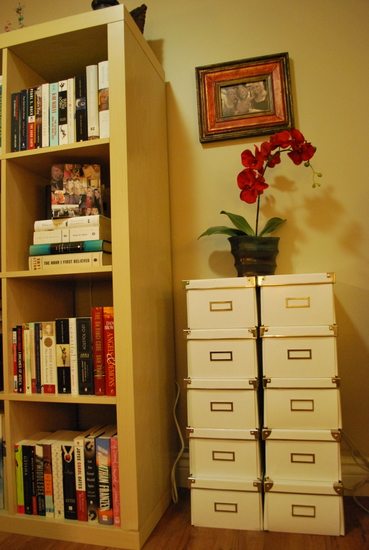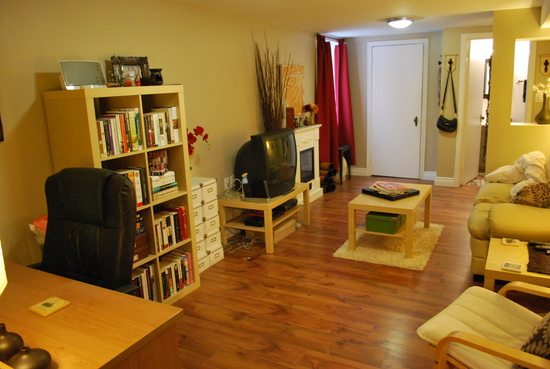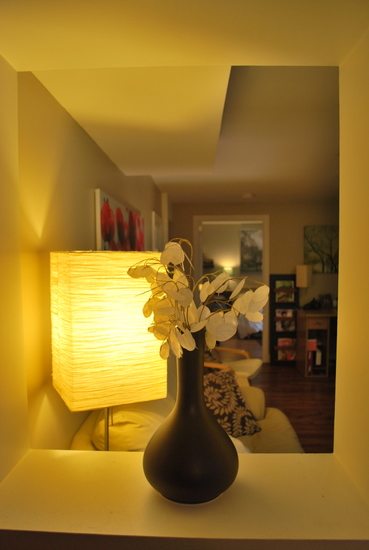 Isn't this piece of artwork above the couch stunning? I love the vibrant red colours with the earthy browns in the rest of the space.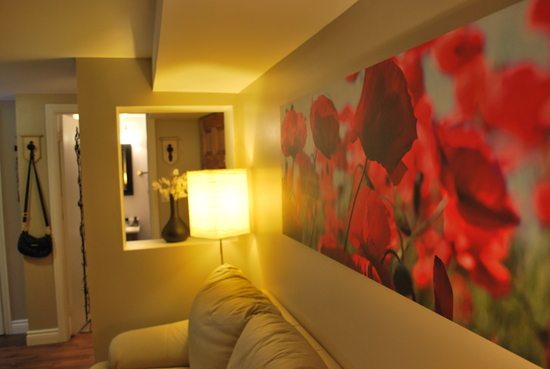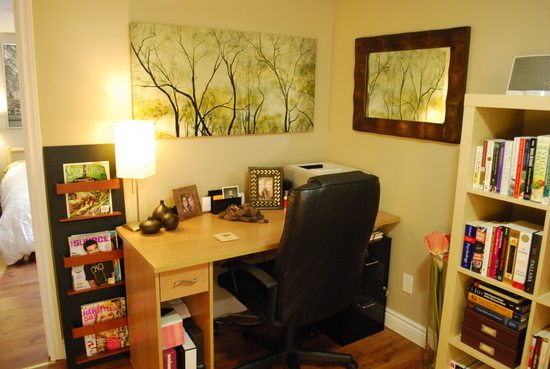 And here is the super fun kitchen. I loved this green colour when we painted it during the reno, and it has come to life even more with all of the artwork and accessories.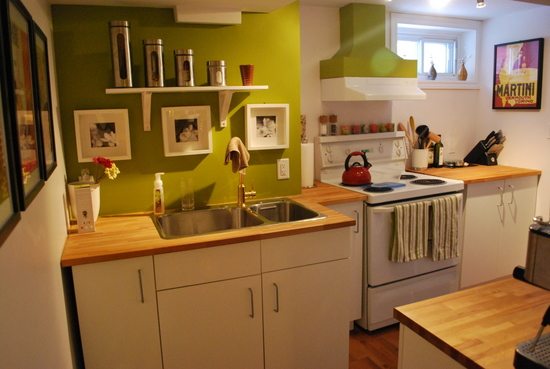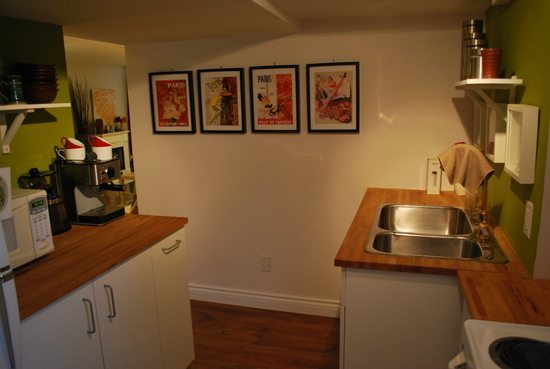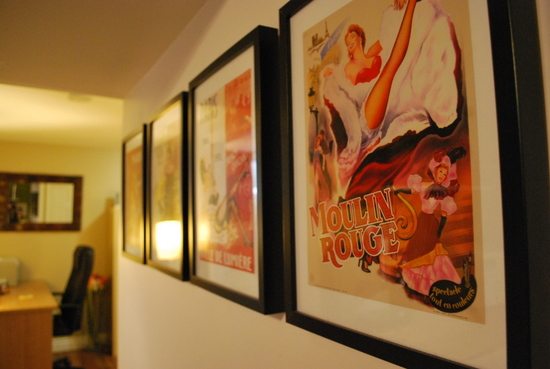 Now onto the bedroom, which is simple and serene.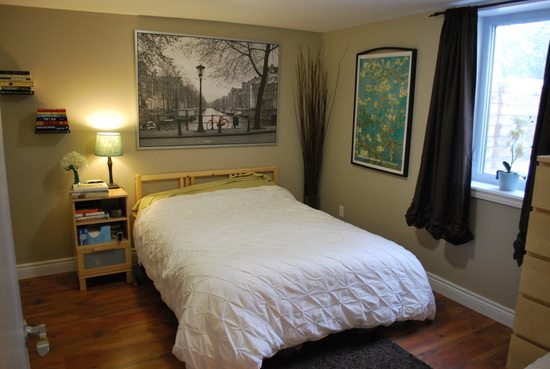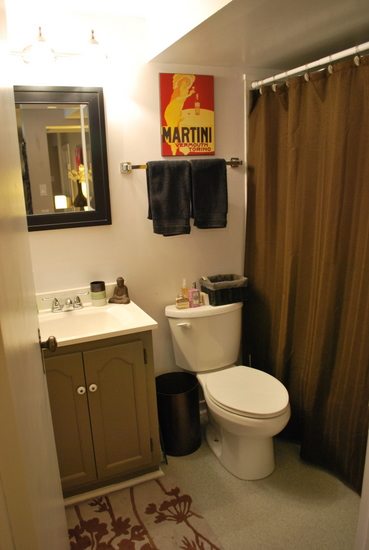 So there is it – a bit of house crashing in our own house. Don't you like what she's done with the place? When you walk in, you can feel the warm and cozy vibe right away. You totally want to flip on the fireplace and hunker down with a cup of tea. Don't you love that about a place?
Thanks Rebecca for letting us tour your place!