Guys. It's hot. We have had super hot and humid weather here in Ottawa for about a week now. I am usually someone who really enjoys the heat (and I look forward to it all winter long!), but at 37 and a half weeks pregnant with only a window air conditioner unit in our bedroom, I am not lovin' it. I'm hoping we get some rain and this humidity breaks soon. Plus, my hair is totally whack.
Okay enough complaining. There are much bigger problems out there then my sweaty belly and frizzy hair! Plus, it's a good excuse to consume a ridiculous amount of fudgsicles, right?
I don't have a blog post setup for today, but thought I would let you in on a little scoop. Guess what we did this week? Officially hired an architectural draftsman to start drawing up plans of our addition/second storey. Wooot! We had an initial meeting with him, then he came over for a few hours one day to take tons of measurements and chat design elements, and then the other night we met with him again and he brought his basic first drawings to make some major decision points (where should the garage attach to the house, where should the staircase go, etc etc). It's e.x.c.i.t.i.n.g.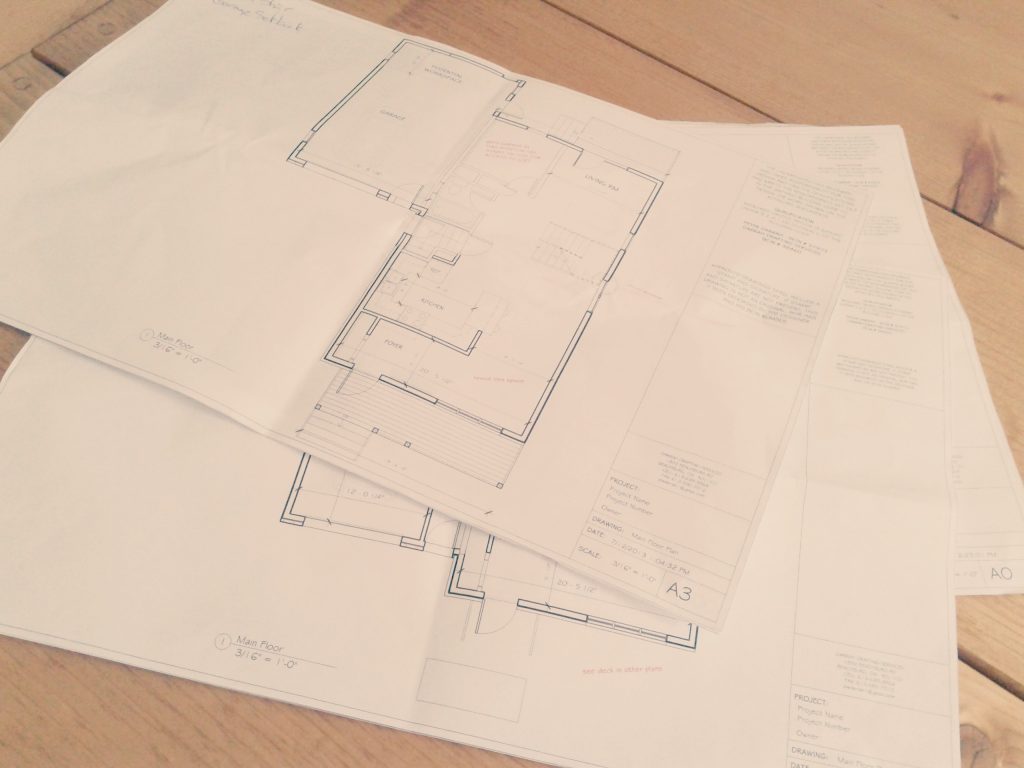 The thought of making this home into somewhere we could stay for the long term, is amazing. With its current size, we would probably grow out of it in the next 2-3 years. Obviously Dan and I have been nonstop chatting about it ever since our meeting. It was so neat to see ideas actually down on paper. D even brought the plans into bed that night so he could study them before going to sleep (romantic, huh?). Haha.
We're not jumping into this quickly – we figured we wanted to give ourselves lots of time for the designing/drawing stage, and then move forward from there. We have hope that we might be able to make the reno swing next spring (hello, rhyme much?!), but we're also being realistic that we may need to save our pennies for another year or two. We'll see!
Anyway, happy weekend you guys! Any fun plans? Enjoy it!