My pal Tanya, blogger extroadinaire from Dans Le Townhouse, and I have done a little bit of thrifting lately. We decided it would be kinda fun to do a "my take/her take"  on something we could find two of in the thrift shops. We looked around for frames, lamps, or other tchotchkes but were coming up short-handed. Luckily though, Tanya found two metal trays in a "free" pile when she was out garage sale-ing, and snapped 'em up. I popped over to her place to pick mine up and brought it back home for a little DIY action.
Here is what I was starting with.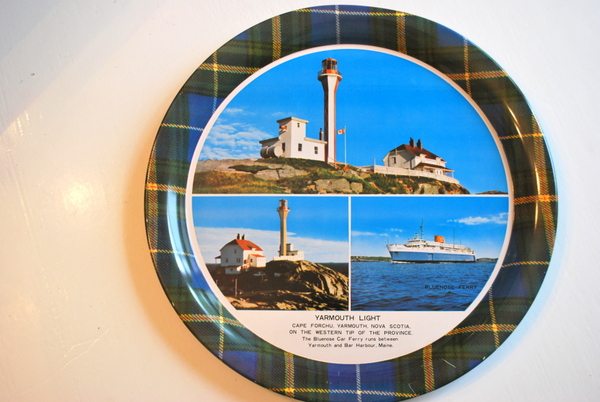 Although I love Nova-Scotia and was kinda digging the plaid around the edge, it was time to give this bad boy a little makeover.  I debated a few different options – chalkboard tray, stenciling on a pattern, turning it into a little message center, but since I have been working on a friend's nursery, I seem to have baby rooms on the brain. So, I figured I would do something a little kid friendly.
First up was to prime and spray paint the tray. I used the same primer and cornflower blue colour that I used recently in this mason jar project.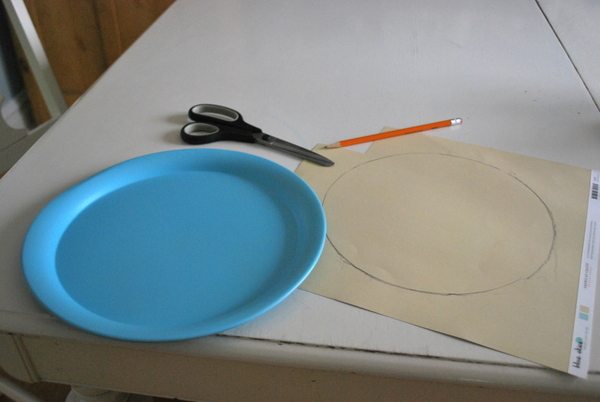 Then I traced and cut out some shapes from leftover scrapbook paper. One in a circle shape for the center of the tray, and the other in a moose. Just a little bit of Canadiana fun.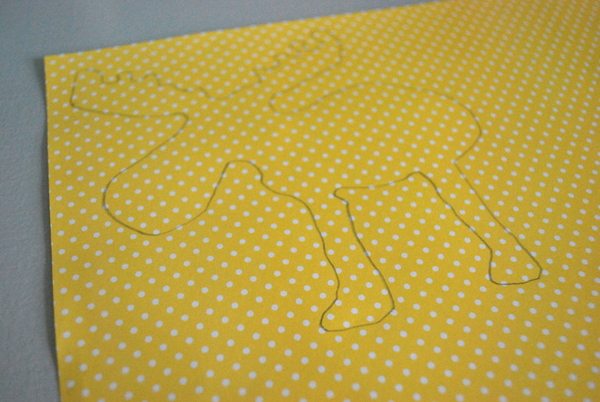 I used decoupage to glue the pieces of paper to the tray. You want to put a very thin layer on the back of the paper, press it down, and then do a few thin coats on top. Too gooey and you'll end up with bumps and lumps in your paper. I also did a quick spray of an acrylic sealer, just to make sure it was all set for use.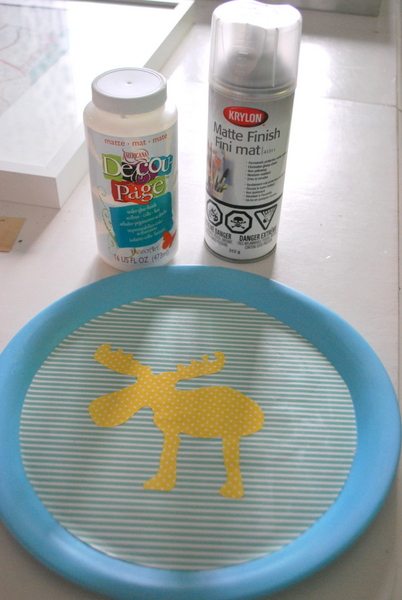 And this is how it ended up! Just a little fun, with a pop of colour and pattern.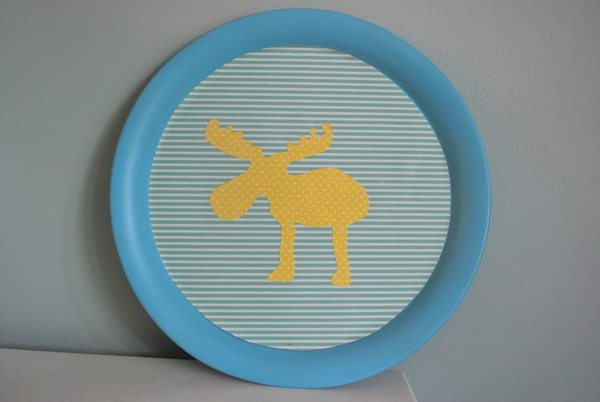 The tray could be used on top of a dresser to corral small little knicks and knacks, or could easily be hung on a wall as artwork.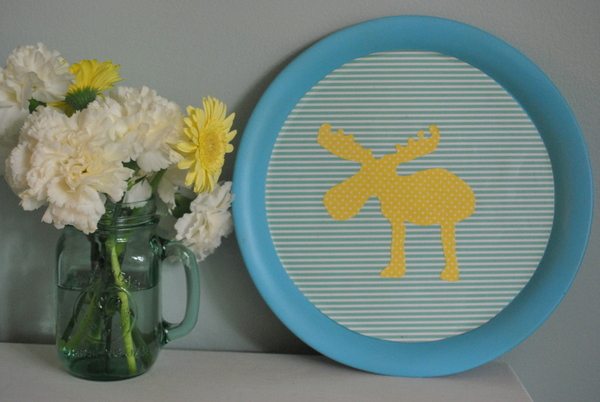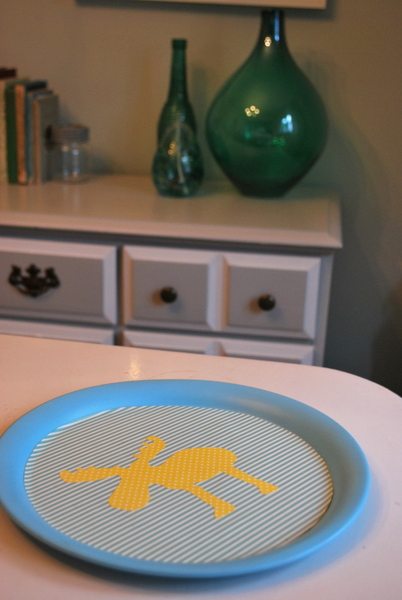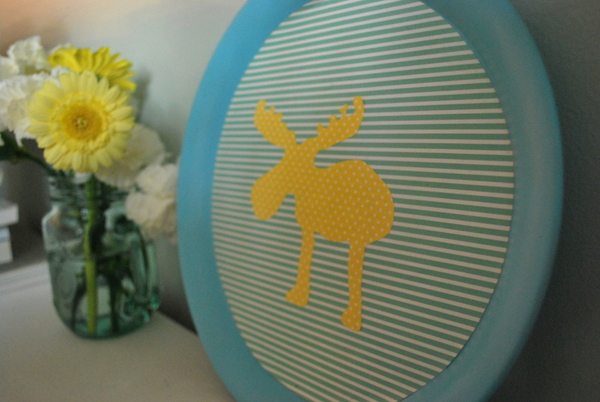 So, if you have a tray kicking around or see one in a "free stuff" pile, pick it up and do a little decoupage! Easy peasy, with a fun result. Now go on and pop on over to Tanya's blog to see what she did with her tray… !