As many of you might know, for the last few years I have run a little Etsy shop selling art prints under the moniker 'audrey & gem' (in reference to my artsy grandma who taught me to paint when I was a kiddo, and me!). I have always run this little biz very much on the back-burner, adding prints here and there when I had a free moment. I started out with watercolour map prints – something I did on a whim one Christmas break – and then later started adding more graphic prints (with or without painted elements). As I have created more graphic prints, I have fallen more in love with this process. I go in waves of different inspiration – one month I was making a ton specifically for kids rooms with a bit of a tribal influence, then triangles were popping up everywhere for me, a black + white stage, and now I've been doing a lot of gold text. Needless to say, I'm loving it.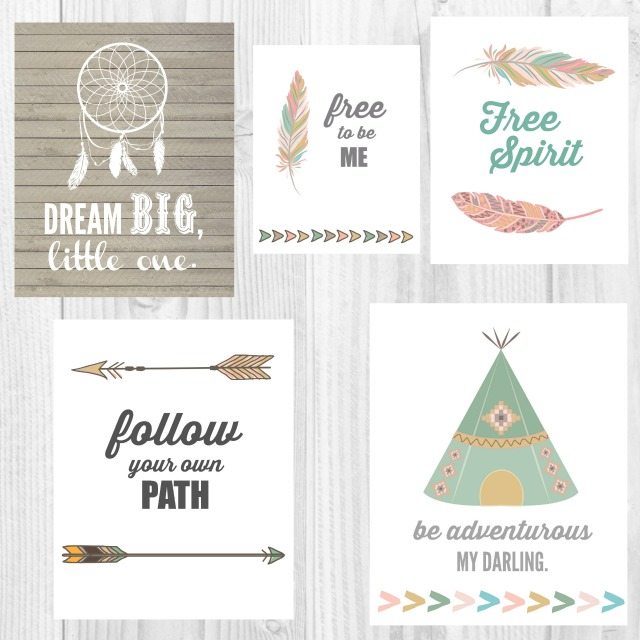 Then last month I did the Etsy: Made in Canada show here in Ottawa. It was my first experience at a Craft Fair, and it went over so well. People seemed to really like my work, and I loved meeting customers and just the whole maker atmosphere. Anyway, it totally gave me a kick in the butt and motivation to really put a bit more effort into the shop and try to build it into something bigger.
Since that Etsy fair, I have been accepted into two more craft fairs in lead up to the holiday season: Handmade Harvest (in Almonte, ON) and Urban Craft (in Ottawa, ON). I feel super pumped to have been accepted to these two very popular shows.
AND (!!!) I am now in two. about to be three, retail locations in Ottawa. The first is the Village Quire in Westboro – a super sweet little shop bursting at the seams with darling cards, stationary, and gift products. The second is Goods - a carefully curated home goods store located in Victoire Boutique. They carry things like gorgeous wool blankets, ceramics, delish preserves, and other goods (ha! see what I did there.. goods from goods?!). And the third, coming soon, is boogie + birdie – another darling shop full of with a curated collection of things for your home and life. This whole being in retail thing has me pretty darn thrilled.
So that's where the name thing comes in. Now that I have decided to really put some effort into this print shop, I realized that I need to be more careful about my branding. It doesn't really make sense to have this blog going by one name and my etsy shop going by a completely different one. I want them to be more connected, and for it to be easy for either readers or customers to remember the name. If I was starting from scratch, I don't know if I would name this blog 'the sweetest digs' again, but hey, I did, and it has stuck. I ain't changing it now. So that meant that the etsy shop needed to follow suit. And it kind of makes sense since I sell art prints for the HOME in the shop. If I ever carry anything else down the line, I imagine they will be home related. So, without further ado, welcome to my old-but-new shop: the sweetest digs co.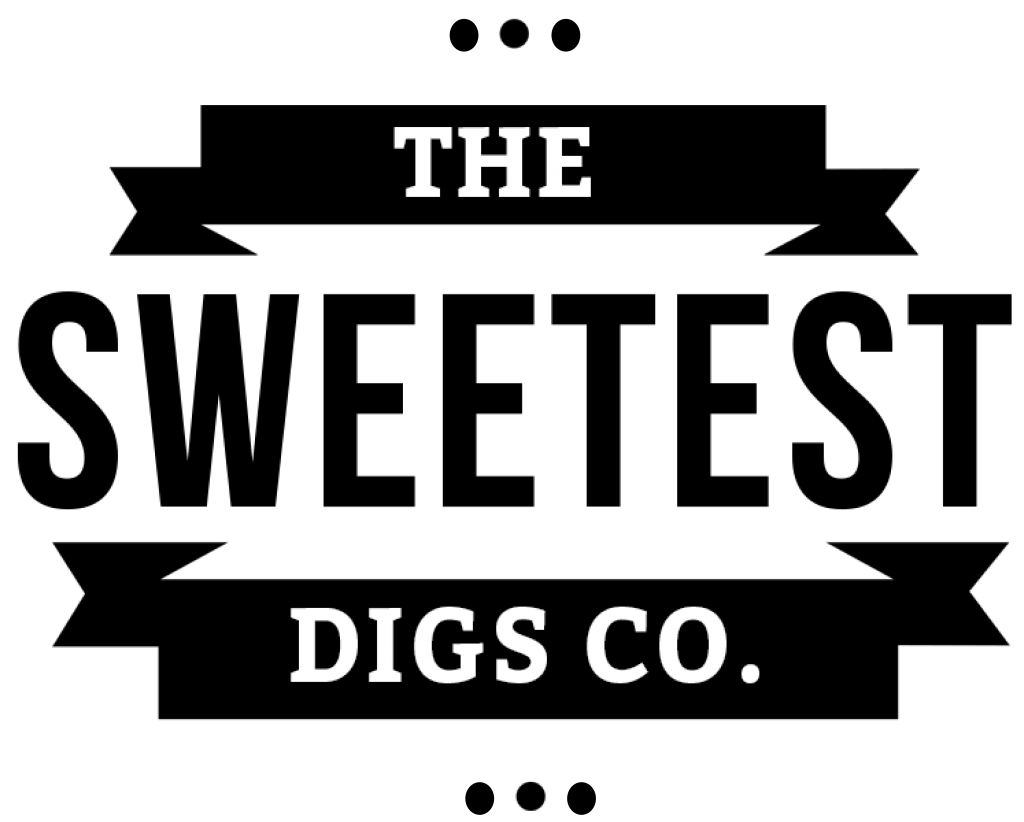 It just makes more sense, right?
One of my newer prints pretty accurately reflects what's been going on every day of the week since the Etsy craft fair… ha :)
With all of the re-branding and happiness going on around here, I thought I would launch a sale. And, you know, in lead up to the holidays and everything. It's never too early to start your shopping, guys!! Especially when you're ordering online – you always want to give enough time for things to arrive.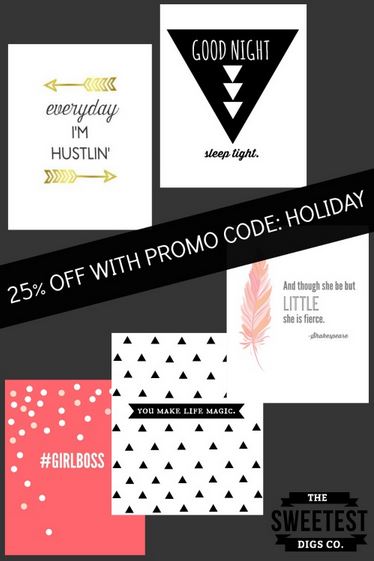 So, 25% off all prints (doesn't matter the quantity) with promo code HOLIDAY. Make sure you enter this code BEFORE checking out and paying — it can't be retroactively applied.
Thanks for all of your ongoing support with this creative outlet of mine, you guys! Love love.