A friend forwarded me an email recently with all kinds of examples of stuff being re-used for new purposes. Of course we see examples of upcycling on blogs and pinterest all the time, but a few of these struck me as being pretty fun and original! Here are a few of my faves for your Friday reading pleasure.
This bike-in-the-bathroom is amazeballs. I'm sooo in love and can picture it in a fab apartment in Paris or something. Dreamy.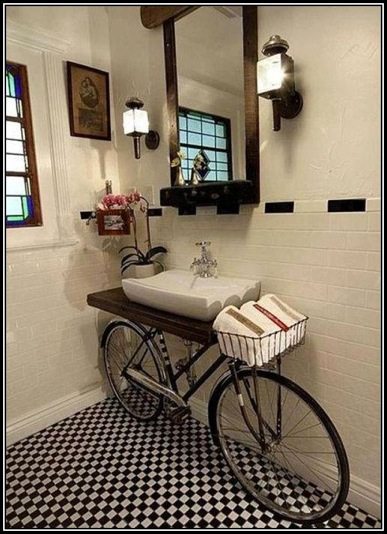 via Benjamin Bullins
Got a chair with wobbly or broken legs? Saw off the seat and use it as a towel rack. Has a cute country vibe.
via BHG
A clawfoot tub turned sofa? Not sure how comfortable it would be to lounge it, but the idea is pretty stellar.

via Reestore
If you have a sporty room, these vintage tennis rackets turned into mirrors are so clever.
via Country Living
I love the look of these bended wrenches. Would be great to have 5 or 6 lined up on a piece of barnboard as a coat/hat rack.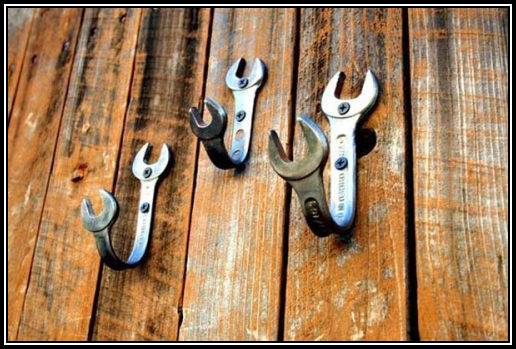 originally via this etsy shop, but listing has expired
We have a few drawers in our office that are just full of cables. Winding them into old CD/DVD racks makes a whole lot of sense. Probably better for the cables, too.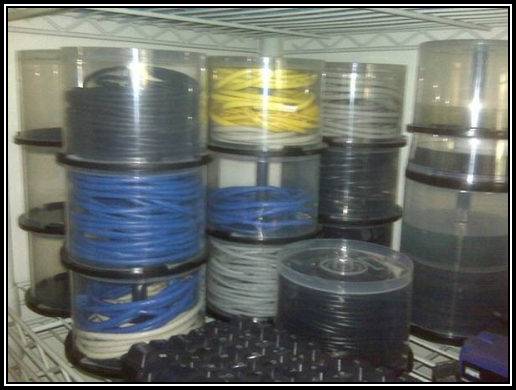 via Reddit user 'Crath'
I'm all for DIY'ing light fixtures. These ones have used cool vases, buckets, bowls, mugs, and strainers. You just need a light kit and probably a drill. Fun, fun!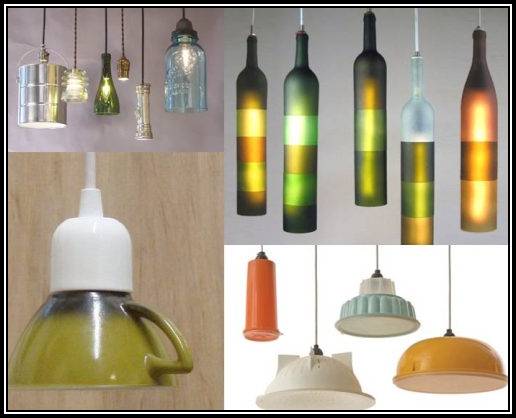 top right photo via Jerry Kott lights, others unknown or expired 
Got any ingenious ideas of your own? Ever tried any of these before? In other news, you guys up to anything fun this weekend? We have a few dinners with family and friends happening, a bit of house project doing (will let you in on that next week!), and going to see a  play on Sunday. TGIF!