I'm not new to the bunting world – check out this burlap one and this paper one from the DIY archives – but I haven't done a fabric one before. I do have a sewing machine, but am totally afraid of it and haven't quite figured out the whole sewing thing yet. It's on the to-do list. In the meantime, I am very familiar with no-sew options… so here we go with my latest bunting – a no sew fabric one!
First step was to gather up my supplies. I cut out a cardboard template so that my flags/triangles would be the same size, fabric-tac (this is super bond fabric glue – bought at Michael's), some wide ribbon (1 inch +), and scissors (I was originally going to use this scalloped scissors, but then opted for regular guys).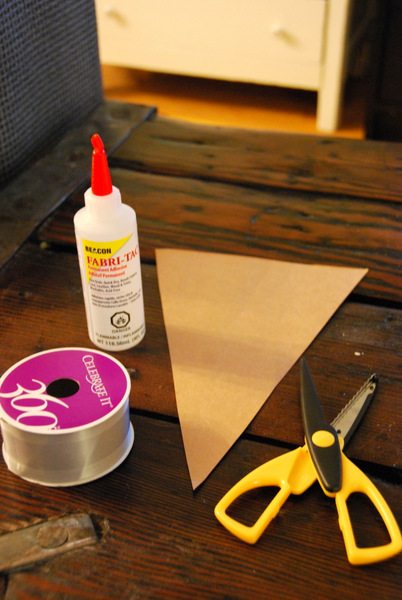 Then I just got to cutting triangles. Over and over…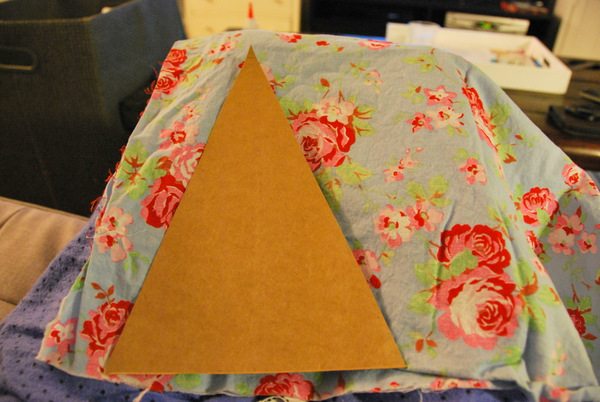 …until you get a little pile that will work for the length of bunting you want. My fabric was actually a pillow case that I had picked up at the thrift store. It was two-sided — one side was this sweet floral and the plaid on the other. I loved the vintage vibe, and it was clearly budget-friendly (I think 49 cents?).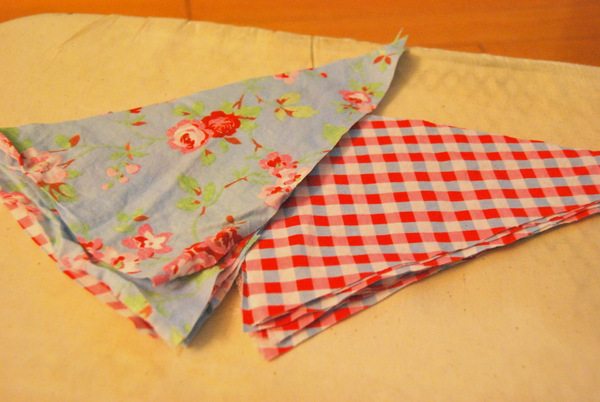 Then it was a matter of breaking out the ribbon, iron, and fabric-tac. First step was to iron down the length of the ribbon in half — this gives you the fold in which the triangles will be glued. Then you line the inside of the fold with some fabric tac, position your triangle in place, and press down. I smoothed mine over for 15-20 seconds before moving on to the next triangle, just to make sure it was all in place securely. Only do 1 triangle at a time (don't try to put the glue all the way down and then place a bunch of triangles down at once) — I envision a big sticky mess.
Then just keep going until you get to the end of your triangles. Make sure to leave some loose ribbon on either end for tying the bunting on whatever you're decorating.
I laid my bunting out on the table afterwards and just left it there overnight. You can feel the fabric-tac gets pretty hard under the ribbon – it was my first time using it, and I was pretty surprised at how sturdy it felt. Totally just makes me put off actually learning how to sew….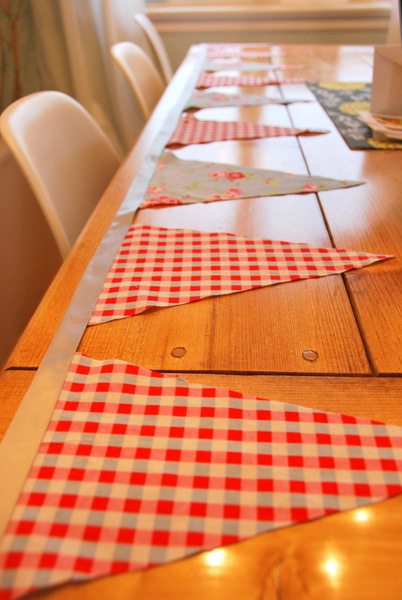 Storage of buntings can be a little tricky cause you don't want them to get all intertwined and creased, so I just folded mine up accordion-styles and clipped the top. I used a clip that was not too tight – you want it to be kinda loose so it doesn't make any creases in the ribbon.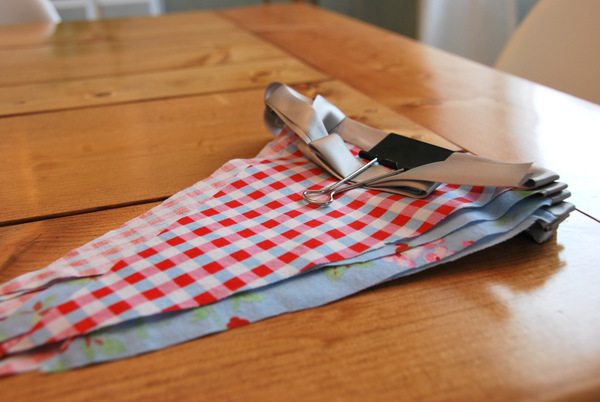 And here's the bunting in action at my table at the Wed by Hand show (more on that here)!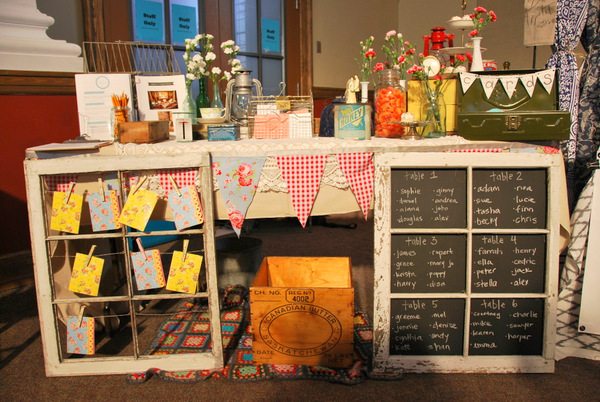 Cute, right? This little guy is totally going to make an appearance at my bashes and dinner parties.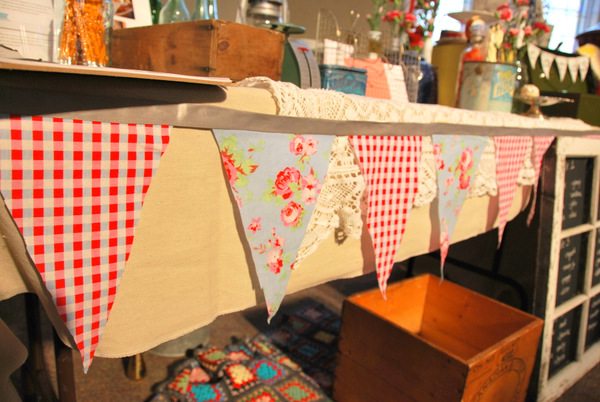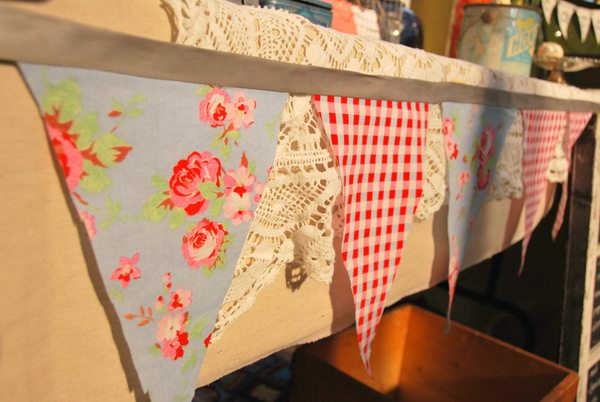 You guys tackled any buntings before? Any other non-sewers out there who do everything they can to avoid learning? I know I just need to sit down one weekend with my machine and figure it out, but I keep putting it off. I blame taking wood-working in school and not taking any kind of home-ec class. One day I'll figure it out.  Have a good weekend, friends!