I am pretty embarrassed to admit that this project has taken us 3 years to do (granted we didn't live in the house for a year of that, but still!). You know our main floor bathroom that we renovated earlier this year? Well, you might have noticed that there is a window… and that that window has a great view out to our driveway and our neighbours house. Right into their kitchen window. Well, hello there!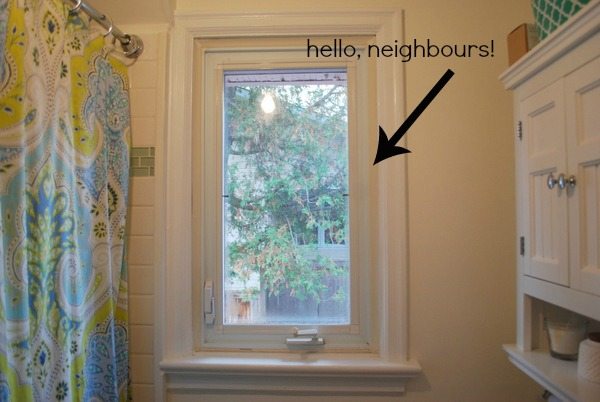 As you can imagine, there was a lot of quickly-hopping-into-the-shower-so-that-the-neighbours-don't-see-me behaviour. Doesn't really make for a peaceful, relaxing space. Haha.
So out came some of the peel and stick frosting you can get from most hardware stores (ours came from Home Depot). We got the plain stuff – so nothing with any kind of pattern or special texture. It comes in a big roll, so you measure out your window and cut it down to size using an exacto knife. Just make sure to cut on some sort of hard surface underneath (I used that brown board you see in the photo).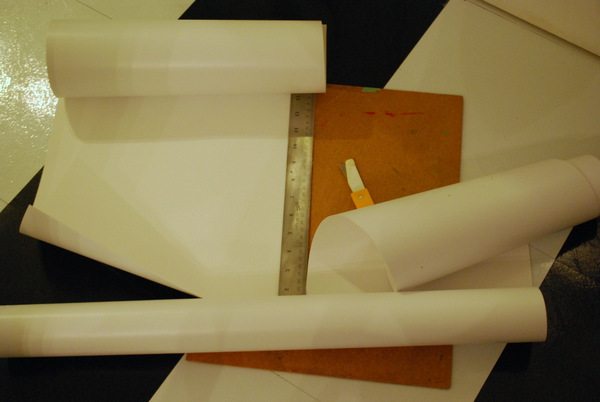 Next step is to give the windows a really good cleaning. Luckily my lovely mum had just cleaned our windows for us with vinegar and water (I know, I have the most amazing mama!). Right before applying the frosting, you want to give the windows a good spritz of a water and soap mixture – I used a few drops of dishwashing liquid in my spray bottle.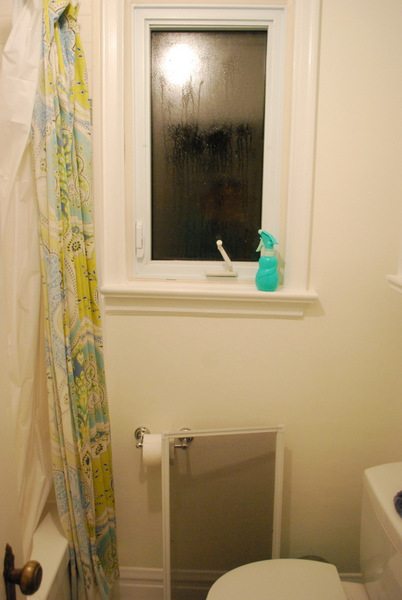 Then peel the backing off the frosting and stick it on the window. Follow that up with a second, liberal spritz of the water + soap mixture on top. At this point you will see lots of bubbles… don't panic!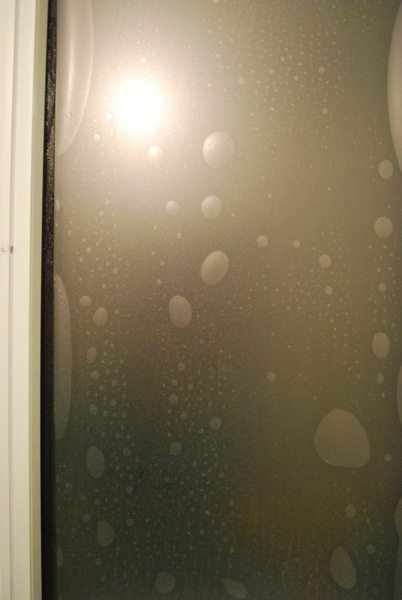 Take a credit card out of your wallet (or air miles card in my case) and smooth out the bubbles. I found it was best to work from the middle out towards the edges. You'll get quite a bit of water coming out from underneath, so I found it useful to have a small towel nearby to wipe it down as I went.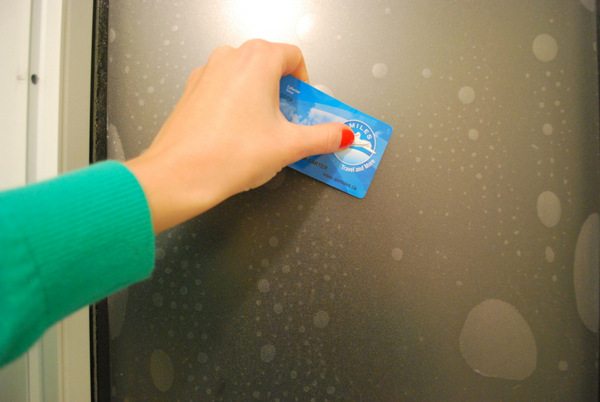 Once it's all smooth, give it a last wipe down, and let it all dry. They say it's good to leave a gap between the edge of the film and the window. Mine is probably slightly bigger than what I needed to leave, but I figured since the screen would be on top, it wouldn't be too noticeable.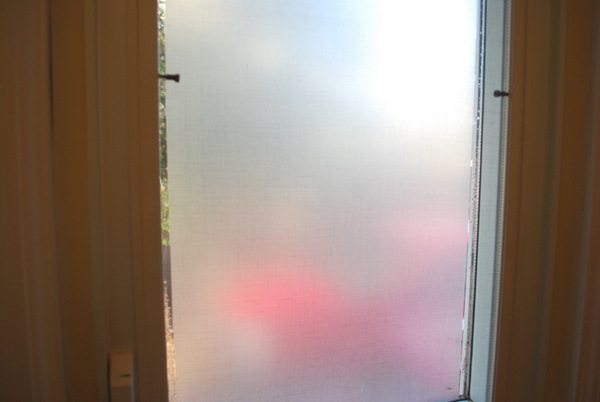 And here it is the next day. Look at all that privacy! I could even start to do some air drying in here… hahaha.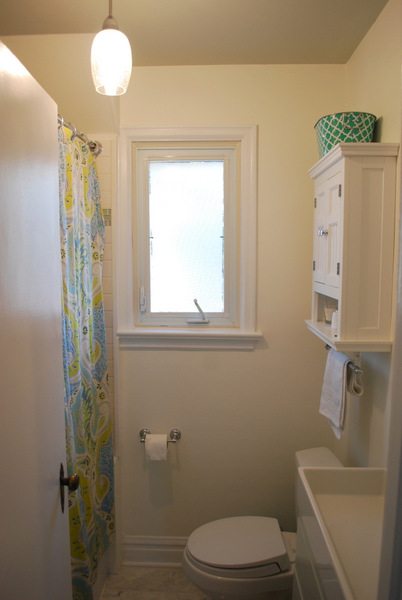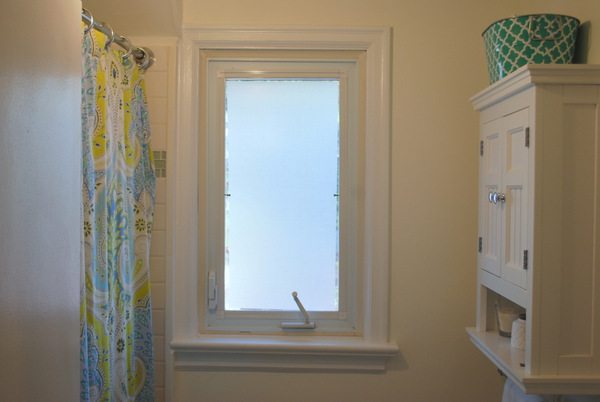 I was a little worried that the frosting would look ultra tacky, but actually it's pretty inconspicuous and doesn't really take away from the window or the light streaming through.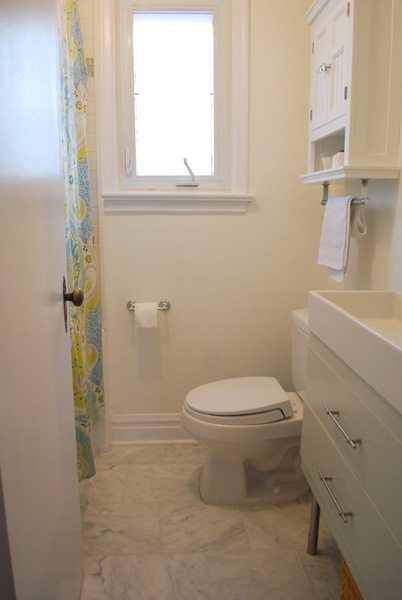 Have you guys used this peel 'n stick frosting stuff before? Have a window directly into your neighbours pad? Feeling a little too 'out in the open' like we were?  Have a great weekend!!