After making my little mason jar faux snow globes and throwing up a few decorations, I still felt like I still had a holiday craft or two in me.
We haven't ever had a winter wreath, so I figured this was the year. I wanted something that wasn't too colourful (it would be nice if it would match with any year's holiday colour scheme) and something that had a rustic vintage vibe. My favourite. Then I saw this tutorial on Hostess with the Mostess and was totally sold.
Materials? A twine wreath I grabbed at the thrift store for $3, some white paper doilies, and one fake stem of berries. I had the doilies and berries already, but both can be found for peanuts at any crafts store.
First up was to take the doilies and create little flowers out of them. There is no very clear step-by-step instruction for this, but basically you want to fold the doily in half, pinch it in the middle, and then continue folding and fluffing the ends until you get it to look like a flower. Twist the bottom (where you pinched it in the middle) around to create a bit of a stem.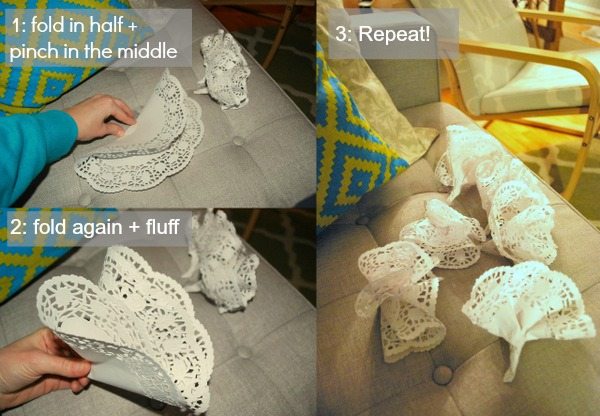 I did six of these and then started to place them onto my wreath. Since my wreath had lots of nooks and crannies, I was able to just twist the stems in and around until they were firmly in place. You could also easily put a dollop of hot glue on the stems to attach the flowers. I put my flowers all down one side of the wreath, but you could do little groups of two or three if you wanted a different look.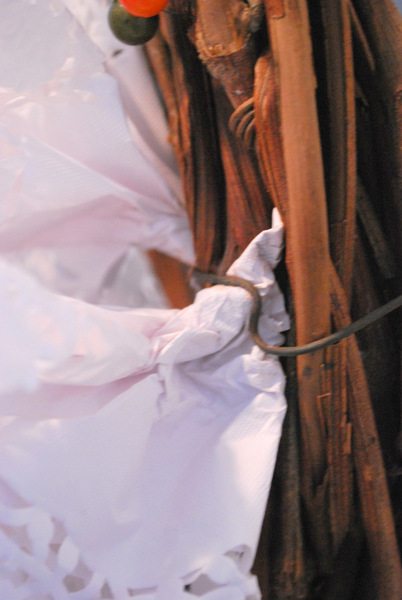 Then to give the wreath a hint of colour, I added in the berries. I had one big stem which I cut up into individual branches and just wove them into the twine of the wreath, wrapping them around one another.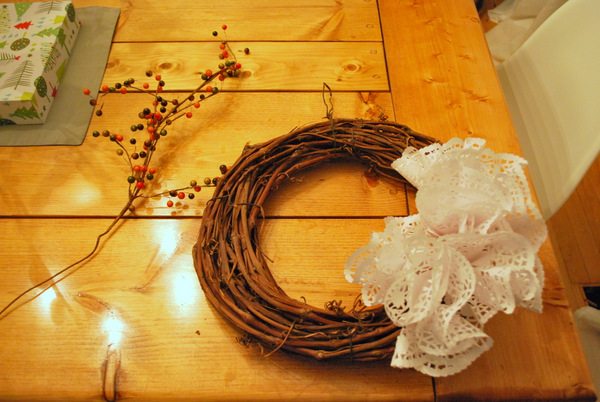 Here is the finished project. I love that it feels wintery and sweet, and not too fussy. The texture and natural vibe make it simple, but pretty.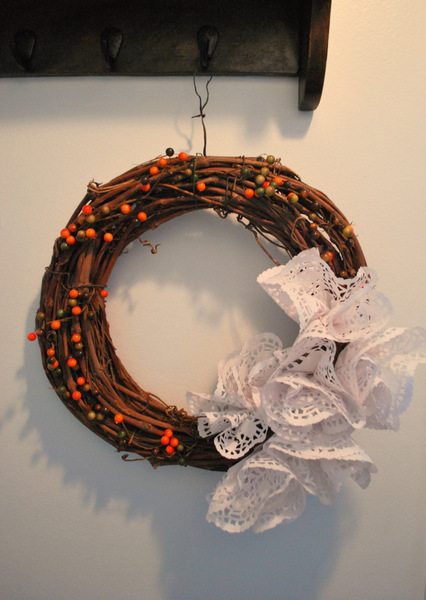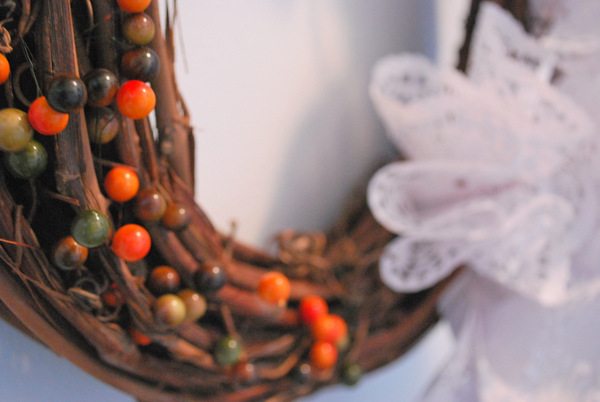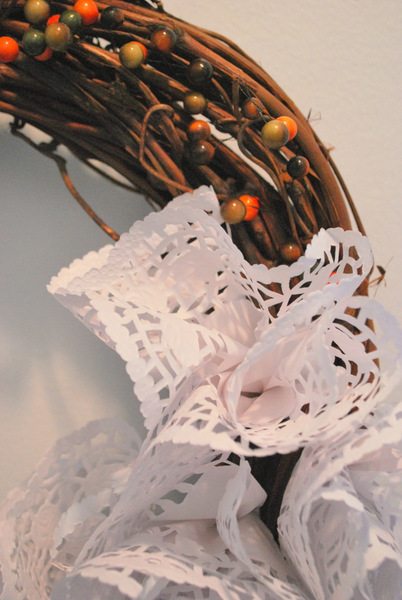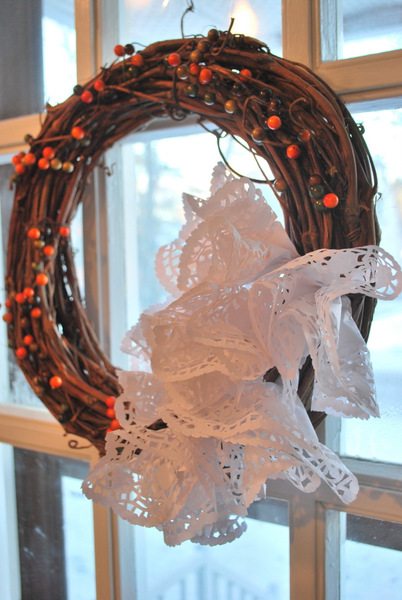 What about you guys? Got any holiday crafts up your sleeve? Made a wreath lately? Use the same one every year?  Got any plans for the weekend? We are gearing up for more Christmas festivities this weekend – dinner party at our place, a family breakfast, and a party at a friends place – woohoo! Happy weekend, guys :)