Happy last day of May! As usual around here, I like to do a round-up of what has been going on on the blog for the last 31 days.
The big project that got under way this month was our nursery room makeover. We're taking the former office-come-guest-bedroom and turning it into our nursery-with-a-small-office-space.
We bought and put together a new IKEA desk,painted the closet pink and built some custom shelves…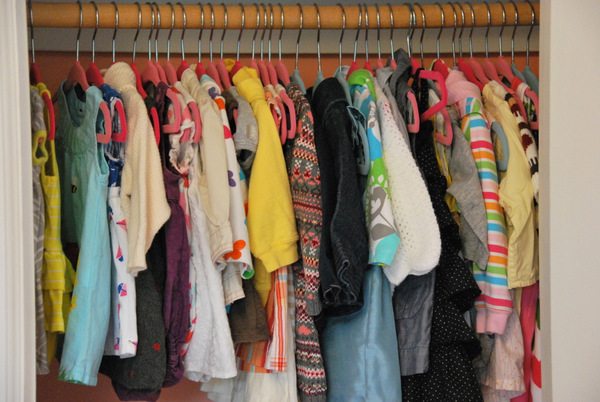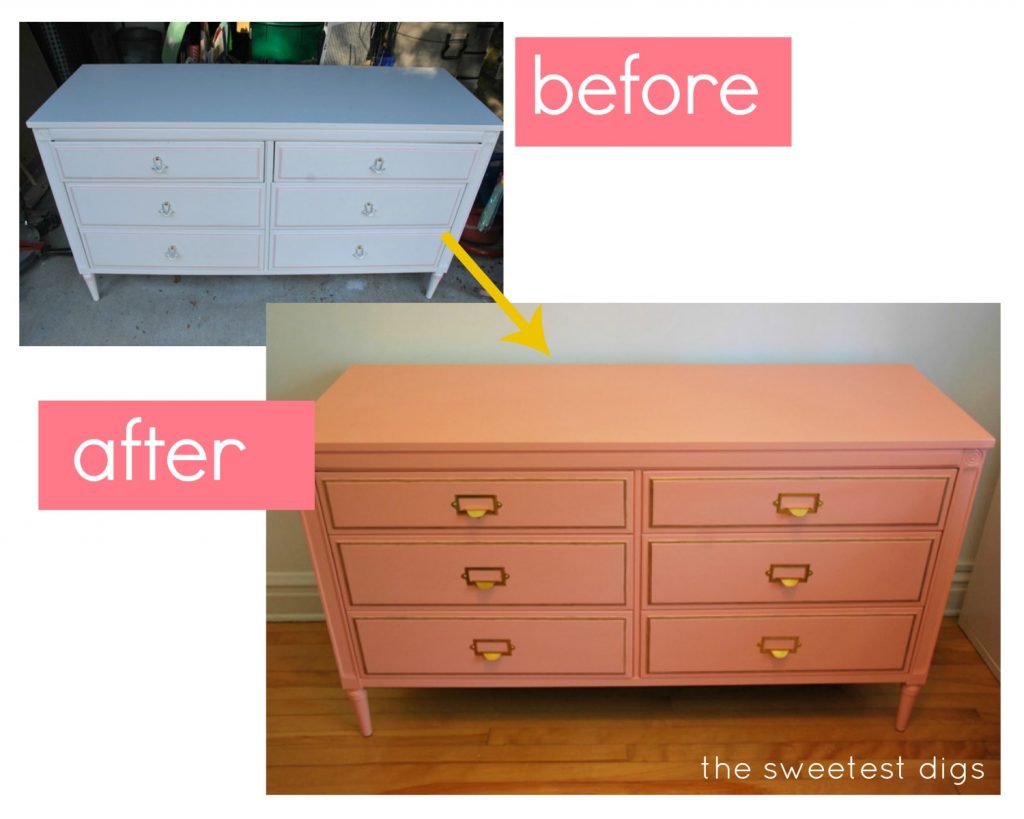 …and installed some removable wallpaper from Chasing Paper.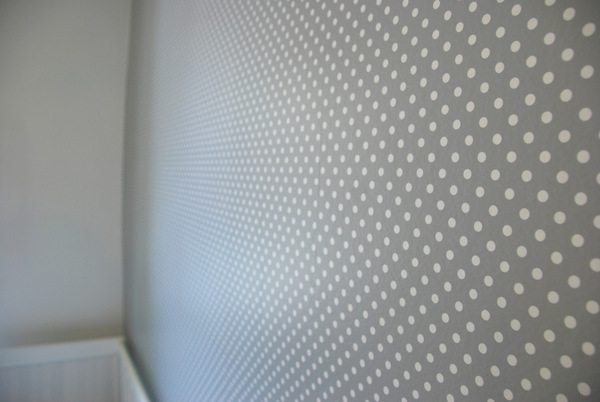 I also did a roundup of some fun DIY artwork ideas geared toward nursery decorating. I've got a few art projects started as of last night, so details in the next week or so on how they turn out!
There are lots of things left on the nursery to-do list, but we're definitely chipping away at them. Not only is artwork underway, but I have broken out the iron-on hem tape for a "sewing" project, have started some spray painting (yay for spray painting weather again!), and we have put together the crib. Details next week!
I also shared our "before baby" to-do list this past month. Who knows how much of this we will actually accomplish before Baby Sprout makes her appearance, but it would be nice to cross a few things off.
I did get around to a non-nursery DIY project in May, which was to finally paint out the floor transition to our bathroom. Why oh why did this take me over a year to do? Who has two thumbs and is a procrastinator? This gal.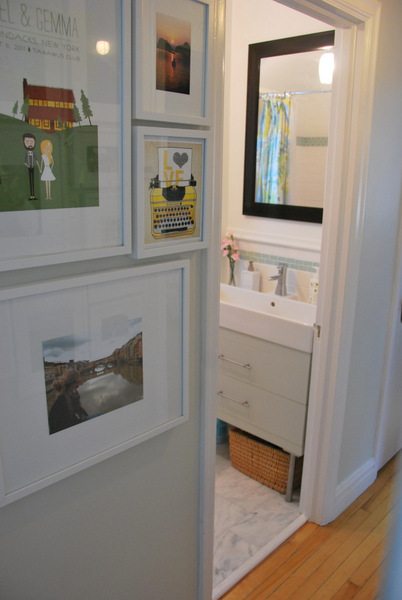 And as always, a few "inspiration" round-ups for eye candy. This mint+pink+gold colour scheme one…
… and this one on interior sliding barn doors (love, love, love).
I can't even believe it's almost June! I'm so ready for summer, so it's totally welcome. Oh, and also happening this month around here? A lot of belly-growing. Our little gal is around 3 pounds now (the weight of a large cabbage, apparently). She is kicking a fair bit – mostly at night and when I'm relaxing. It's so fun to watch my belly pop out in different directions as she dances around in there. I'm still feeing good – a little less energy now that I'm into my third trimester and some pain in my low back (which I've had since the beginning – so nothing new), but otherwise no complaints! I'm still happily doing yoga, aquafit, and lots of walking. Here's a snapshot from the other day at my 30 week mark.
What about you guys? Did you have a good May? Do any travelling? Get any projects checked off your list? Are you gearing up for summer?