Spring and early summer always seem to be the best times to go thrift shop/flea market/garage sale hunting. Everyone clearing out their closets/garages or moving house means lots of potential treasure to rummage through. I actually had a garage sale of my own a few weekends ago, in the small town where my parents live. It was one of those community garage sale days, and holy smokes there were a lot of people out. I got rid of most of our stuff and made a cool 100 beans.
Here are my own latest finds.
First up was this cross thing. I don't know what the original purpose is, but I immediately saw it as a jewellery holder (**update: a reader pointed out it was a fingertip towel holder for a bathroom! smart!). I liked the bottom marble base (it's real!), and knew that the top part just needed some spray paint love. And for the $1.99 price tag, I was sold.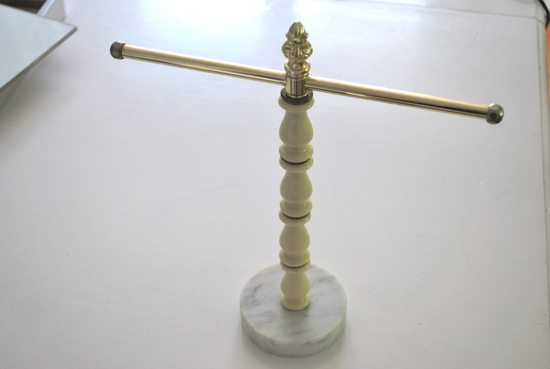 A few coats of high gloss white later, she was ready for her new role as bracelet and necklace holder.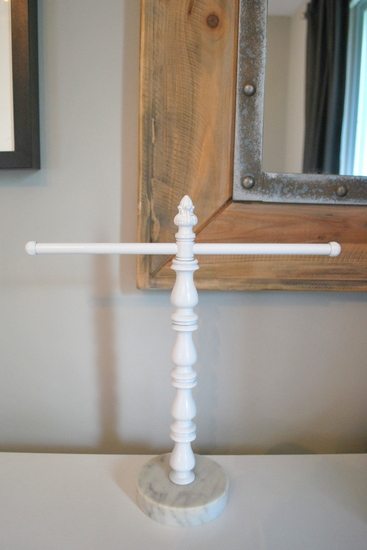 I already have a jewellery board for all of my bigger, longer necklaces (see that DIY project here), but my bracelet area was starting to overflow. This was the perfect solution!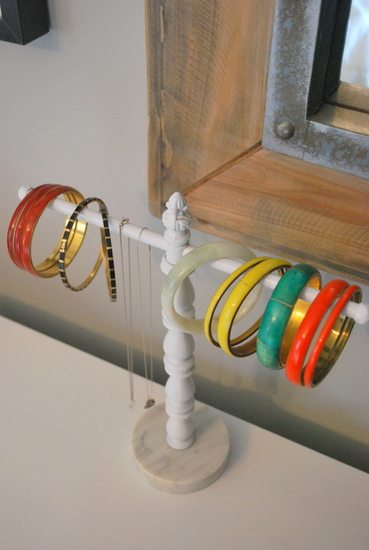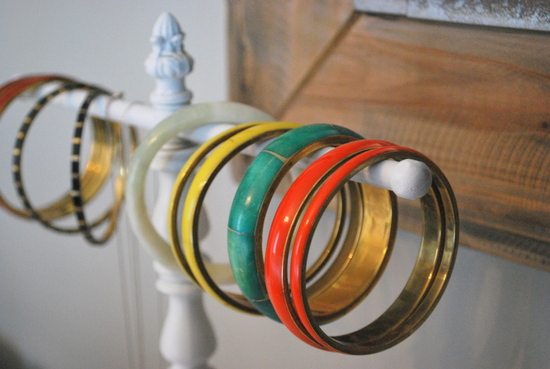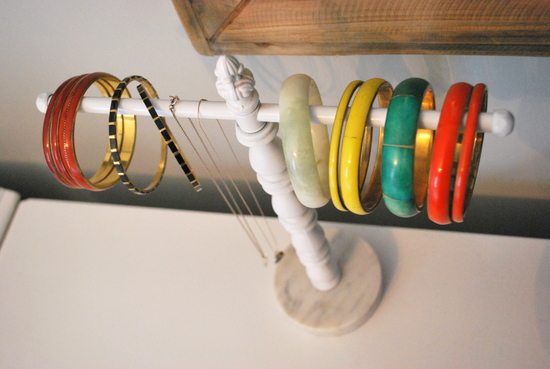 Next up was this super darling gravy boat. I actually found it while out treasure hunting with Tanya! It happens to be from one of her favourite sellers at the Bentley's flea market here in Ottawa. I love the retro florals and fun colours (lime green and turquoise – who is surprised?!). My memory is a little foggy, but I think I paid $8 for it.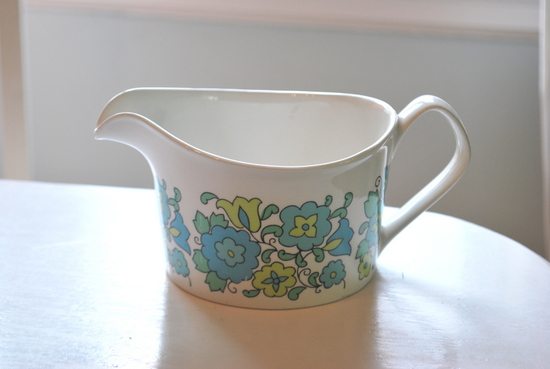 It is by Johnson Bros and made in England.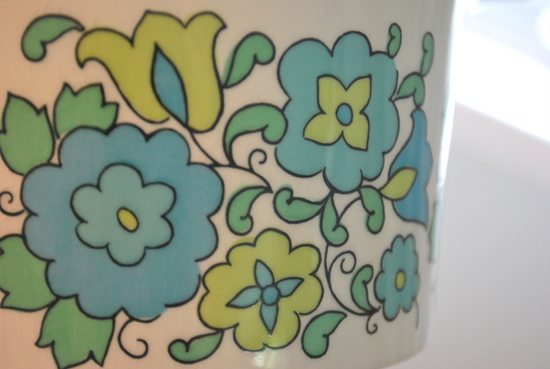 And my third find (from the same vendor as the gravy boat, but on a different day – this time with my pal Courtney), is this punchy 70's floral tray. I love the orange and fuchsia- such a great combo. It set me back six bones.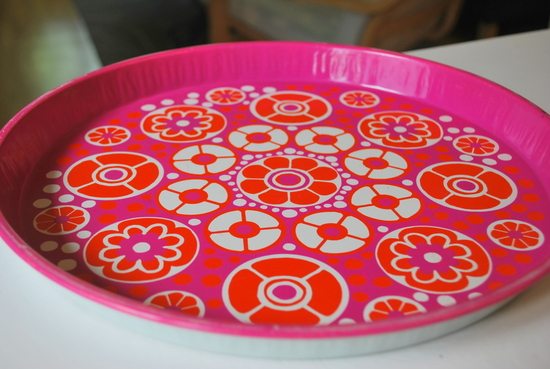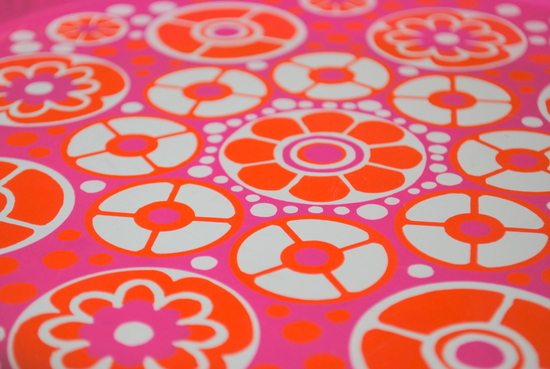 I'll definitely be using this bad boy this summer to bring drinks to the backyard.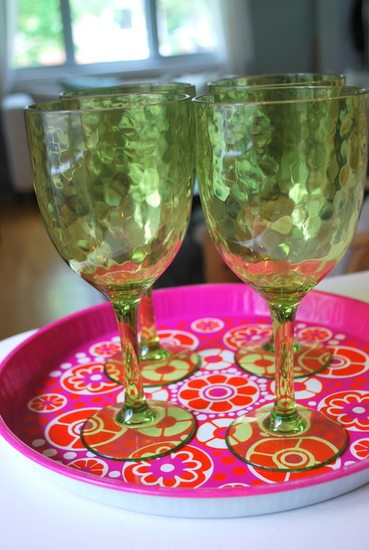 That's it so far. Hopefully I'll have more treasures to report on soon with all of these yard sales going on.
What about you folks? Any good thrifting finds lately? I always think it's so much more rewarding to find that gem among the junk than getting something brand new at a store. Anyone else with me?