Have you guys heard that Sears Canada are doing a big makeover of their brand?
A handful of their stores around Toronto have new, bright, swanky designs and they look pretty stellar. Such a renewal! You can read more about the Sears Canada refresh and the new direction of the brand.
We have a Sears in our local mall, which is a 10 minute walk away. It's my go-to shopping spot with James – he and I will head on out in the stroller and go browse around. It's so nice to have somewhere indoors during the winter to walk with him. Anyway, I'm definitely looking forward to when Sears gets this update.
See how nice these new stores are looking!?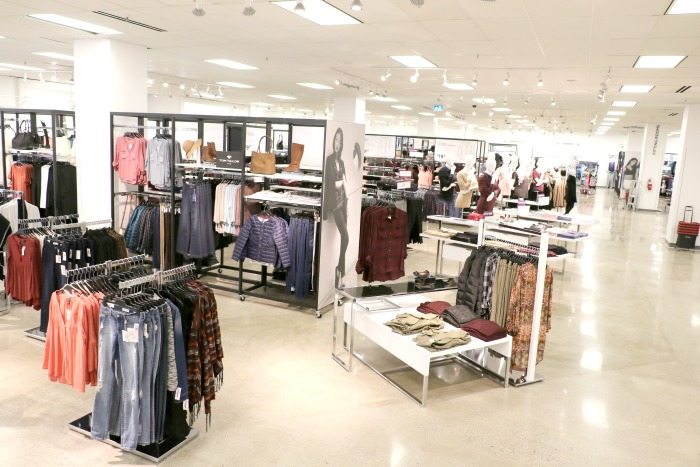 Browsing around Sears and the mall has me thinking all things Christmas.
At 3 years old, Maya is now totally "getting" the whole Christmas thing. We are excitedly reading Christmas stories at bedtime, singing the tunes, and basically chatting all things Santa/Reindeer/Frosty every day. She has been THRILLED with our neighbours on the street who have put their lights up already and delighted with the first snowfall this past weekend.
And you know what? I have to admit… I love it. Seeing Christmas through your kids eyes is magic. I don't care that it isn't even December yet – I'm into it.
For a quiet activity this past weekend, she and I wrote out some Christmas lists. We thought about what we would make for our family and friends and her teachers, what we might buy for our immediate family, and even looked at things she would like to put on her list for Santa. The kid was excited!
We hopped online together for some of it, to look up some product ideas.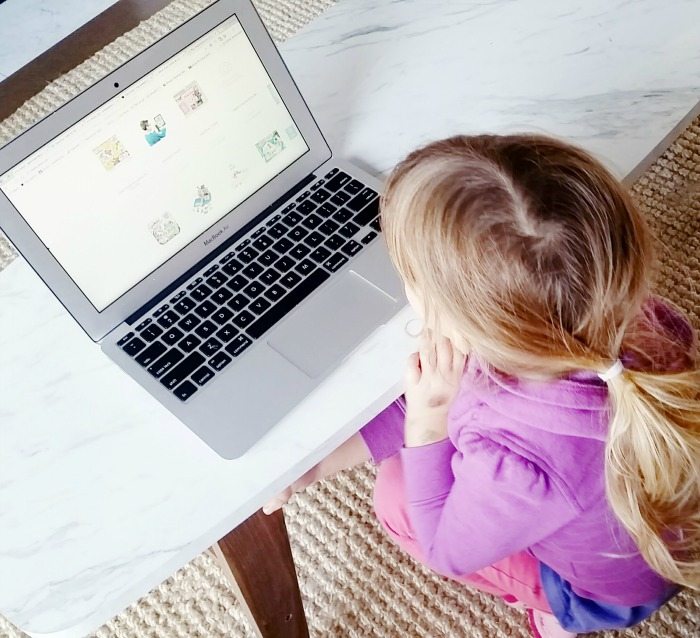 I navigated the pages of toys (somewhat carefully!). We landed on Sears's craft and science kit section and found some really awesome stuff.
Frankly, even I would be excited to play with these. An art case, a science lab (I'm sending this to my Geochemist mother – a perfect gift from Nana!), and a weaving loom. All under $30. And there were tons more – ranging a whole bunch of subjects.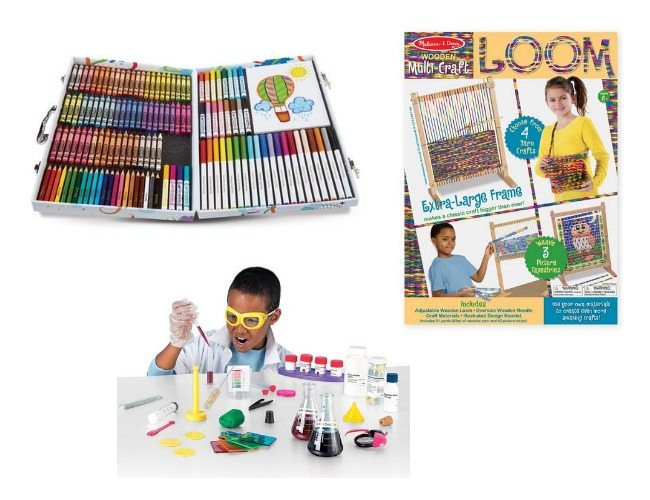 Art case / Chemistry Lab / Weaving Loom
The nice thing about shopping at a department store is that you can just about find something for everyone on your list.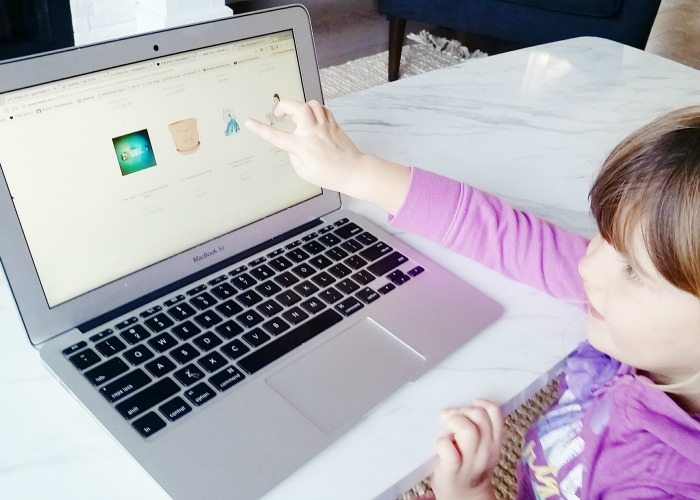 Maya and I spotted some kitchen cookware and appliances and some luggage that were on amazing sales. Those are kinda the perfect gift for the hard-to-shop-for.
Oh and I'm extreeeemely tempted to get this reindeer "ugly sweater" for Dan. I mean, really. It's kinda perfect (and only $24.95)… So good, right?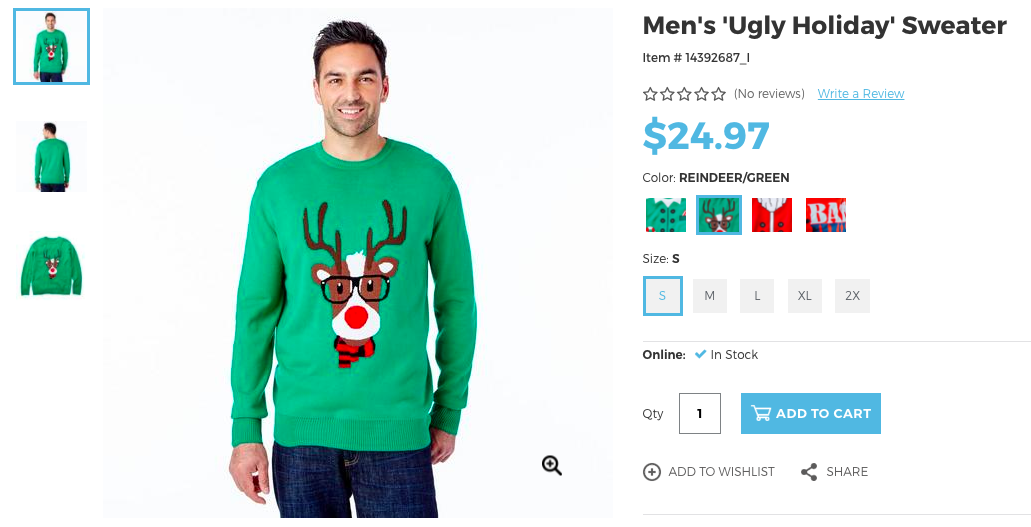 It was really fun to do this with her. I am trying to instil the fact that the holidays are all about family and giving to others – so even though we did look at things SHE would like, it was also a fun way to get her thinking about what others might need or want, and we also talked about buying some toys to donate to kids in need.
Do you guys make Christmas lists with your kids? Any other traditions that you do around this time of year? 
Disclosure: This post has been sponsored by Sears, but as always all opinions and text are my own. I only work with brands I know and use myself!