So once we got a bunch of the big stuff in our office/guest bedroom makeover out of the way (check out our stencil project and DIY desk here and here), it was time to get to the more fun little projects. First up was to get some artwork up on the walls. I wanted to keep it light and colourful and since I had a bunch of cute scrap fabrics, I thought framing some would be just the ticket.
I went out and grabbed 3 of my fave IKEA Ribba frames (the square shadow box ones).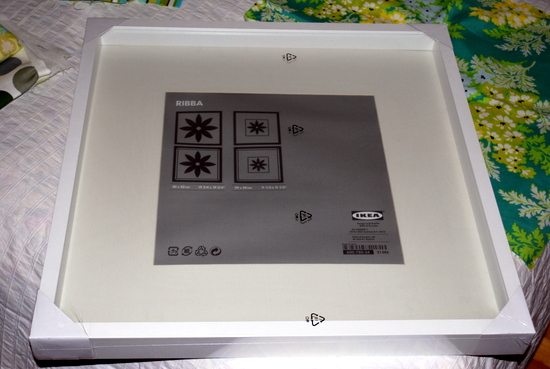 Then I laid out all of my scraps and picked out some winners. I wanted a mixture of colours, but with a connection throughout the three choices.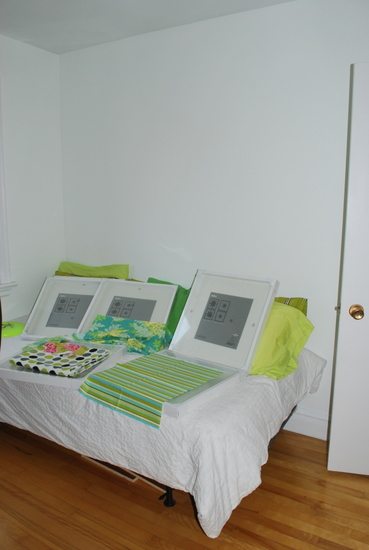 Then it was just a matter of ironing the fabrics and placing them in the back of the frames (it's good to use some tape to secure things since you don't want the fabric to slip down). I also didn't cut my scraps exactly to fit the frames since I figured I might use the fabric for something else later.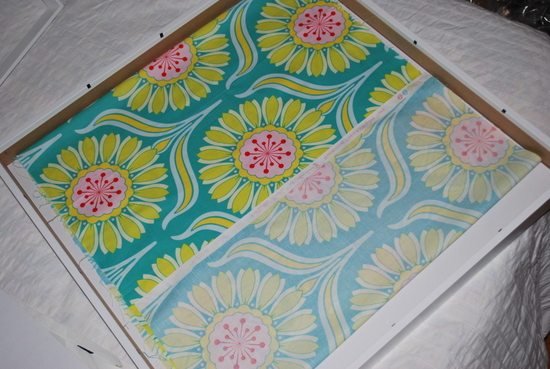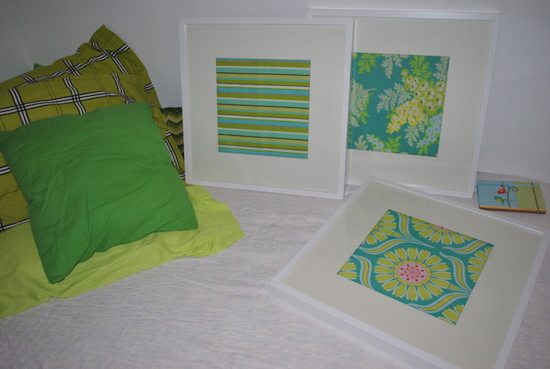 A few nails later and they were up!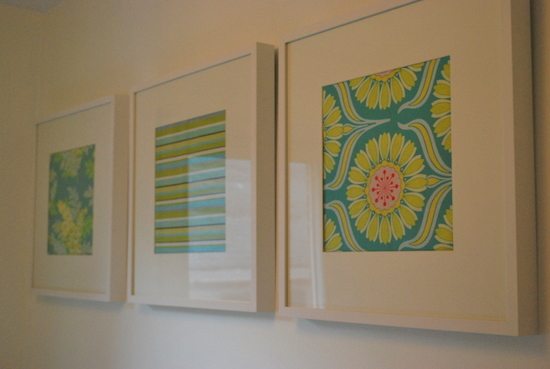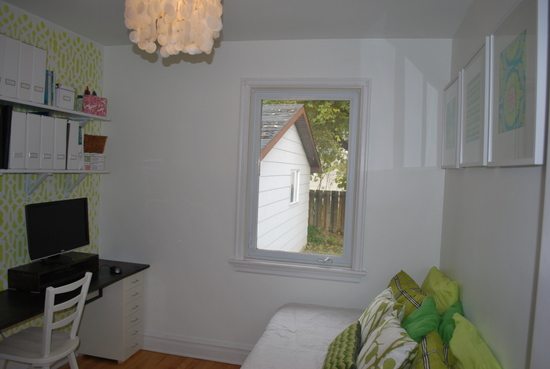 They are definitely fun and fresh… and the best part? The $0 price tag since we already owned the fabric and had a gift card for IKEA (but the frames would have cost about $20 each).
Next up? A headboard for the daybed. Stay tuned!
What about you guys? Done any art projects lately? Any crafty tips to share? 
Get Access to The Vault.
Get FREE organization printables, art printables, design guides, and more. There is SOOOO much good stuff.
You know you want in!