The fact that I'm very much a "real time" blogger means that on weeks like this, when the baby has been sick for 6 days and I have been bogged down with trying to get permits and paperwork in order for our reno (+ taxes, etsy business, and other regular life stuff), I just don't have any content to post. Ugh – sorry guys! My poor monkey has had a fever, projectile vomiting, diarrhea, no appetite, and a crazy terrible diaper rash. She is on the mend, but it's been a doozy.
As you can imagine, I haven't done much to decorate for Easter this year. But I did pull out my easter egg garland that I whipped up last year using leftover paint chips. It's so simple and still one of my favourite little holiday decorations. Check out the full post here for the tutorial.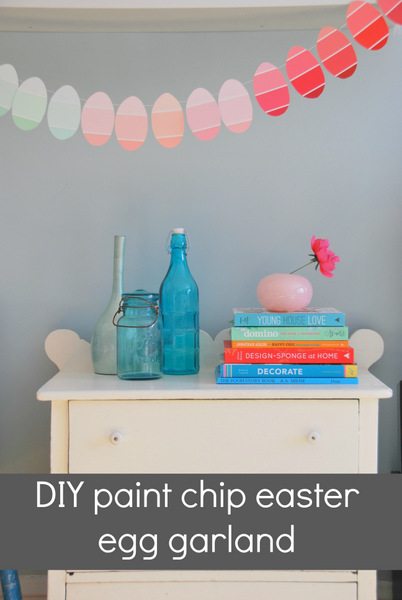 Have you guys done any leftover paint chip projects? Doing anything to get ready for Easter?
Get Access to The Vault.
Get FREE organization printables, art printables, design guides, and more. There is SOOOO much good stuff.
You know you want in!