In August, Dan and I celebrated our 6th wedding anniversary.
There have been two beautiful kids, a major house renovation, lots of travel, and so many adventures that we have crammed into those 6 years, ever since we threw our best dance party ever. Dorky choreographed routine and all… ;)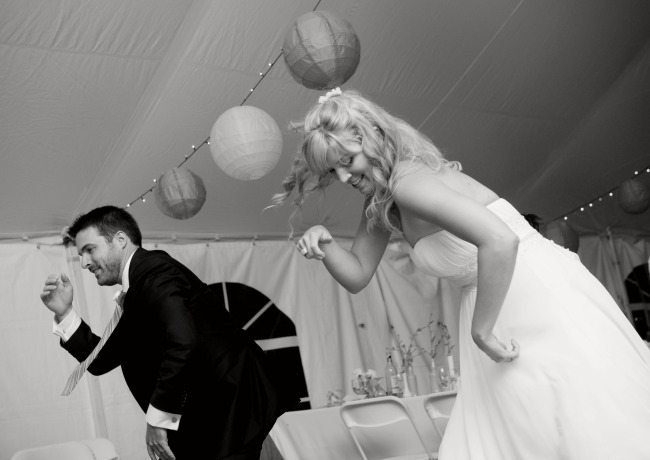 To celebrate each year, we are all for doing getaways. Going out to dinner just doesn't cut it. I don't know about you, but for us with small kids at home, we're so tired after we've put them to bed, that it's hard to muster up the energy to go out and have a wonderful time when you are pooped and know you have to get up first thing in the morning with your kiddos.
This year, we didn't have much of a window due to life/work/etc but we were able to sneak away for a 24-hour anniversary "staycation" while my parents watched the kids. It was amazing and exactly what we needed.
Here is what we did. Nothing touristy – just pure relaxation and fun. Our chill and super rejuvenating 24-hour Ottawa itinerary!
#1: Start with Amazing Coffee + Breakfast
We kissed our kids goodbye and started off our escape with lattes from Bridgehead and hit the road. There is something about hopping in the car with good coffees and sneaking off without the kids that makes you feel downright thrilled.
Can you tell that we are GIDDY?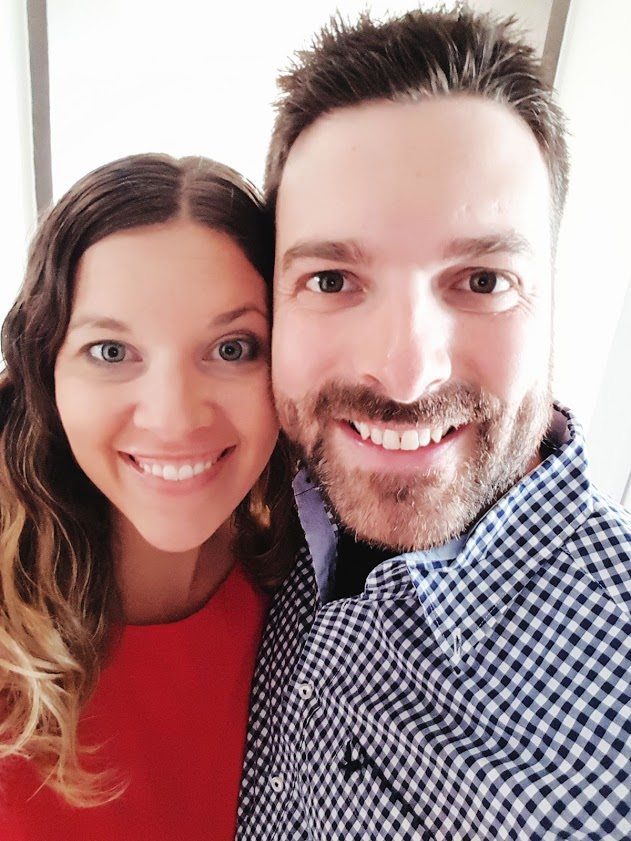 #2: Soak up the Spa
There is nothing more relaxing, soothing and blissful than going to a scandinavian spa – the kind with hot tubs, saunas, cold pools, and lots of sitting around the fire.
We have the Spa Nordik here in Ottawa (just over on the Quebec side) and it's one of my favourite places ever.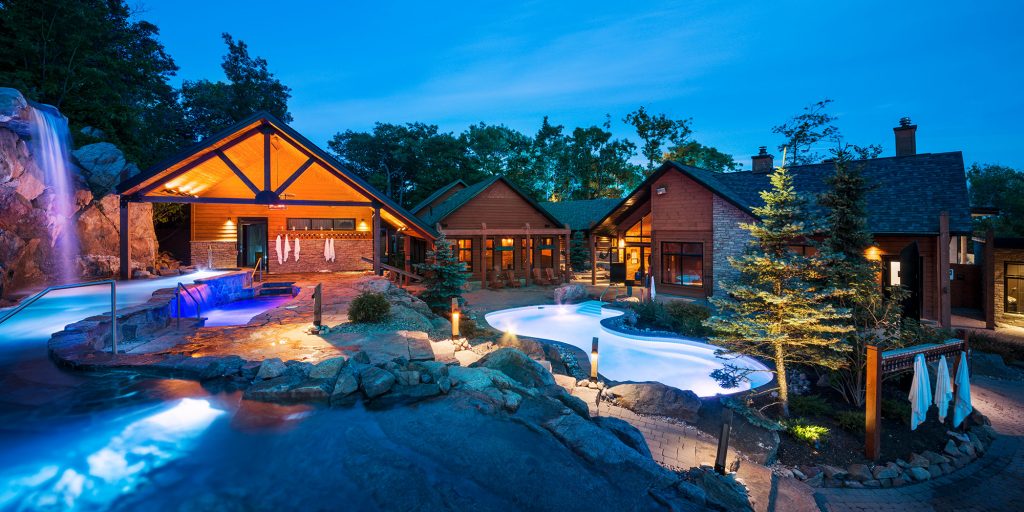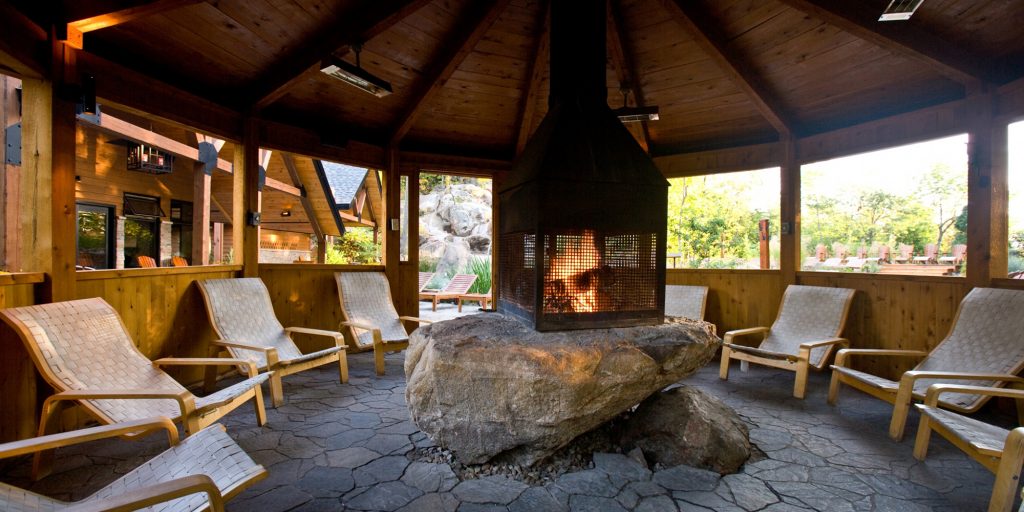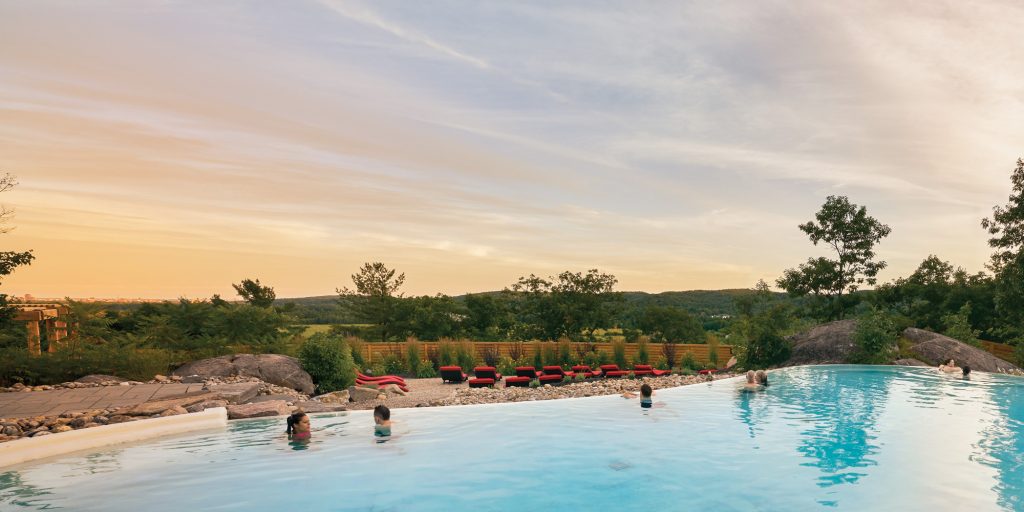 You need to stay here for a good 4-5 hours to really experience everything. Plus the food is amazing! We had lunch and an afternoon snack here, in between rounds of sauna/cold dip/relaxation. Total heaven.
#3: Stay somewhere Spectacular (hello, Andaz Hotel!)
After the spa we jetted back to downtown Ottawa for a night's stay at the Andaz Hotel. Have you heard of the Andaz yet? It's a seriously gorgeous hotel.
From the moment you walk in, you feel really taken care of. We were given a glass of wine right upon arrival. This is the lobby – pretty right?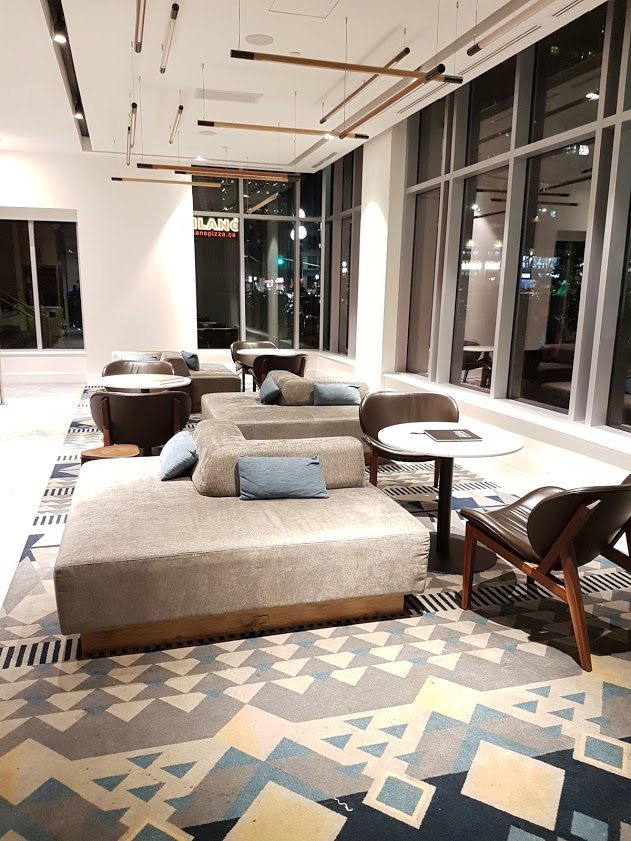 The rooms are stunning with every little thing having been thought of. We had a great view looking out over Ottawa's Paliament buildings.
For me, the best thing is to splurge on a beautiful hotel and just enjoy it from the moment you're able to check-in, until check-out time. Get every minute's worth!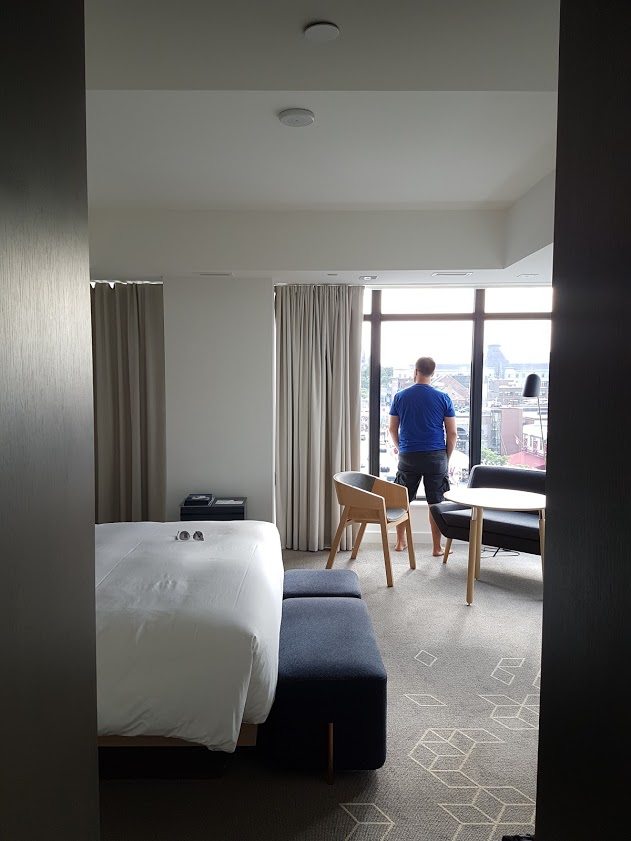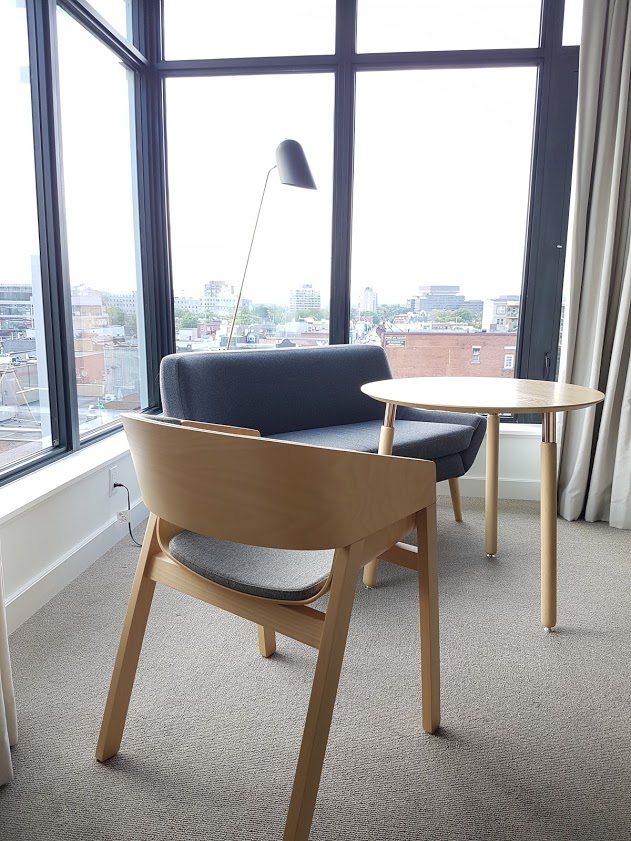 I was majorly won over by the design details throughout the room. I couldn't stop snapping pictures.
How gorgeous is this copper pendant? I love the metallic next to the blonde wood bed and white linens.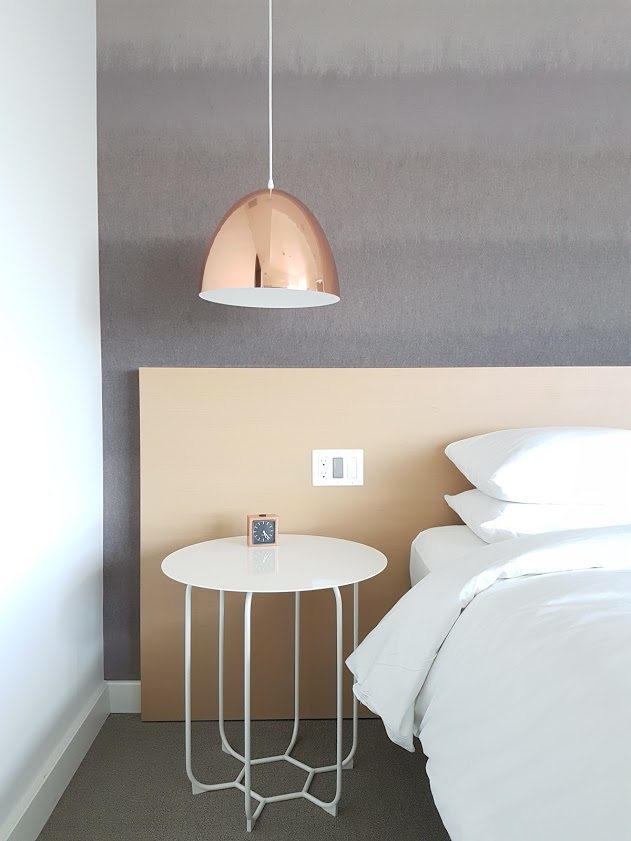 Everywhere I looked, the tile had been laid in interesting patterns. Obviously the herringbone gave me major heart eyes.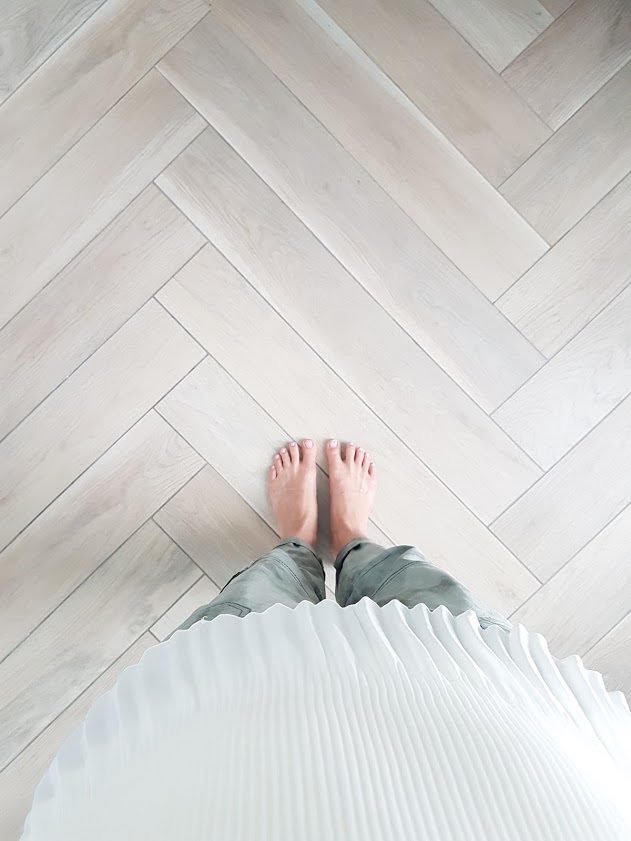 And so did the bathroom….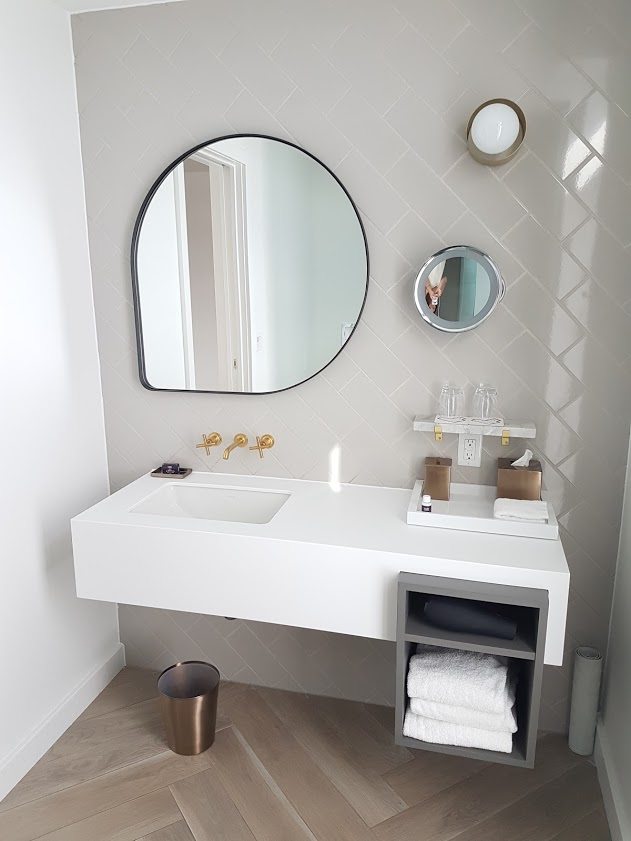 I LOVE the wall-mounted gold faucet, don't you?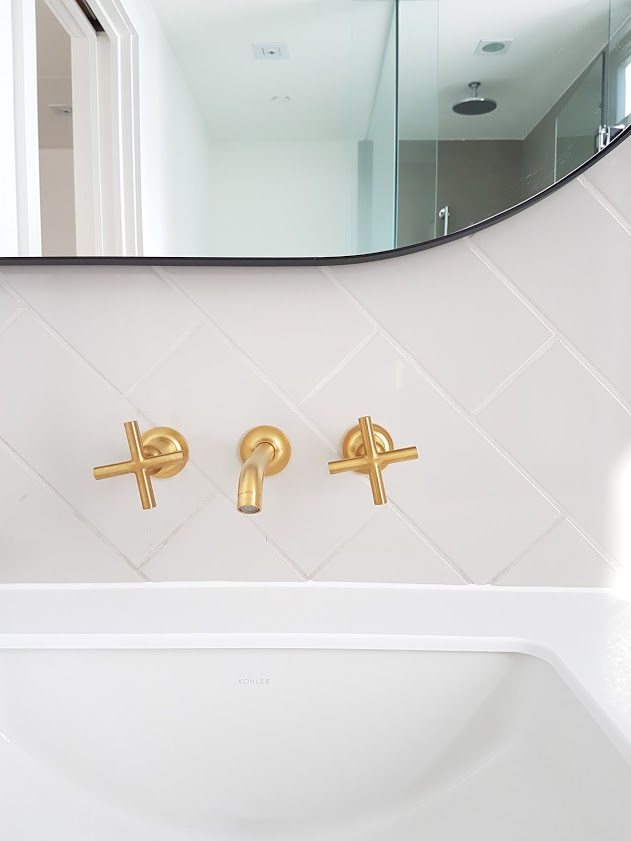 And the subway tile backsplash laid on the diagonal looked modern and chic, but wouldn't cost a bundle to do in your own home.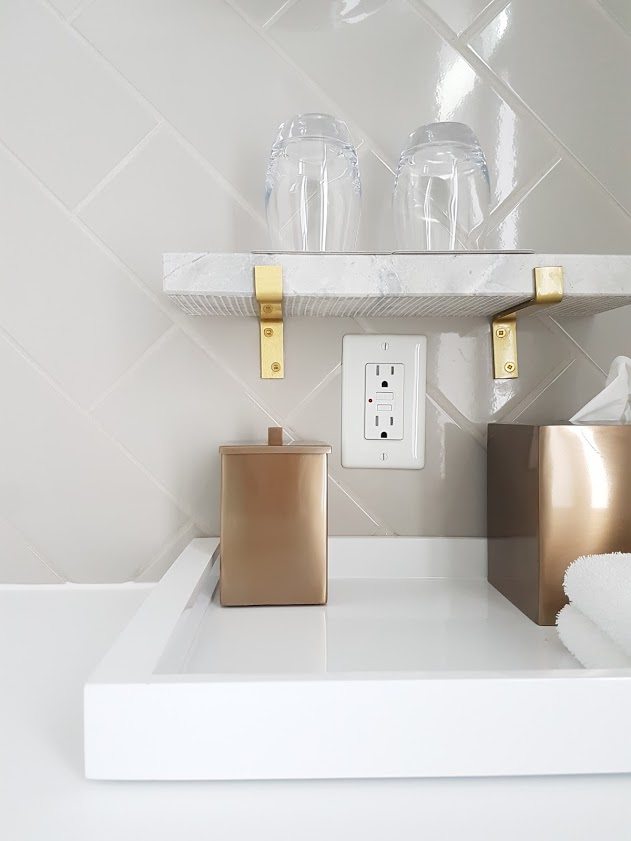 In another part of the hotel, I also saw this pattern. Gorgeous, huh?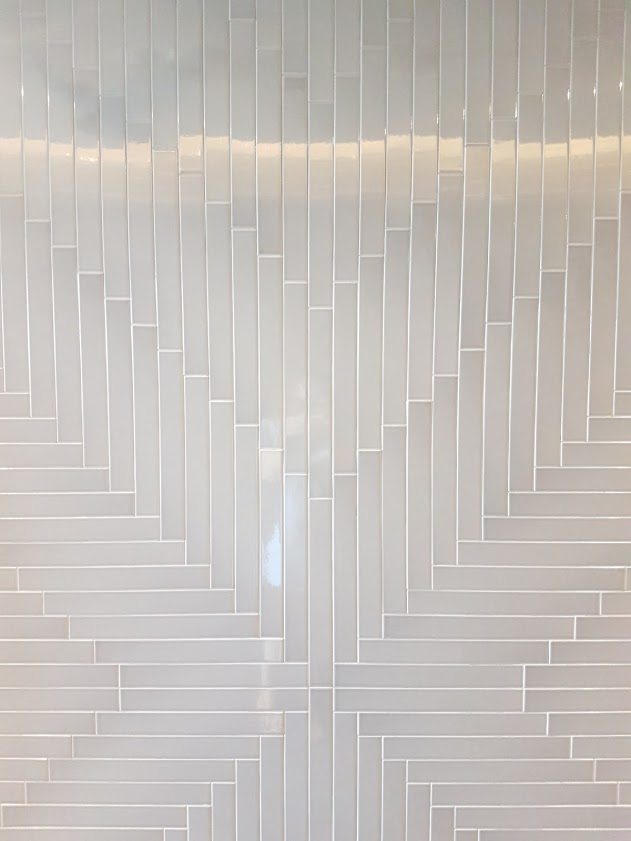 The Andaz has a rooftop patio that looks out over the city. We went up for a nightcap, but then snuck up again the next morning to hang out up there while it was empty (you're allowed to be up there as a hotel guest, it's just that the lounge isn't open so you can't order any food/drink).
It is just stunning. I could've happily stayed there all day.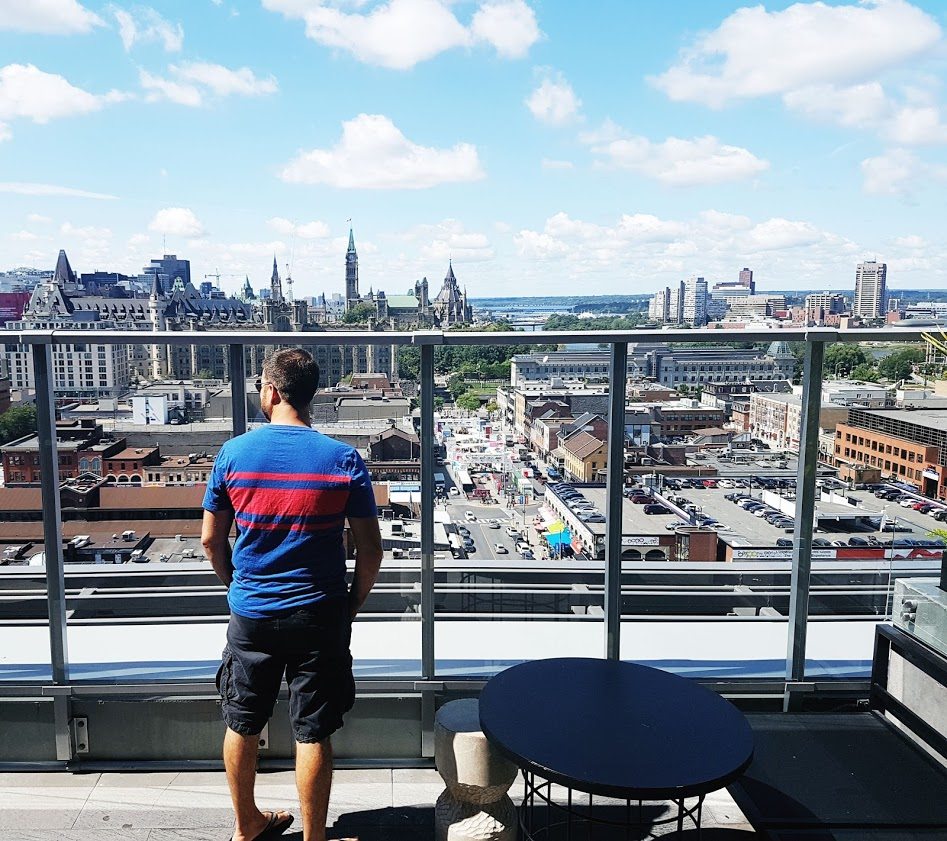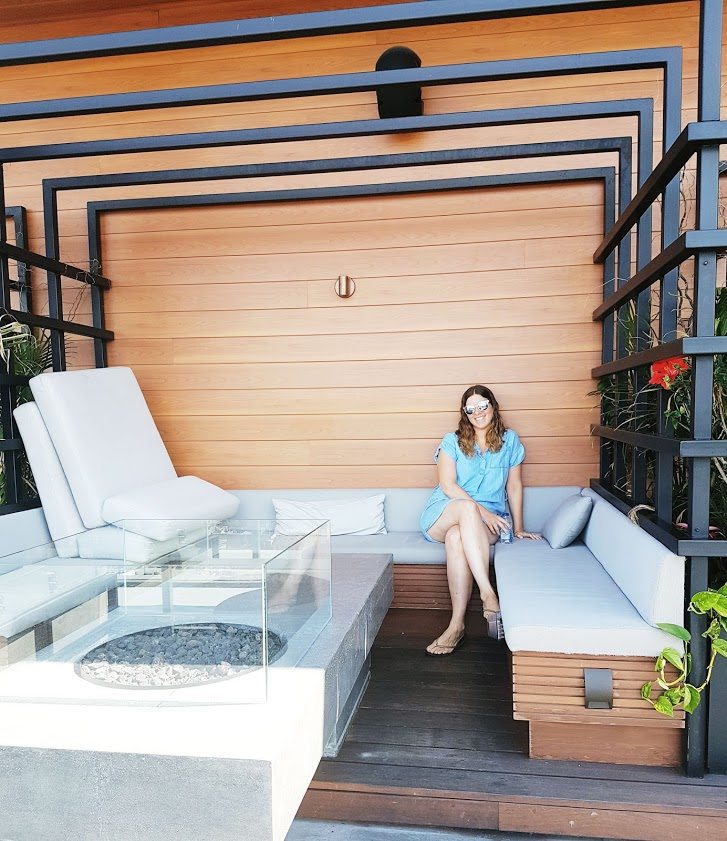 #4: Eat Your Heart Out
We had dinner at the Andaz restaurant, Feast + Revel which was amazing. We went all out!
In between stuffing my face with delicious food, I fell in love the design elements in the restaurant.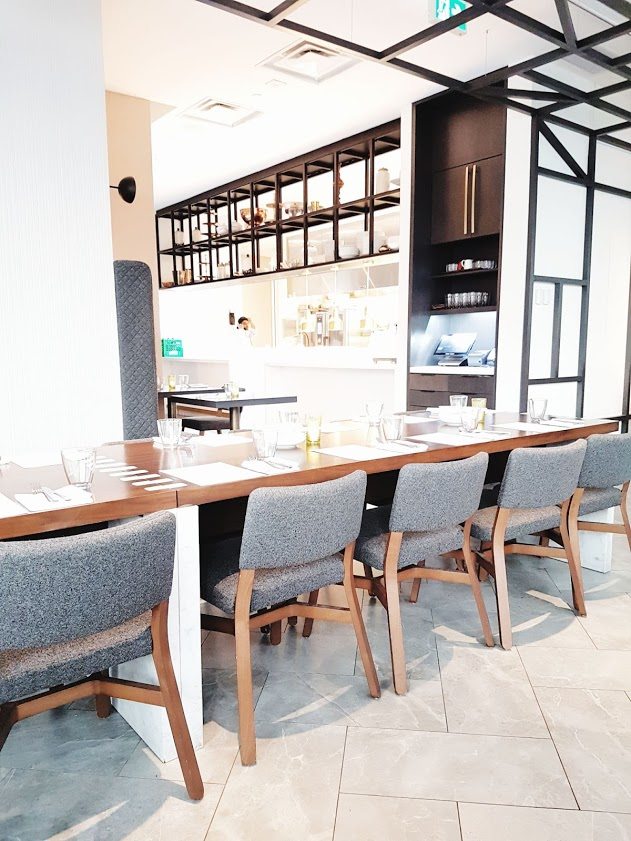 I especially loved the plaid fabric for the banquette and the way the marble and wood table is dovetailed. It's a good thing Dan likes design too, because I think I was just talking about the restaurant interior for the better part of our dinner.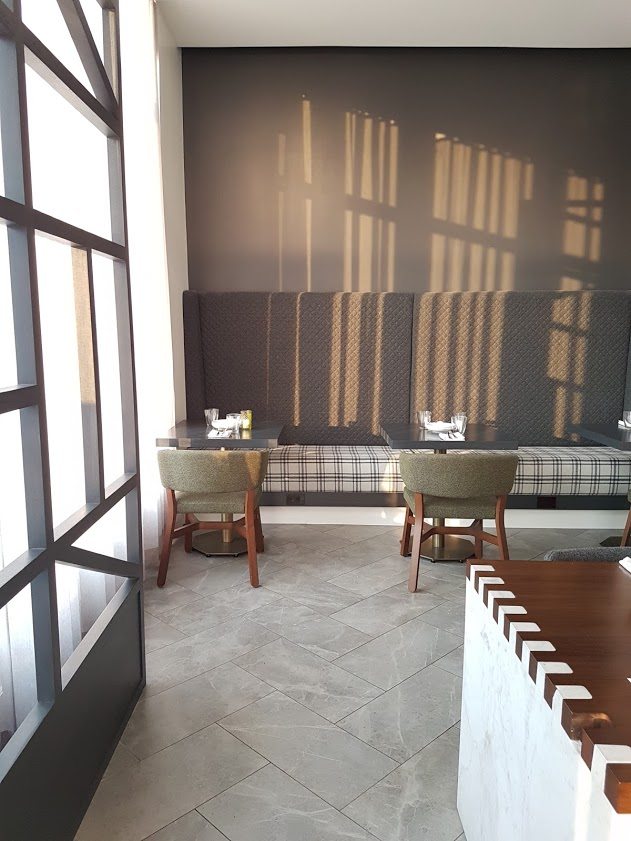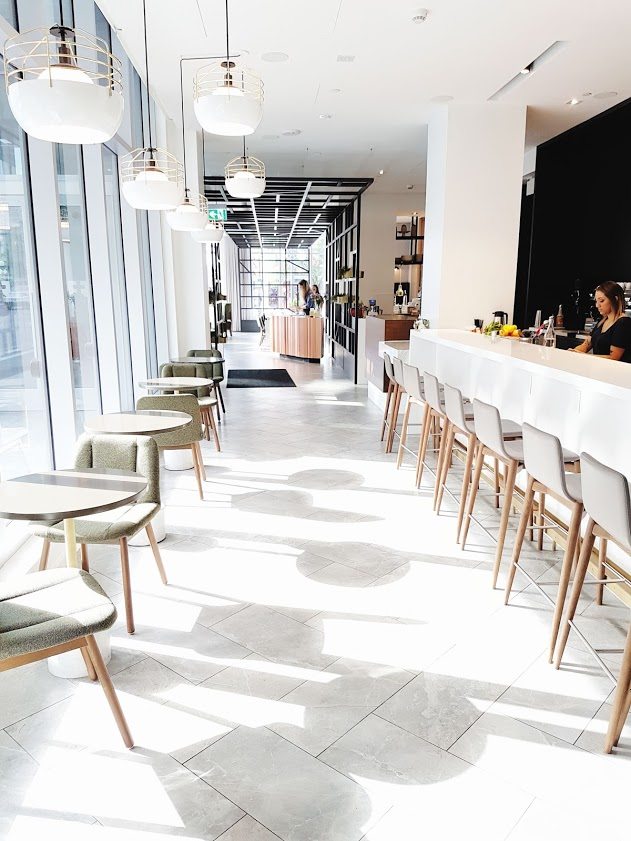 So that's my recipe for 24 hours of bliss. Coffee + spa + good food + gorgeous hotel = one amazing anniversary. We came back feeling so refreshed and reconnected.
Have you ever done a "staycation"?
A Blast from the Past:
It's funny to go back now and see how we celebrated our first wedding anniversary.
Feels like yesterday, and yet so much has happened since then!
Disclaimer: This post has been in collaboration with the Andaz hotel. We truly loved partnering with them and can't wait for our next visit to their beautiful hotel!