We call Ottawa, Canada home. Back in 2009 when my husband Dan and I found our perfect first home – a sweet little fixer upper bungalow – I started writing this blog about transforming our house into a place we loved on a budget. We lived in it for 5 years, fixing it up and DIY'ing as we went.
It was kind of like my testing ground for figuring out my style, trying out projects, and seeing what I did and didn't like. You can check out what the bungalow looked like here and all the projects we tackled along the way (full disclosure: some are a majorly cringe-worthy and give me a "what was I thinking?!" moment now!!).
Once our daughter came along in 2013, we quickly ran out of space in that 2-bedroom, 1-bathroom bungalow. Instead of buying something bigger, we wanted to stay where we were and build up. Plus, then we would get to be a part of the build process, make all of the decisions ourselves, and beef up our DIY skills. Were we a little crazy? Yep. Definitely.
So in late 2014, we undertook a massive renovation to transform that small bungalow into a three story (!!) family home.

We ripped the roof off that bungalow, added an attached garage, second floor with 4 bedrooms and 2 bathrooms, opened up the main floor, and added a third story loft space.
Although we moved back in to the house in January 2015, we are still chipping away at the rooms bit by bit and finishing them all ourselves…
Come on in!!
Ready to have a peak around?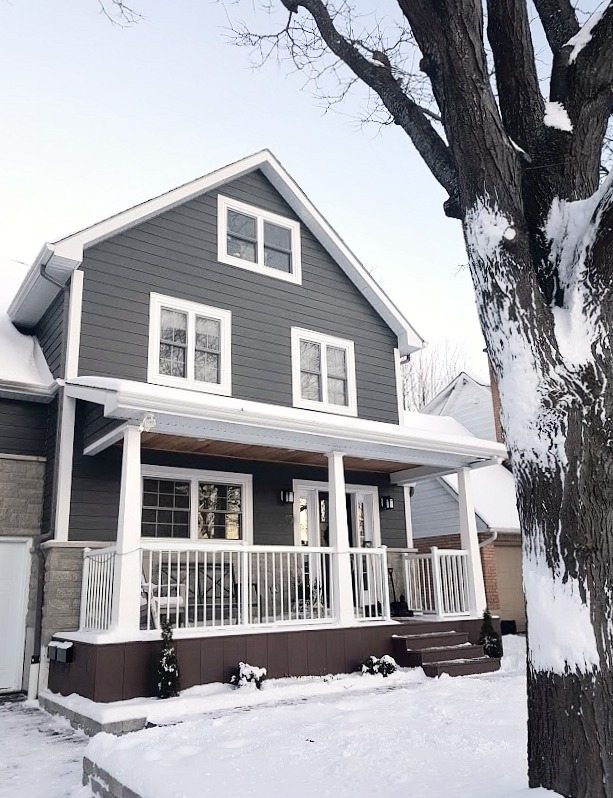 The Dining & Living Room:
Our open-concept dining and living room is all about neutrals and a clean aesthetic.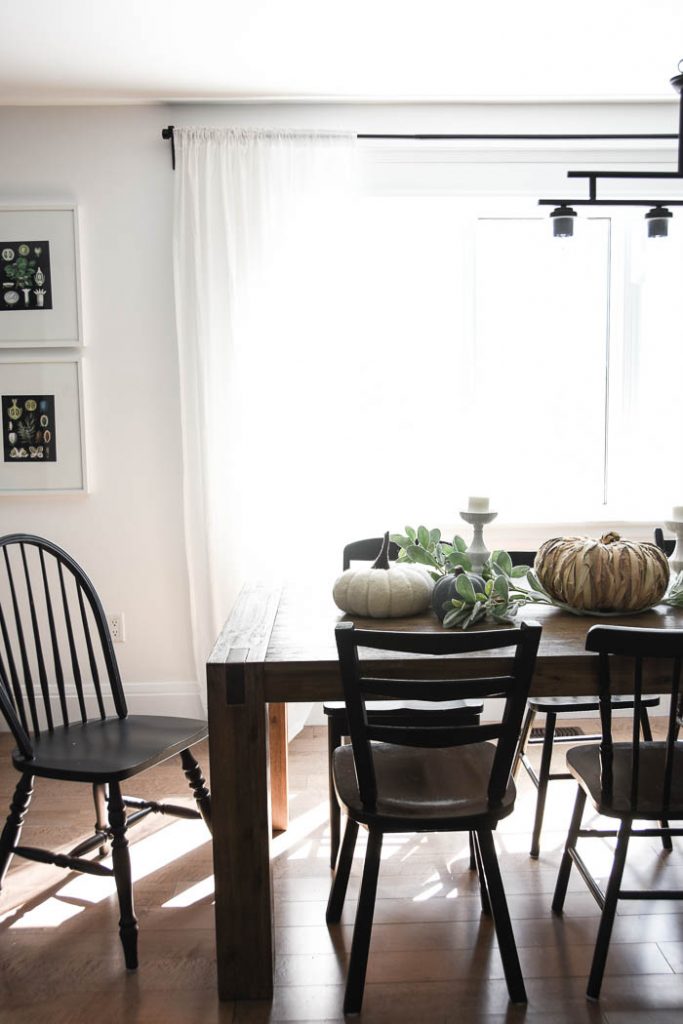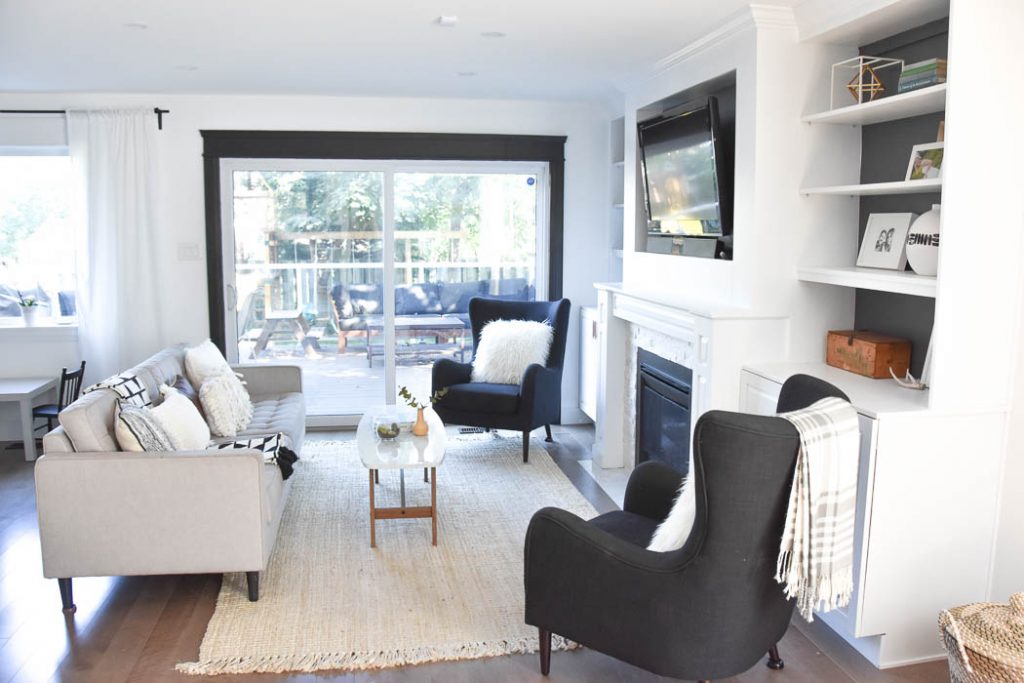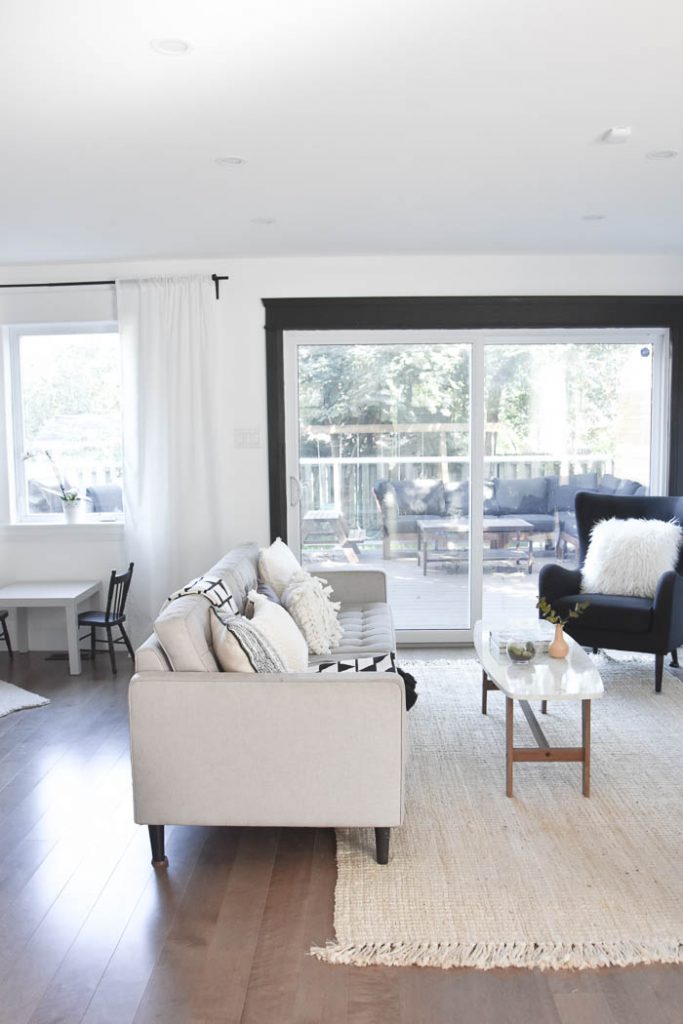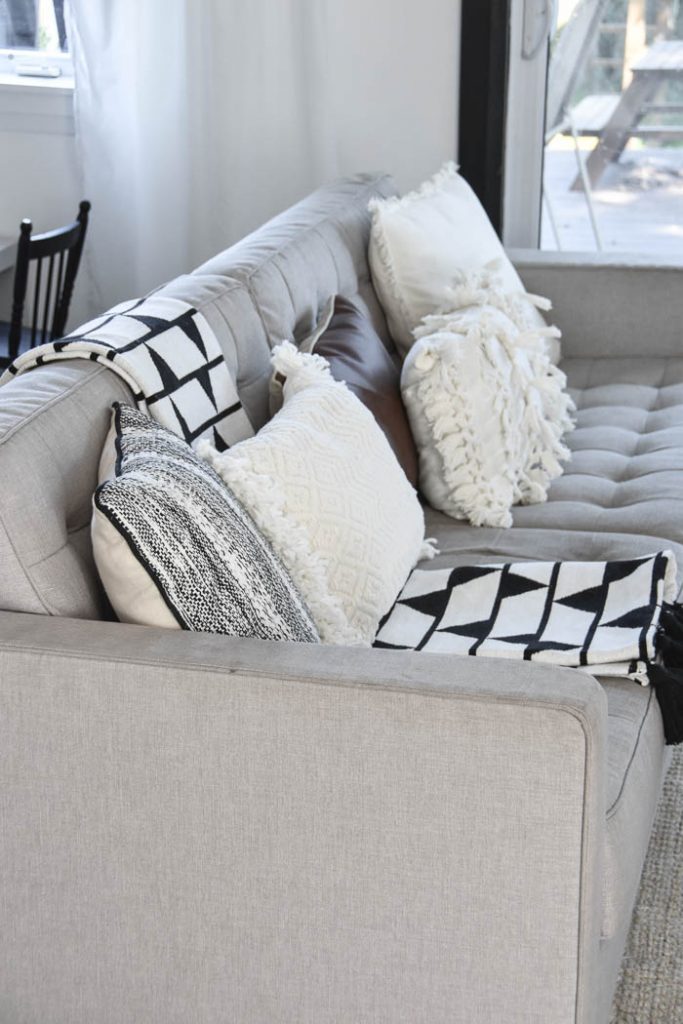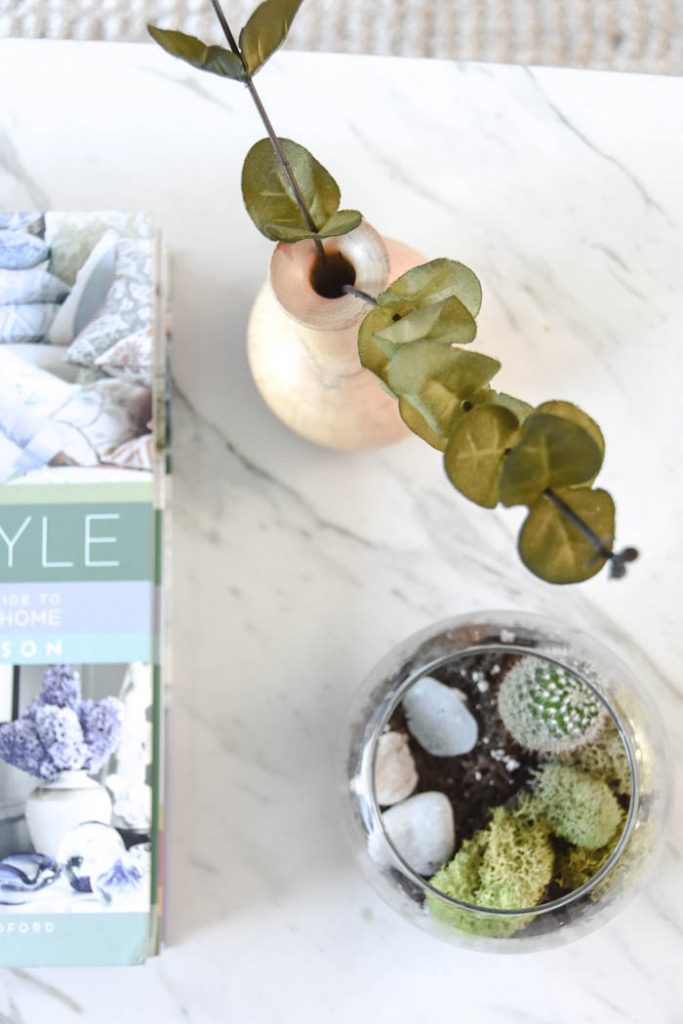 Get the Look:

The kitchen:
The kitchen features two-tone gray and white IKEA cabinetry, with marble-lookalike quartz countertops, stainless steel appliances, gold hardware, and layered lighting. We kept this room majorly on budget, but that didn't cramp our style!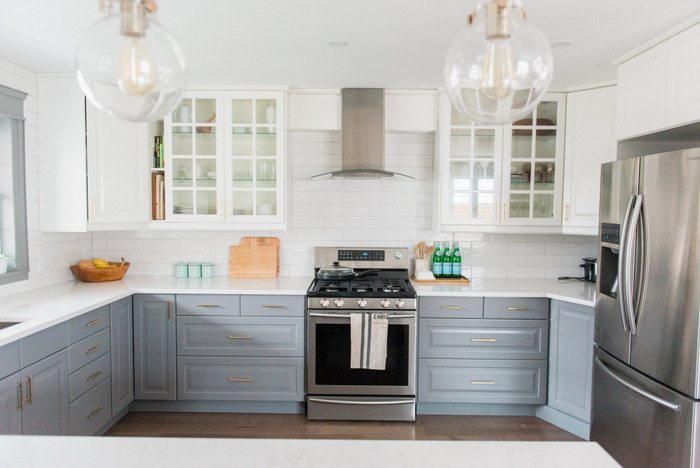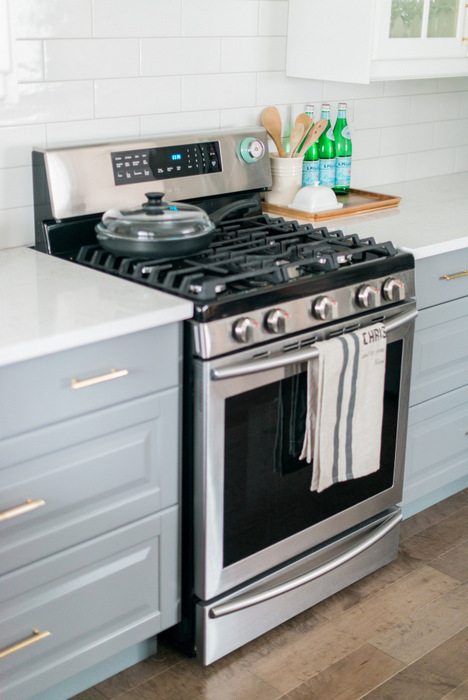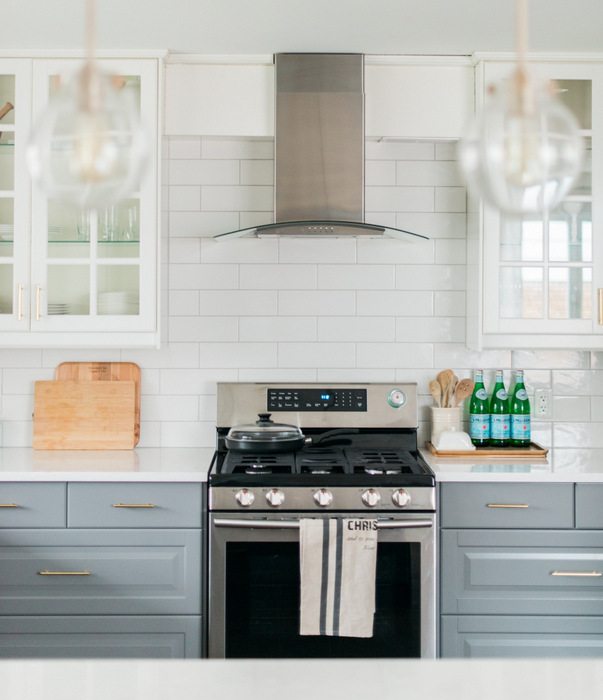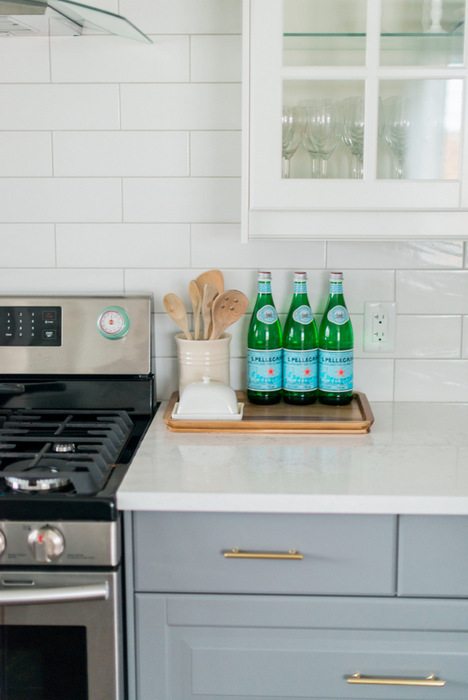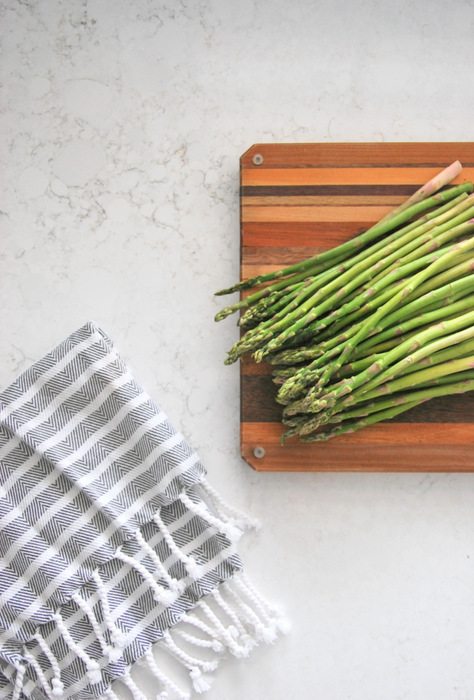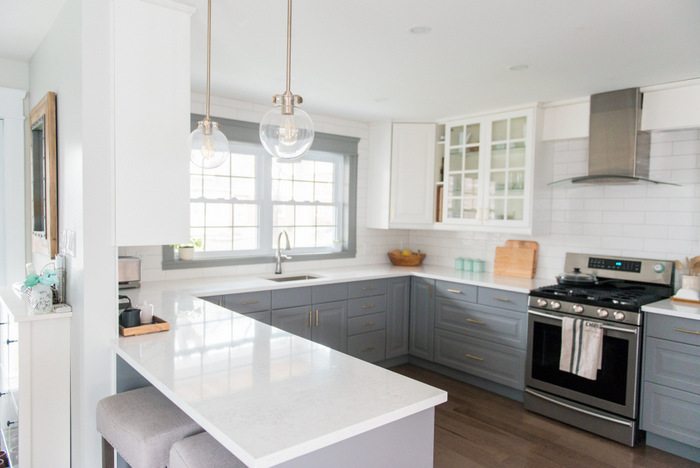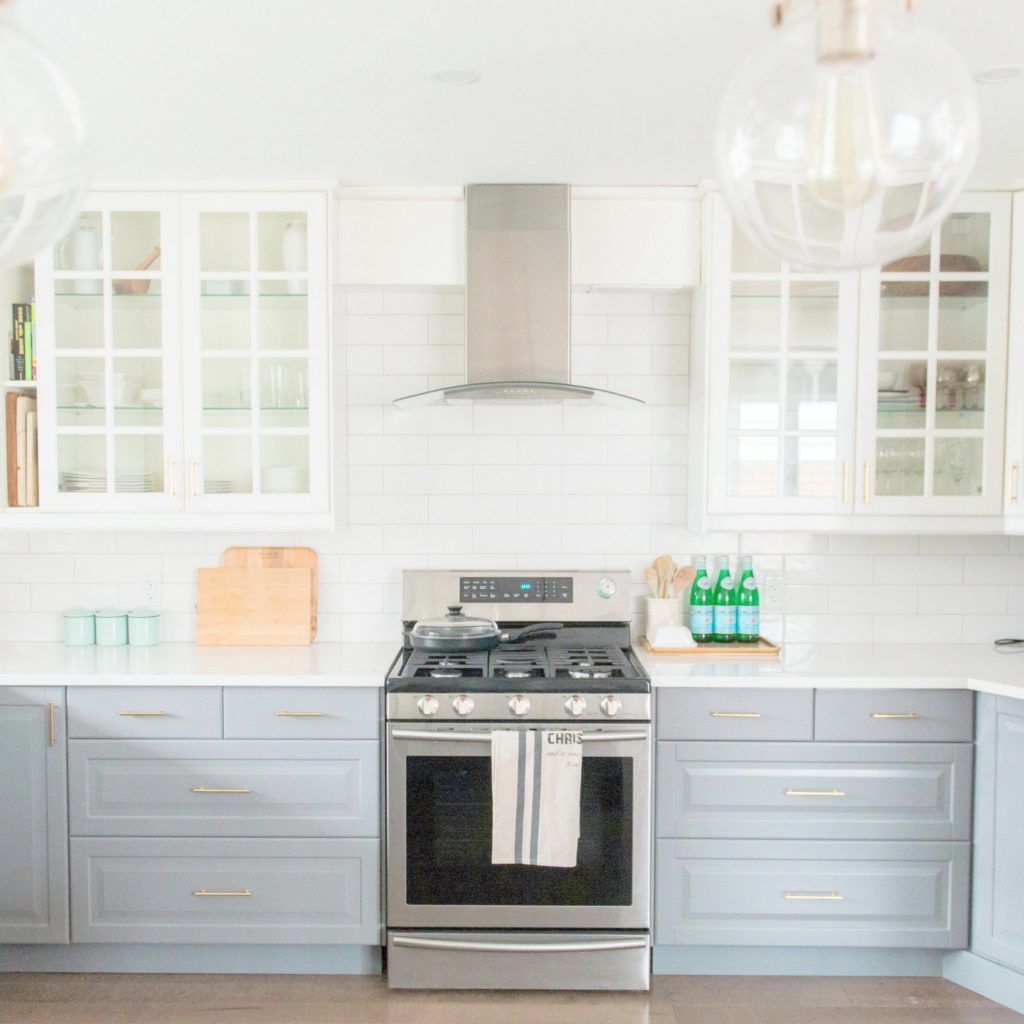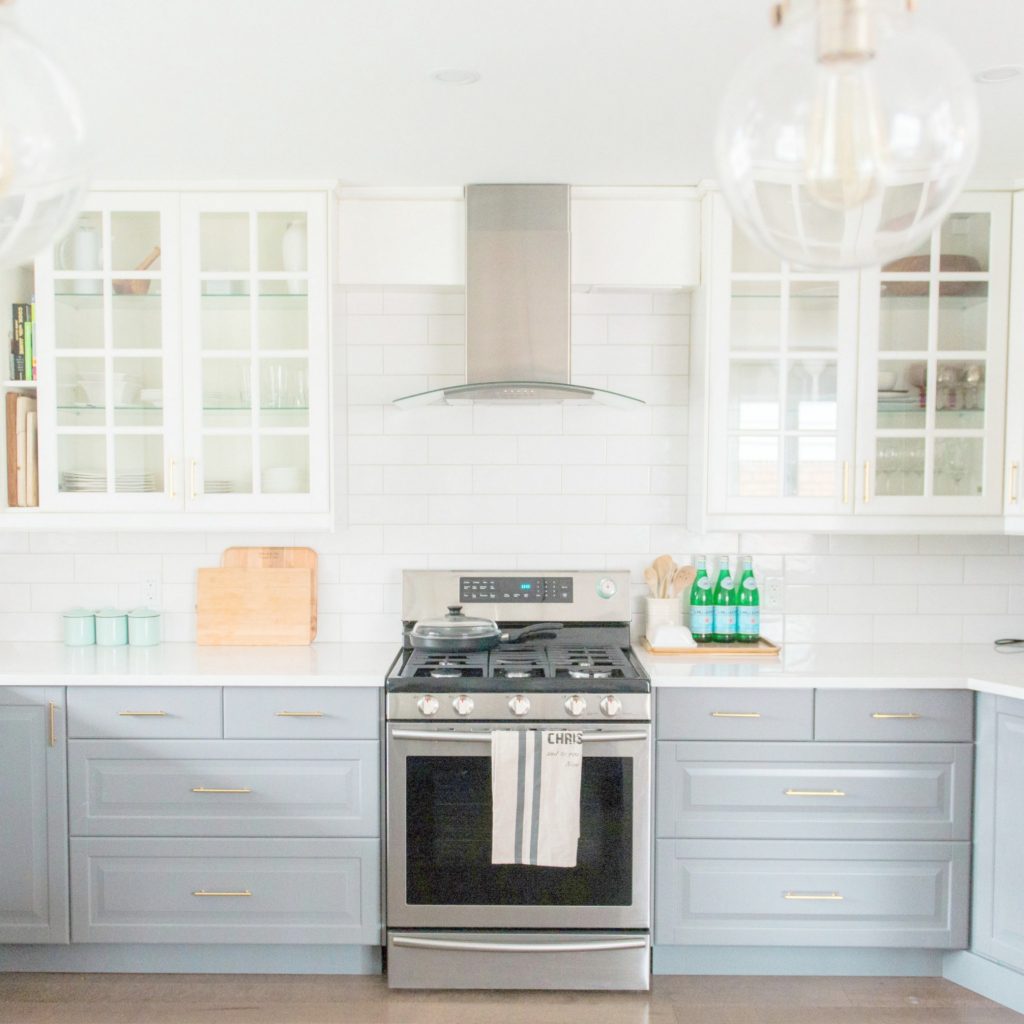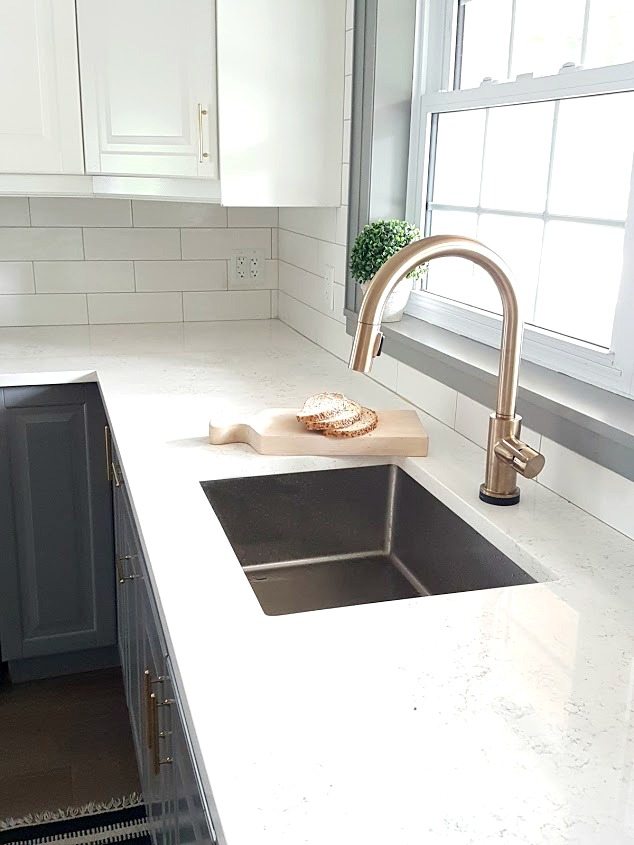 Get the Look:

The Master Bedroom:
We layered on neutrals for a calm, serene bedroom retreat.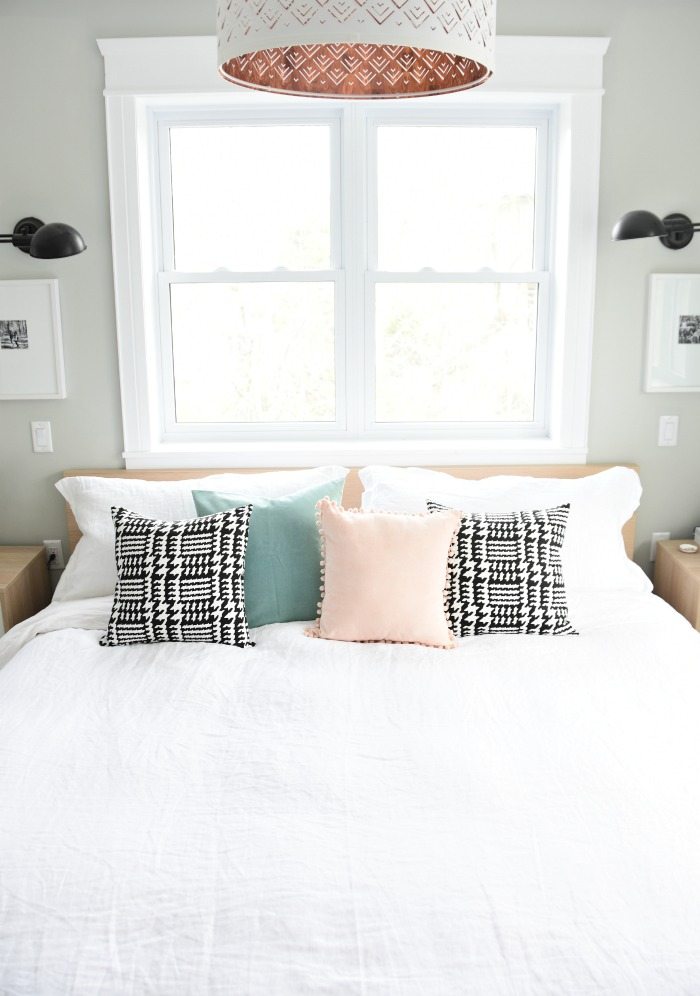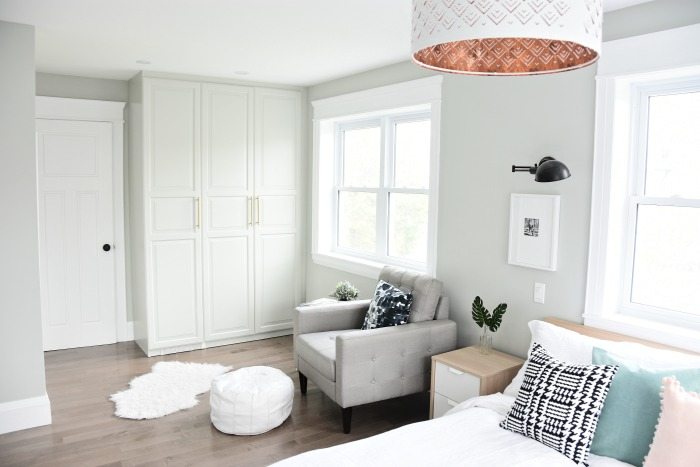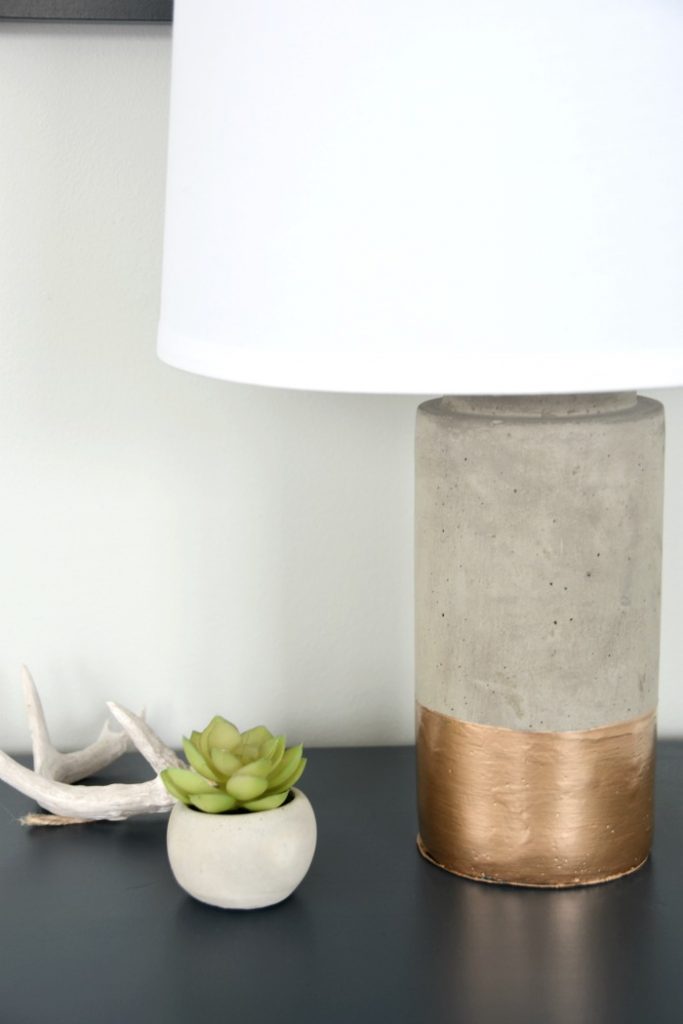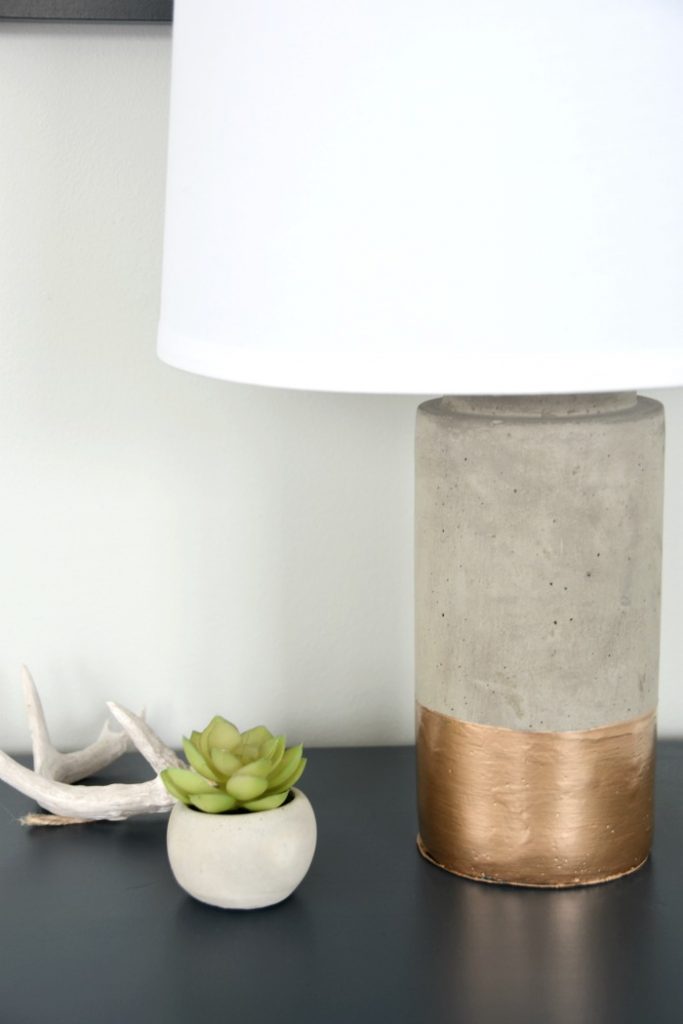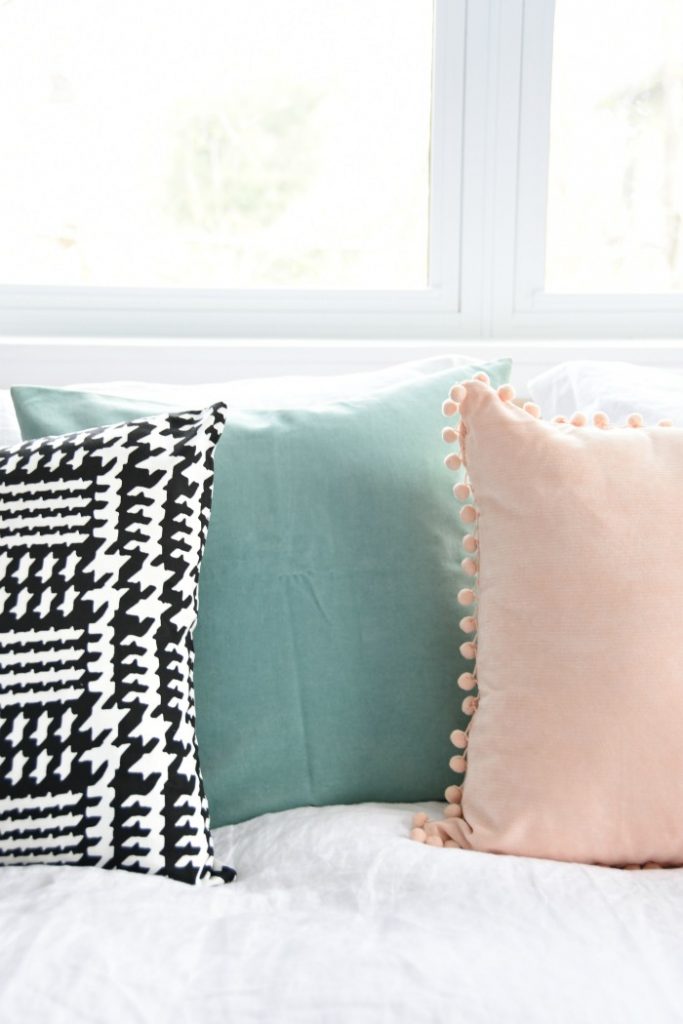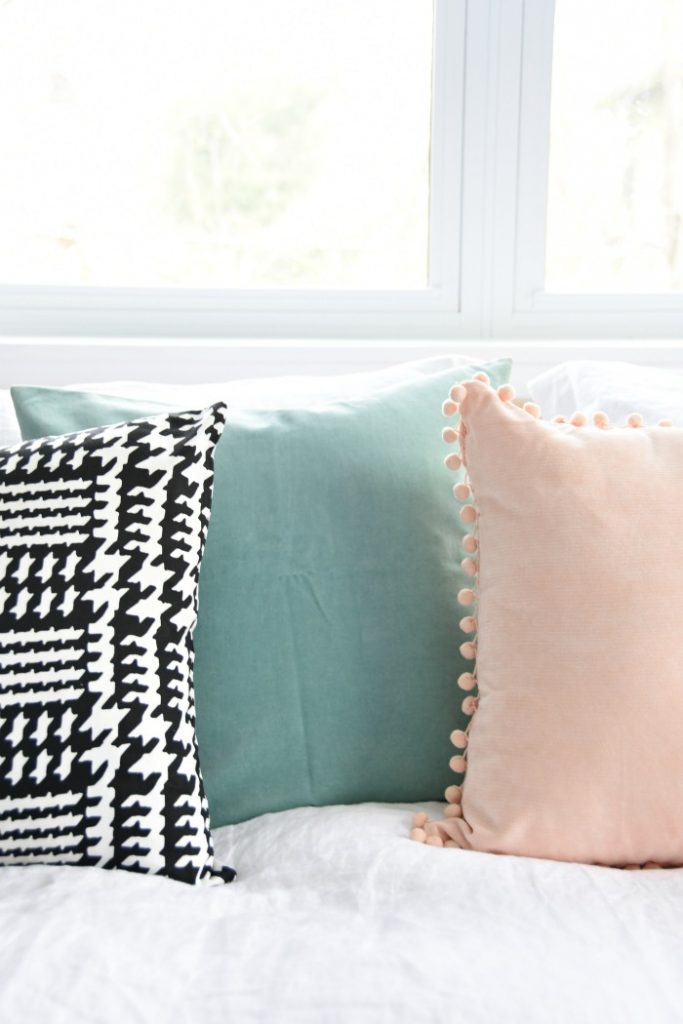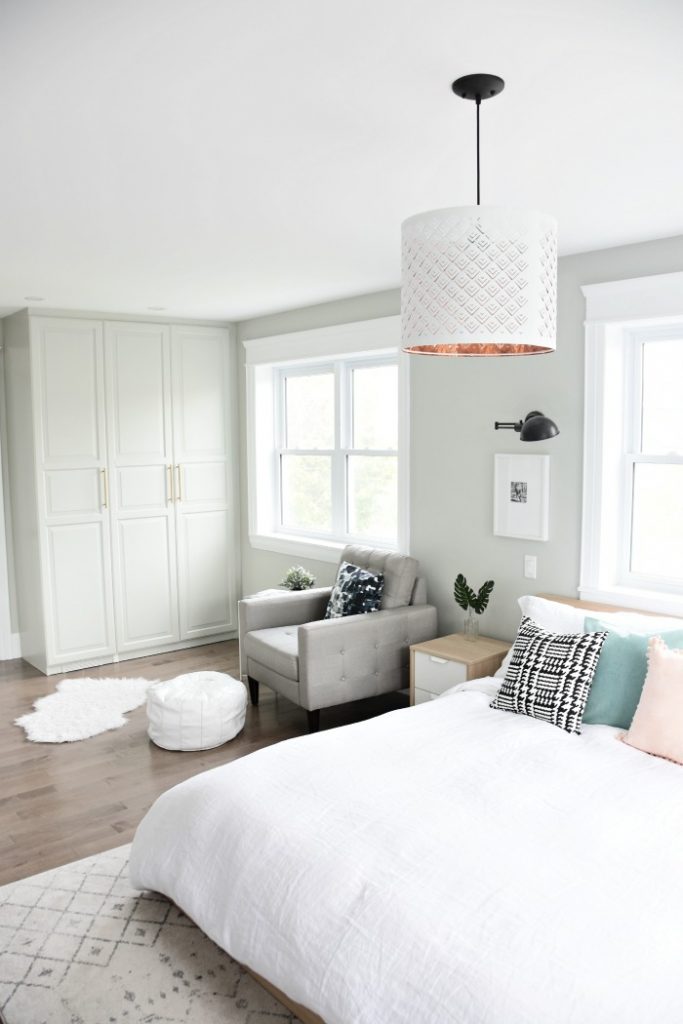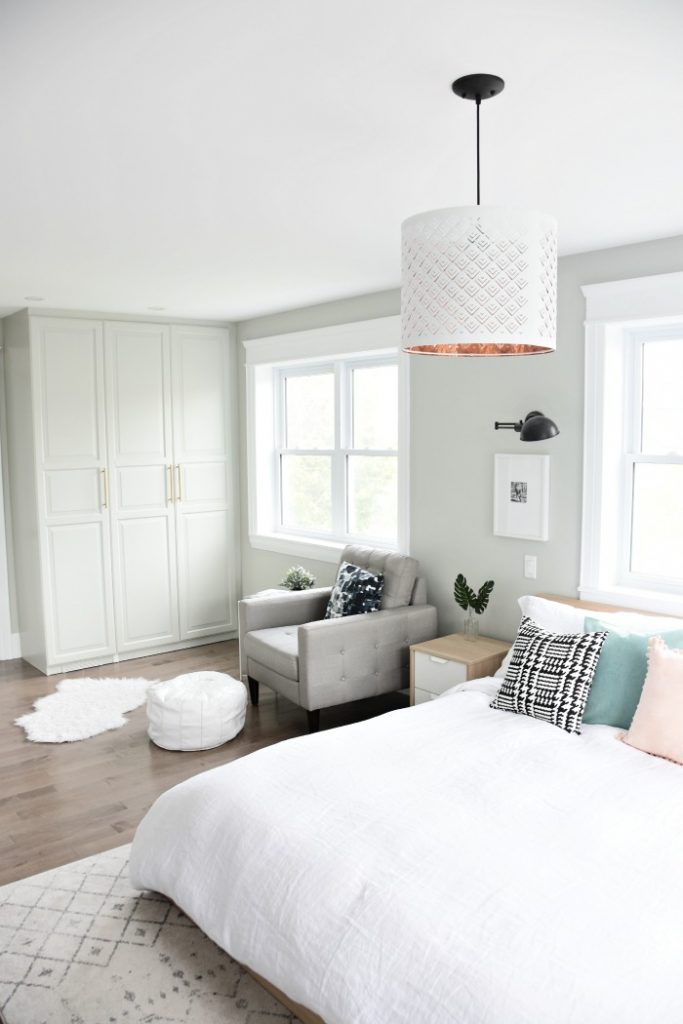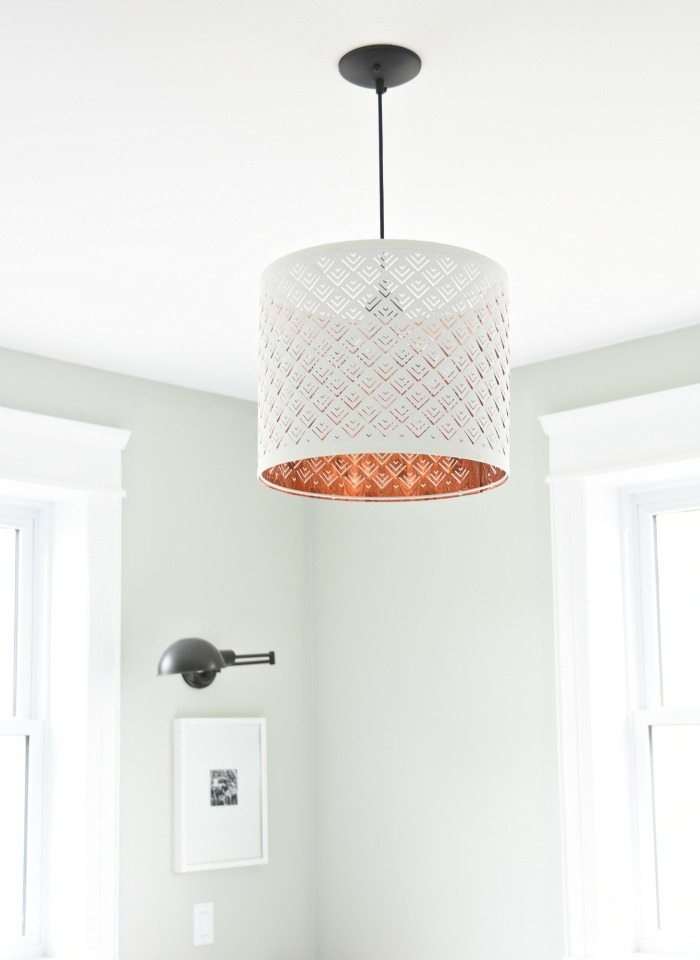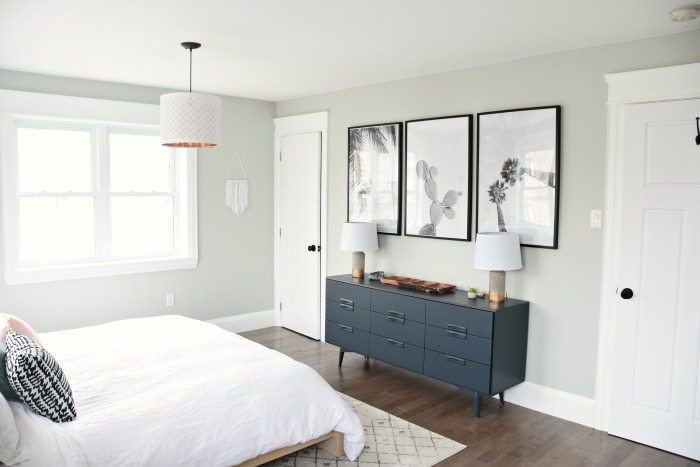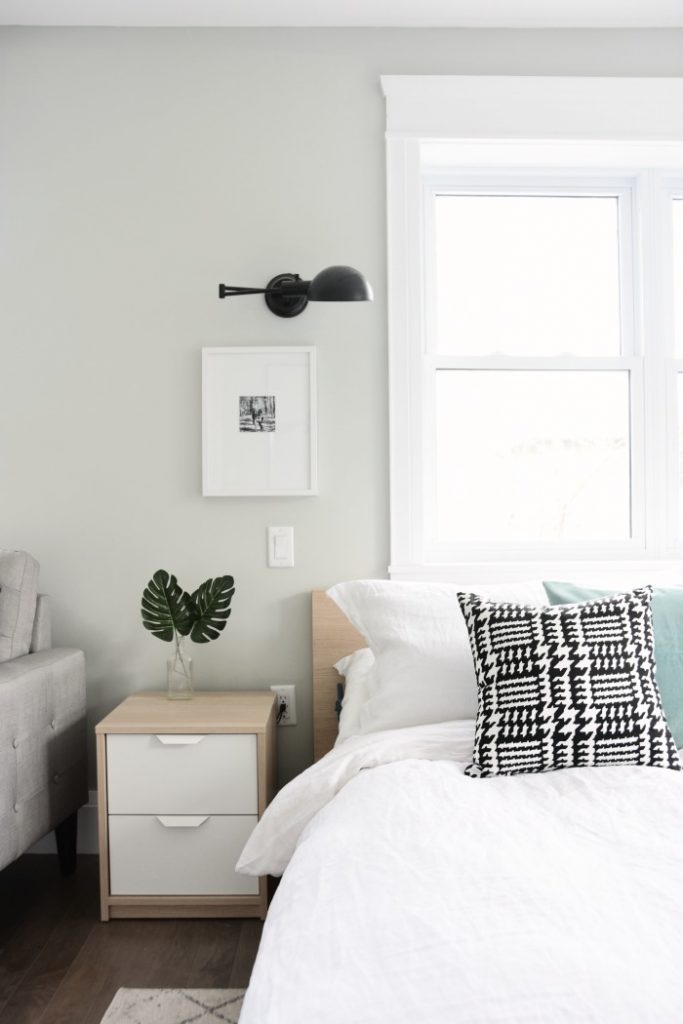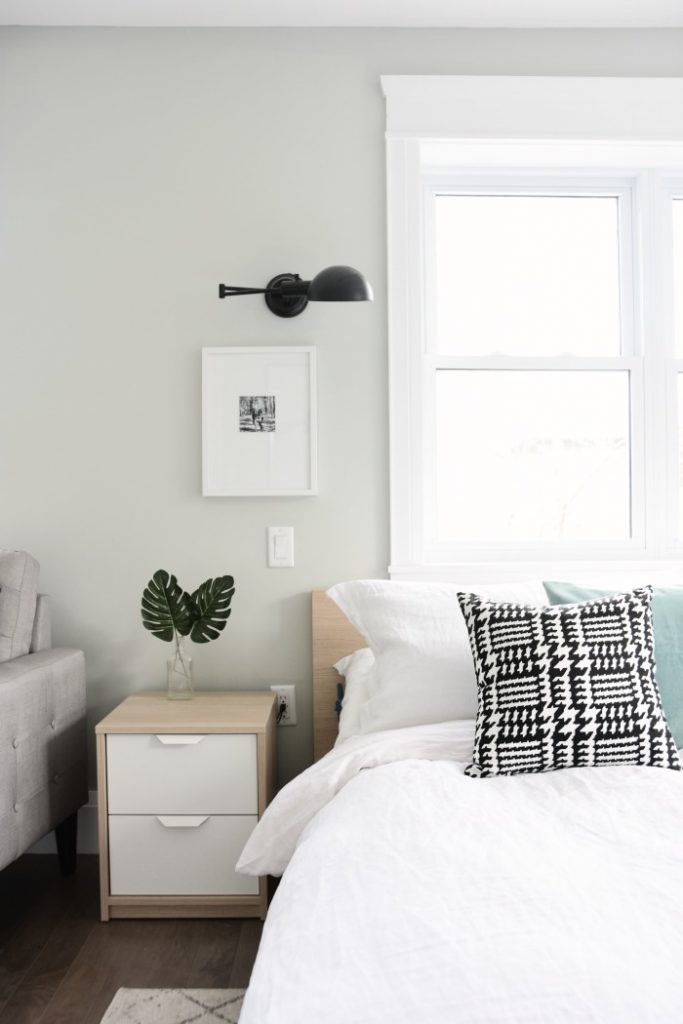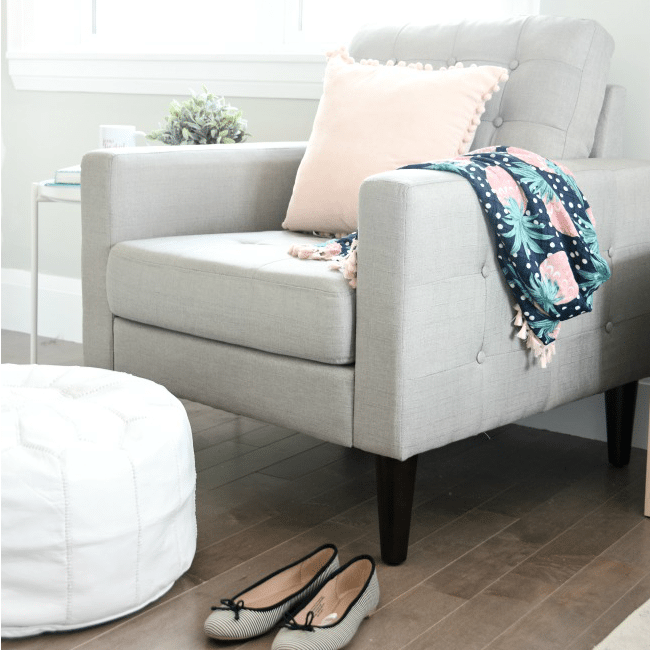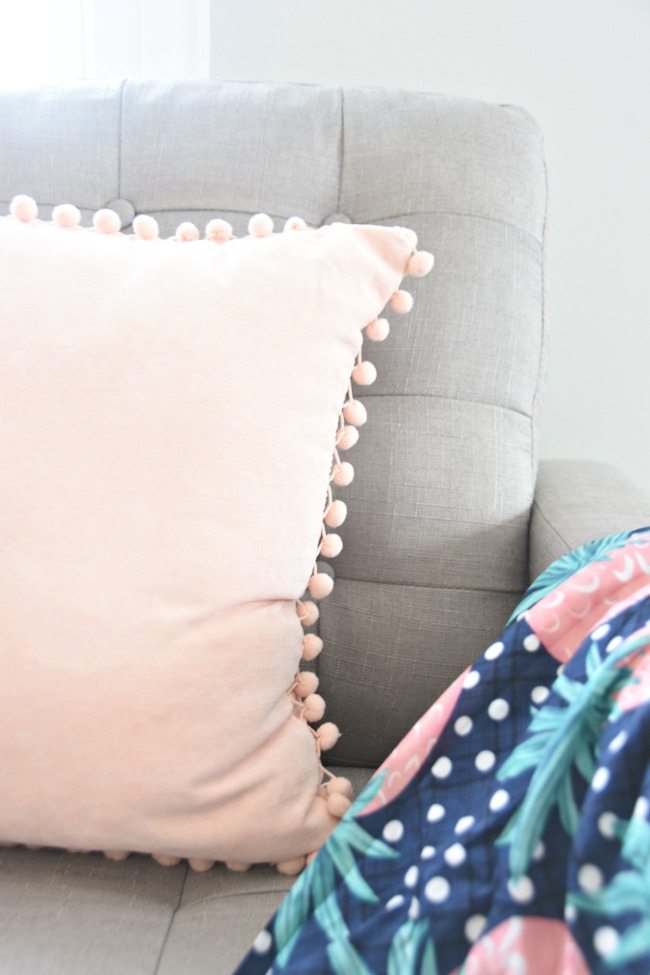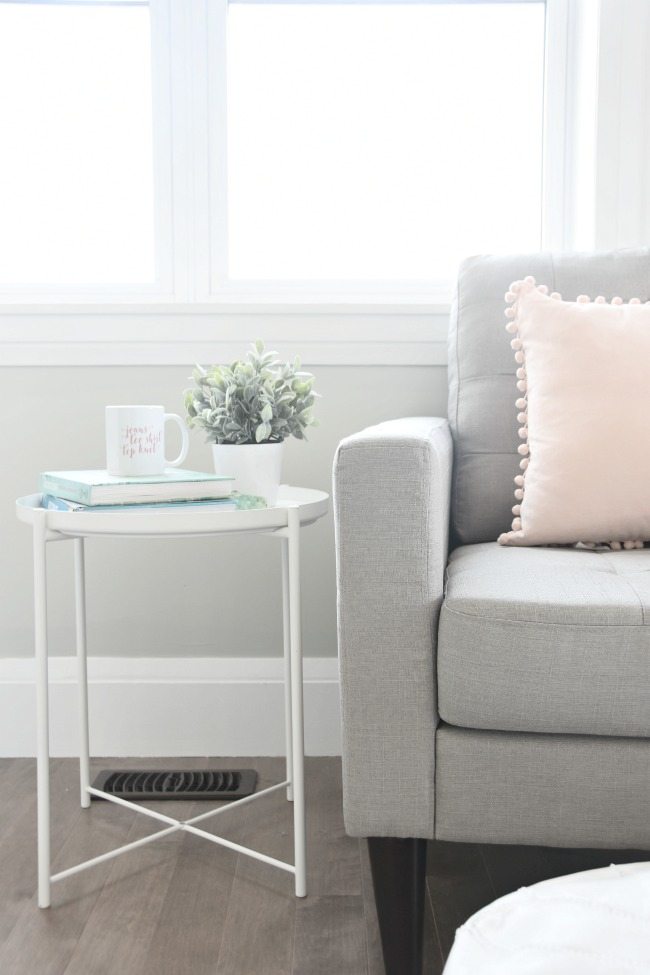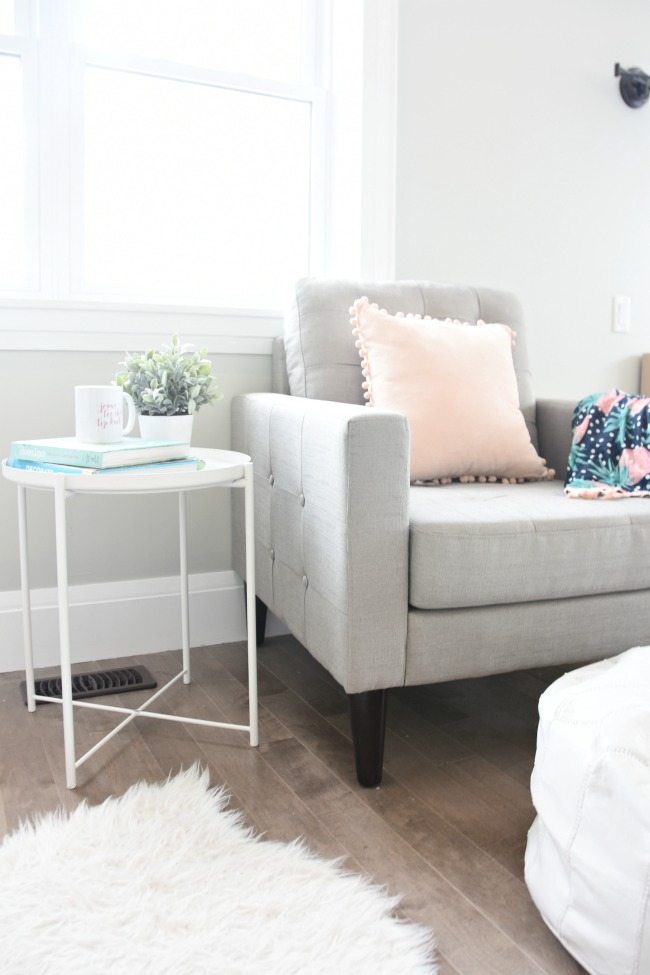 Get the Look:

Master Bathroom:
Just off our master bedroom is our master bathroom. I wanted a really spa-like, modern vibe in here, so kept the finishes to marble, wood, black and white.
It's a large space and a great lesson in high/low mix. Can you believe that those floors are faux marble? And that the tub and vanity are big box store purchases? It looks way more expensive than it really cost!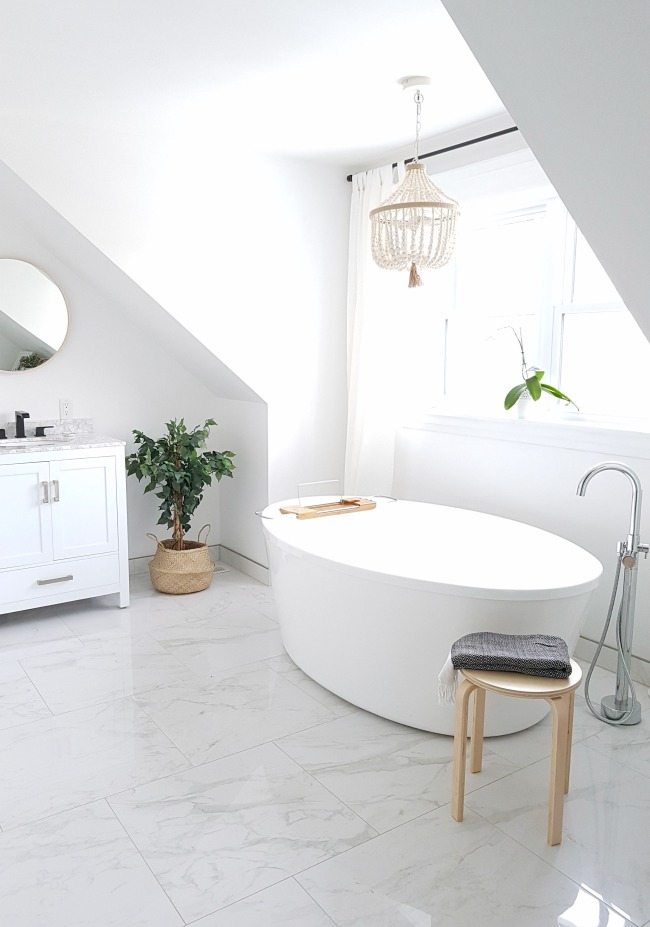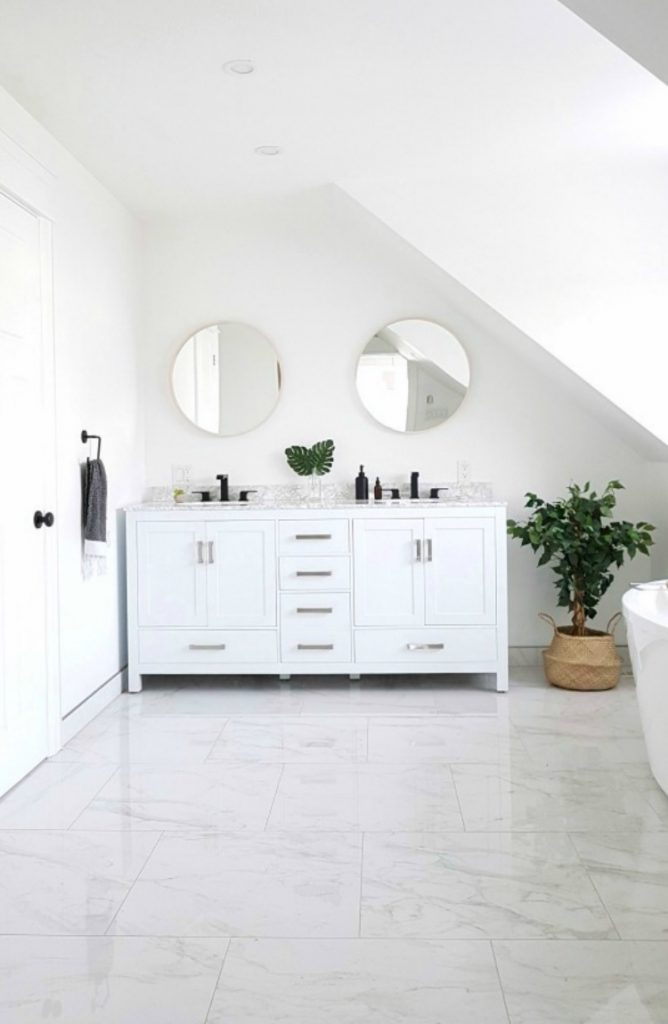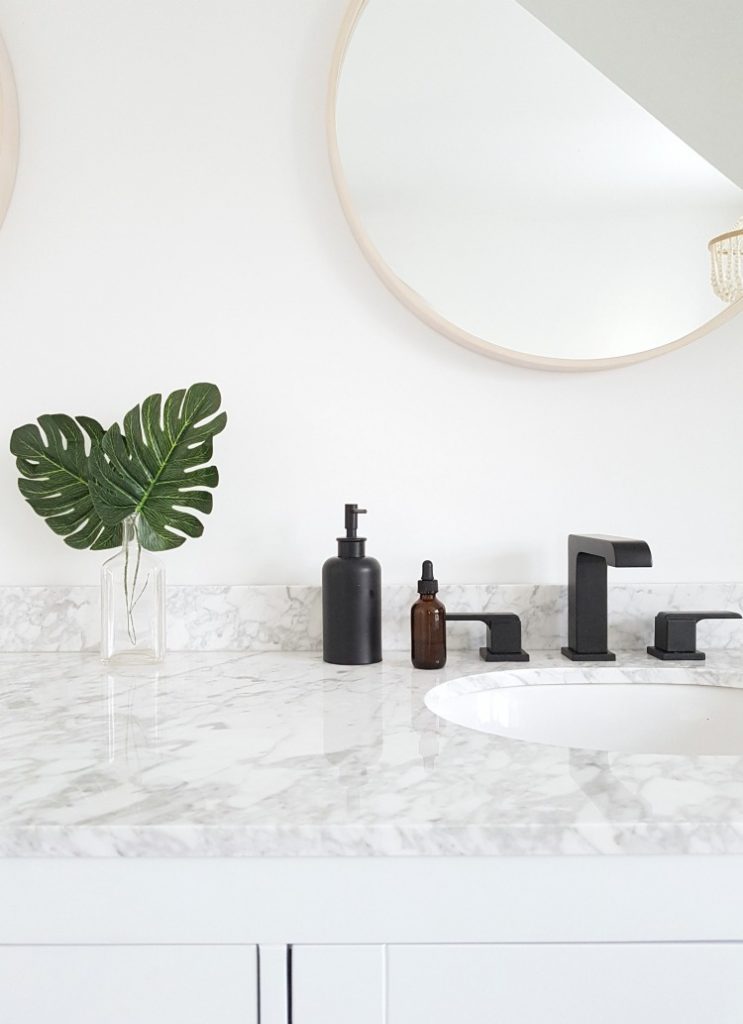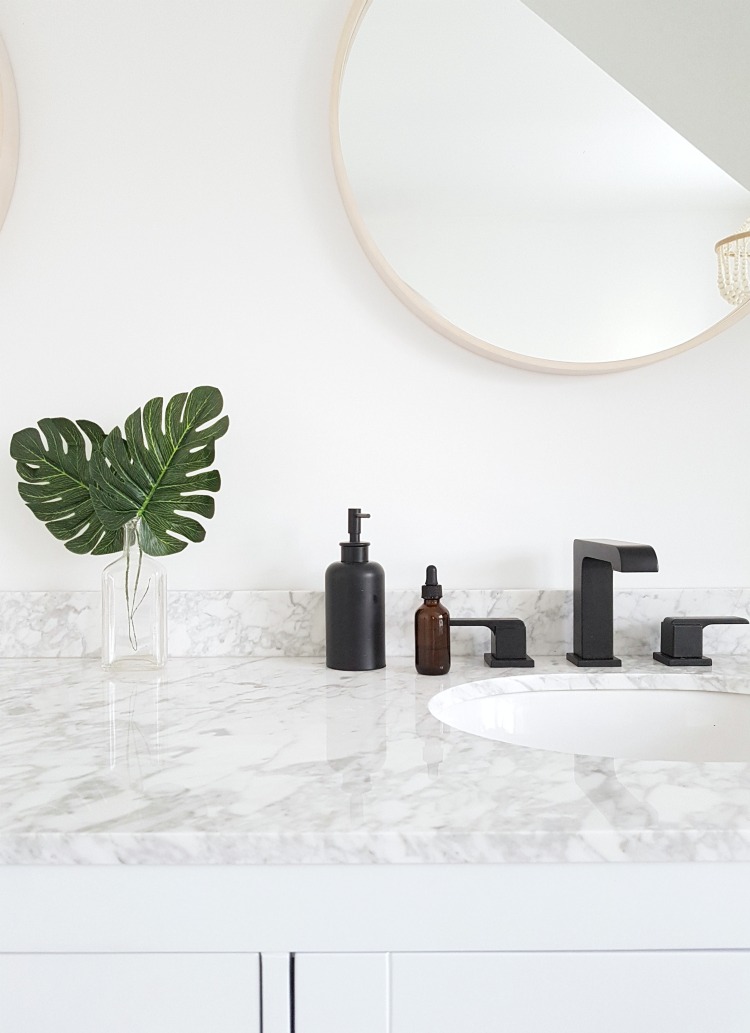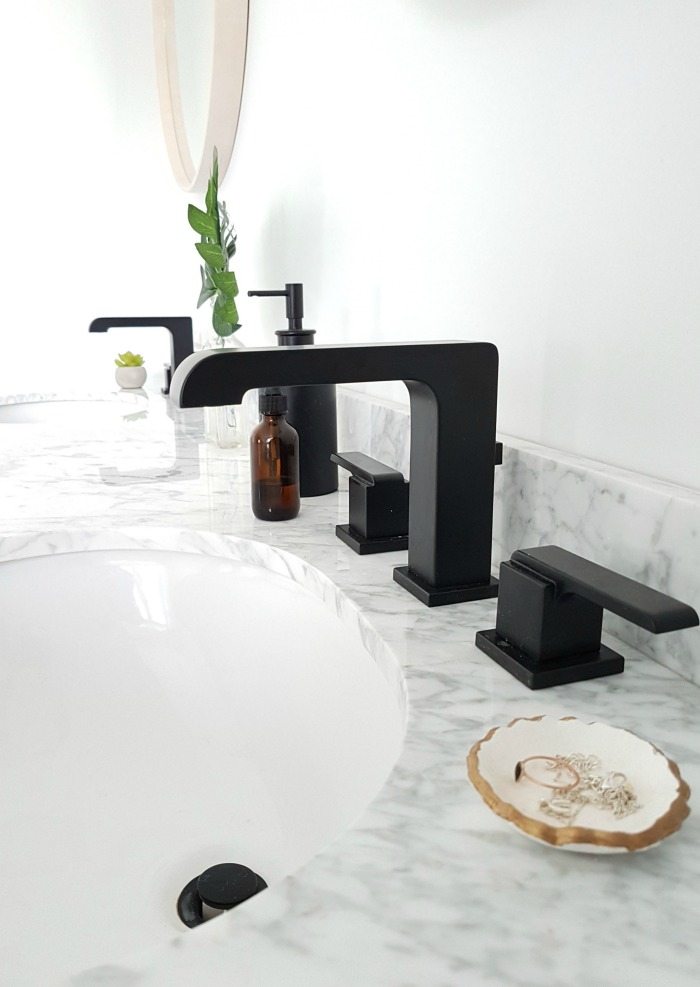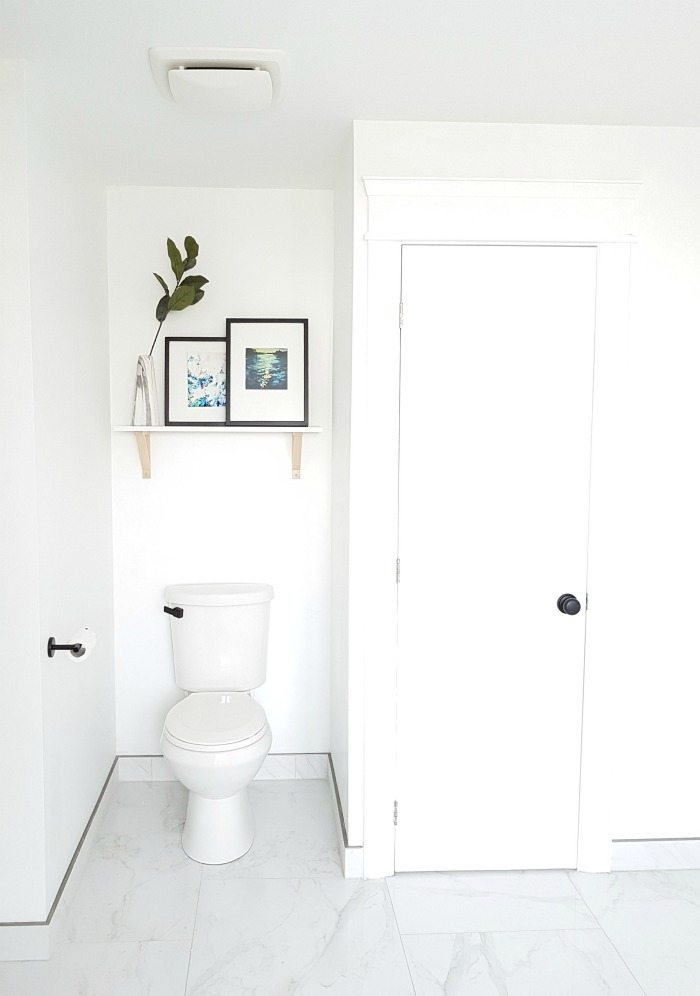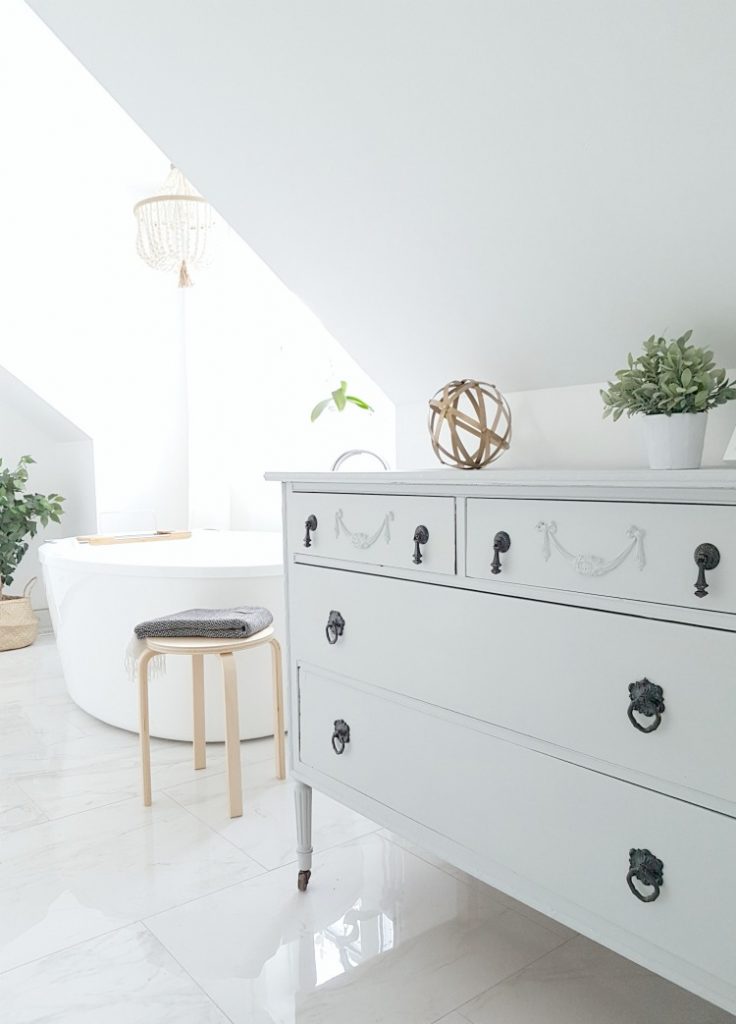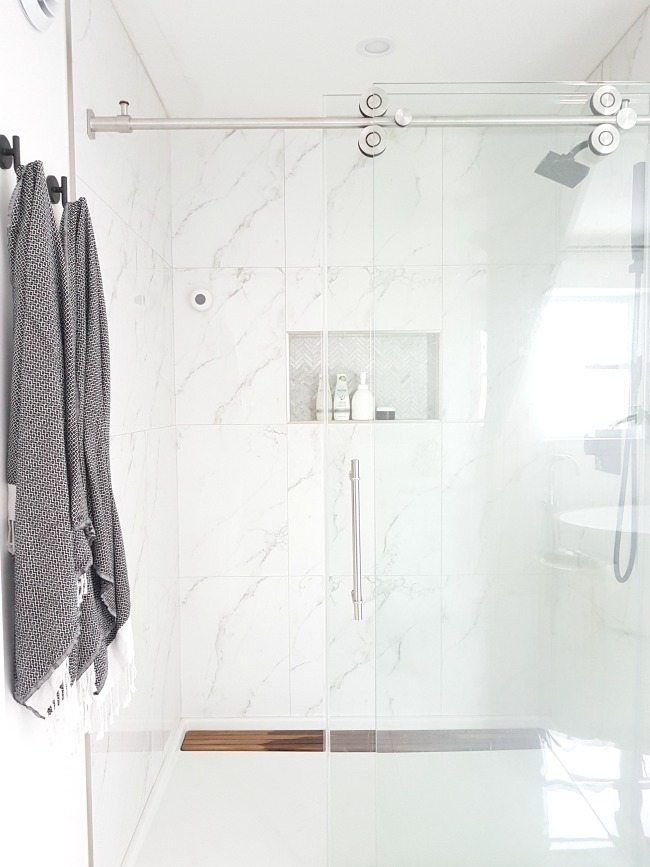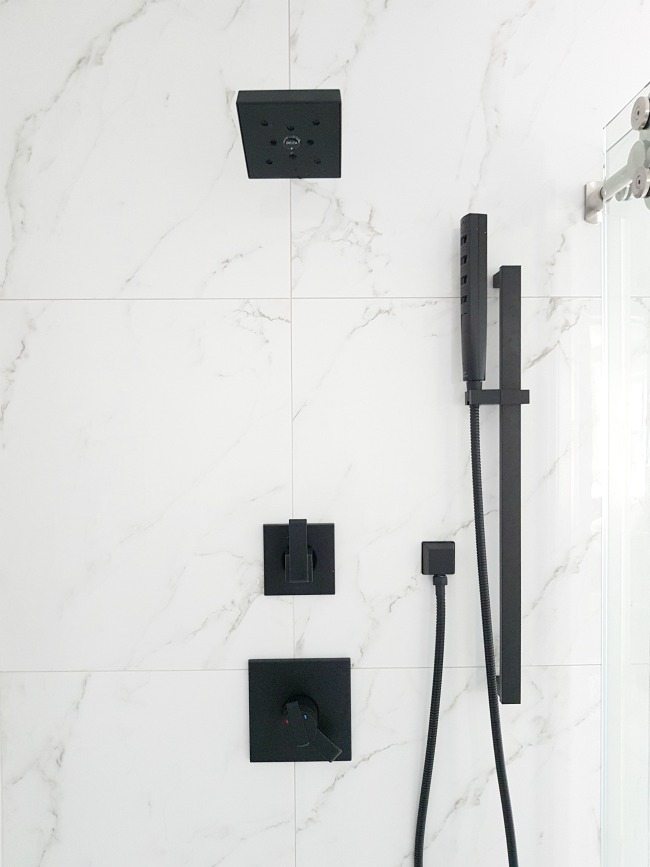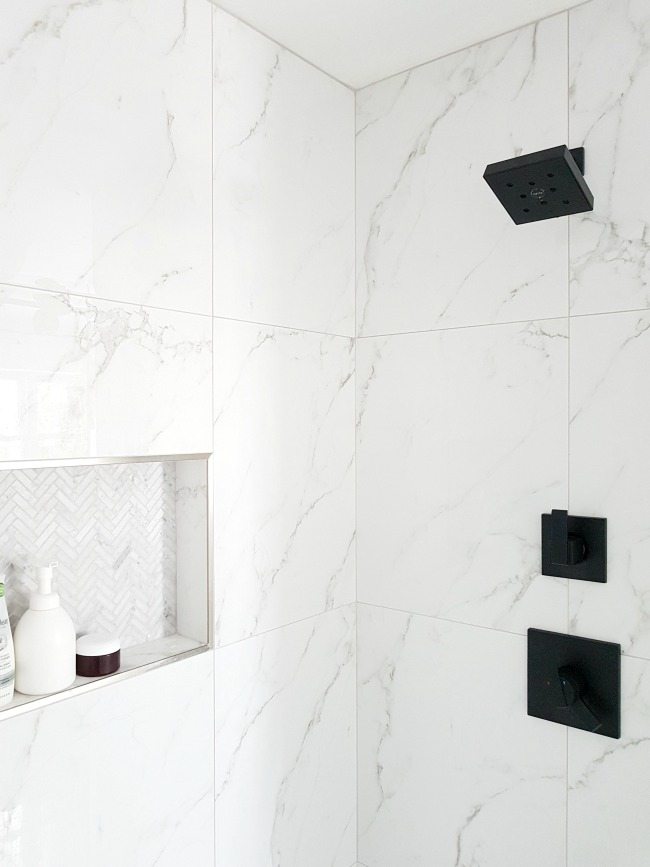 Get all the sources and info for this bathroom makeover right here.
Kids / Guest Bathroom:
We designed everything around the herringbone tiled floors in this room (our splurge!). Everything is a big box store purchase or DIY project. Simple but pretty, and perfect for the kids chaos that happens in here everyday.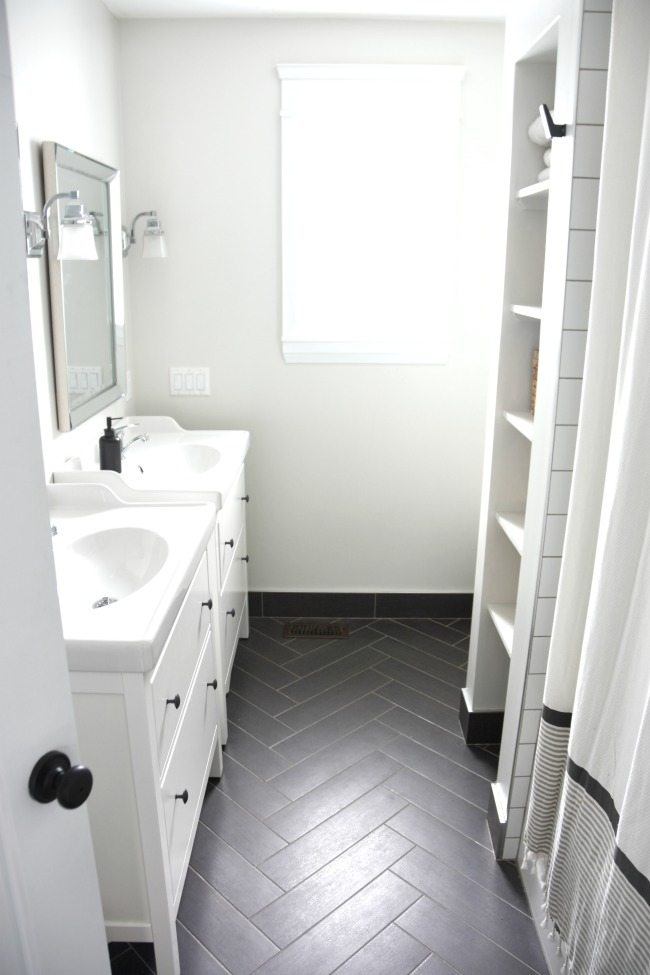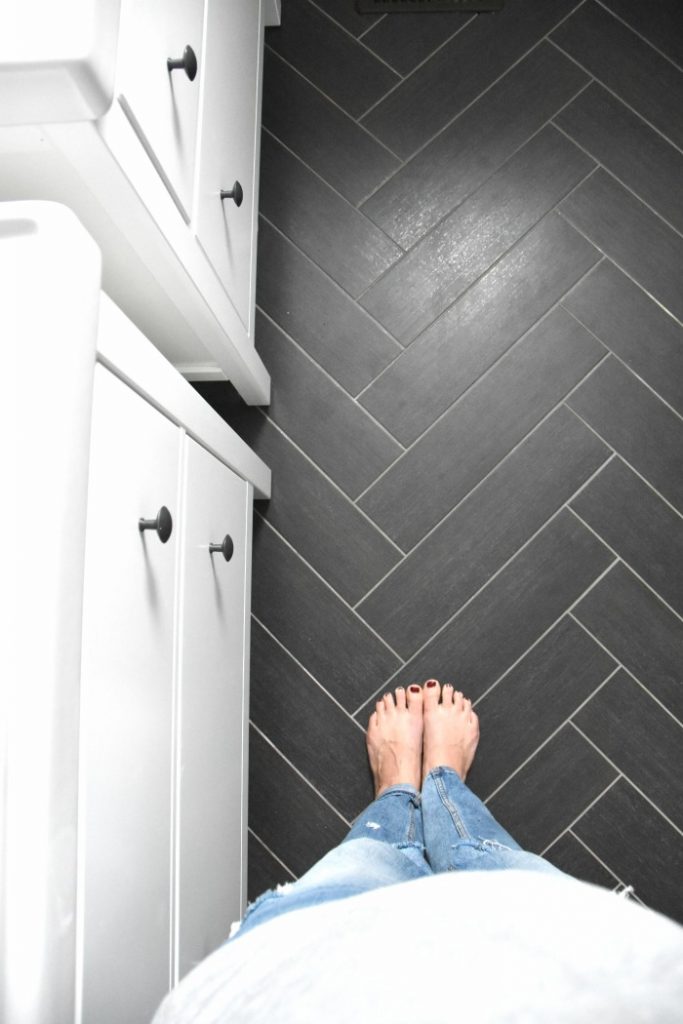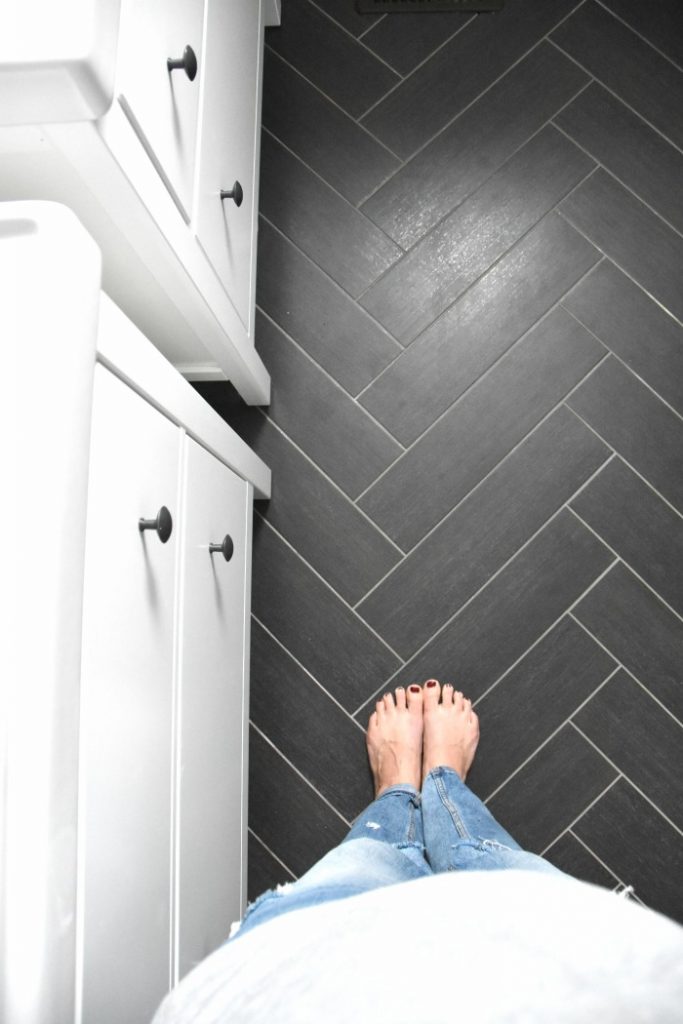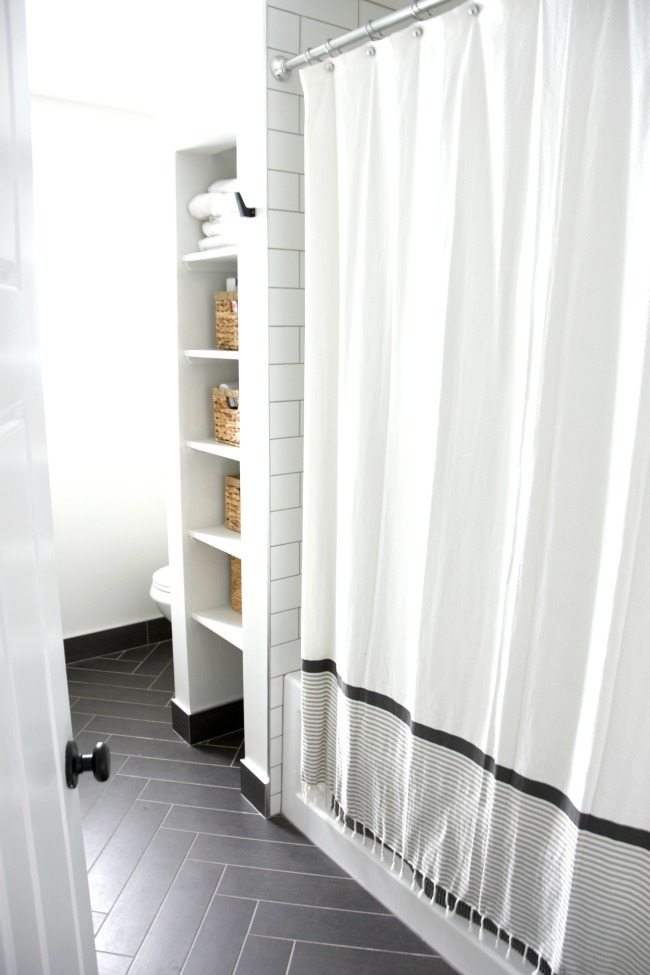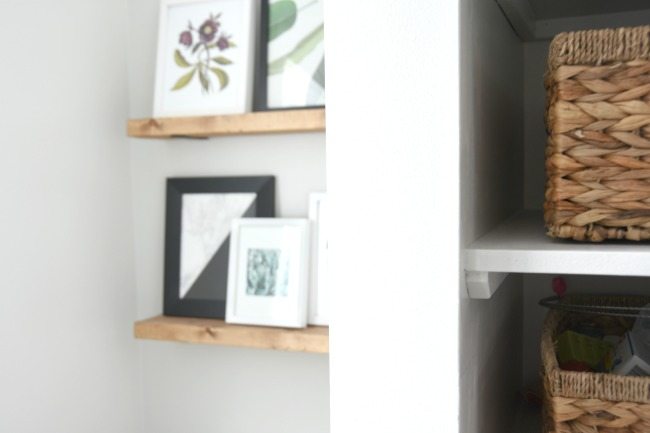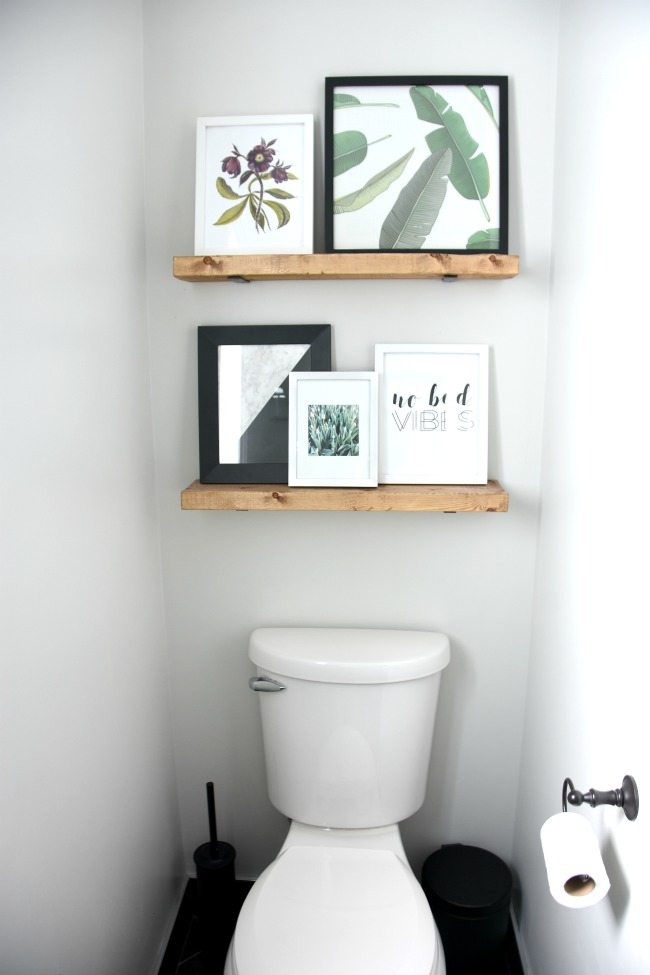 Maya's Room:
This room is all about colour, sweetness, and fun. I am so happy to have had the chance to do a mint + pink room. Don't tell my daughter, but it's kinda my own dream room ;)
–> Click here for the full 'after' post with all sources and project tutorials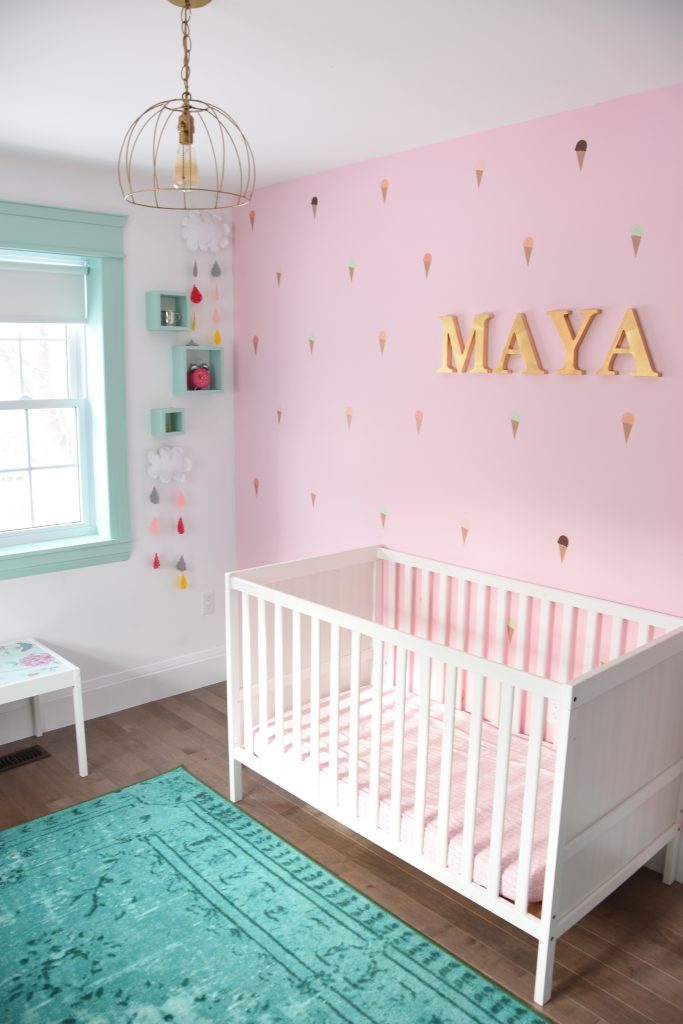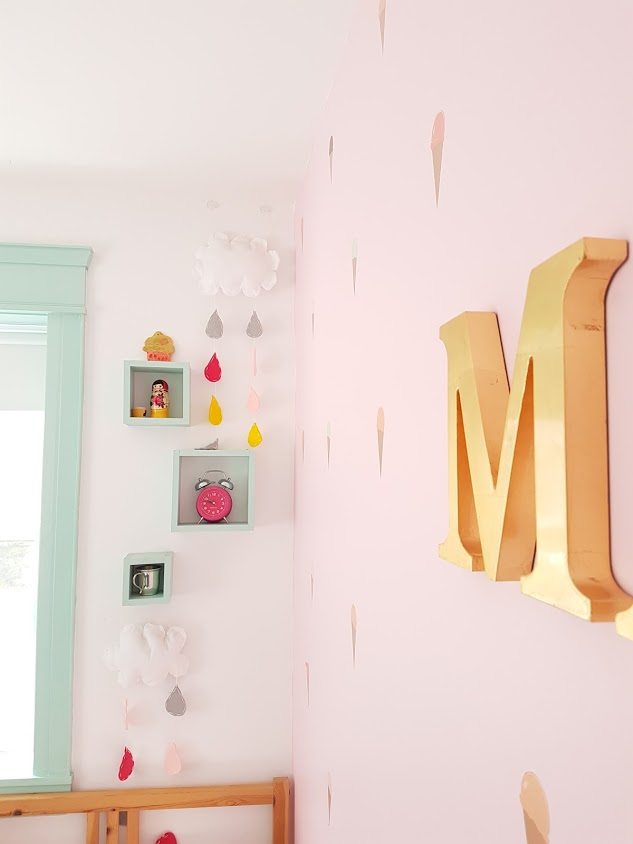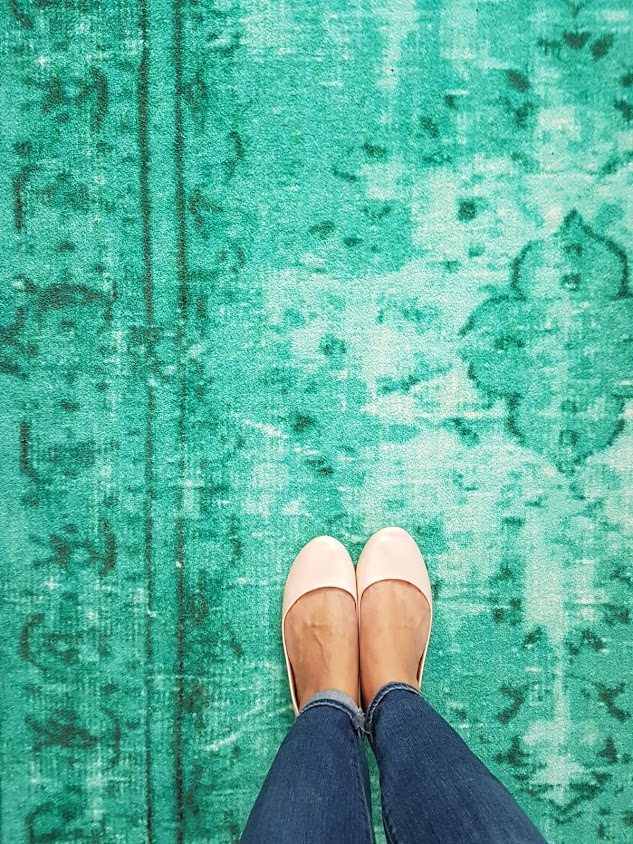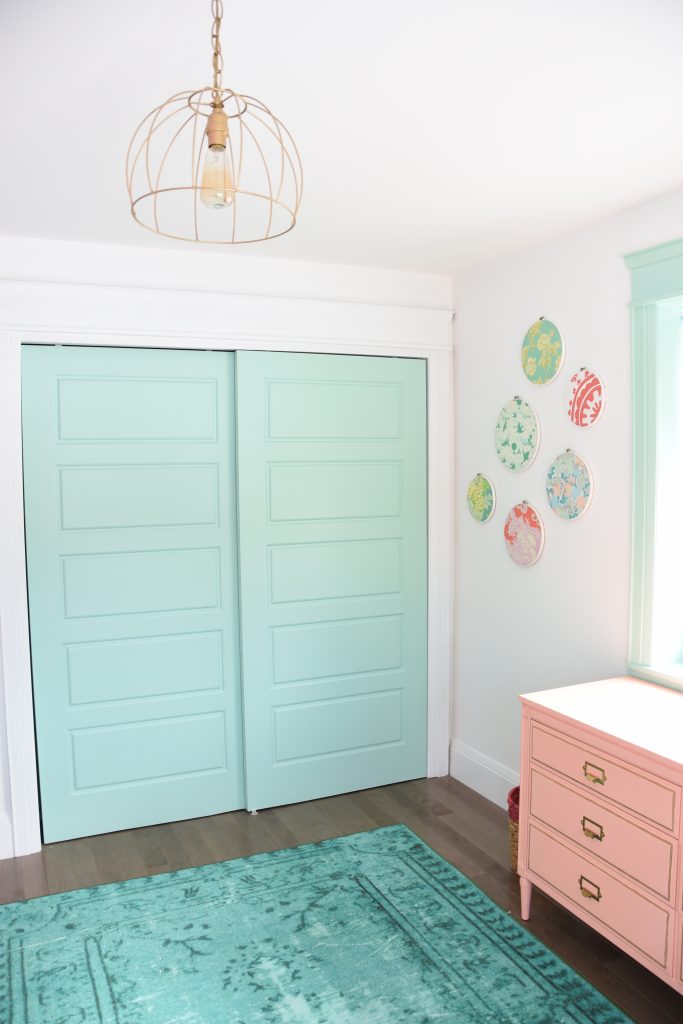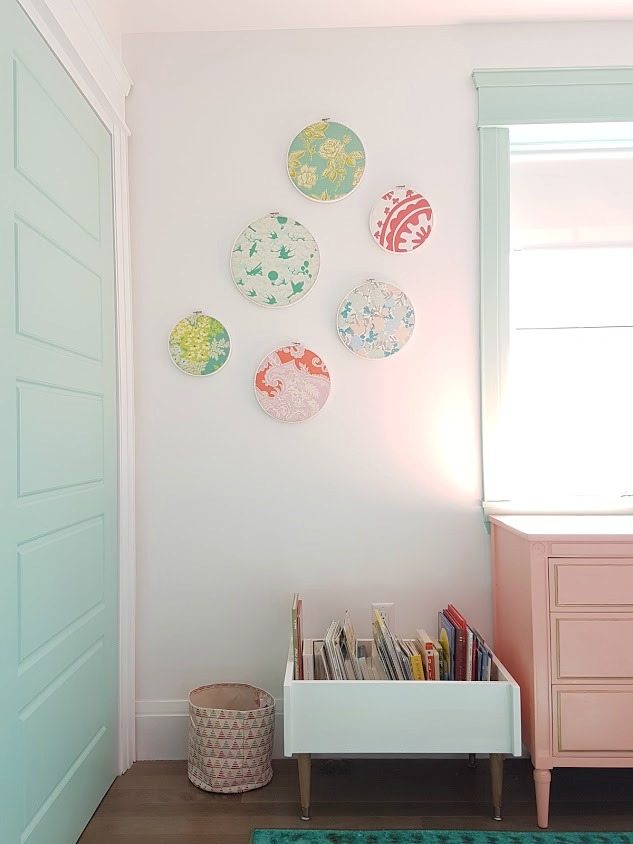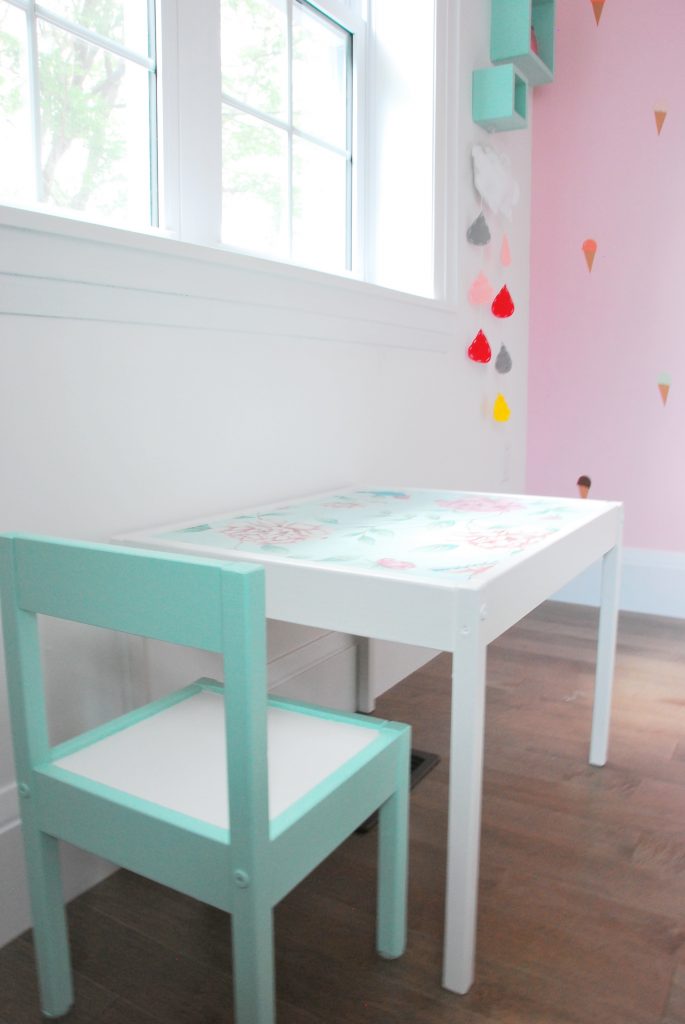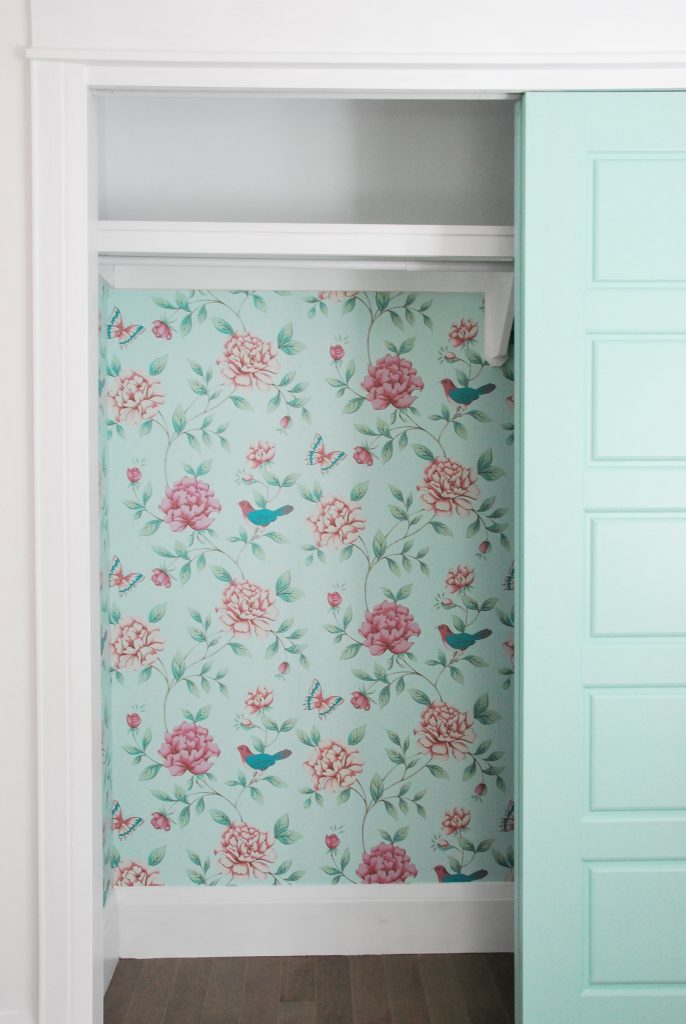 Maya's Room Sources:
Get the Look:

James's Room:
This room began with the painted mountain mural and evolved from there. A little scandinavian style, mixed with fun DIYs and a teeny bit of kelly green. Perfect for our growing boy!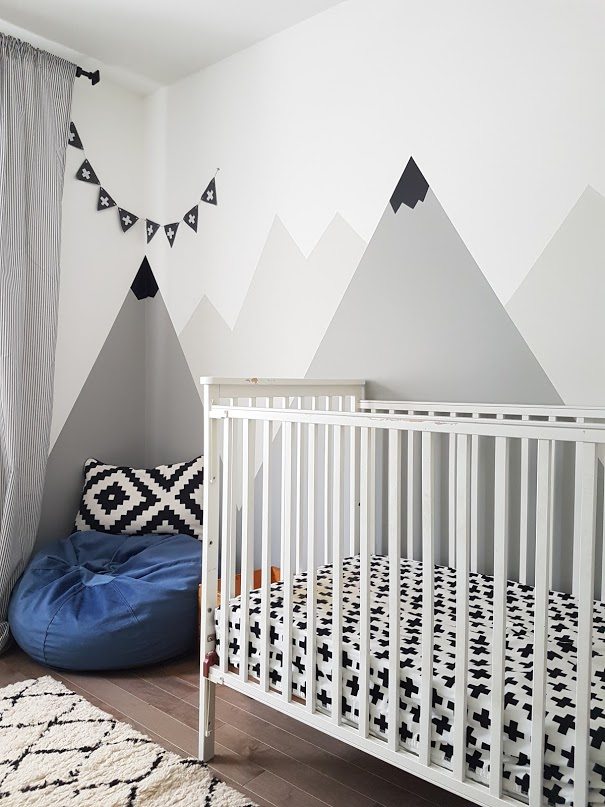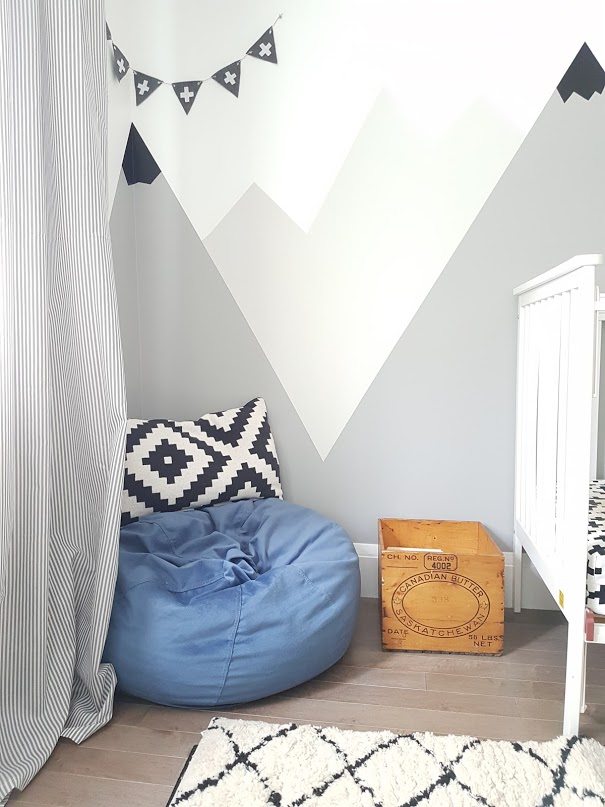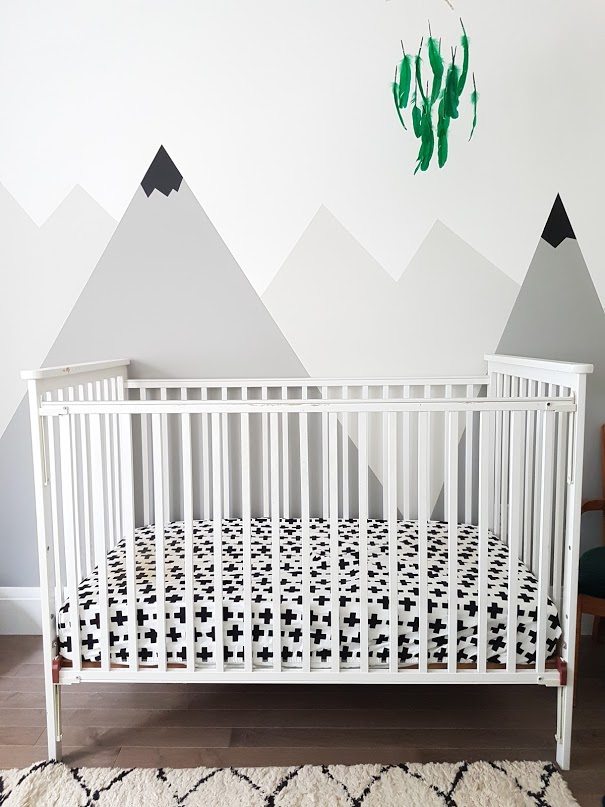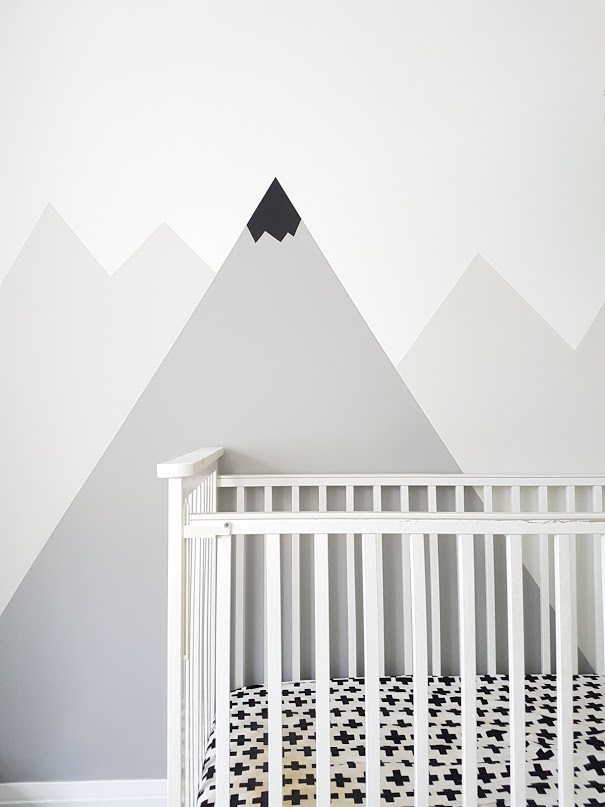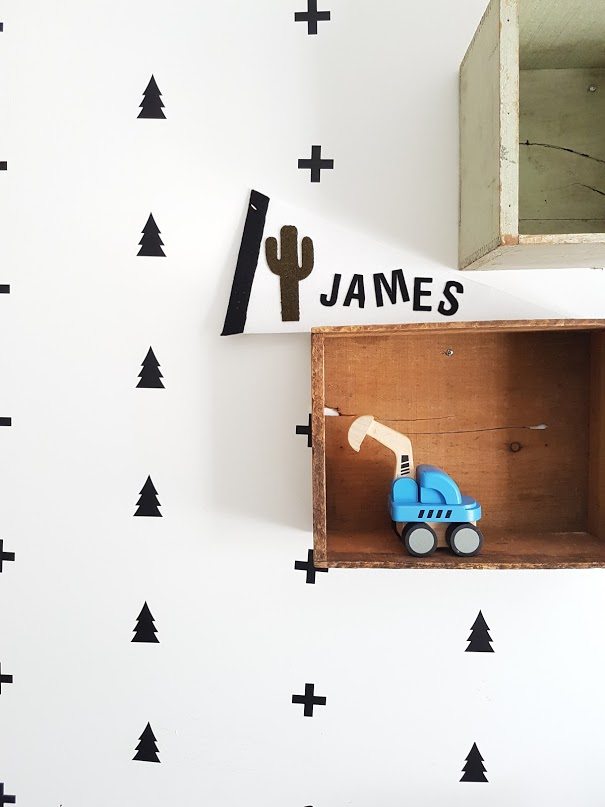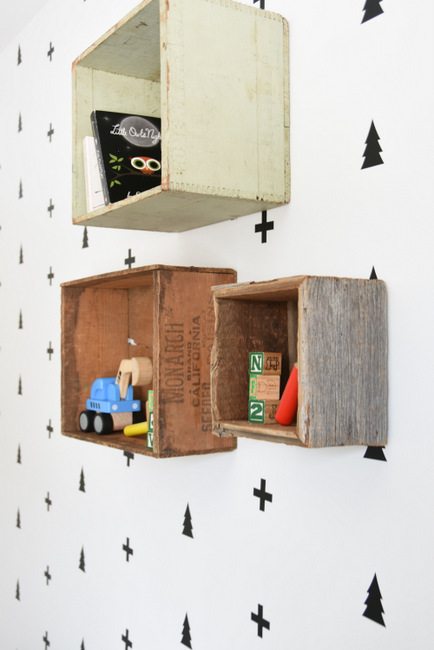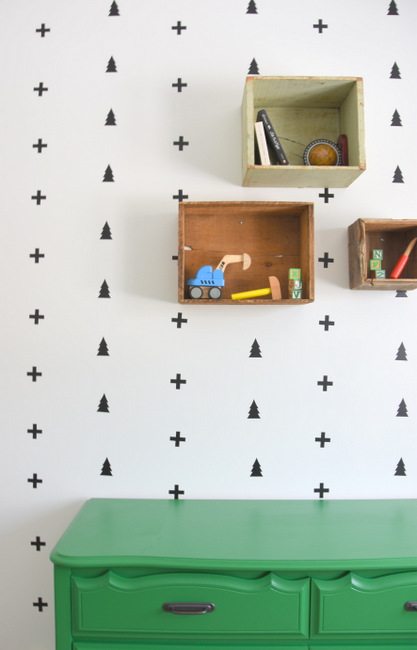 That's it for now…
But don't worry – we have so many more spaces to come!
A loft studio, a family room, an office, back deck, master bathroom, and more. Stay tuned!