We call Ottawa, Canada home. Back in 2009 when my husband and I found our perfect first home – a sweet little fixer upper bungalow – I started writing this blog about transforming our house into a place we loved on a budget. We lived in it for 5 years, fixing it up and DIY'ing as we went.
It was kind of like my testing ground for figuring out my style, trying out projects, and seeing what I did and didn't like. You can check out what the bungalow looked like here and all the projects we tackled along the way (full disclosure: some are a majorly cringe-worthy and give me a "what was I thinking?!" moment now!!).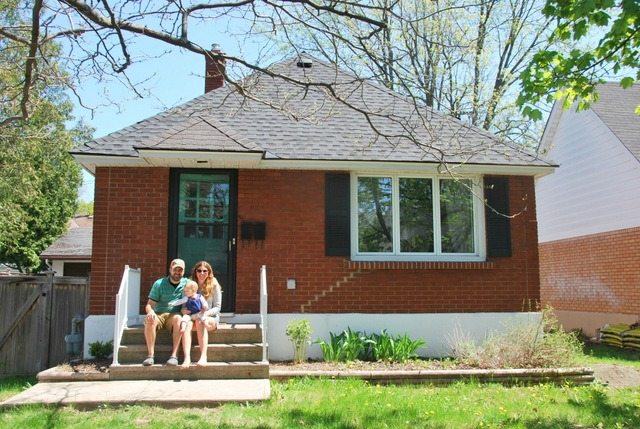 Once our daughter came along in 2013, we quickly ran out of space in that 2-bedroom, 1-bathroom bungalow. Instead of buying something bigger, we wanted to stay where we were and build up. Plus, then we would get to be a part of the build process, make all of the decisions ourselves, and beef up our DIY skills. Were we a little crazy? Yep. Definitely.
So in late 2014, we undertook a massive renovation to transform that small bungalow into a three story (!!) family home.

We ripped the roof off that bungalow, added an attached garage, second floor with 4 bedrooms and 2 bathrooms, opened up the main floor, and added a third story loft space.
Although we moved back in to the house in January 2015, we are still chipping away at the rooms bit by bit and finishing them all ourselves…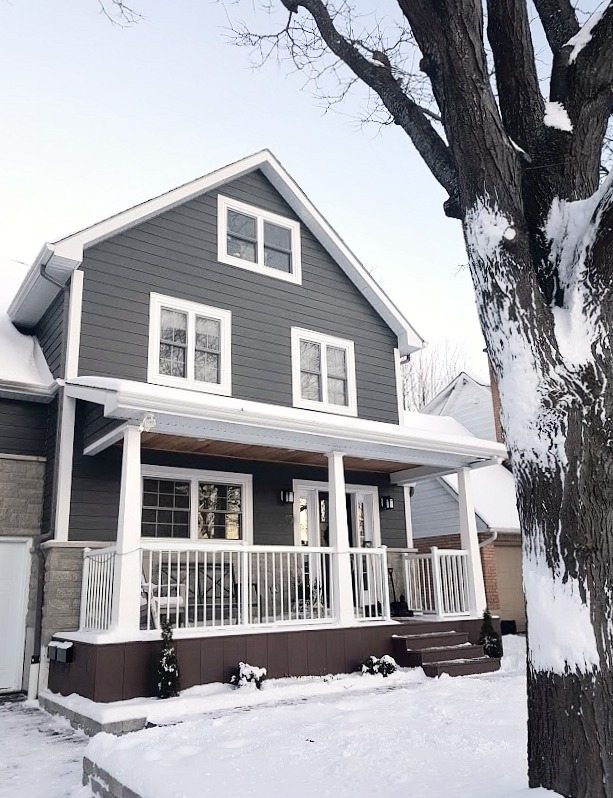 TOUR BY ROOM:
That's it for now…
But don't worry – we have so many more spaces to come!
A loft studio, a family room, back deck, and more. Stay tuned!