In the kitchen we went for a timeless, bright and fresh look that packed in a lot of storage.
The kitchen features two-tone gray and white IKEA cabinetry, marble-lookalike quartz countertops, stainless steel appliances, gold hardware, and layered lighting.
We kept this room majorly on budget, but that didn't cramp our style!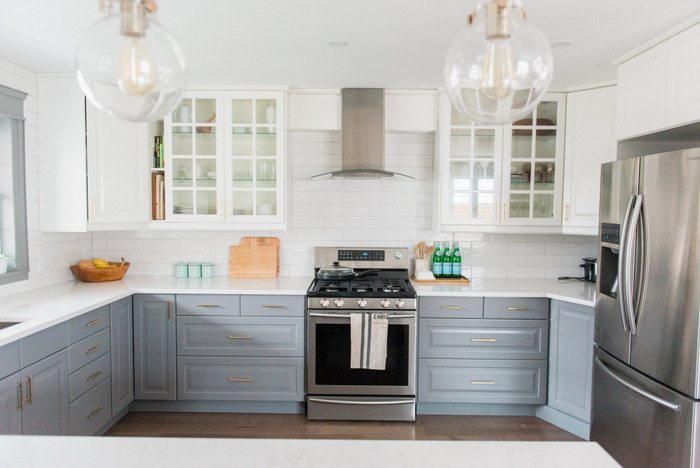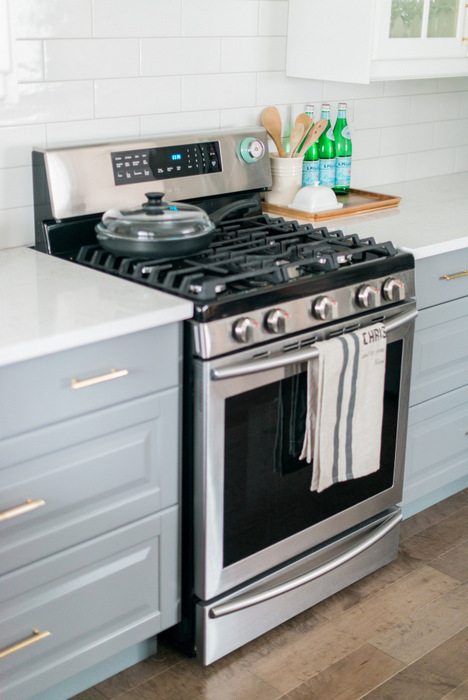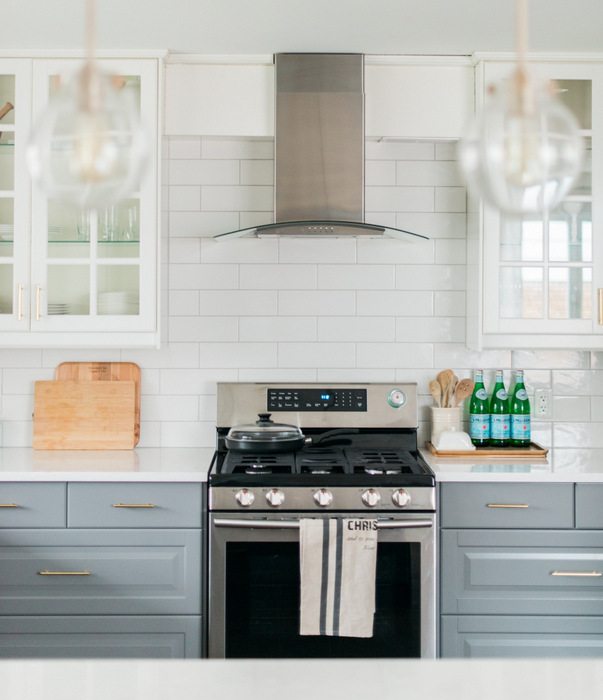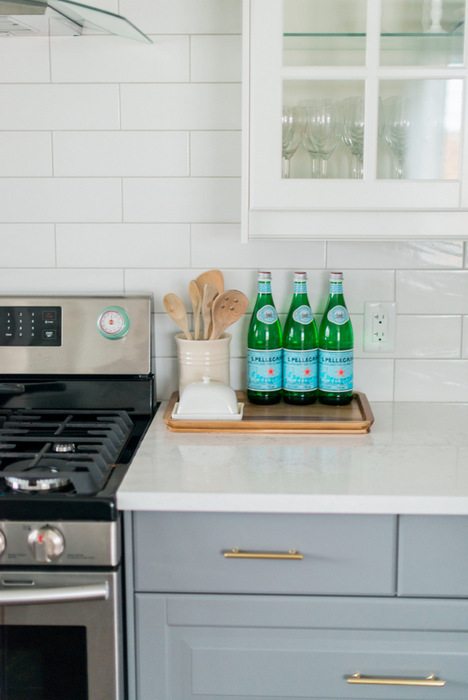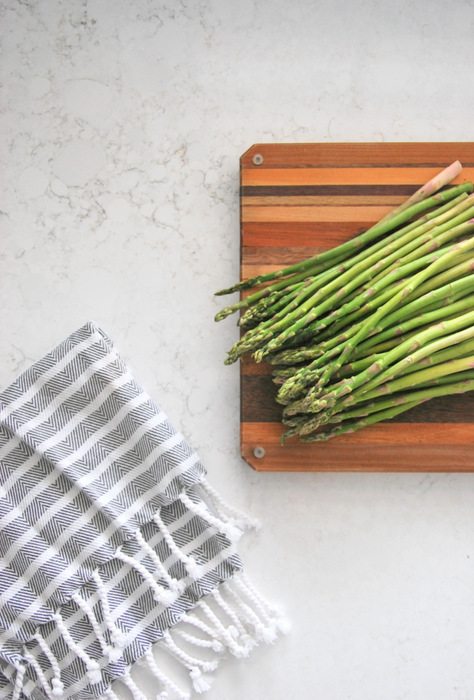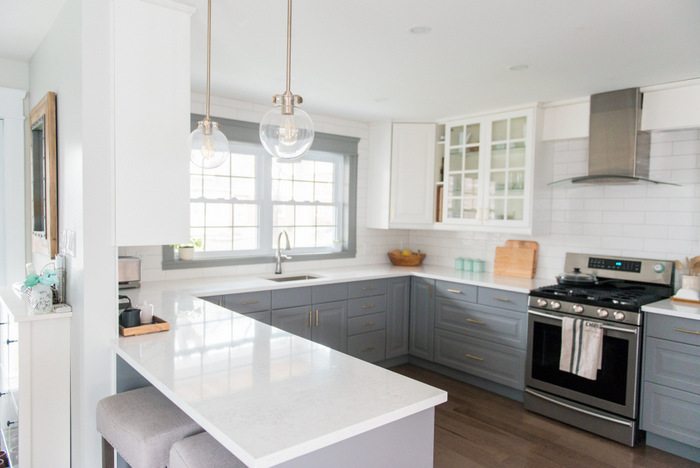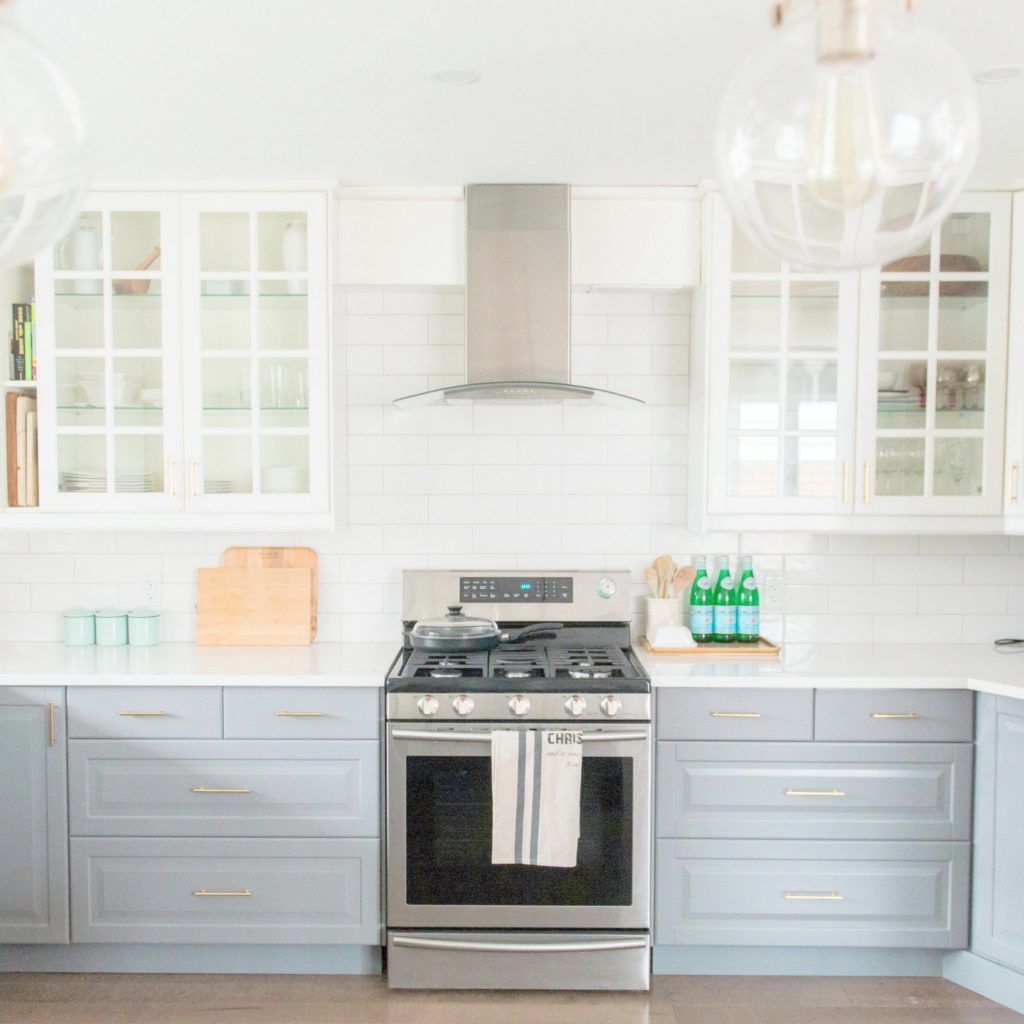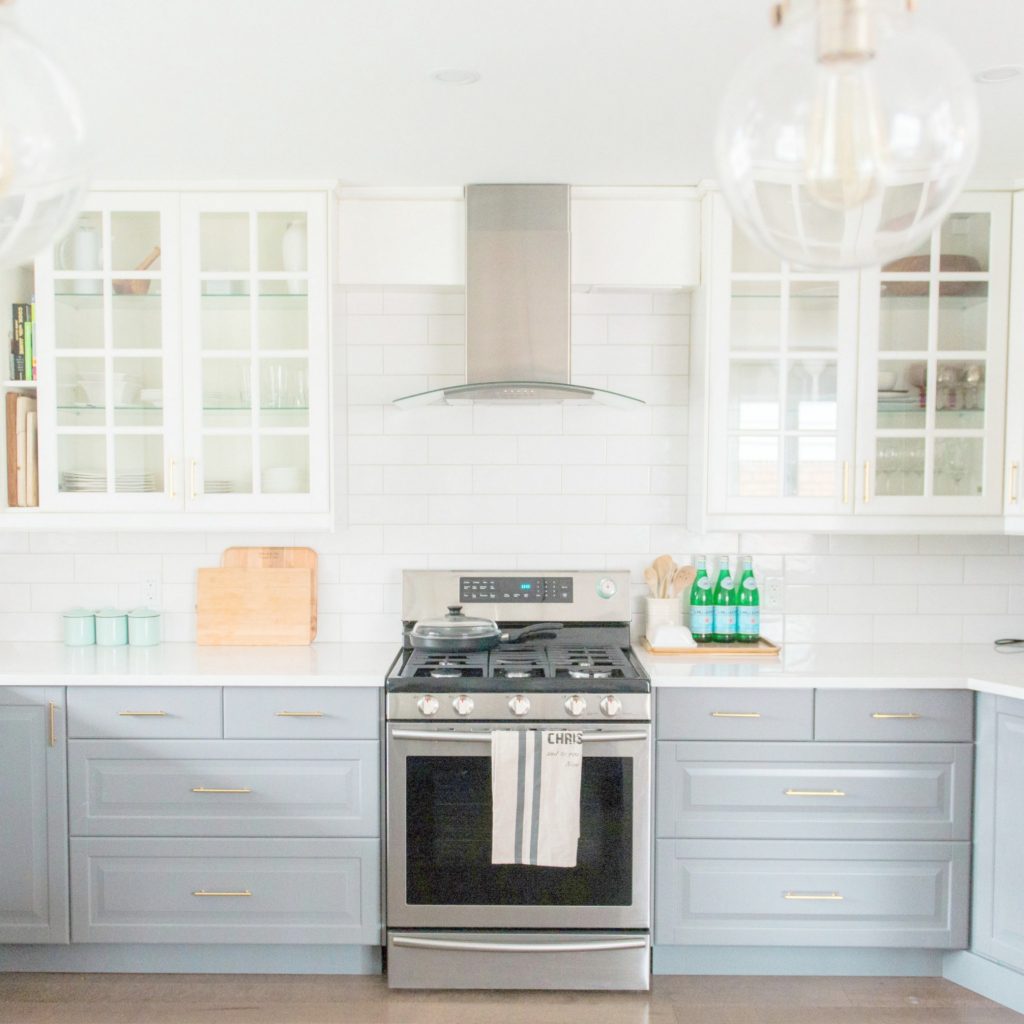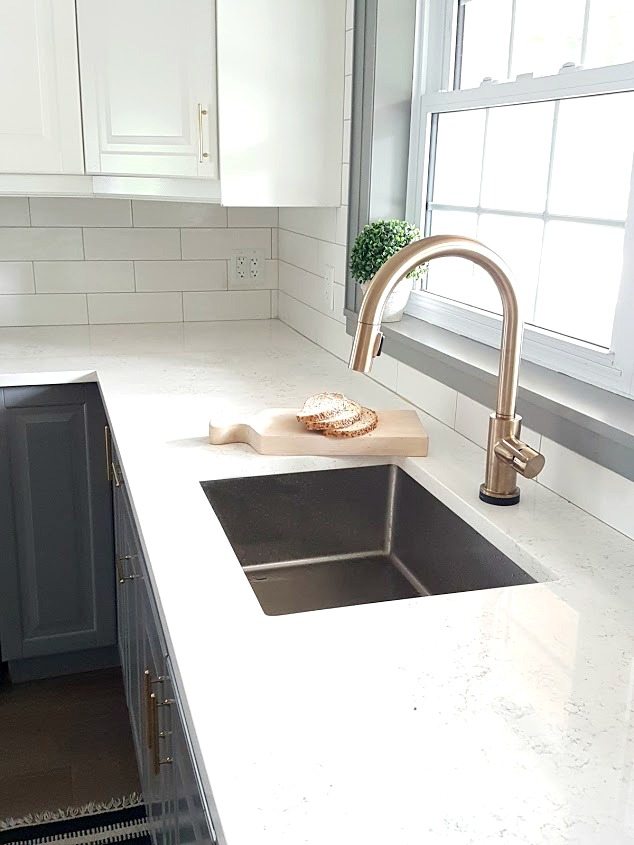 KITCHEN SOURCES:
IKEA Cabinetry: I love the two tone cabinetry and although I love open shelves, I'm happy with went with full upper cabinets. We can pack SO MUCH into this kitchen and totally don't need a pantry or other space to store anything. Plus, the glass-fronted uppers keep it feeling a bit lighter.
We used the "Lindigo" cabinets from IKEA, which now with their new Sektion line are basically the same as the 'Bobdyn' cabinets, as far as I can tell. I've been super pleased with the IKEA cabinetry and other IKEA elements in the room. Having lots of drawers (particularly the big deep ones for pots and pants) was worth the extra expense, and we love the pull-out recycling cabinet and integrated dishwasher front so that you don't even know it's there.
Big Sink: Having one big, undermount, modern sink has been amazing for washing pots and pans. Here's a tip if you're going with a big sink – get a faucet that pulls out so you can easily wash the corners (ours is linked below).
Faucet: We have this champagne gold Delta faucet, and it's like jewellery. Not only does it look absolutely amazing, but the quality is there. This is a faucet that is going to last forever. We LOVE the touch feature!
Backsplash Tile: In my dreamiest of dreams I still would have loved one large slab of marble as a backsplash, but the elongated subway has a classic and clean look that I'm super happy with.
Hardware: I still LOVE the way the gold hardware looks in the kitchen against both the gray and white cabinets. So stylish.
Lighting: We've been really happy with the mixture of potlights and pendants in our kitchen. It's important to have that layered lighting. Our exact pendants aren't available anymore, but I love these chrome and glass pendants.
Range Hood: I would have loved to get a custom range hood made, probably all in white, that would have been designed to hide that duct work we were working with, but our budget-friendly IKEA hood and DIY'd box out of cabinetry material totally works.
ALL THE KITCHEN BLOG POSTS:
Get the Look:

Tour the rest of the house: