Our master bedroom is a room we pulled together with very budget-friendly purchases and a heavy dose of DIY. The result is something that's pretty serene with an un-fussy vibe. I cannot be spending every morning fluffing 18 pillows and laying out the throw black just so. I need a space that feels beautiful but is EASY to live in. Oh, and with a big bed. Because we have littles who like to join us in there every morning!

White linen duvet cover (Click here for a round-up of white linen options!)
The bed is a simple one from IKEA – the "Malm" – with an amazing foam mattress from Leesa. SO DAMN COMFY. That little white yarn hanging below? I totally DIY'd it. Tutorial here.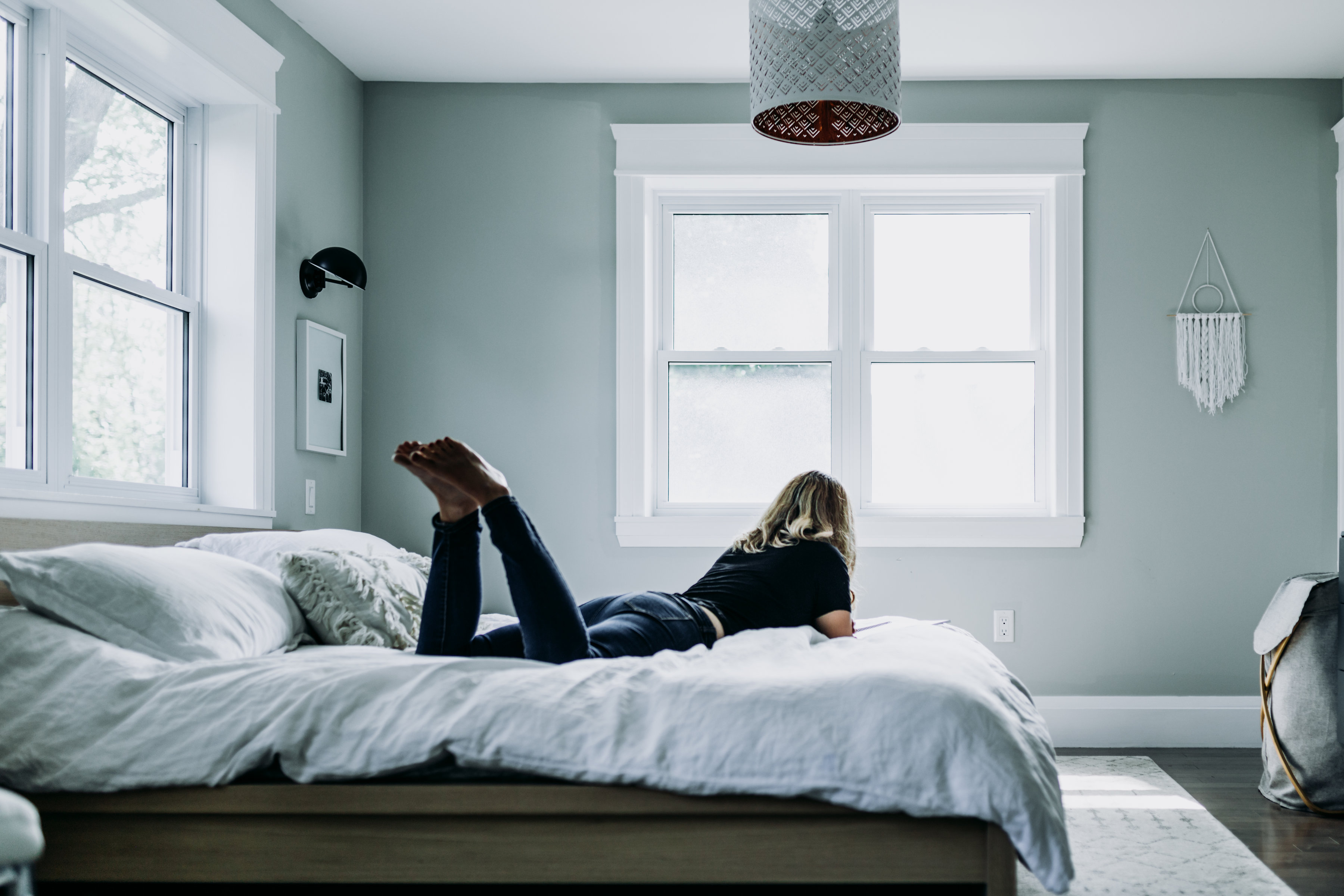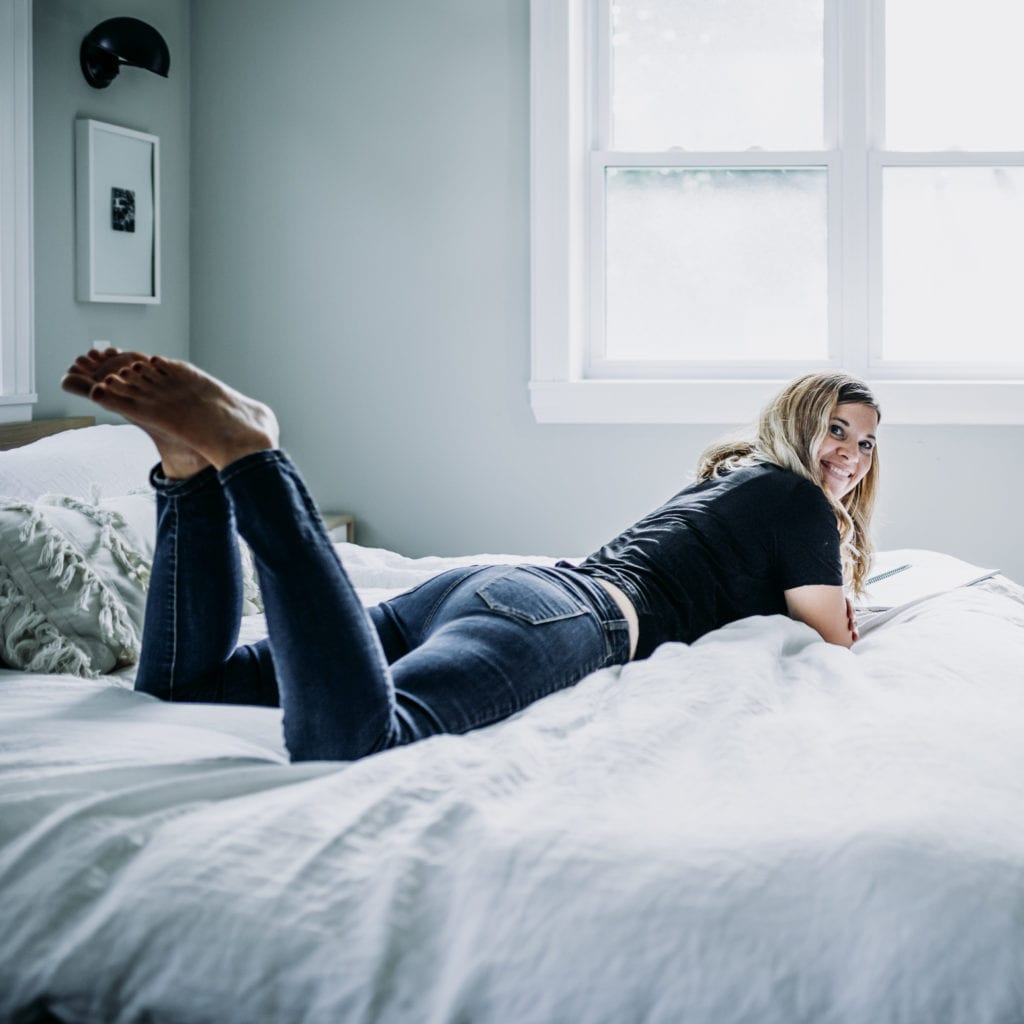 Depending on the season, I am always switching out the pillows in here! A fringed lumbar pillow is usually the staple, but from time to time I'll throw in some colour or pattern for a little switch.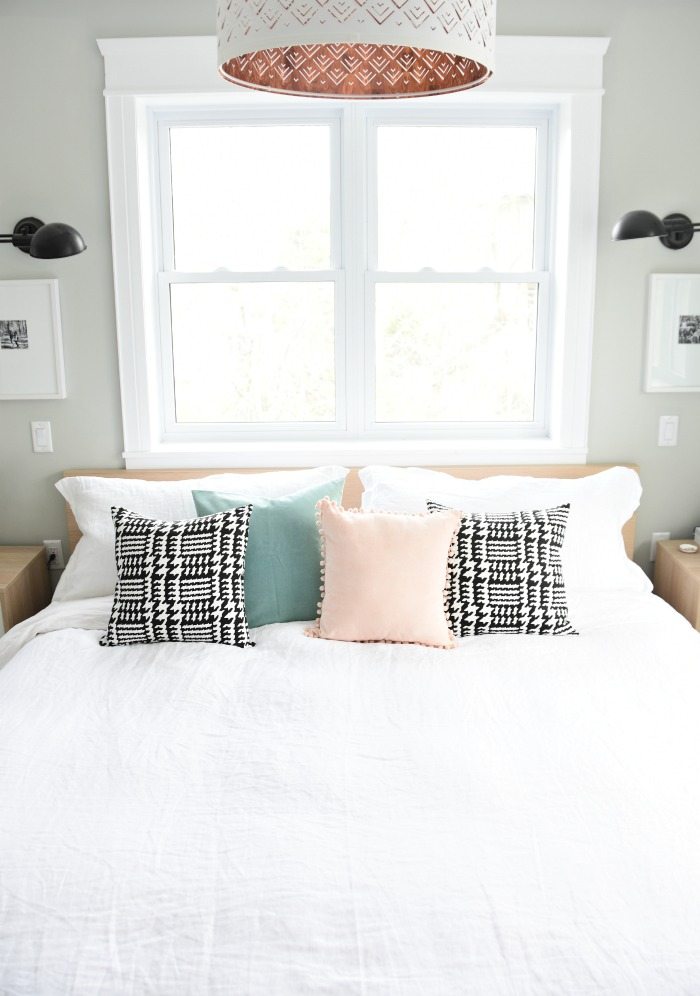 The cupboards you see in the corner are a hack using the IKEA Pax wardrobe system. We placed them there, built them in with some trim, and then painted them the same colour as the walls. You can read the whole how-to Pax Hack here.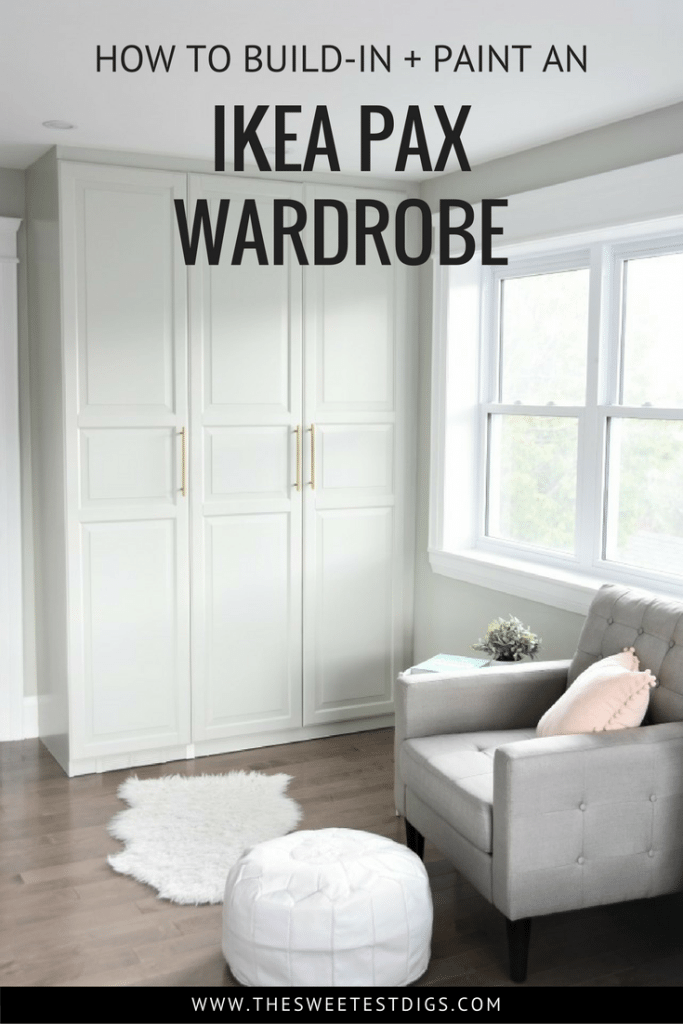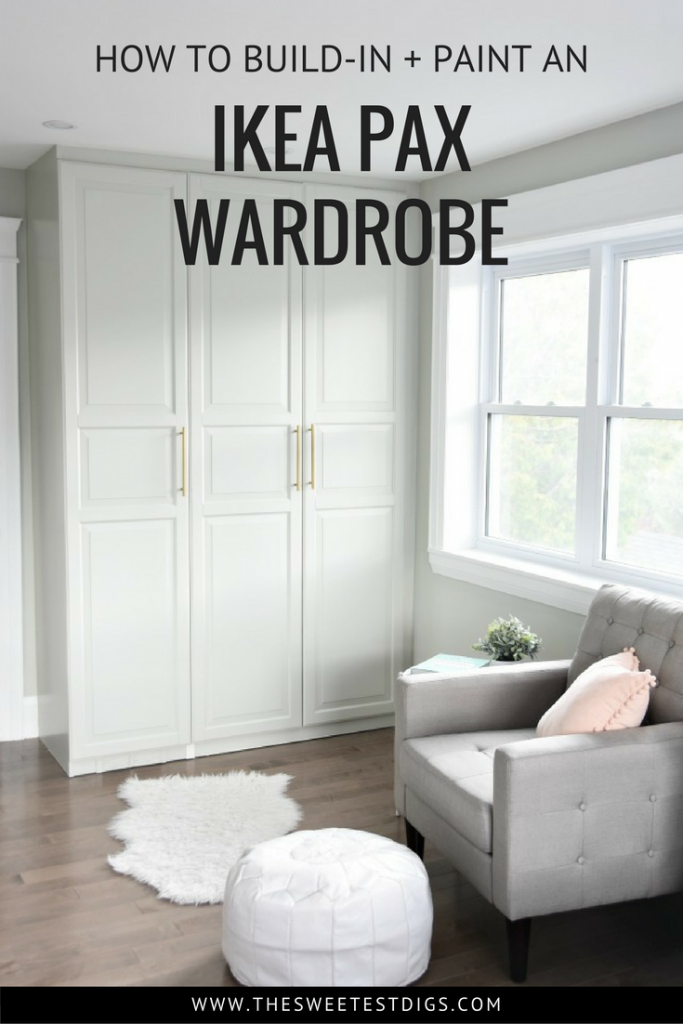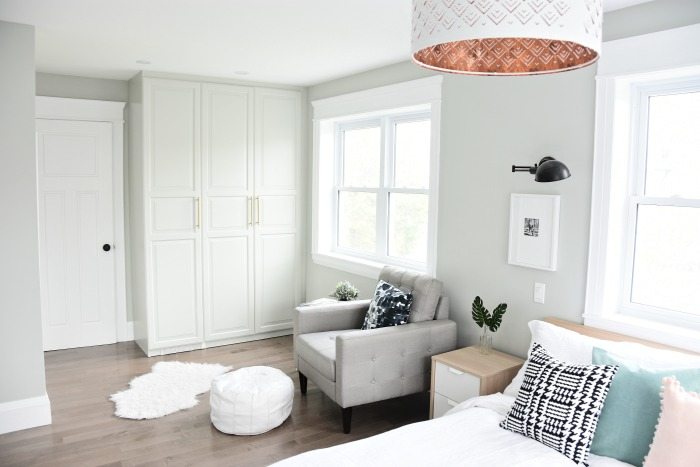 Chair / Pouf / Sconces / Gold Hardware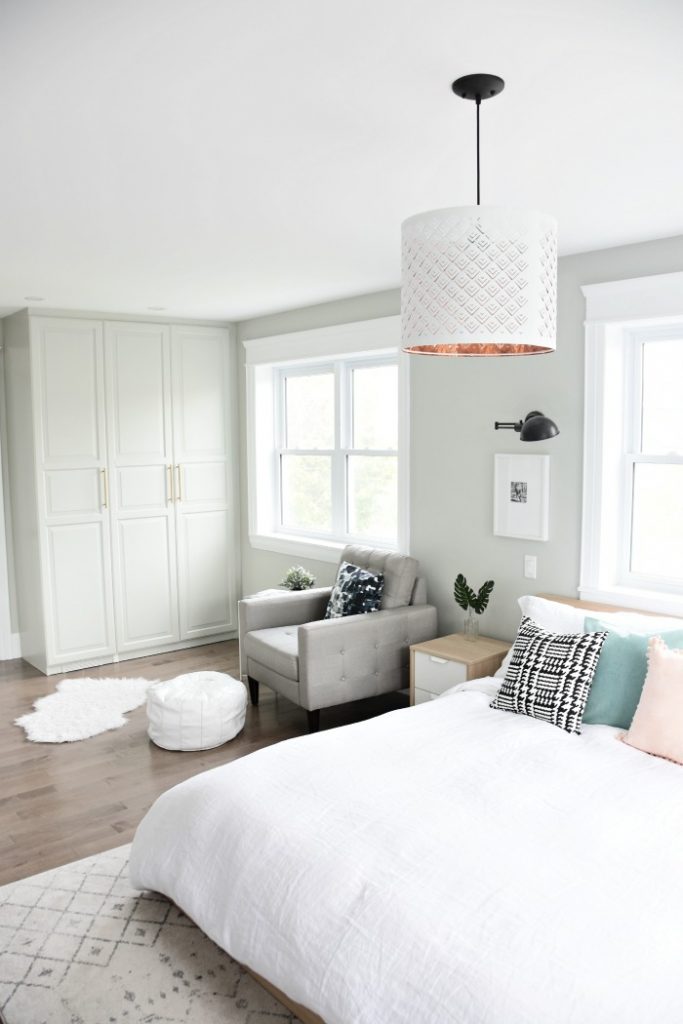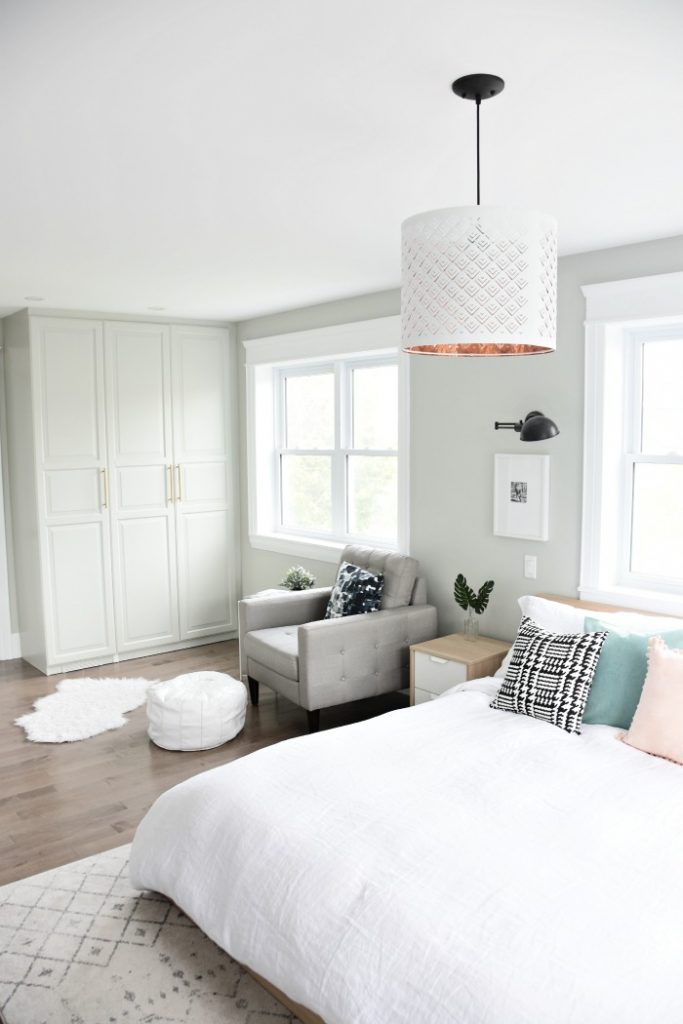 That light was a super inexpensive find from IKEA. I love the gold underneath and it provides a warm vibe to the room.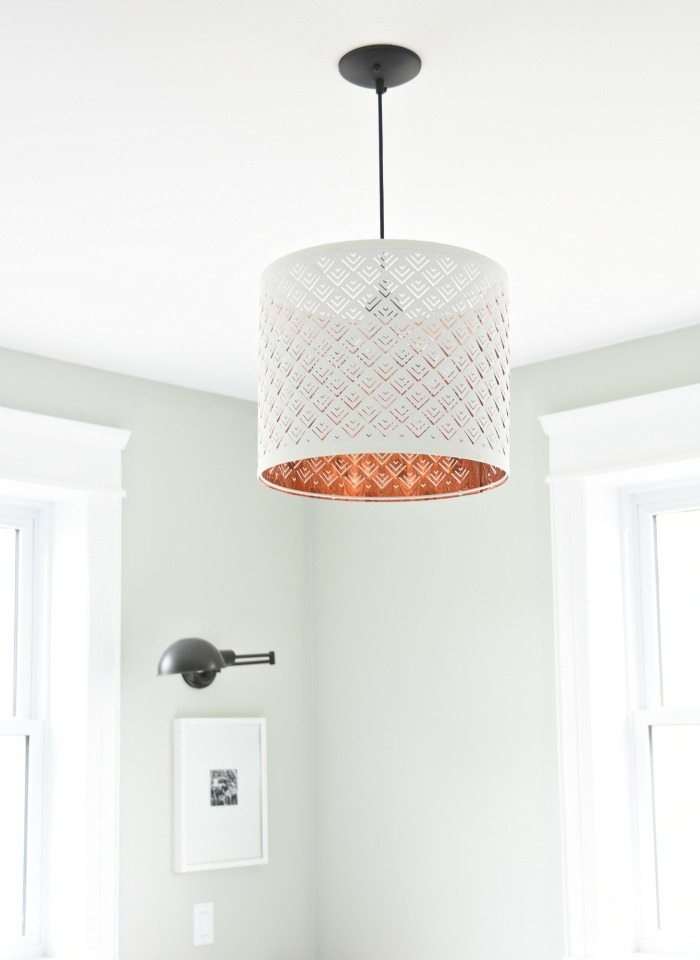 The dresser was a thrift store find that we painted a deep navy. The prints above are engineer prints that we had done at Staples for less than $3 a piece! Head here for the print sources.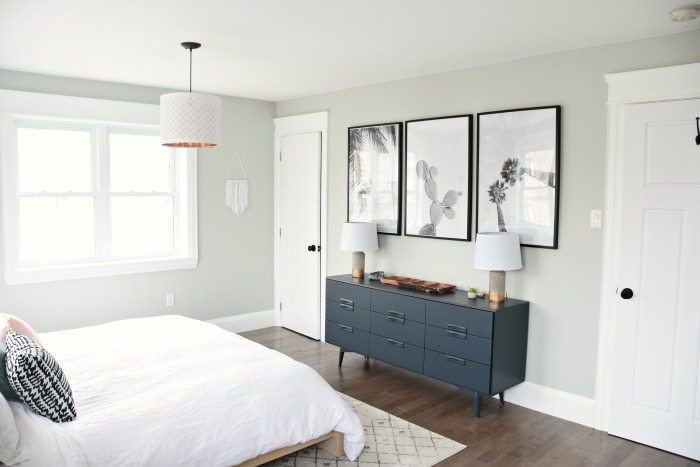 Adding faux greenery stems is the perfect solution in places that don't necessarily get tons of light, or are in rooms that are more of a pain to water. I always find such great faux eucalyptus and tropical stems from Amazon!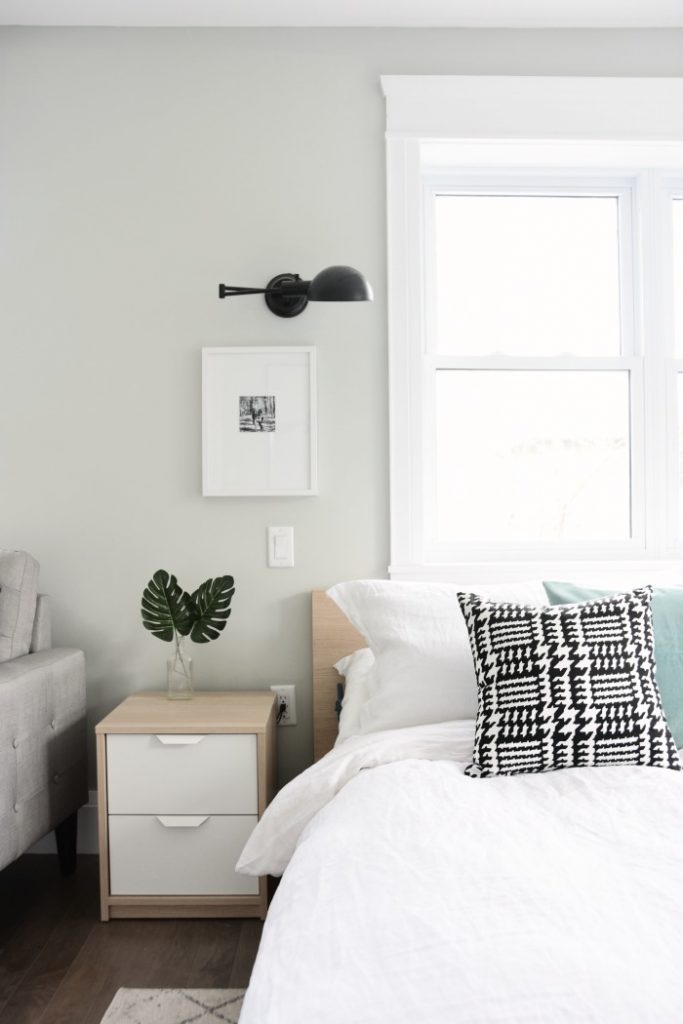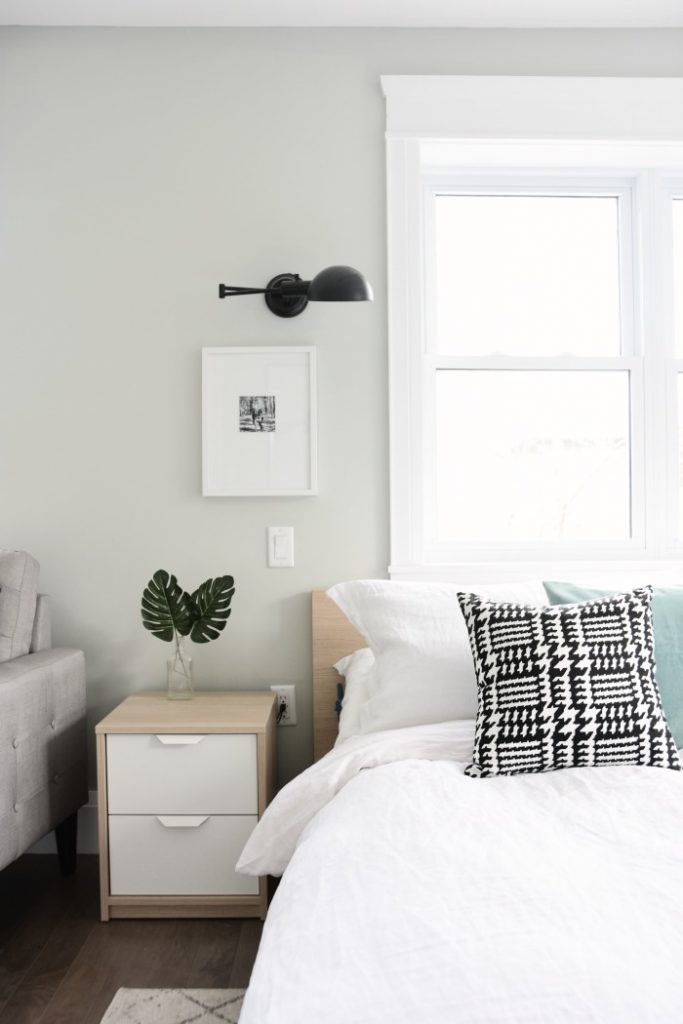 We actually swap out the accent chair from time to time. I'm a constant house tweaker, and so sometimes I like to keep it lighter in here with this white chair, and bring the gray one downstairs. I can't help myself! Ha.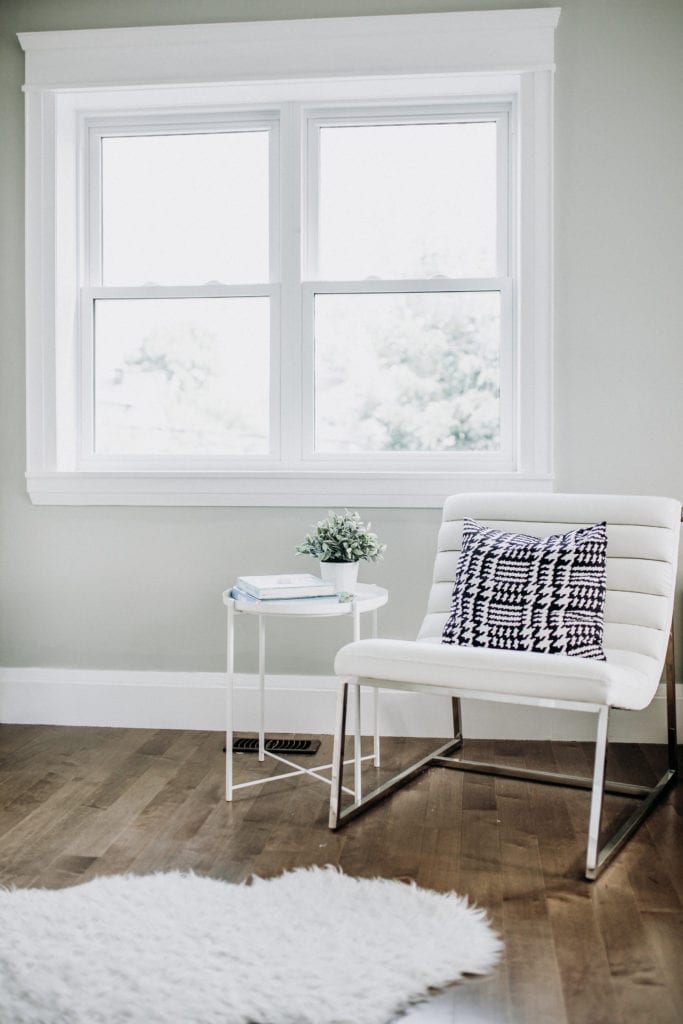 Get the Look:
Paint colour: "Blenheim Palace" by Para Paints
The rug (looooove it)
The "Malm" bed and nightstands (IKEA)
"Ribba" picture frames (IKEA)
"Pax" wardrobe (IKEA)
Nothing too over the top expensive, but it feels collected and curated. I think having those personal art pieces plus a few DIY items (like the dresser) in the room make it seem personal and eclectic, without having to break the bank.

Master Bedroom Makeover Blog Posts:
Tour the rest of the house: