Guess what, you guys?!!?……………………………
Yep, that's right! Dan and I are expecting another little bean sprout – due on February 4th, 2016!!! We are super thrilled.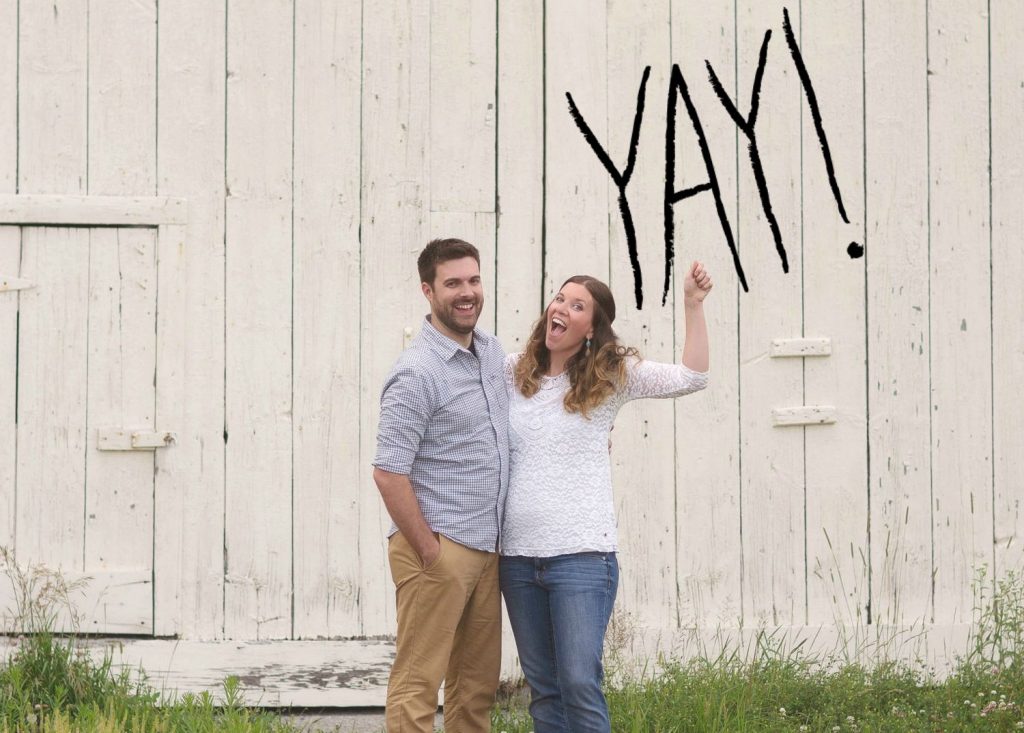 I am 4 months pregnant now (16 weeks) and feeling great. The first 6 weeks or so (from week 5 till 11ish) were harder to get through. I had that insane hit-by-a-bus tired thing going on, plus a good ol' case of the nausea, so I just didn't feel like myself. Oh and did I mention that that happened to coincide right at the time that Dan was away in Poland for 3 weeks and I caught a cold? Plus the whole solo parenting of Maya? Yeah, it was awesome. [mad respect for single parents!!!]
I'm sure all you second and third time mamas out there can relate, but man do you ever show so much faster the second time around, huh? It's like your body just knows exactly what to do and BAM, hello tummy. I feel like I'm now coming out of that super awkward "you might be pregnant" or "you might have just had too many beers and look pretty bloated" thing… which is nice. Cause it's hard to find anything to wear when you're in that phase, you know?
Maya is sort of understanding what's happening. We talk about how she is going to be a big sister, which she seems excited about (for now!). She talks about helping with the diapers, which is cute. There will be almost exactly 2.5 years between them, which is a gap that I'm hoping we will enjoy.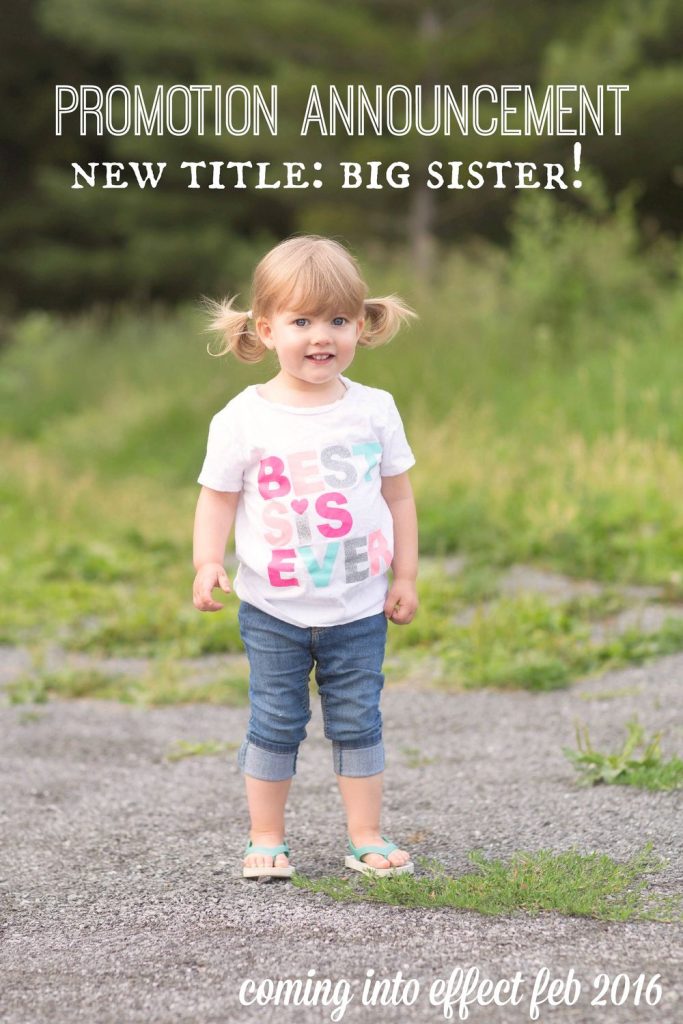 And the scoop on how I made these photo announcements? We did a mini session with local photographer Michelle Ma Belle to snap the pics (she's wonderful!), and then I edited them by adding text overlays in my fave PicMonkey software. Honestly, upgrading to the "Royale" version of PicMonkey is so reasonable (around $50 for the year) and totes worth it. Super easy and quick!
All in all, we're just so grateful and so excited to meet this new little person. We will (hopefully) be finding out the sex at our next ultrasound in about a month, so I'll definitely share that news on here when we have it. I'm not letting my brain go too far down the path of nursery ideas quite yet… though I was in a cafe the other day that had these sunny yellow stools, lots of white, and plenty of warm wood tones and I was totally crushing on it all. Time to start a Pinterest board. Ha.
So that's the news! Hooray!