Canada Day is just around the corner, and so is Independence Day for my American friends. If you're going to be throwing a BBQ or having people over, here is a super easy (seriously, it took me 5 minutes to make) canada day dessert idea.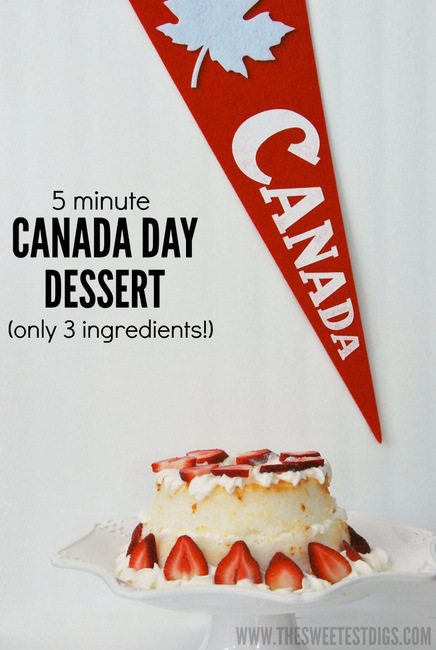 I love a good homemade cake just as much as the next person, but this ain't that. This is for those moments when you need to whip something together quickly that tastes and looks great.
My ingredients list?
-store bought angel food cake (obviously you could make one if you had the time… something I did not have and frankly, the store bought variety is delish!)
-strawberries, sliced
-whipped cream (I used Gay Lea's Real Whipped Cream in a can – basically my favourite thing ever. There might even be some leftover that you can spray in your mouth after your guests leave. Not that I ever do that?!)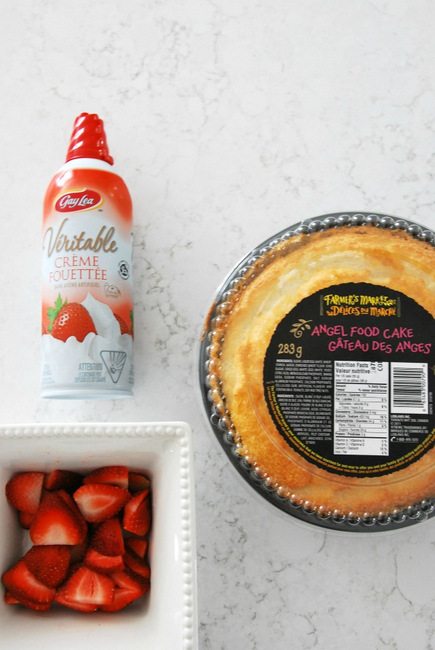 After taking my cake out of it's packaging, I cut it lengthwise in half to add a layer of whipped cream. Because really, can you ever get enough of that stuff? I think not.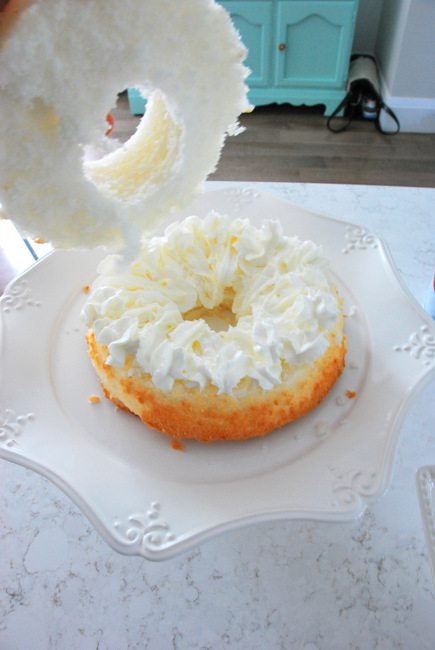 I plopped my top piece back on, and here's how things were looking.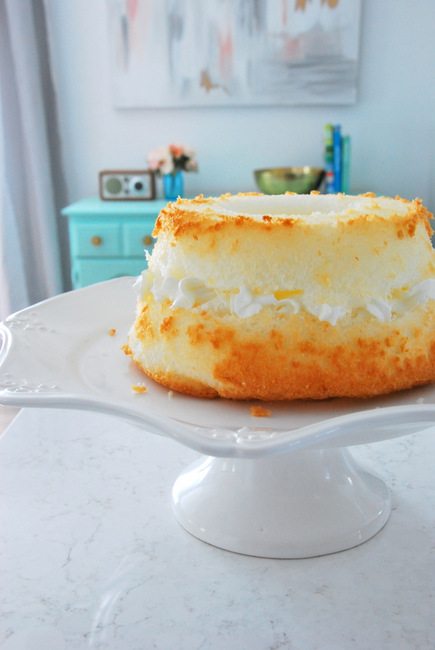 To finish it off, I covered the top layer with whipped cream, and all along the rim of the cake. I added my sliced strawberries, and bob's your uncle.
Told you it was ridiculously easy.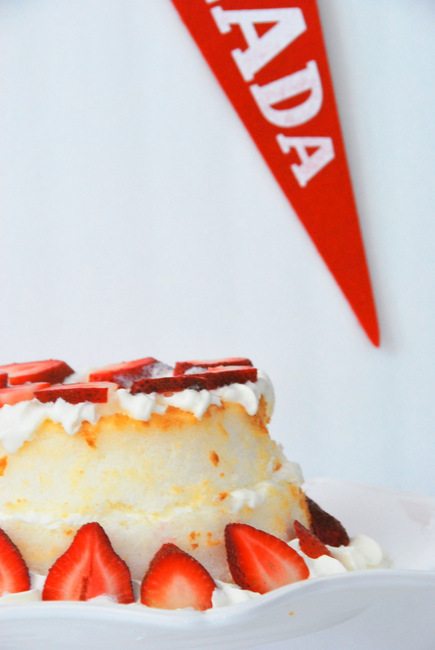 One thing I should mention is that whipped cream isn't like icing that will stay hardened in place – it will start to slip and slide down the cake after some time. I would recommend making the dessert shortly before serving (and really, it takes no time to put together). As an alternative, you could cut up the angel food cake and put it into little ramekins, then cover with whipped cream and strawberries for individually-sized pieces.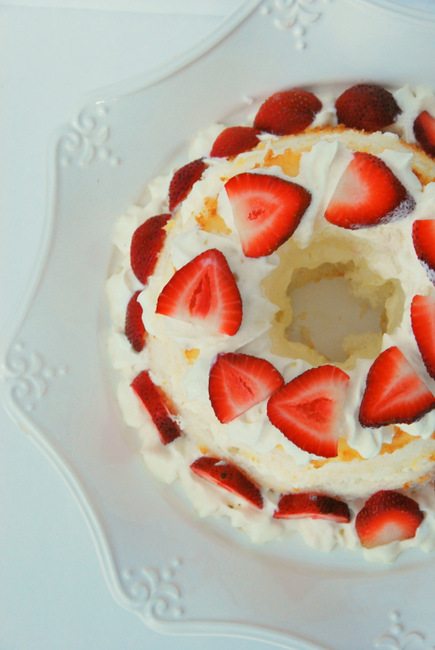 Not only does it look pretty, but it tastes light, sweet, and delish. Definitely a fave summer dessert! If you wanted to make it for a Fourth of July celebration, I would add blueberries into the mix for a little navy blue.
Do you guys have any plans for Canada Day or 4th of July? Any fave go-to recipes?
Disclosure: I am part of the Gay Lea Ambassador Campaign with Mom Central Canada and I receive special perks as part of my affiliation with this group. The opinions on this blog are my own. Head on over to Gay Lea's website to find recipes, contests, product info, and more!