We moved into our house on Halloween (October 31st), 2009. Although it meant that we didn't get to dress up and go to our usual get-together with friends, it did mean that we got to meet a bunch of our neighbours on our first night. Our street is packed with families and young kiddos, so there were trick-or-treaters galore — luckily we had grabbed a pretty hefty box of Reese's Pieces bars! After our exhausting moving day (thank you family & friends who helped out!!) and the halloween festivities, we threw a blanket down on the floor and enjoyed our first night watching a movie with our feet up. Ahh, home-ownership..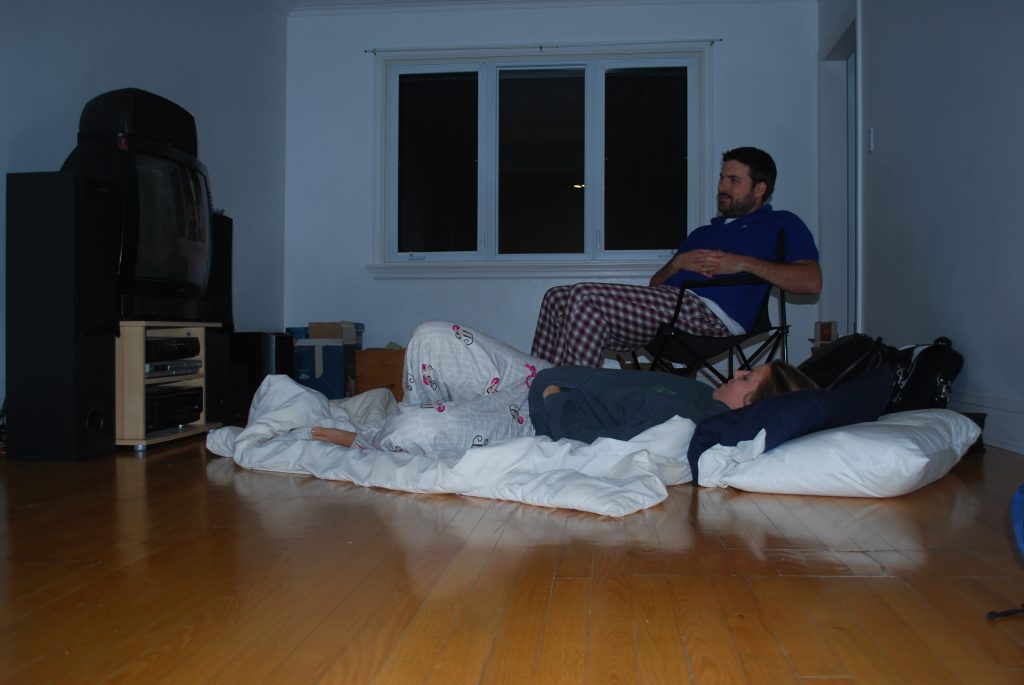 (the TV looks black… but I promise this isn't staged, we were actually watching a movie!!)
Conveniently for him (and not so convenient for me!), Dan had to travel across the country the next day for work. I wasn't all that keen on staying in the house by myself with all the creeks in the floor and new "house sounds", so my Mum came over and spent the week with me. With her by my side, we got down to business and did some serious painting. The entire house was originally painted a high-gloss white, which was nice in that it was a blank canvas, but a bit of a pain since we had to sand all of the walls pretty heavily before applying any paint. I was feeling pretty fearless, so I made paint colour decisions fairly quickly and just went for it (no testing the colours first, not even taping up the colour swatch for a day or two).  I knew I wanted a blue/grey palette for a few reasons — firstly, I adore those two colours and find them very calming, and secondly because the main floor of our house gets so much sun, I knew the small rooms could handle the cool tones. After several late nights of painting, including my Mum's amazing freestyle edge-painting abilities, there you have it: a blue/grey living room, a charcoal grey bedroom, and a fun turquoise office/guest bedroom. Now I just wish I had 15 other rooms in the house to do in all sorts of other colours…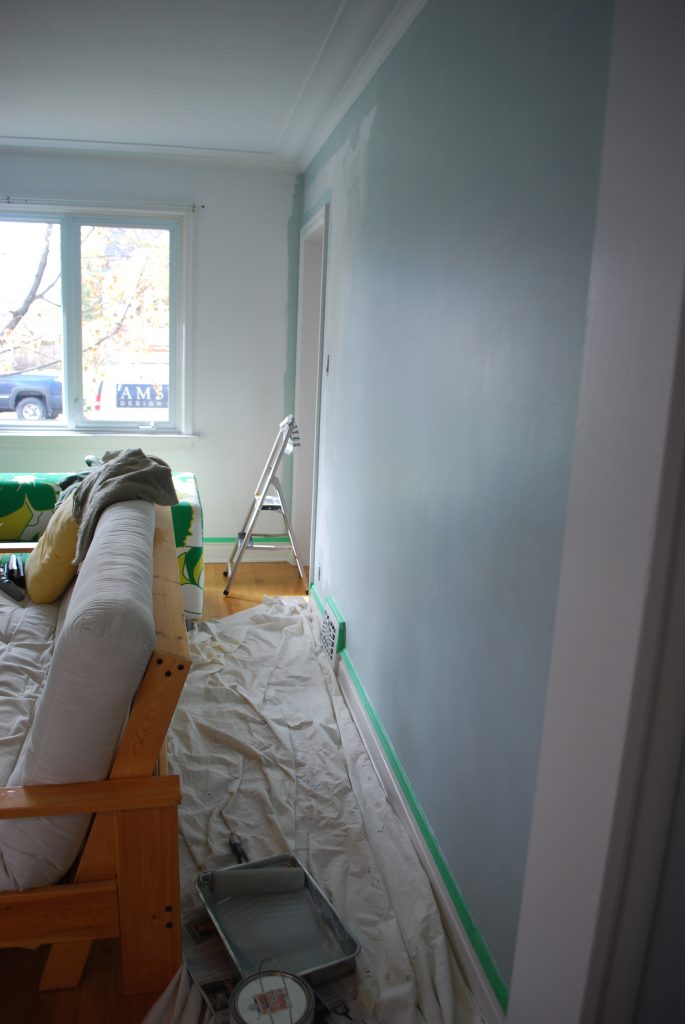 Get Access to The Vault.
Get FREE organization printables, art printables, design guides, and more. There is SOOOO much good stuff.
You know you want in!