You guys, I have some fun freebies for you today!
If you're looking for some festive art prints to frame and put on your mantle, on your walls, or hang up somewhere, I've got you. Sometimes I go into PicMonkey and then get all side-tracked by their fun designs and fonts and cut-outs. I get totally sucked in. Well, here are the results of a little procrastination session I had the other day!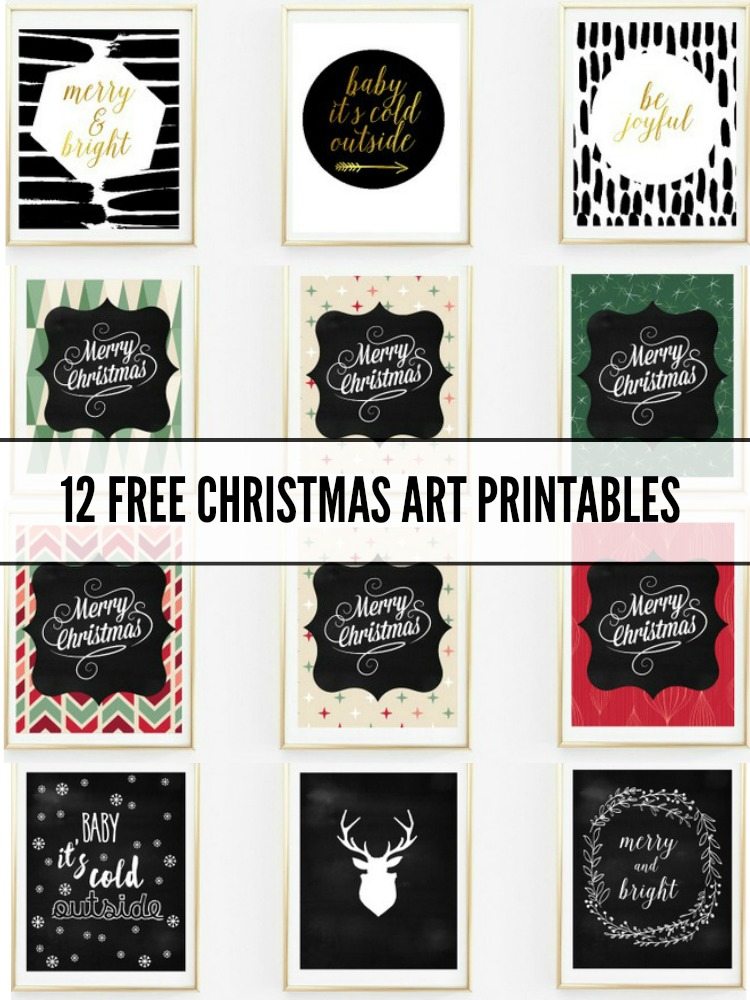 The first series of printables all has the same "Merry Christmas" message, but in different color backgrounds. There is bound to be one that matches your holiday decorating scheme, right?!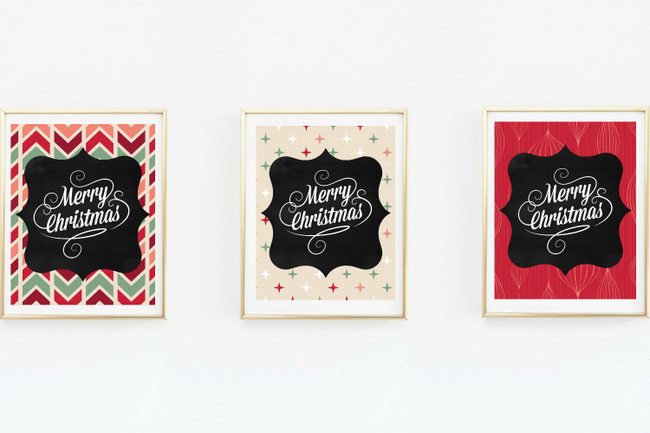 DOWNLOAD HERE:
-merry christmas in red chevron – JPG / PDF
-merry christmas in stars – JPG / PDF
-merry christmas in red mid century mod – JPG / PDF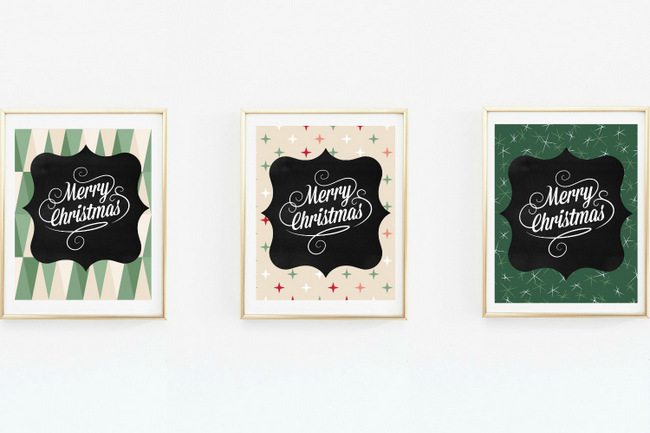 DOWNLOAD HERE:
-merry christmas in green triangles: JPG / PDF
-merry christmas in stars: JPG / PDF
-merry christmas in dark green stars: JPG / PDF
The second set are all based on a chalkboard background. These would look amazing in a grouping somewhere. Perfect if you have a rustic holiday scheme going on. Think burlap, neutral tones, plaid, etc.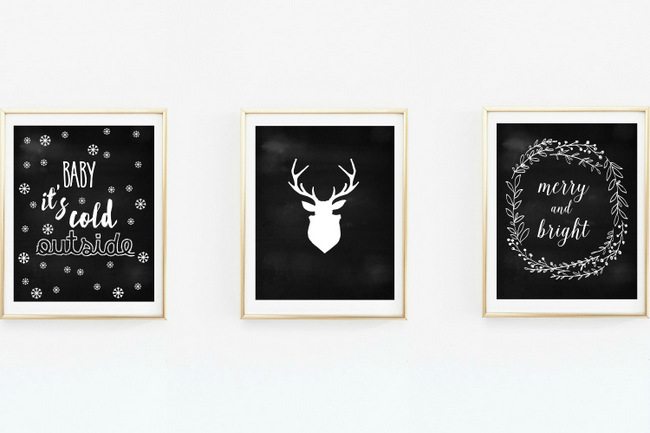 DOWNLOAD HERE:
-chalkboard "baby it's cold outside" – JPG / PDF
-chalkboard stag – JPG / PDF
-chalkboard "merry and bright" – JPG / PDF
Do you guys ever spend time designing on PicMonkey? It's such a great software for basic photo editing and design, adding text on top of photos, creating collages, etc. Their royale program is ridiculously cheap and so worth it, in my opinion!
Last but not least in my Christmas printables set is this uber glam series. I actually DIDN'T do these ones in PicMonkey – I used my regular design software. The black + white + gold scheme is so chic, right? Click here to download these three.
Printing Recommendations:
PDFs are sized to a standard 8.5 x 11 paper. This means you can just either print them at home or send them to you local copy and print center (like Staples). Paper should be a heavy (80lbs+), bright white cardstock.
JPGs are sized to 8×10 so you can have them printed like you would a photo at any photo printing shop.
If framing, use any frame that has an 8×10 opening. If the frame is exactly 8×10 with no matte, you will need to trim your 8.5×11 paper. If you use a frame that has a matte with an 8×10 opening, then you're golden.
Wondering how to hang them?
Replace the art in some of your regular frames to create a christmas display in your existing gallery wall / art spots
Use washi tape and tape one or multiple prints up onto the wall for an easy solution that won't damage the walls
Frame one or more of the prints and lean them up against your mantle or anywhere in the house for a polished look but one that doesn't require nail holes in the walls
Use clipboards to clip the prints to and create a little display that doesn't require frames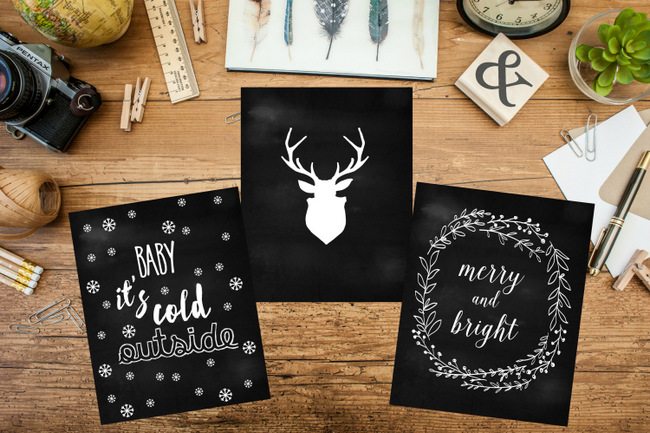 Enjoy, friends. If you use these anywhere in your home, send me a pic – I'd love to see them being put to use! Please note that I retain the copyright to these prints and designs, and they are not to be used in any way other than for personal use.
Want more Christmas decorating ideas?
Head on over and check out these DIY wood slice chalkboard ornaments, a scandi-style clothespin wreath, or these mason jar faux snow globes. All super easy and fun!
Have you guys been decorating your pad? Do you throw in something new every year or have some tried and true decorations that you always pull out? Do you stick with a particular scheme or mix and match?