I'm sure you've seen tons of those gorgeous druzy stone earrings around. They are stunning and I was majorly lusting after a pair after seeing them at a jewellery shop and wanted to learn how to make druzy earrings.
So, I went on a mission to see if I could make some… and you guys? It's INSANELY easy. And cheap.
Make a bunch of pairs for yourself, and then make some for gifts! In one craft sesh in front of Netflix, you could make a whole batch of them.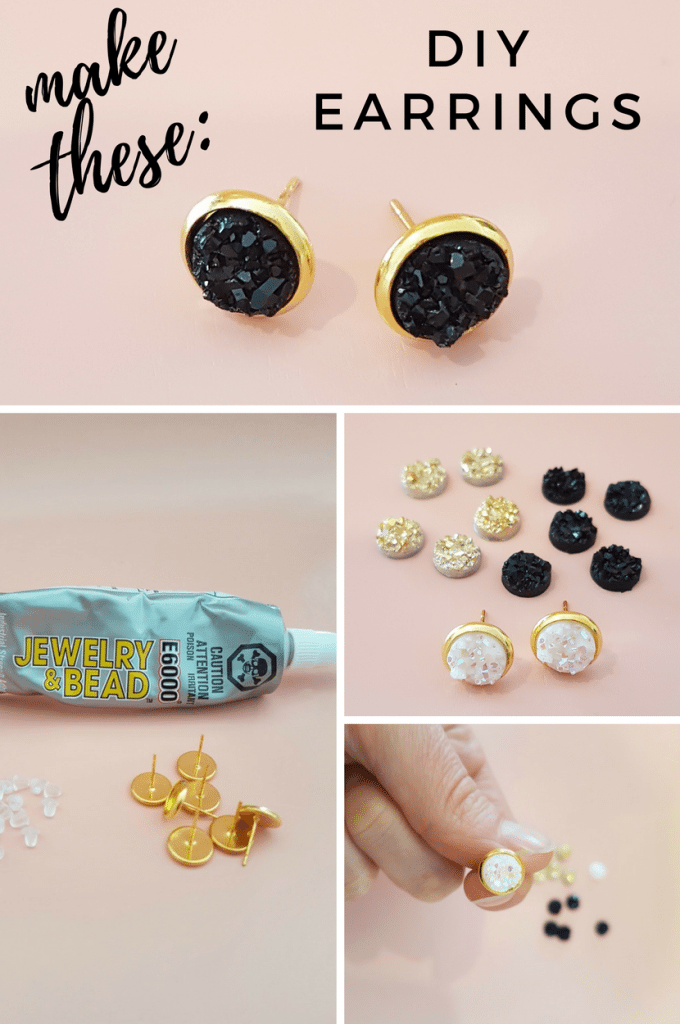 How to Make Druzy Earrings – Supplies You'll Need:
(Affiliate links have been used.)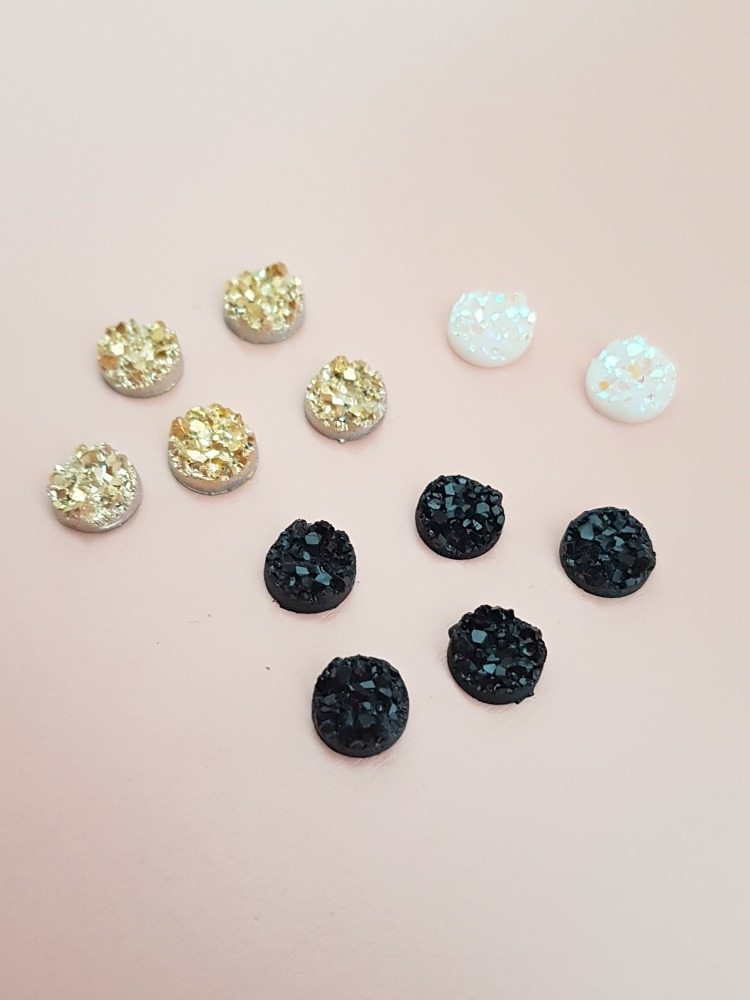 How to Make Druzy Earrings:
Step 1: Get your Supplies Ready
First thing you'll want to do is to get out all of your supplies. These earrings are quick to make, but you don't want to linger once you've put the glue on. You need to act fast.
Pull out the stones you grabbed (gold, black, white).
The earring settings you'll need.
And the E6000 glue.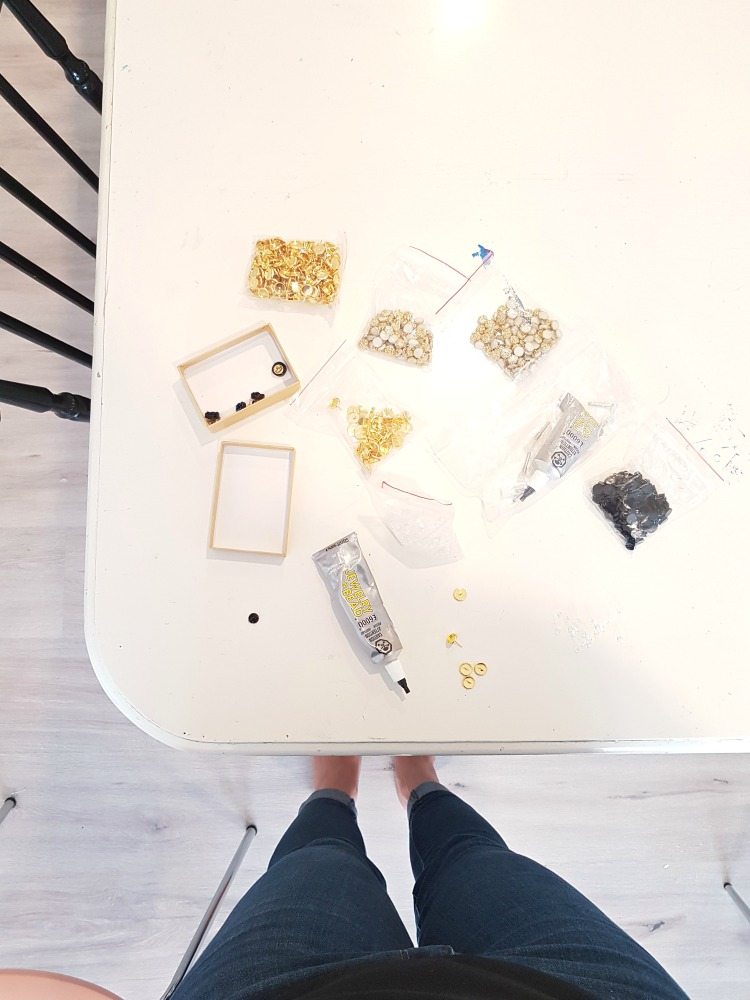 Step 2: Glue inside the earring settings
Squeeze some E6000 glue into your earring setting. There is a delicate balance of not putting too much (you don't want it to squish out the sides), but also putting in enough so that your stones stick properly.
Dab it in and swirl it around a little so that the whole base is covered.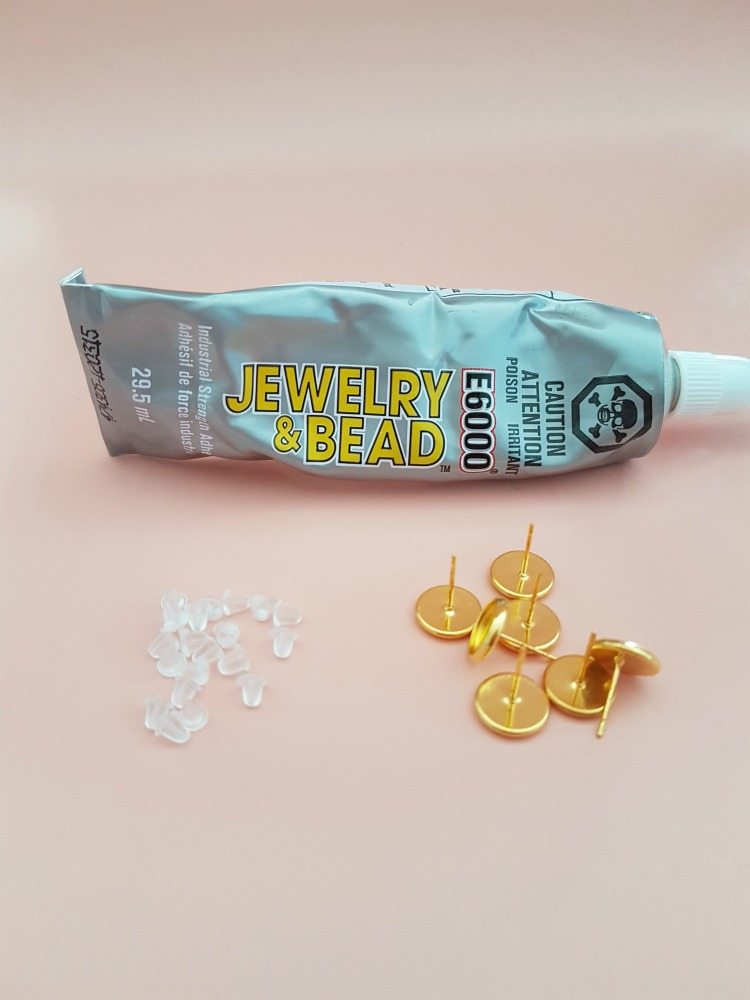 Step 3: Attach "Druzy" Stone
Then carefully place your "stone" inside of the setting. Hold it down for a good 10 seconds so that it sticks firmly in place.
If a bit of glue comes out the sides, you can just wipe it away.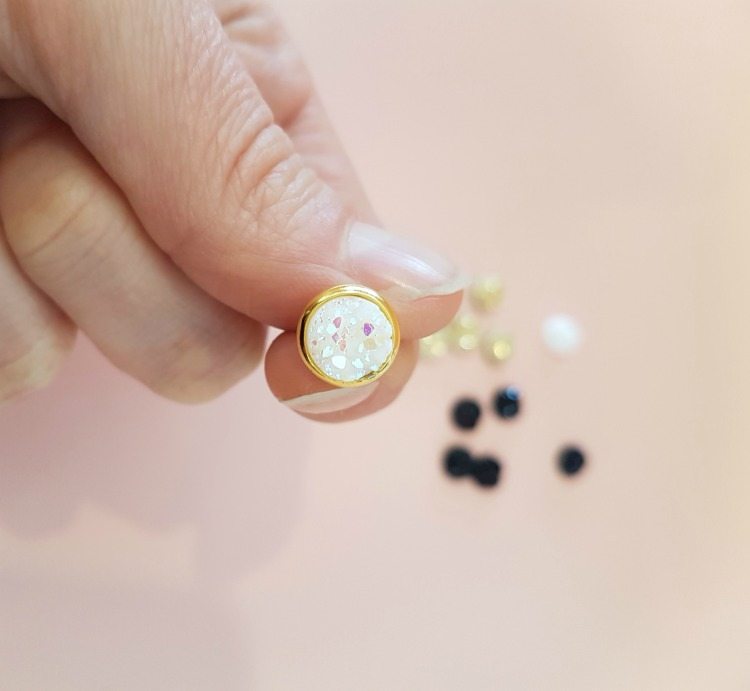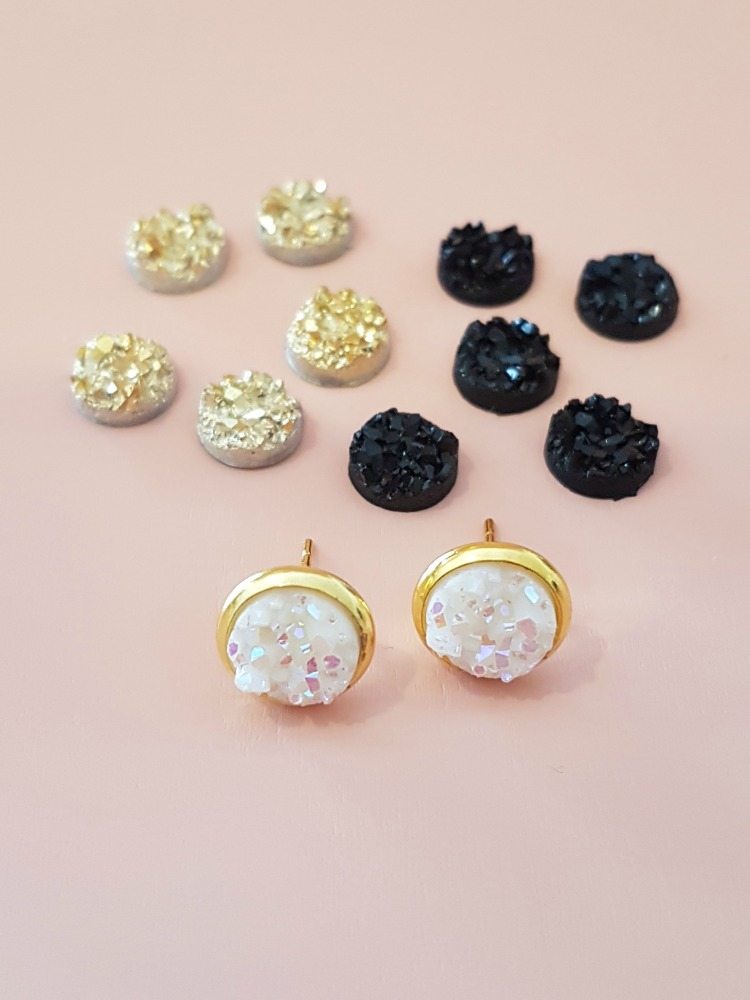 Step 4: Add Backs
Add your plastic backing to the earrings, and you're all set! Told you it was craaaazy easy, right?!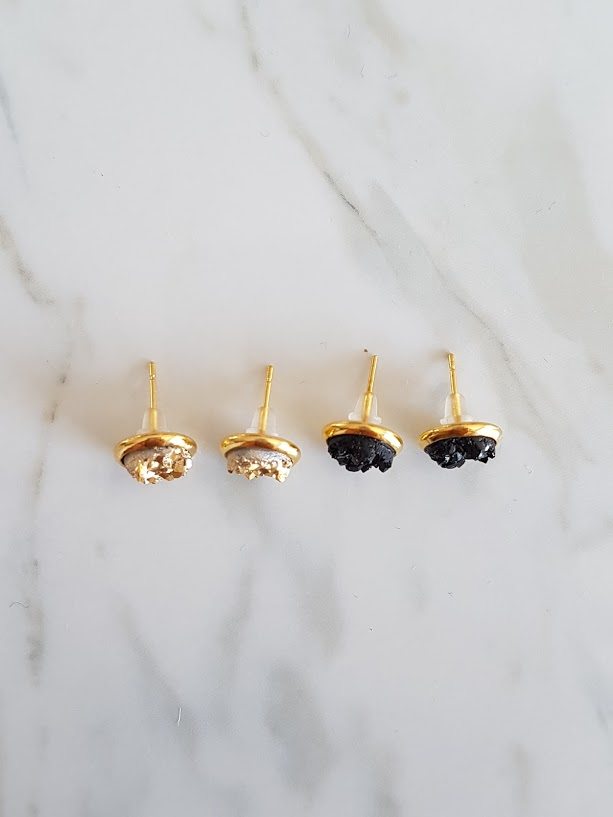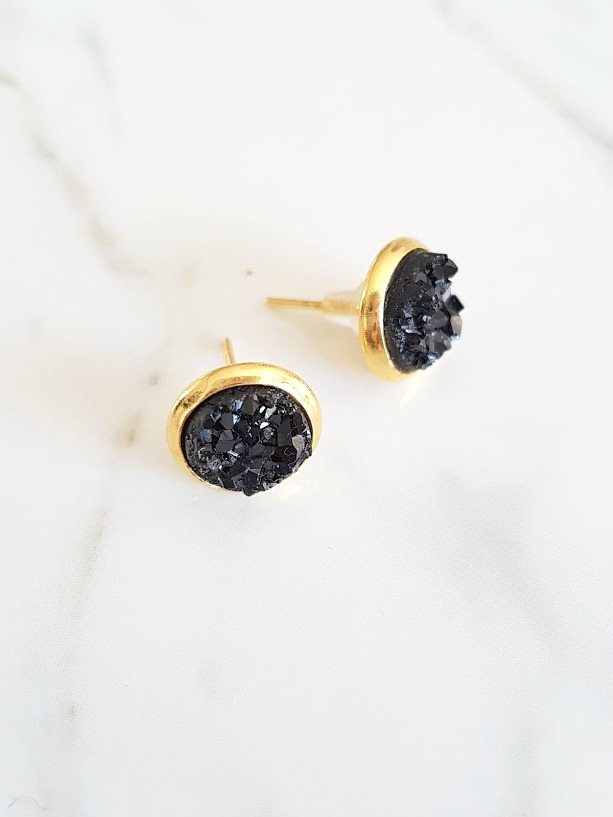 If you are gifting the earrings, what I did was to grab some kraft gift tags and then poked each earring through the paper, and attached the plastic backs on the other side. They looked so cute and made such a nice gift!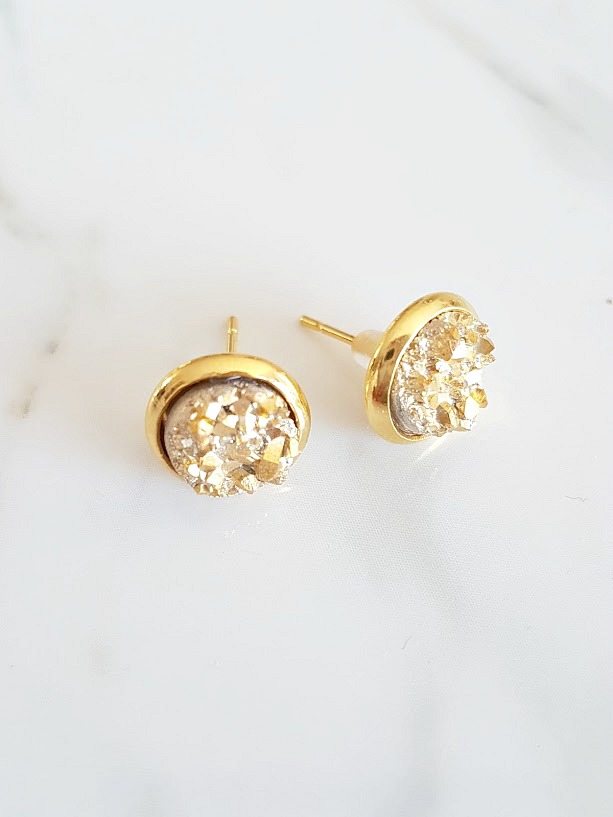 Don't Forget to Pin it for Later
Pin these images to your Pinterest board, so you can remember the project next time you have a craft night!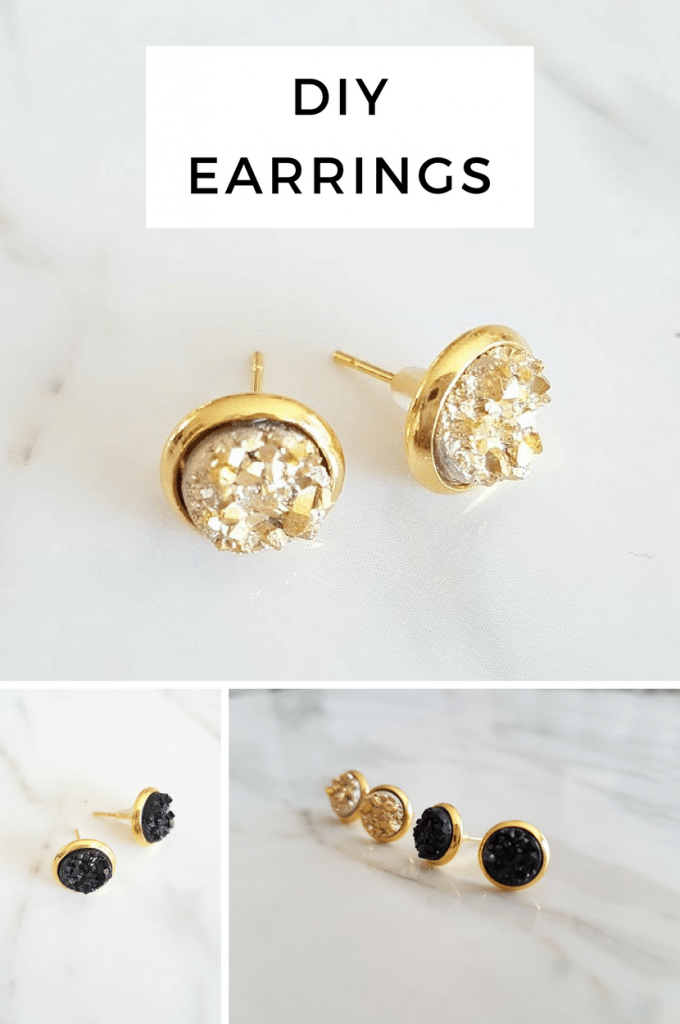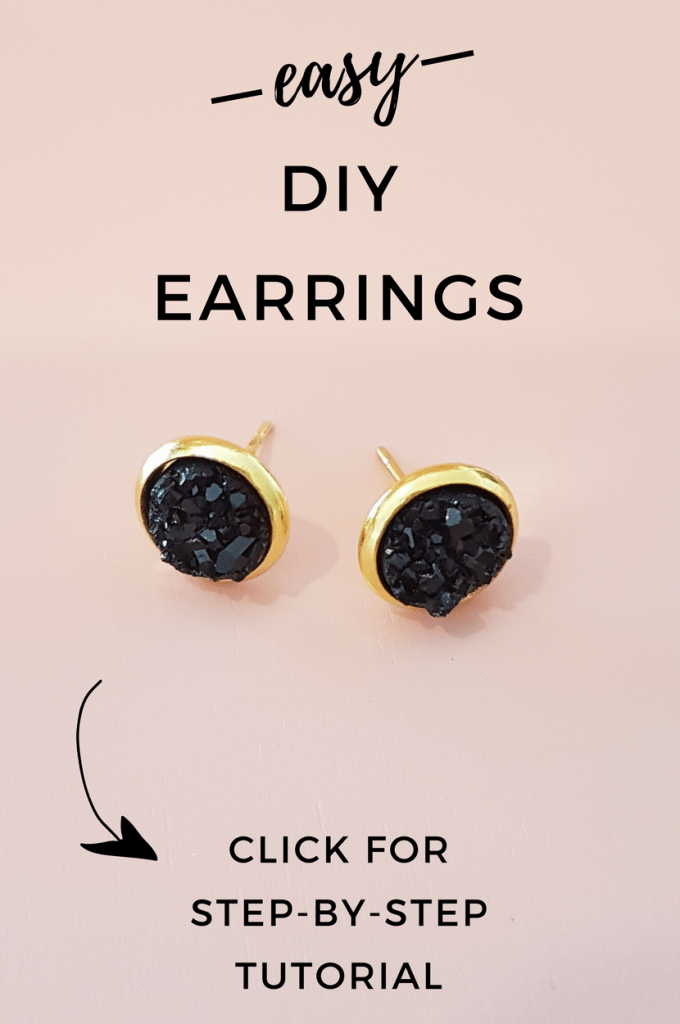 Want more handmade gift ideas?
How about some homemade citrus body scrub. It smells amazing!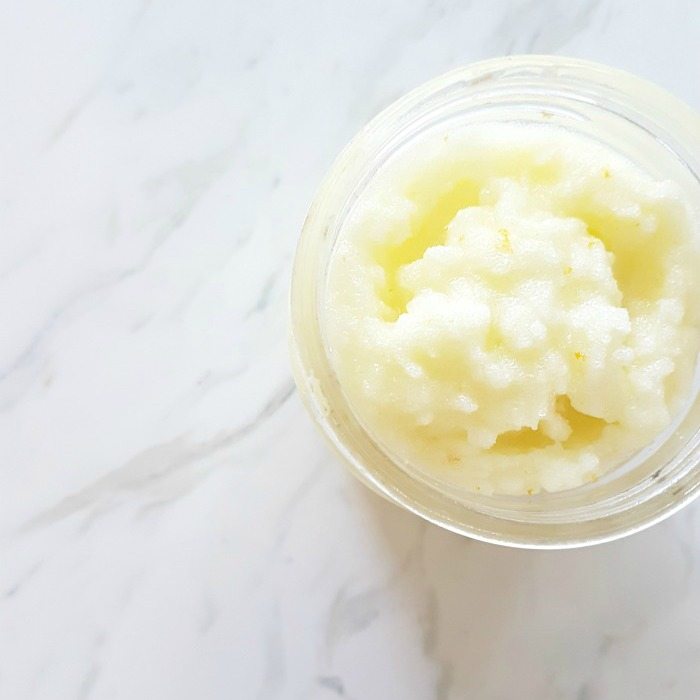 Everyone loves lip balm. This homemade lip balm recipe is so easy to make!