Want to start your own blog? Need to get your new website setup within minutes, without the complicated tech stuff? Here is a simple-to-follow tutorial on how to start your blog using wordpress and bluehost.
WordPress is the most popular platform for websites and Bluehost is the most budget-friendly hosting option out there.
It doesn't get easier than this!
Bluehost WordPress Tutorial:
Step 1:
Go to BlueHost.com and click "get started now" (make sure to use this link as it's an affiliate referral link from me and you will get a special deal.
Step 2:
Type in the domain name you are looking to setup. Alternatively, if you have already purchased your domain from elsewhere, you can also do a transfer.
Step 3:
Enter in all of the personal details for your account setup.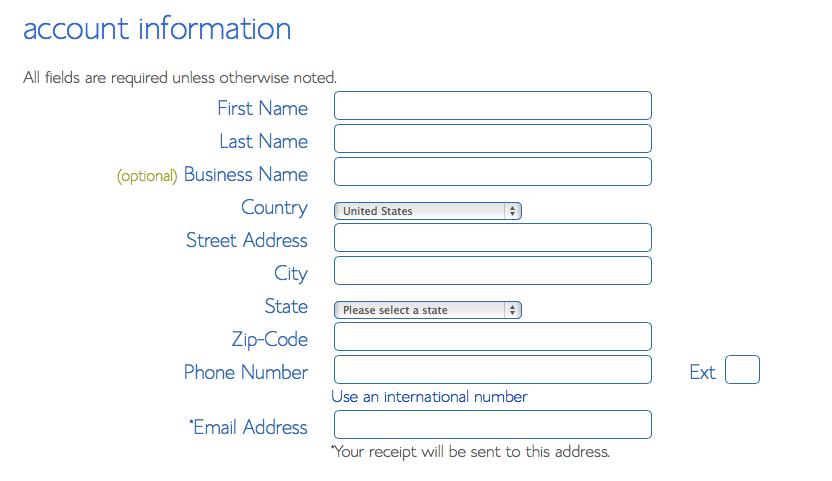 Step 4:
Select the package that best suits your needs. Usually the longer term prepaid options have the lowest monthly charges.
The extra's (circled in red) are up to you. You can always add these to your package later if you decide you want them down the road. I recommend getting at least the domain WHOIS privacy to protect your personal information (I have this!).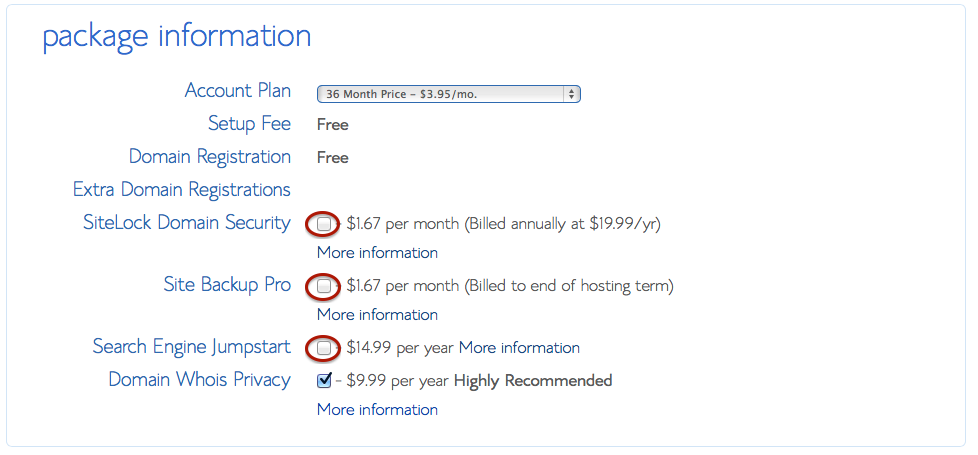 Step 5:
Enter your billing information. When your plan is about to expire, it will renew automatically using this same billing method (no hassle!).
Step 6:
Yay! You have now setup your BlueHost account!!
Go through any other setup screens you might see, and login to your hosting account. There might be a "welcome" message that pops up, but you can just close and ignore that. Keep following the instructions I have for you below :)
Step 7:
You should now be logged into your Bluehost account dashboard. Navigate to your cPanel (see it in blue in the menu) and click on "install wordpress".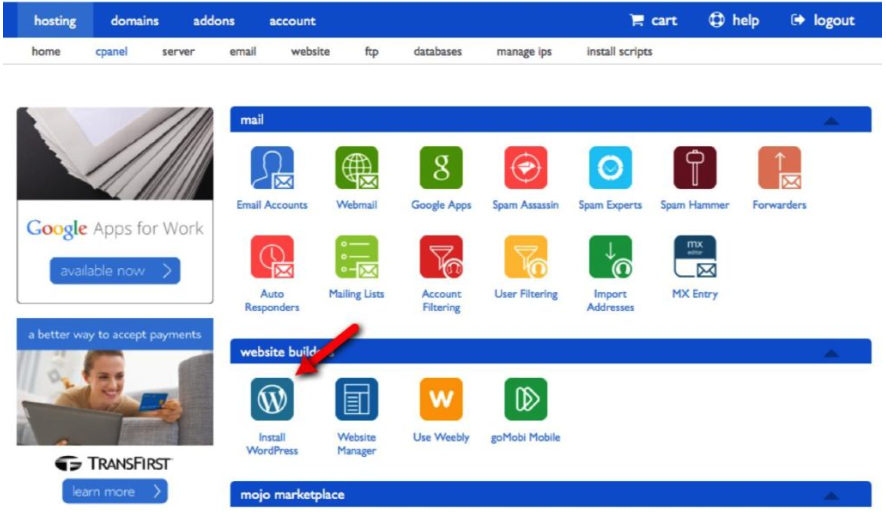 Step 8:
You'll be taken to this screen. Click on "start" to install wordpress.
Choose your blog's name that you are installing to.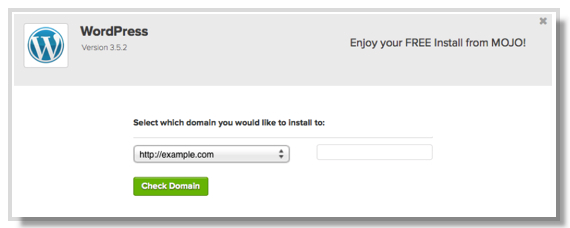 Step 9:
Finalize your wordpress setup by entering your admin details. Make sure to personalize this to your blog's info. [Tip: Don't use "admin" as your username. It's too easy for hackers!]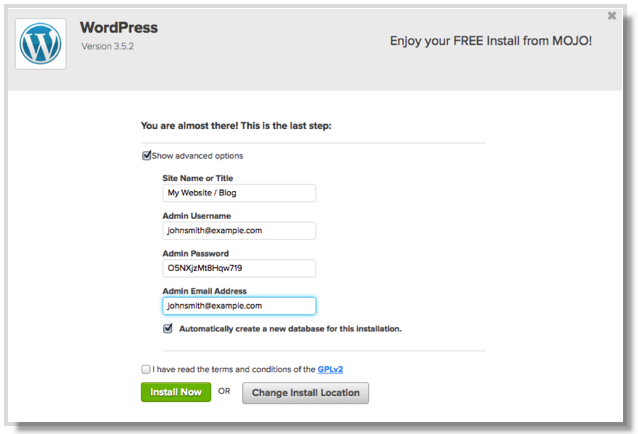 Step 10:
WordPress installation will initialize and within minutes you'll be ready to go. Pretty easy, right?!

Last Step:
Check your email. You should have received something from MoJo MarketPlace with your URL and login credentials. Save this email – it's an important one!!
Go to your WordPress login URL (included in that email) and enter your username and password.
You will now be in your new wordpress dashboard. Get acquainted with it!
Now time to start creating blog posts and developing your new little slice of the internet. Excited for you!