Mini bowls are a great way to keep all those little items around your home organized and contained. And just because they're useful doesn't mean they can't be decorative too! These pretty gold trimmed stamped clay bowls are a great way to add some style to any flat surface in your home.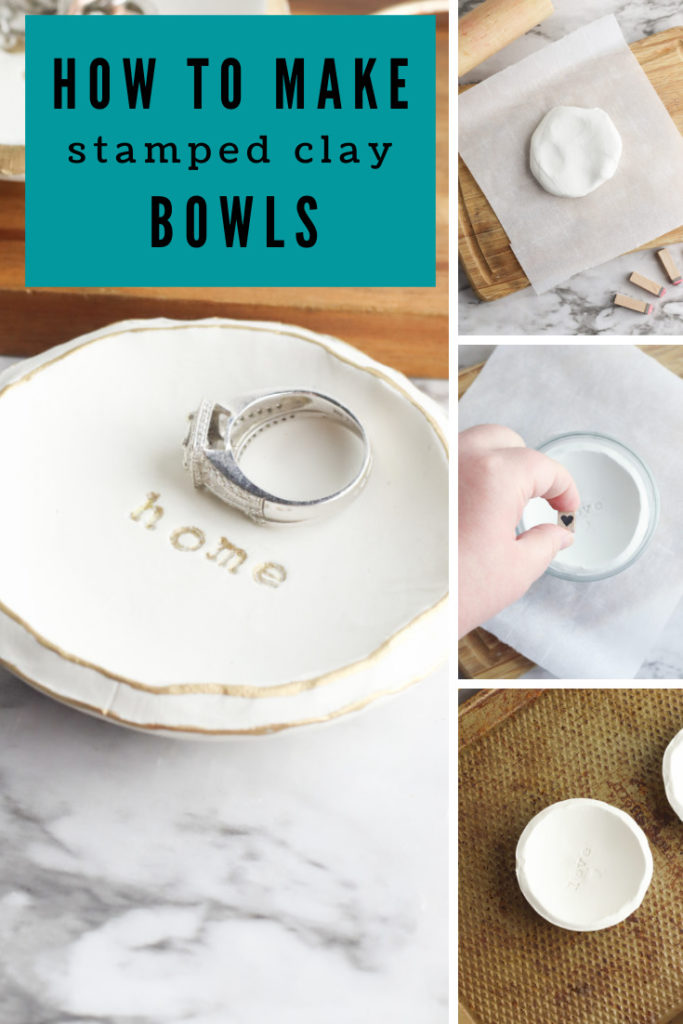 Keep all those small trinkets organized and add some boho flair to any room with these easy-to-make mini clay bowls. This is your next DIY project! Keep reading for the full how-to.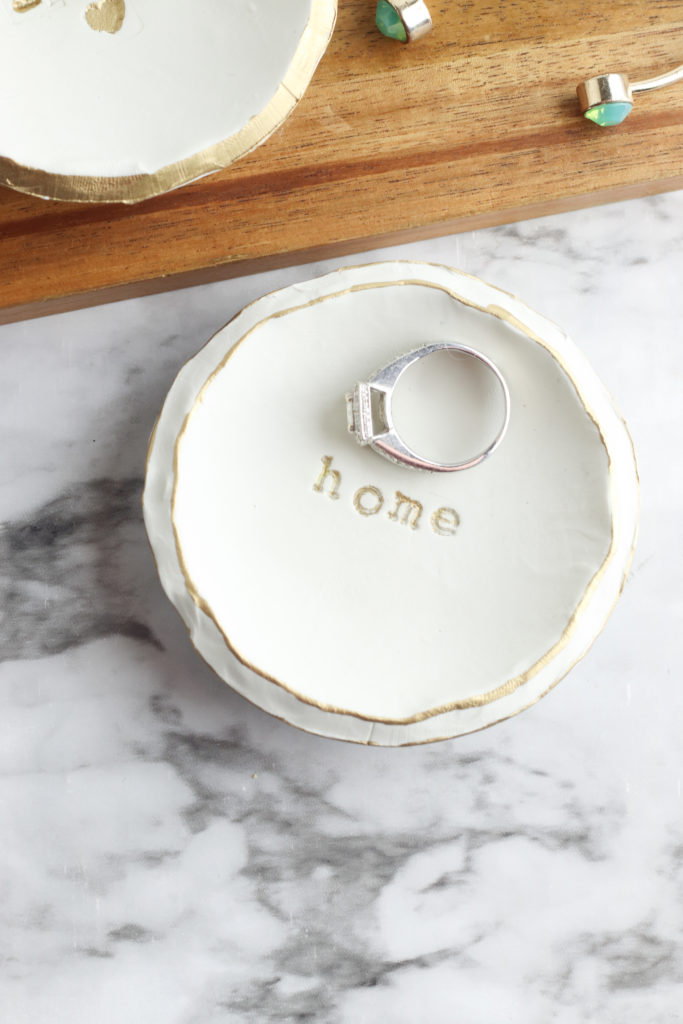 Supplies for Mini Stamped Clay Bowls:
If you're intimidated by working with clay, don't be. You won't believe how easy these bowls are to make! You can have these adorable mini bowls made, baked and decorated in around an hour. And most of that time is spent waiting for your bowls to bake and cool.
To make your own mini clay bowls, you'll need:
Step-by-Step Tutorial to Make The Stamped Clay Bowls:
Making a clay bowl is much easier than you may think. Especially when you use my easy trick to create a bowl without much work or effort on your part. The key to making a clay bowl quickly and easily is to cheat a little bit and use another bowl to help you form the clay.
Step 1: Preheat Your Oven
Start by preheating your oven. Check the instructions on your oven bake clay to see the oven temperature it recommends. Typically, you'll need to bake your clay in a 275-degree oven.
Step 2: Knead the Clay + Roll Out
Then, begin kneading your clay to warm it up and soften it. After the clay is workable, roll the clay out until it's around ¼ of an inch thick.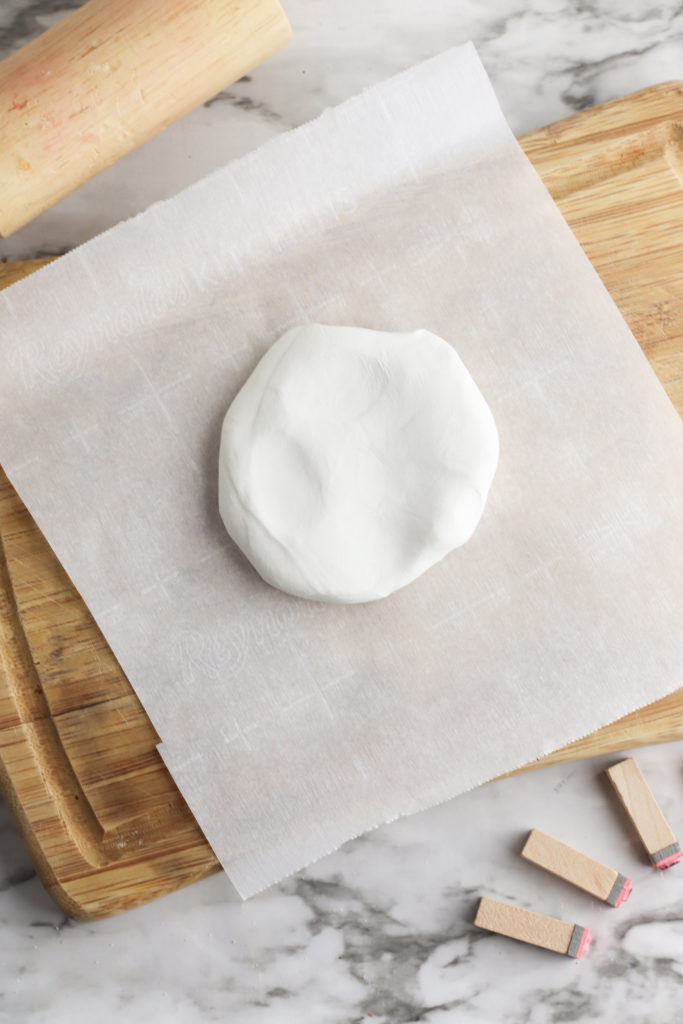 Step 3: Cookie Cutter!
Use a cookie cutter to cut out a circle from the clay or grab the bowl you're going to be using to shape your clay.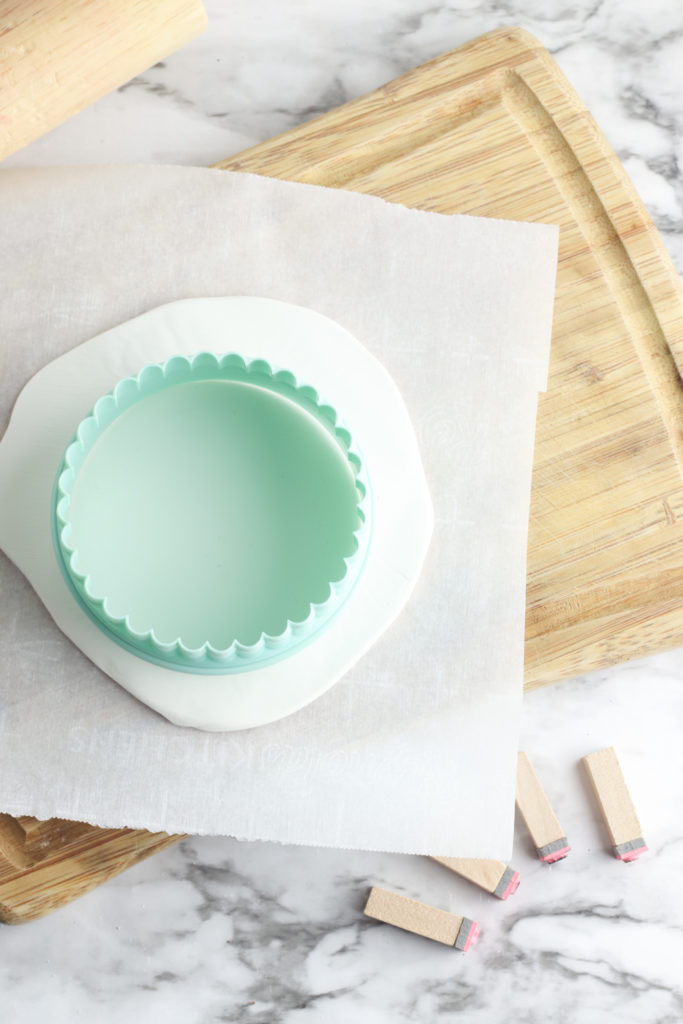 Step 4: Cut to Size
Flip the bowl upside down and place the top part of your bowl on the clay. Run a sharp knife around the edge of the bowl to cut the clay to size.
Step 5: Shape it
Remove any excess clay you may have from your work surface and carefully pick up the clay. Place the clay inside the bowl and gently press it into the bowl to form the bowl shape.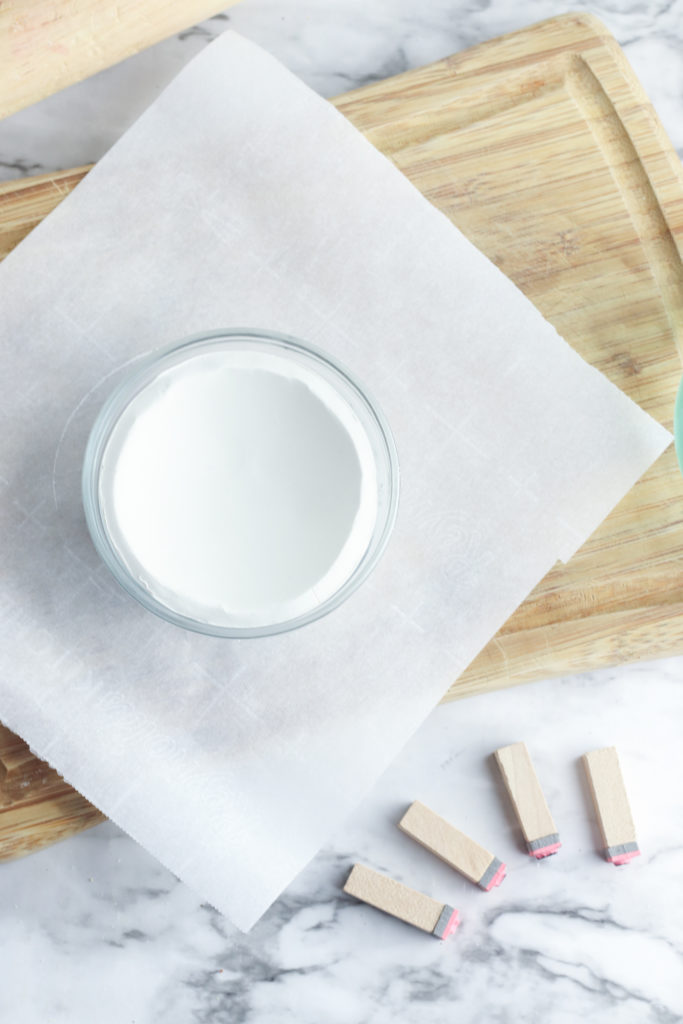 Step 6: Stamp
If you plan on decorating your bowls with stamped words, press the stamps into the bottom of the clay while it's still in the bowl. This will help keep you from distorting the shape of the bowl while you're stamping. Be sure not to press the stamps too hard into the clay. A gentle press is the best way to stamp the letters without going too deep.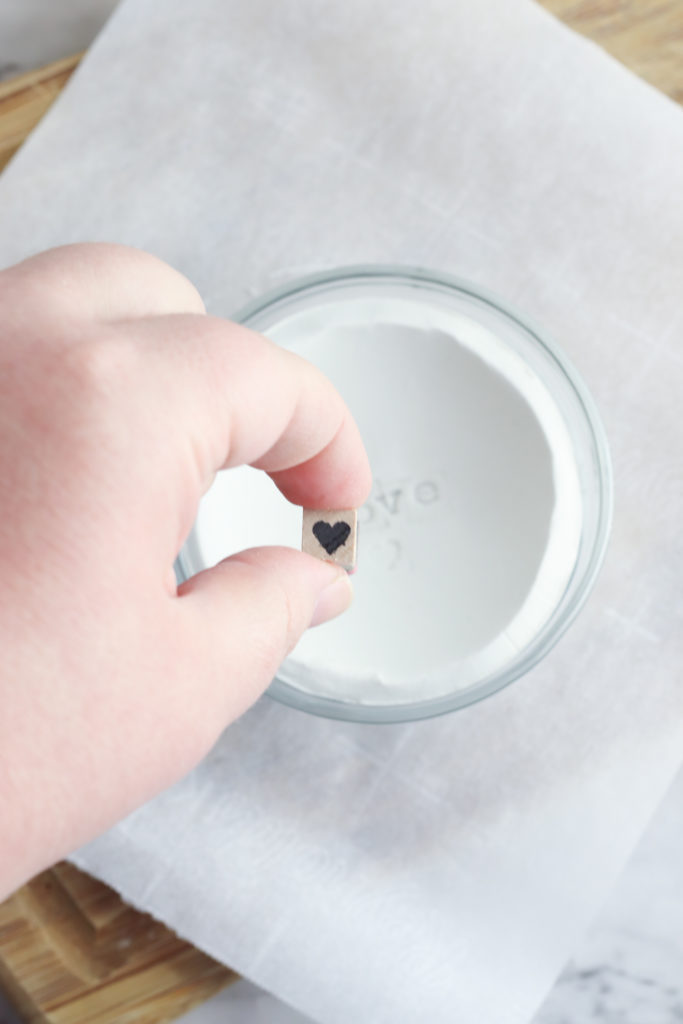 Step 7: Bake
After you've added your decorations to the clay, you can remove it from the bowl. Turn the bowl upside down and gently pull the edges of the clay away from the bowl until it falls out.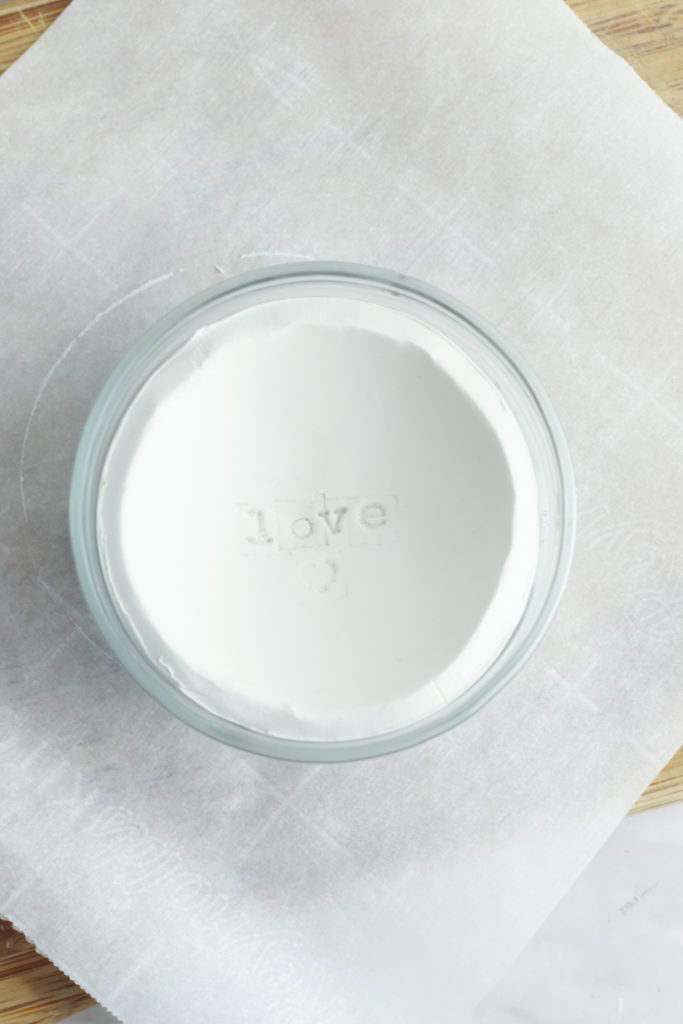 Place the bowls on a baking sheet and put them in the preheated oven to bake. Follow the instructions on your package of clay for specific baking times. A good rule of thumb is to bake your oven bake clay for 15 minutes per ¼ inch of thickness. So, I baked my bowls for 15 minutes. When the bowls have hardened, remove them from the oven and allow them to cool completely before decorating.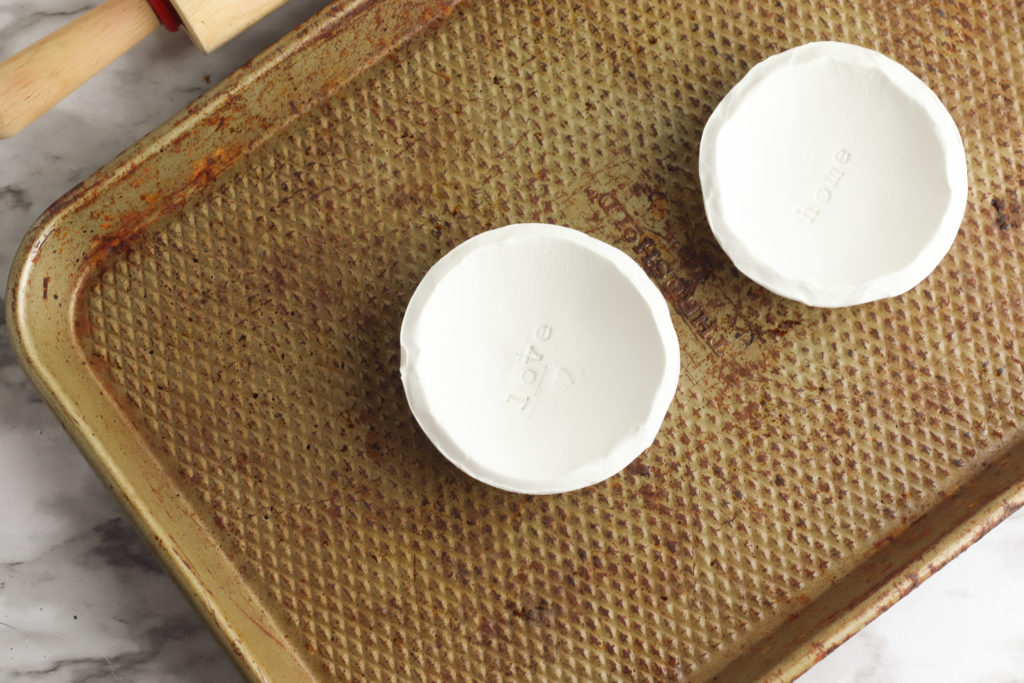 Step 8: Decorate
Use a fine-tip gold paint pin to accent the letters and edges of your bowl. After the paint has dried, you can add a glaze to your clay bowls or keep them raw. Either way, they're sure to make an amazing decorative storage bowl in any room of your house!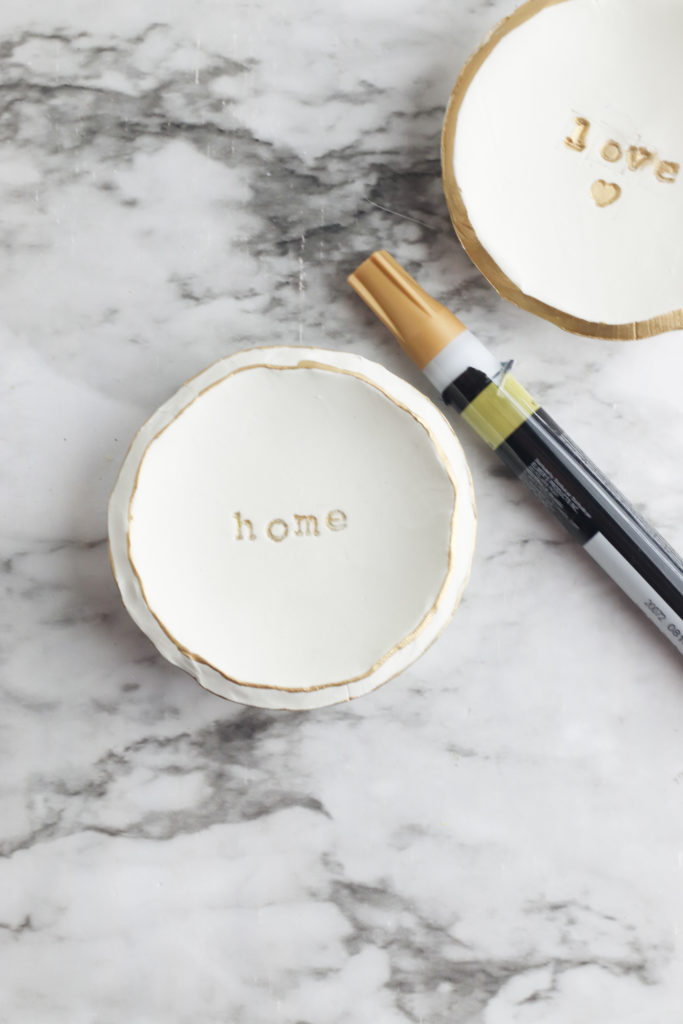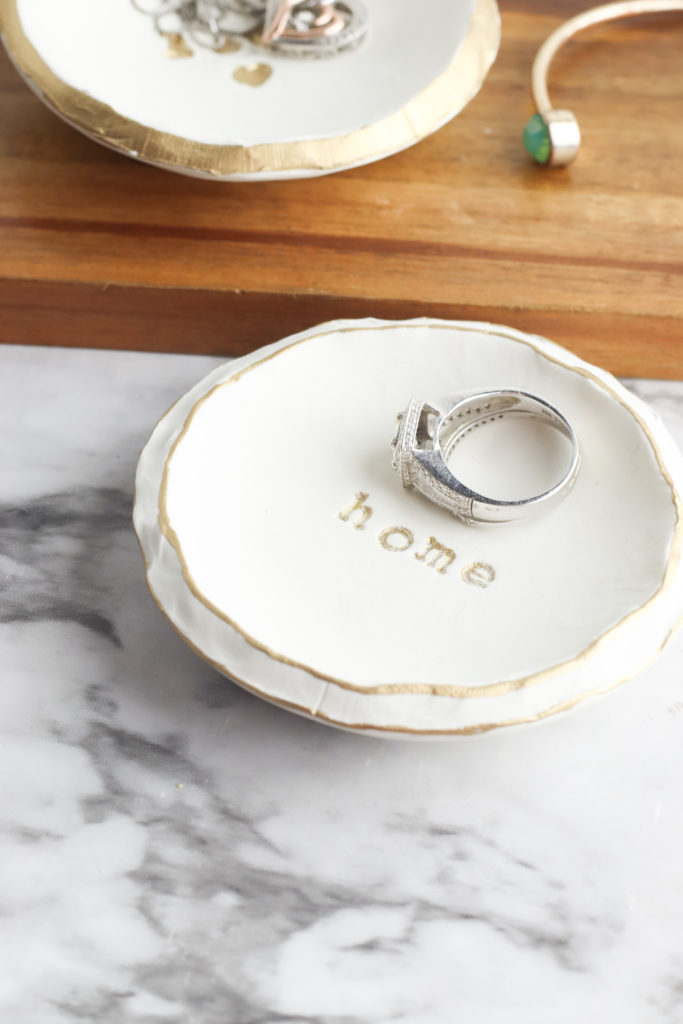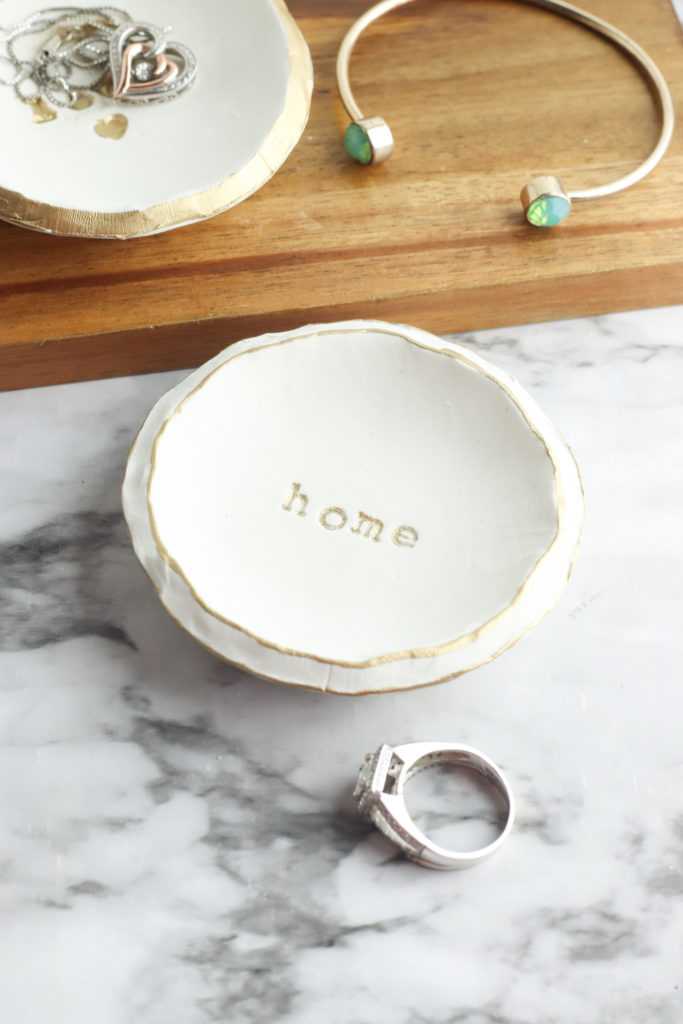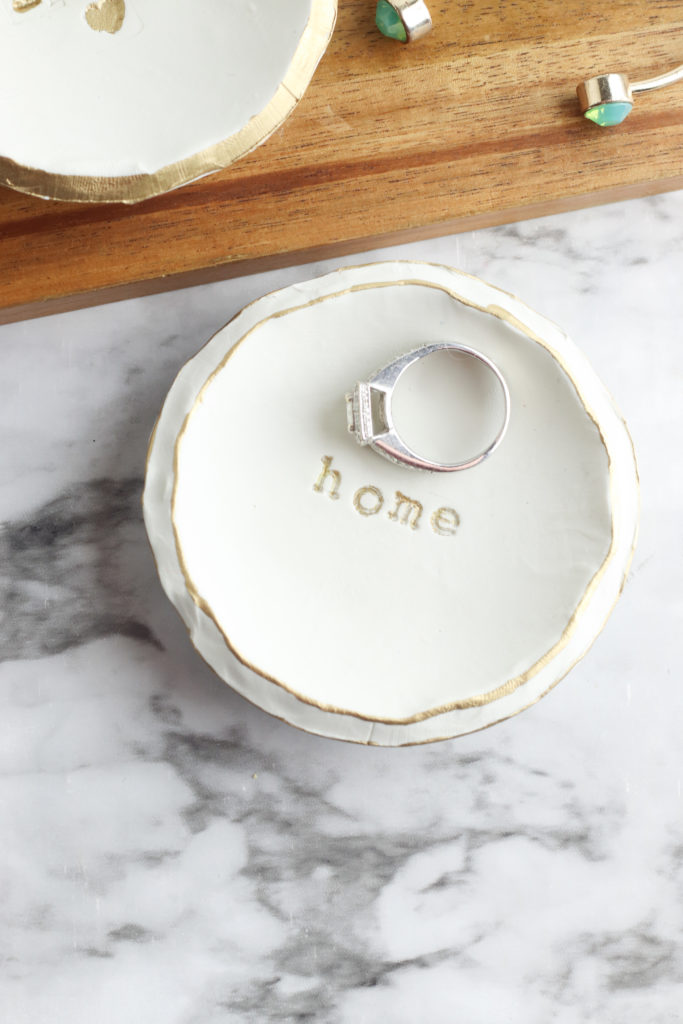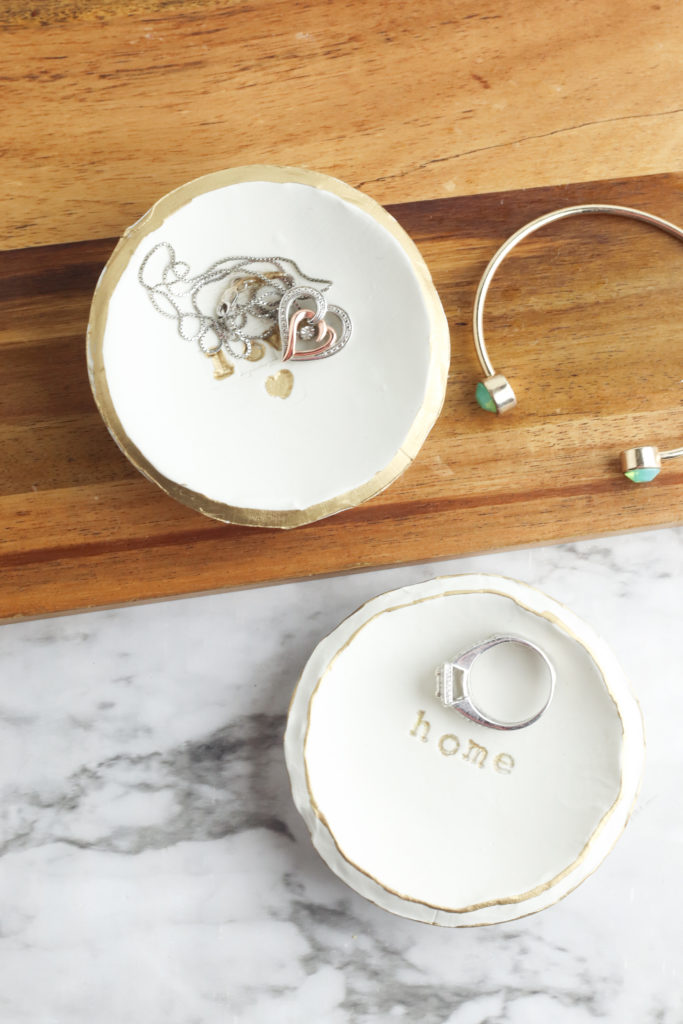 Want more DIY projects?
I did a different version of these mini clay bowls using air dry clay. Check out the air dry clay tutorial here!
How to make a macrame plant hanger!