I can remember Easter really clearly last year. I didn't do much in the way of decorating, but I did put my baby girl into a little Easter outfit and did an impromptu photoshoot in our living room. #matleaveafternoons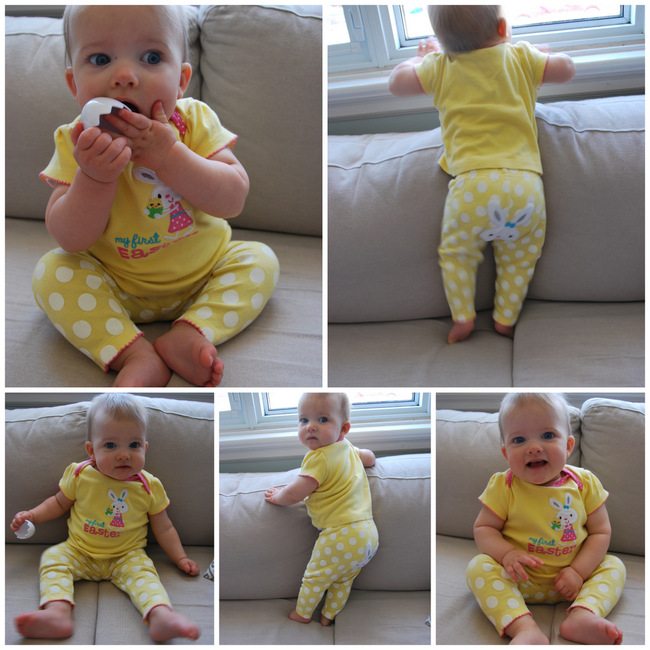 I can't believe how much that little lady has grown up. If you follow me on instagram, you may have noticed that we are currently enjoying an adults-only vacay, and Maya is at home with my parents. We'll be getting back during Easter weekend, so we thought it would be fun to do an Easter egg hunt with her before we left.
My supplies included:
Treats: Cadbury Mini Eggs, Cadbury Creme eggs, a chocolatey bunny
And other Easter goodies: stickers, a book, bunny ears, bunny paw prints, a basket and plastic eggs.
I think it's fun to mix up the hunt with a variety of stuff.
Want to see how she reacted? Here's the home video!
I love capturing memories and moments like that on video – I need to do it more often.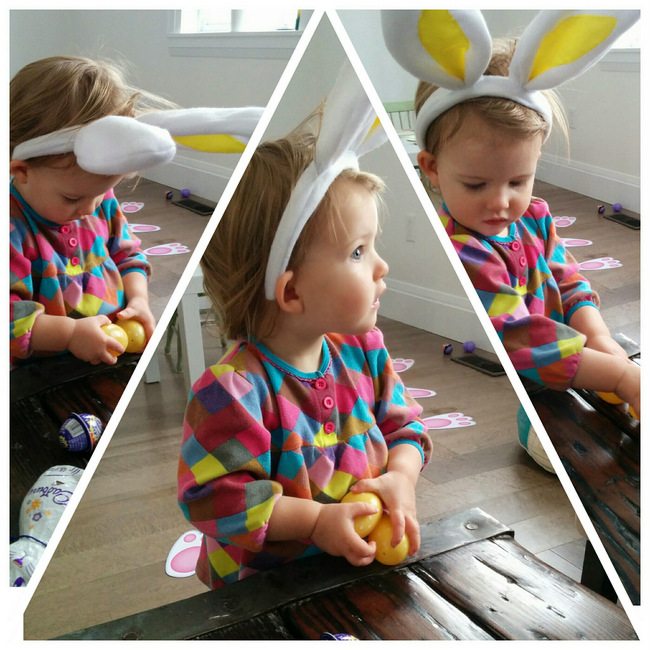 Anyway, the hunt was clearly a hit! And we may have repeated it about 4 more times that day. Eggs into the basket, and out of the basket, and into the basket, and out of the basket. Ha.
Do you guys have any plans for Easter? Are you getting into the mood? I think it's sweet to have April as Easter month. Sneak little treats into your kids backpack, paint easter eggs, do an Easter craft, whatever!
Disclosure: This post has been sponsored in part by Cadbury. All writing and opinions are of course, all my own!