Earlier this week you saw how we added some DIY artwork to our office/guest bedroom as part of its recent makeover. If you looked closely, you may have wondered why we hung the frames so high in relation to the bed… well it was because we were also in the midst of making and installing a headboard. Since I wanted the bed to look more like a daybed (remember it's a dual purpose room), I figured a length wise headboard would do the trick.
So out came the same wood, stain, and varathane as our other recent projects (like the DIY desk and these wedding signs). The wood (9.5 inch wide boards) came from Home Depot, where you can have the wood pre-cut to size. Then it was just a matter of applying my fave Minwax Dark Walnut stain, followed by a couple coats of varathane.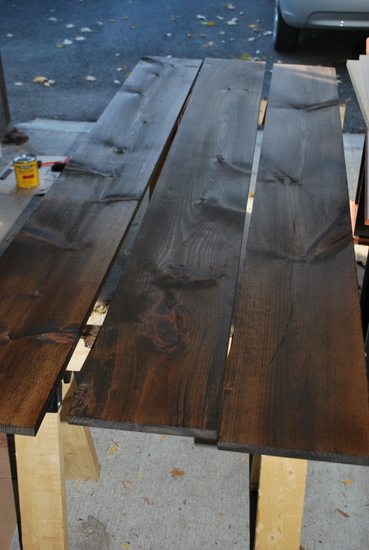 Once it was all dried and cured we brought the 3 boards inside (remember – you don't want that stuff to off-gas in your house, so make sure you do the painting in a well ventilated area).
Then we figured out where on the wall the boards should be placed, made sure they were level, and then just drilled away.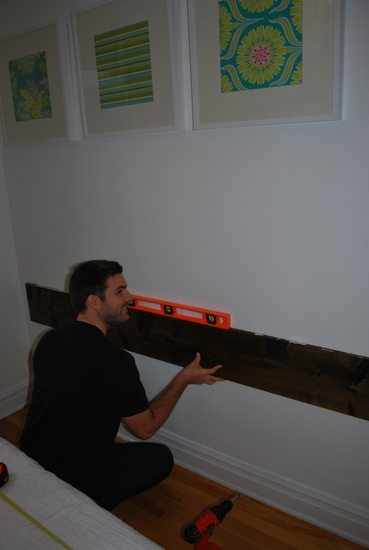 We thought about trying to find some brown deck screws so that the screws wouldn't show up so much against the dark wood, but then realized that we really didn't mind the look of the silver screws — it looked a bit more rustic and they really aren't super noticeable.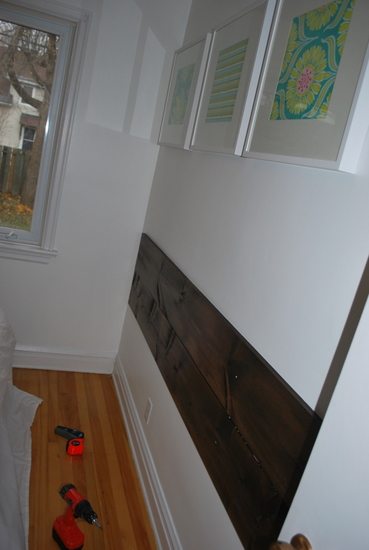 One, Two, Three boards… and done!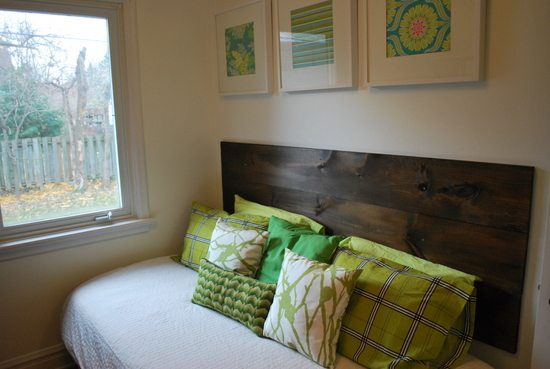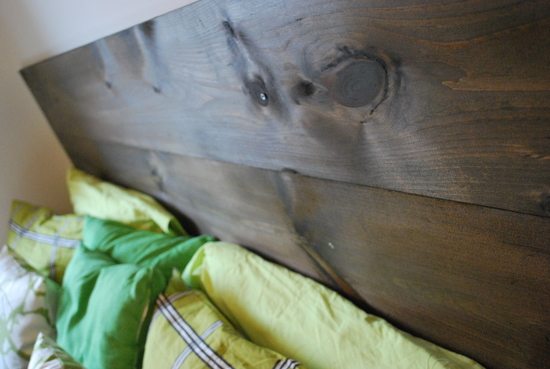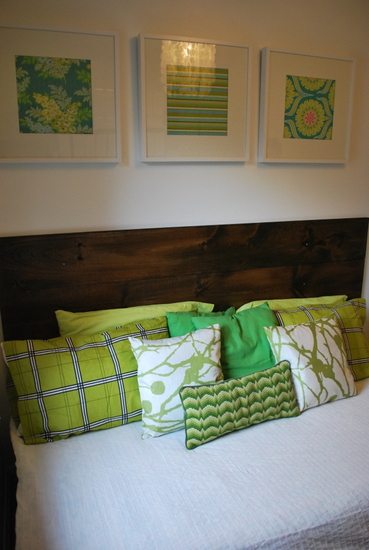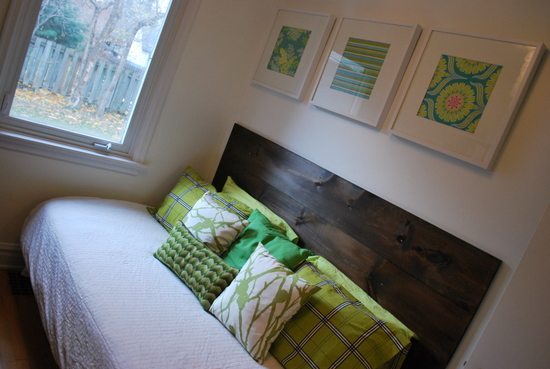 It definitely makes the bed seem more 'meant-to-be-there' and less 'just-shoved-in-with-the-office'. Using the dark wood also ties it into the desk (same wood tones) on the other side of the room.
We're hoping to get a few more of the little details on this room done in the next few days, so we'll be back next week with the updates. Oh and happy thanksgiving to all of our American friends out there! Have a great weekend everyone!
Get Access to The Vault.
Get FREE organization printables, art printables, design guides, and more. There is SOOOO much good stuff.
You know you want in!