Who doesn't love freshly baked muffins? It's something I love to do every Sunday so that we have some snacks to throw in the kids' lunches or for breakfasts, or on the go! These pumpkin banana muffins with chocolate chips are super yummy. Total win with the kids!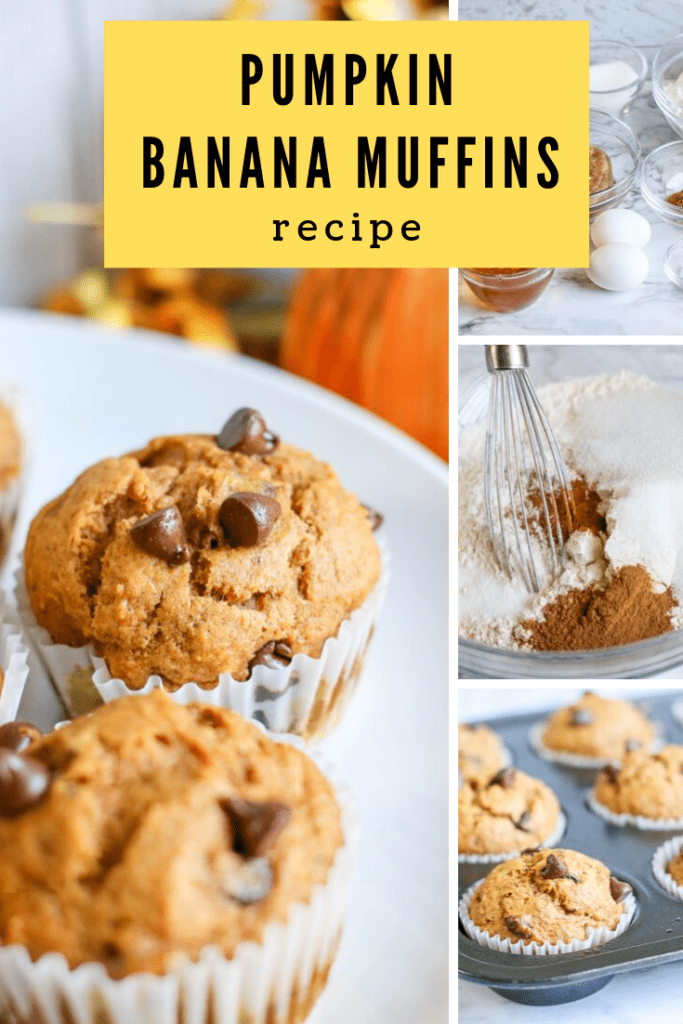 Ingredients
3 ripe bananas, mashed
2 eggs
⅓ cup melted butter, cooled
1 ⅓ cups canned pumpkin puree
½ cup honey (or maple syrup)
2 ½ cups all-purpose flour
1 teaspoon baking powder
1 teaspoon baking soda
½ teaspoon salt
2 teaspoons pumpkin pie spice
1 teaspoon ground cinnamon
1 cup semi-sweet chocolate chips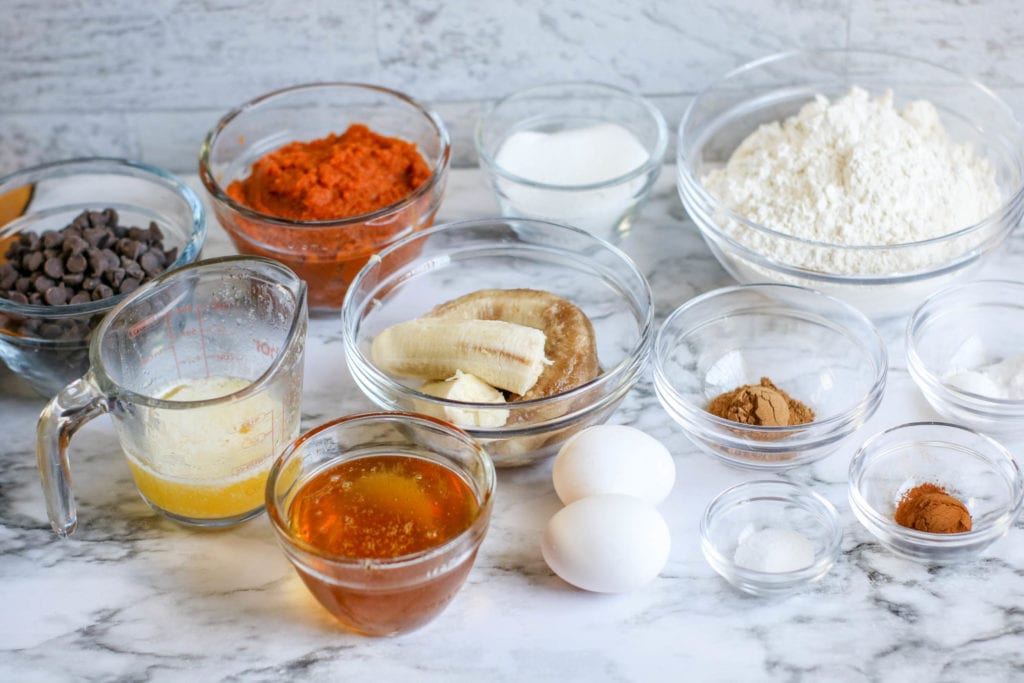 Pumpkin Banana Muffins (with chocolate chips!) Recipe:
Preheat oven to 375 degrees. Prepare a 12-cup muffin pan with muffin liners or grease with oil or butter.
In a medium bowl, whisk together flour, baking soda, baking powder, salt, pumpkin pie spice and cinnamon. Set aside.
In a large mixing bowl, whisk together bananas, pumpkin, eggs, butter, and honey. Stir together wet and dry ingredients until just combined.
Fold chocolate chips into the batter (skip the chocolate chips if you want a healthier option).
Divide the batter into 12 muffin cups.
Bake for 18 to 20 minutes. Allow to rest in muffin tin for 5 minutes before moving to cooking rack.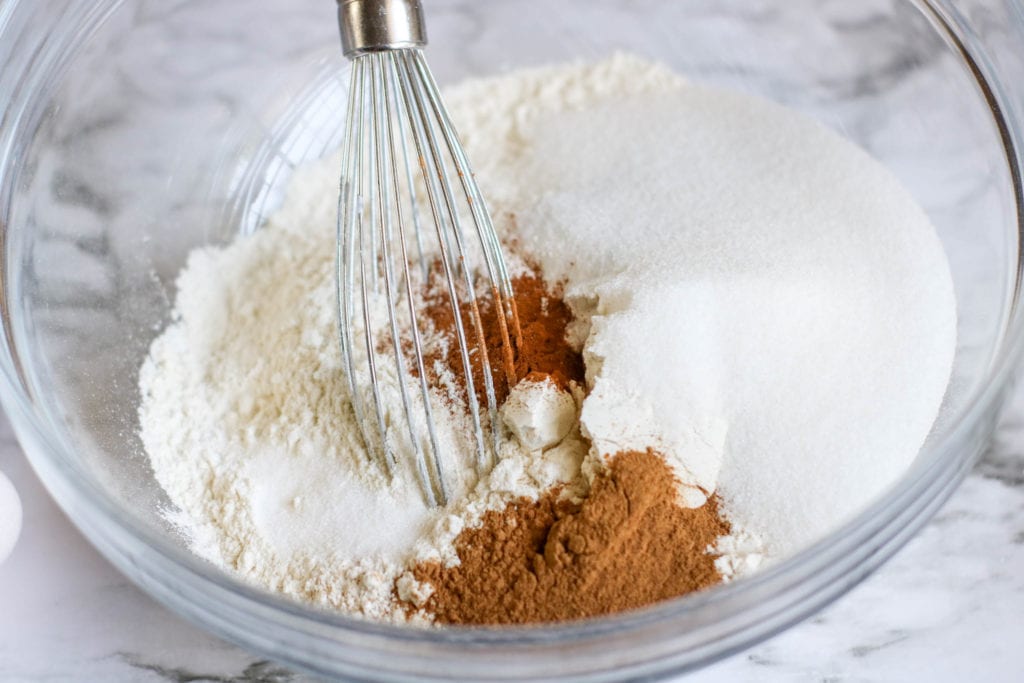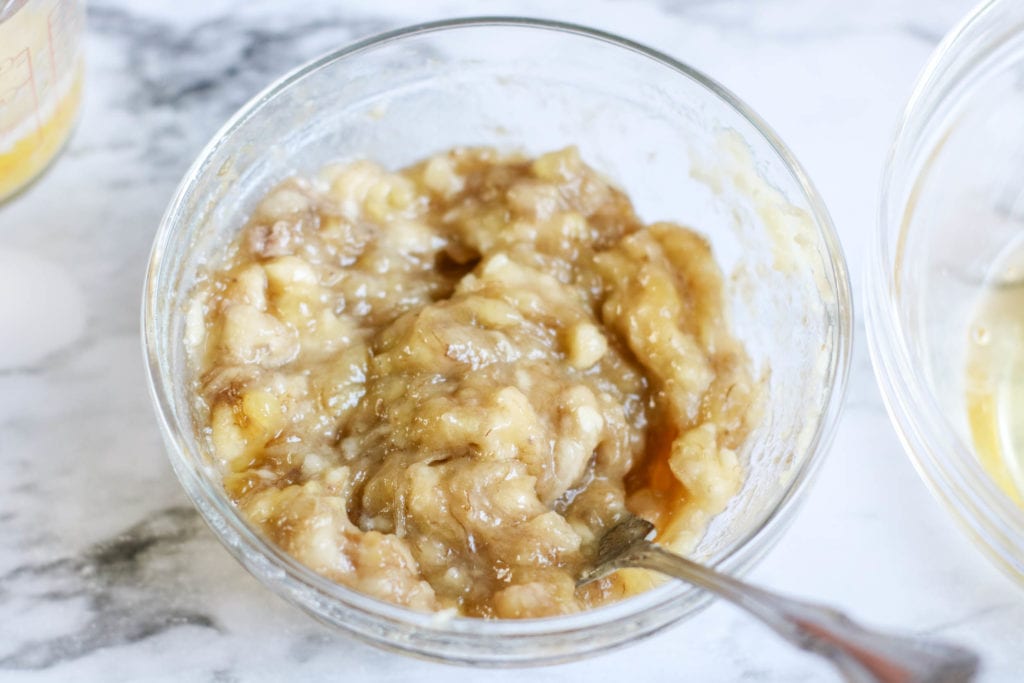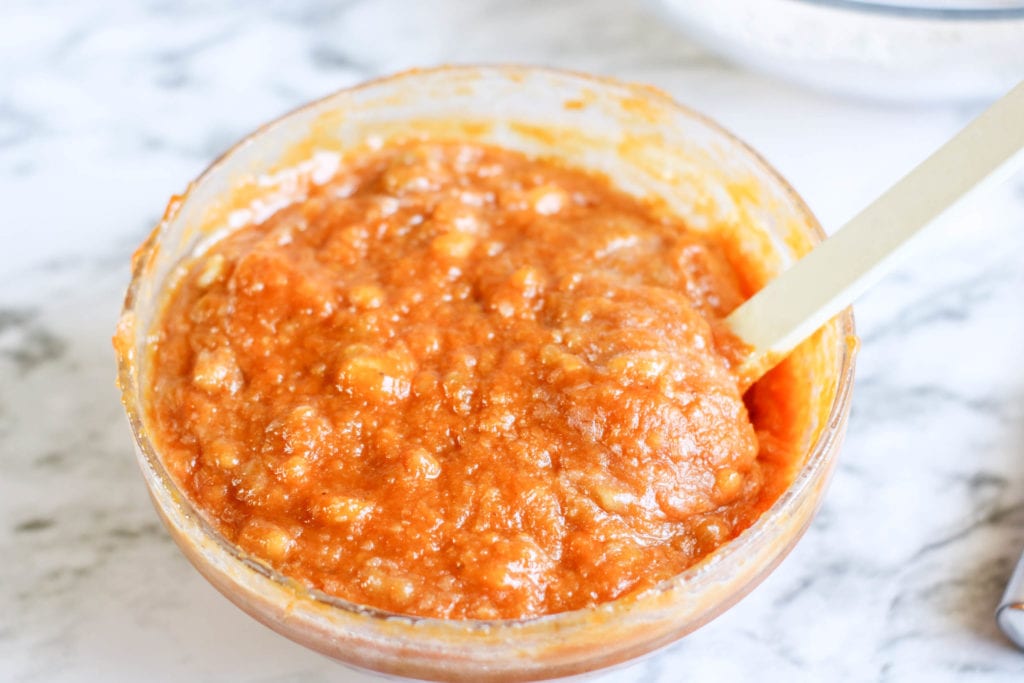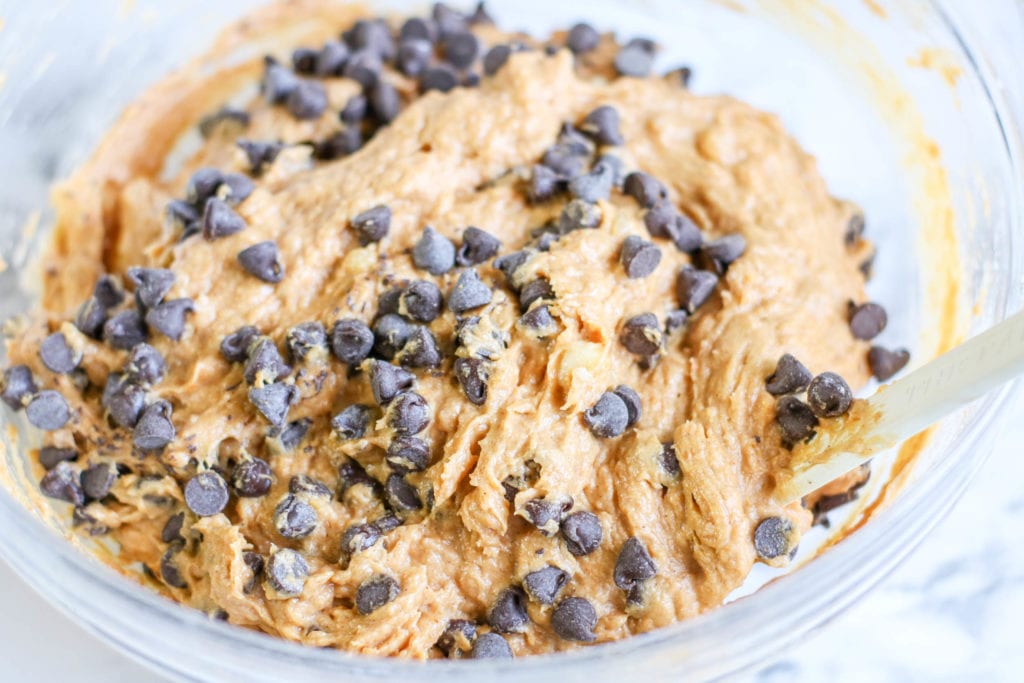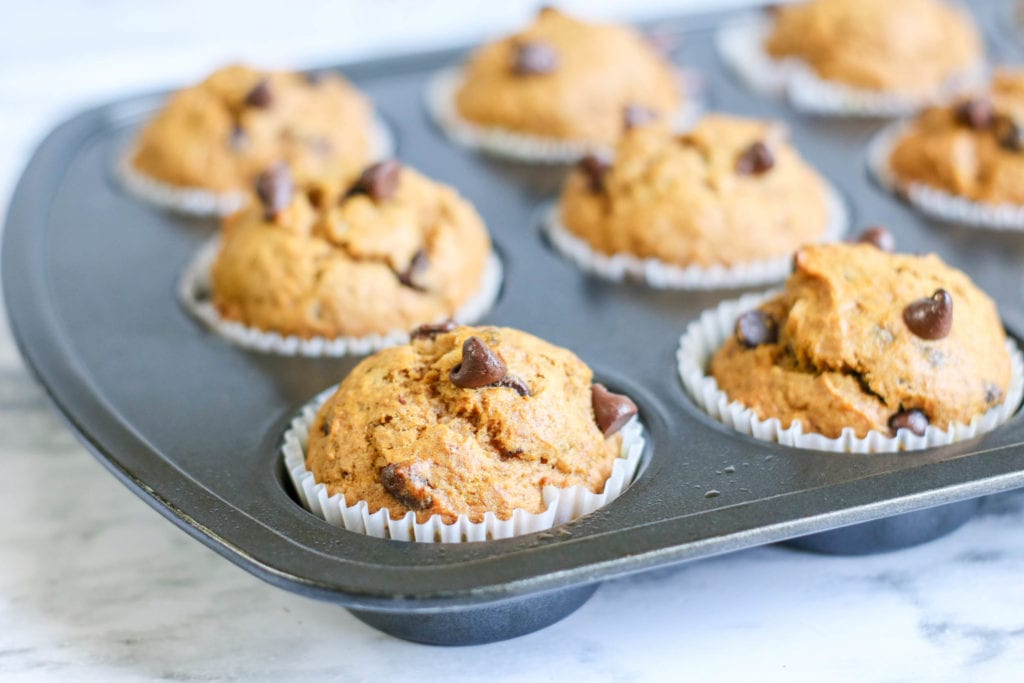 Taking these fresh out of the oven and having one with a cup of tea? Heaven.
They are the perfect Fall snack!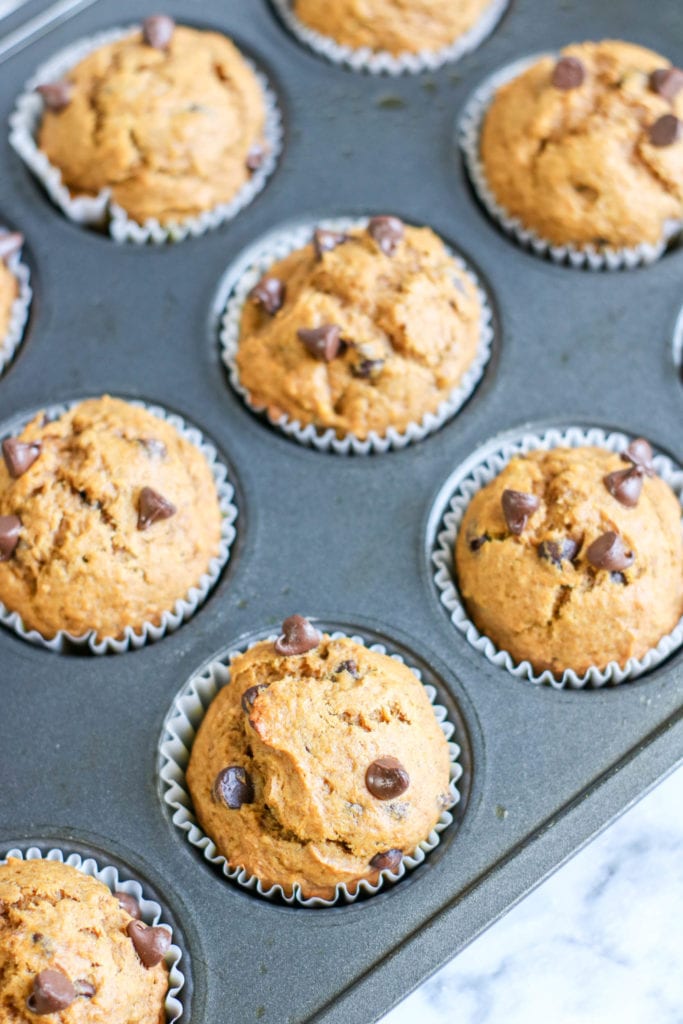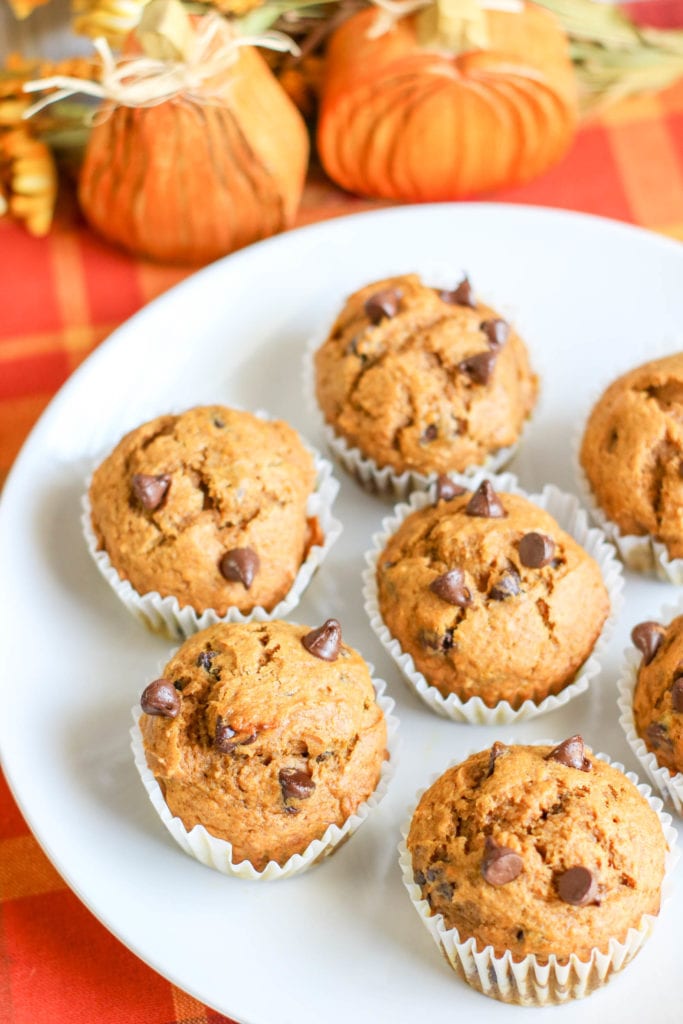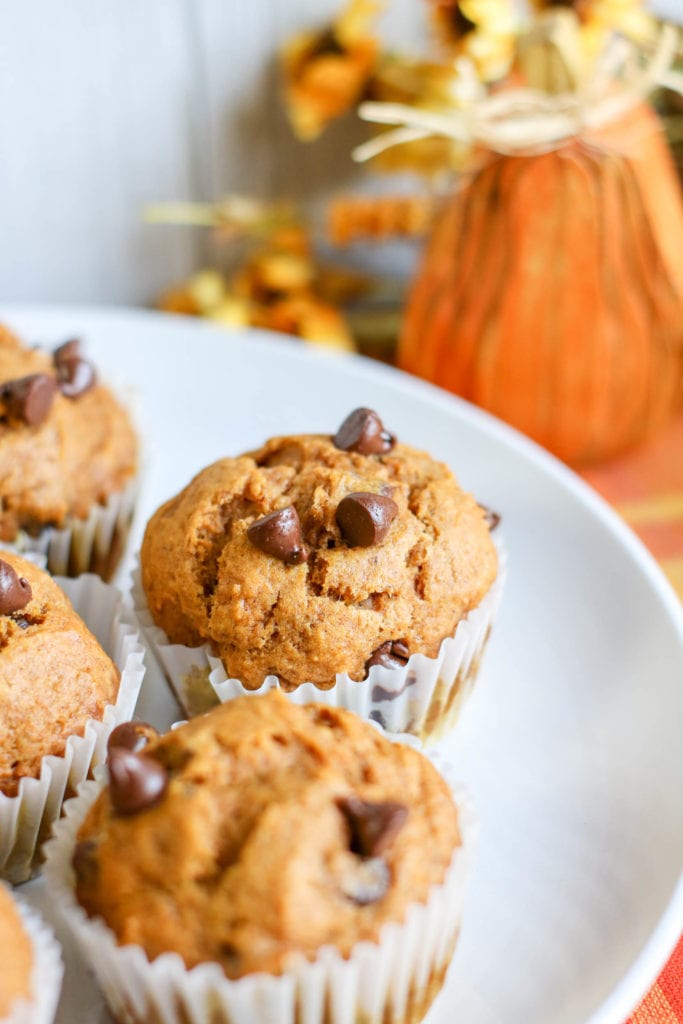 You can skip the chocolate chips if you want a healthier, sugar-free alternative. You can also replace the honey for other sweetener options if you want (maple syrup or applesauce are both great!).
Will you be trying out this recipe?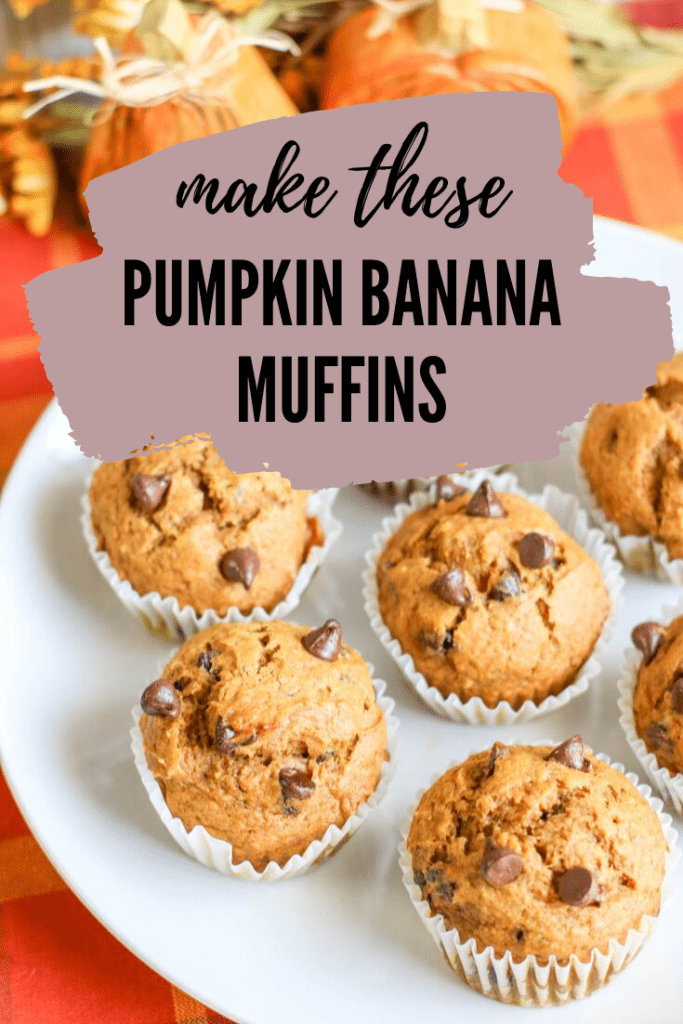 Want more recipes? You might also like…