So the last time we left off on Project Basement Organization, we had just installed the IKEA Algot shelving/drawer system. This past weekend was a nice, quiet one at home, so it was the perfect time to get cracking on organizing down there.
Just to recap, we need to keep everything that was originally down there (paints + supplies, home improvement stuff, brooms, vacuum, etc), and then add in a whole more.
Like, for instance, this entire closet from the guest room/office which will soon be the nursery's closet…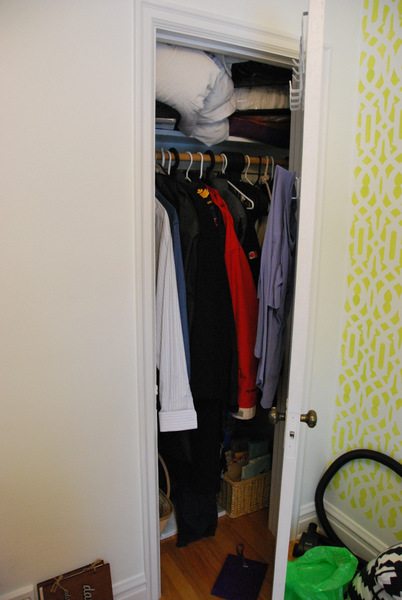 .. and our games from this little dresser in our living room, which will soon house our laptops (when we're not using them), and some baby stuff….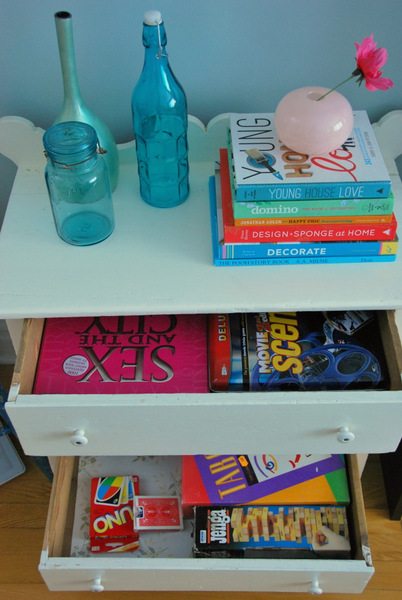 … and all of our paper documents which are currently filed away above our desk (these shelves will go when this room turns into the nursery) and in a cabinet at my parents' place…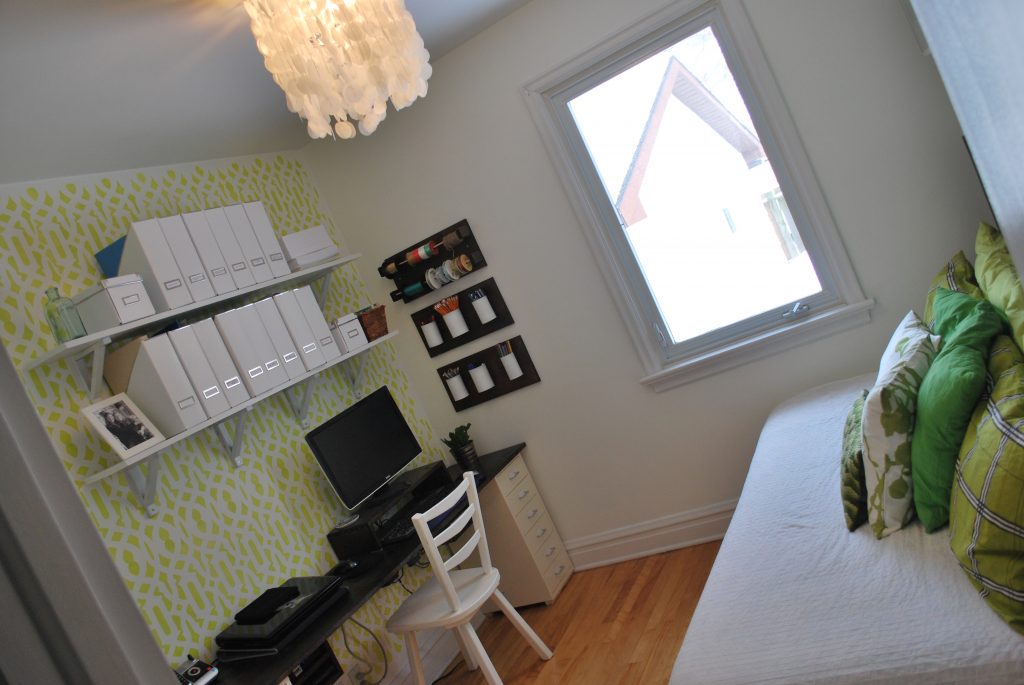 … and a few other things floating around our pad. So yeah, a lot of stuff. Other than one small linen closet in our house, it's our only storage area besides the garage (where hubby's workshop is, plus sports gear, big pieces of furniture we're not using, everything car-related, etc).
My basic method was to tackle one area at a time. I would take everything out, group like things together, and then fit them into the most size-appropriate bin. We had purchased the clear bins from IKEA that fit perfectly with the Algot system – some are tall and others are shorter and you can stack them. Once I had things in their bin, I would bring the bin down and place it on the shelves. Oh, and you'll notice in the left hand side of this photo, that Dan put together the armoire (it's the Aneboda from IKEA for $100), which replaces that wooden shelving unit that had been sitting there.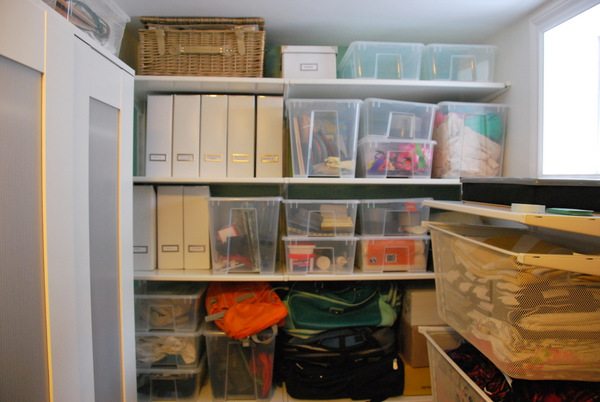 There were a few things that didn't fit into bins (like our bags), some file folders we decided to keep (instead of filing away in filing boxes), and the linens which went into the drawers, but just about everything got a bin.
And you know what bins mean to this organizational freak, right? Labels. So my jam. It was a use-what-I-had situation, so I grabbed some colourful cardstock and cut them to size.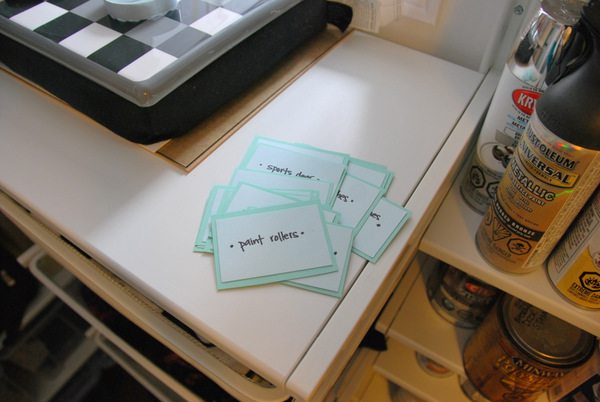 I used some double-sided sticky squares to adhere the labels to the bins. That way they'll be super easy to take off in case I ever need to switch them up.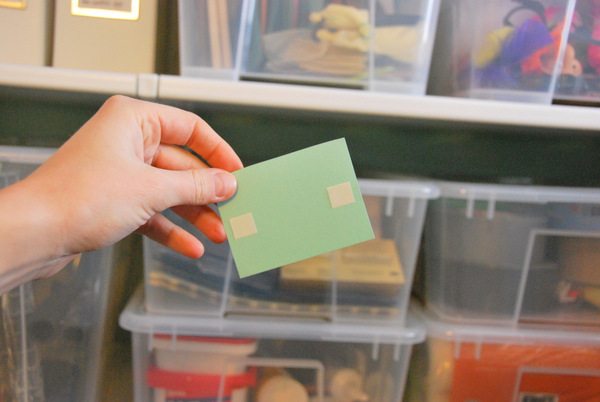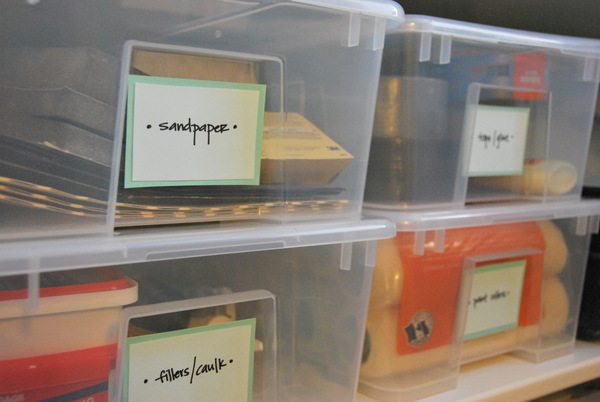 I also needed to do something about the paint cans. Remember all of those big gallons sitting on the floor? Well, at least half of them were almost empty.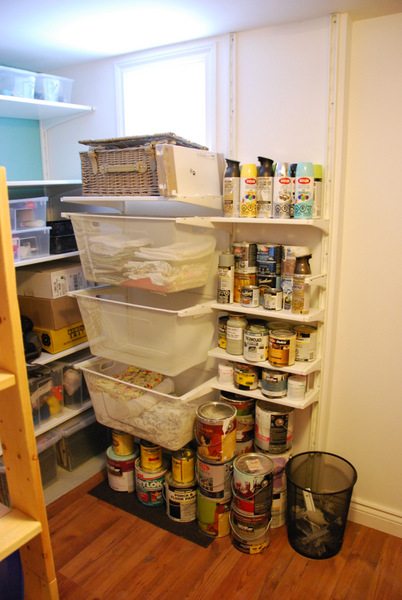 Time for some decanting. Luckily I had some unused mason jars sitting in the garage, so I grabbed the cans and the jars and got to transferring the paint over.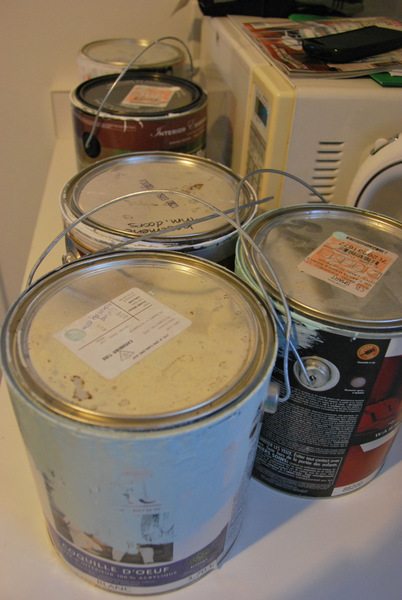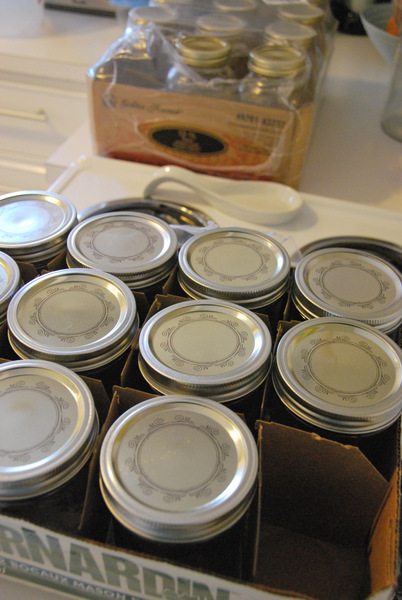 Mason jars have a good seal, so paint can happily sit in these jars for quite some time. Actually, I read it was better for them than sitting in an almost-empty can that has tons of air sitting in it. Oh, and for anyone wondering, we had the window wide open and I was wearing a mask while doing this job. Not all of these are low-VOC so gotta protect baby sprout!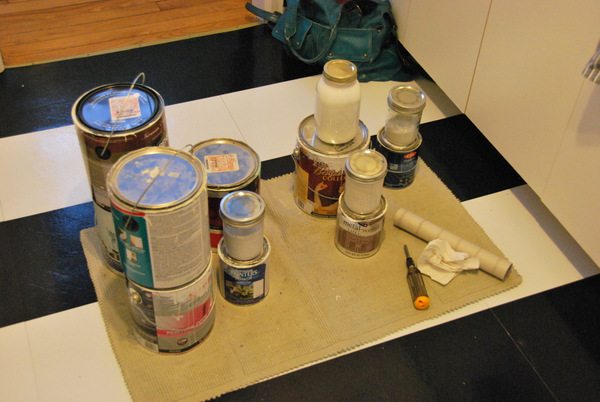 I didn't do anything too fancy with the labels on these guys – just used some white address labels I had. I made sure to write down all pertinent information – brand, colour, finish – and also what rooms I had used it in. It makes a huge difference to get a lot of those big cans off the floor.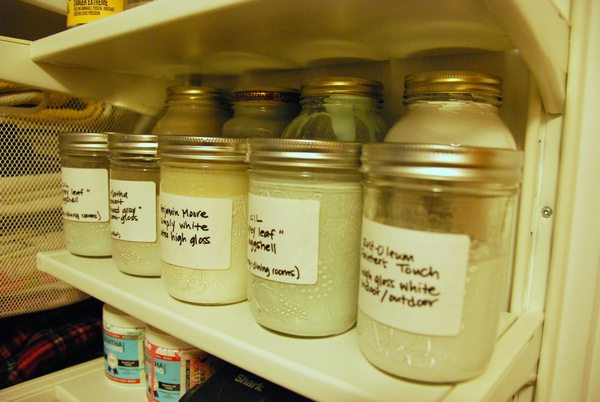 So that's where we stand. Things are really coming together. Just a few last finishing touches, and moving our clothes down to the armoire, and we'll be set. After photos to come soon!
What did you guys get up to this weekend? Doing any organizing at your place? Ever done the mason jar thing with your paint stash?