After sharing our plans last week of tackling our storage monster in the basement, we got started right away with clearing things out.
Just to remind you, here's the craziness that we were starting with. Too much stuff and so much wasted space (in a small space to begin with).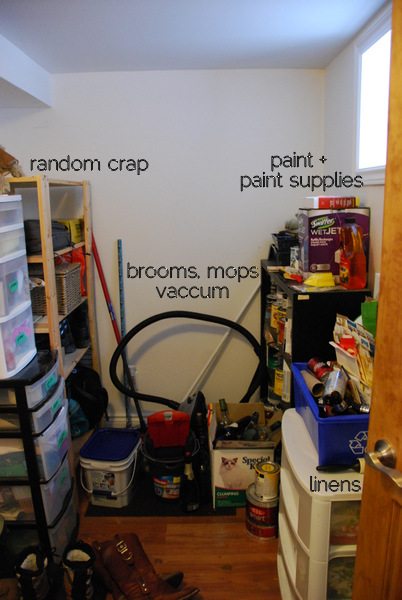 There wasn't much of a method to our madness with this, we just started moving things. We brought most stuff upstairs, but kept one shelving unit in place to hold our paints (there was no way we were going to lug every can upstairs).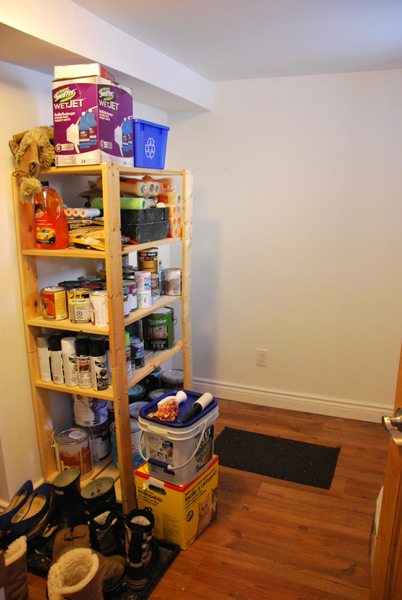 We hadn't seen this much of these walls or floors in years!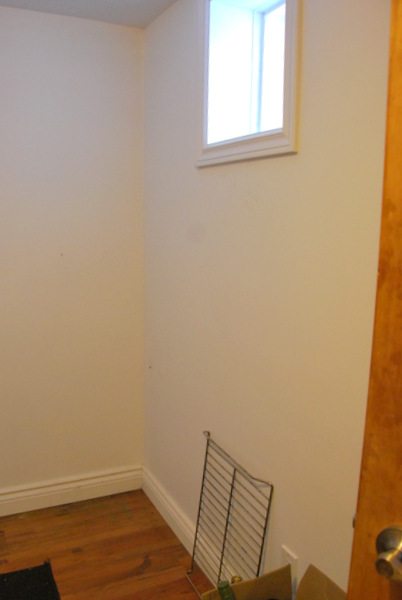 But upstairs? Holy smokey it looked like a bomb went off. We had a few storage bins from IKEA already on hand (the ones that fit the Algot series), so that night after we brought the stuff upstairs I started to go through everything. I would empty out the drawers and make boxes of like items. All tapes in one box, all sand paper in another, all polyfilla/dap/wood filler in another, you get the idea. Oh, and the TV watching in the background is a must. Hellloooo, bachelor.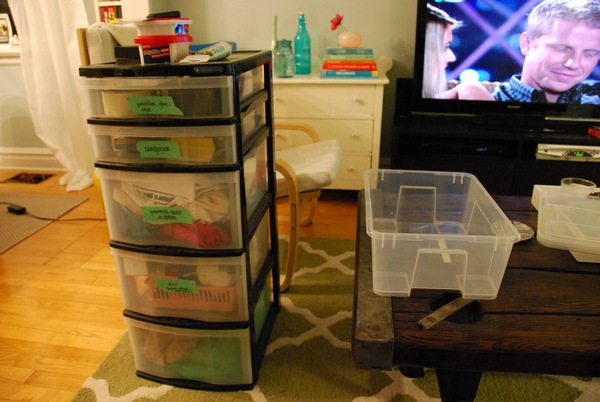 Our office is taking the brunt of the chaos. At least that way we can close the door and try to forget about it. It's just a good thing we don't have any guests coming to stay anytime soon!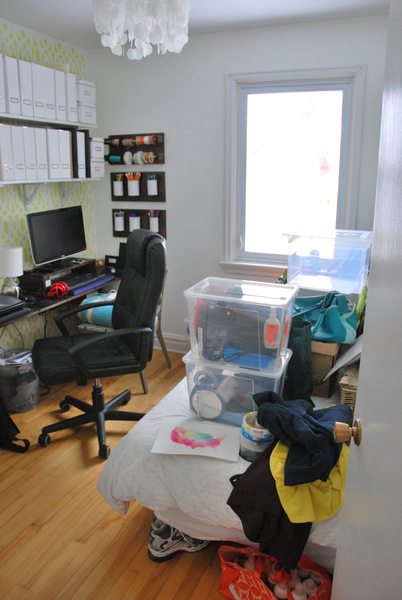 It ain't pretty.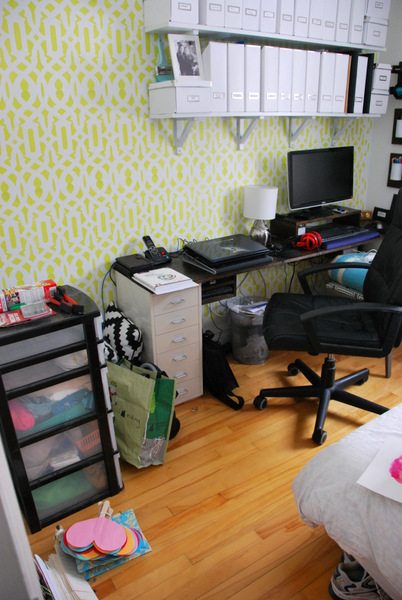 Back downstairs, things are coming along. We decided to paint the back wall to try and break up the white a bit. I liked the soft turquoise that we used on the focal wall at the top of the stairs (you can check that out here), so went with the same colour for continuity. Plus, there was tons left in the can so we didn't have to shell out any cash for this guy. Good for cheapos like us.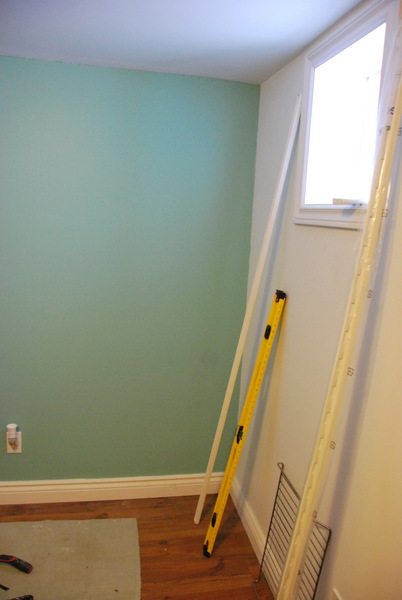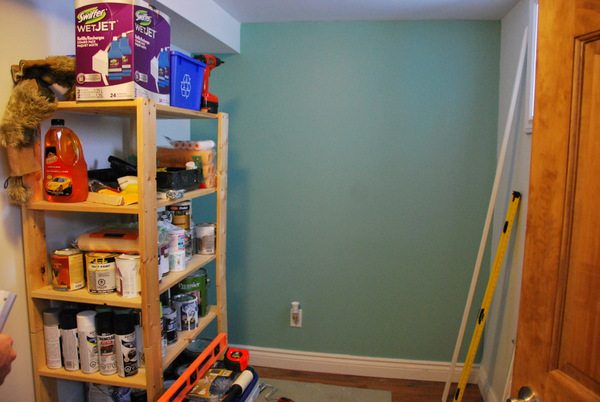 Next up is to start installing the Algot series. We bought all of the pieces we think we'll need from IKEA already, so time to get them up onto the walls. Can't wait for that part.
Do you guys have any genius storage tips? Any favourite labeling techniques? I have yet to label my bins and wanna make them look all pretty. I'm thinking chalkboard labels but I could be convinced to go a different route. Once again, I know I'm a bit loony when it comes to organization but I also know I'm not the only one out there. Right? :)