To celebrate valentine's day this week, I thought I would add a little touch of love to our living room with a sweet little DIY valentine's day heart garland/bunting.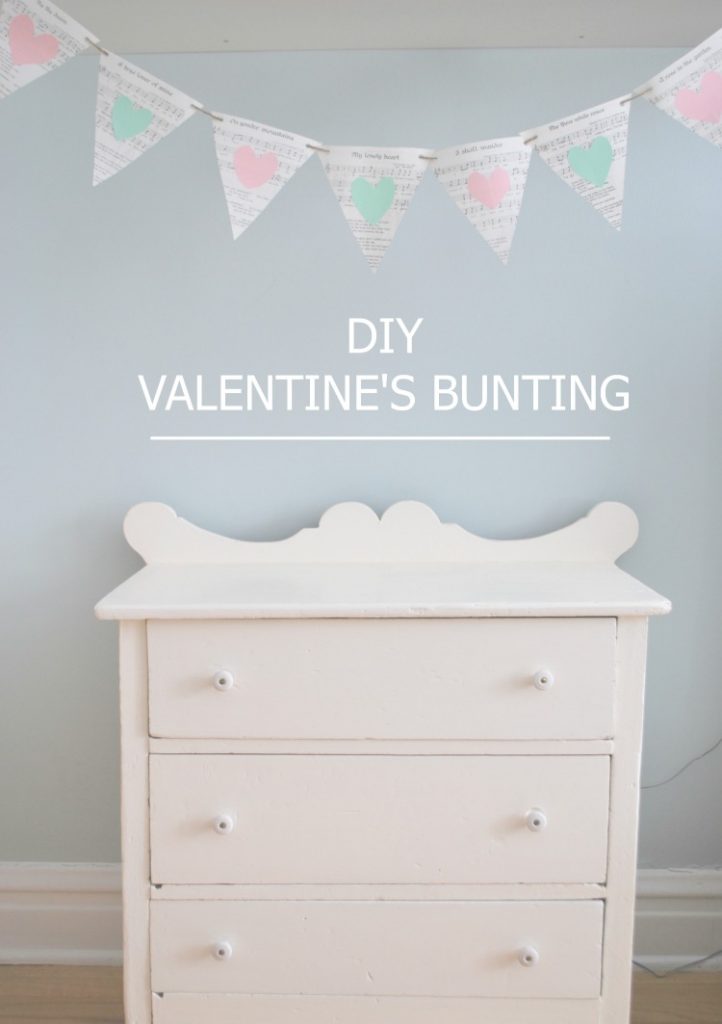 I grabbed an old music book from the thrift store for 50 cents and then had the rest of the supplies on hand (scissors, cardboard template, hole punch, coloured paper, glue, and string).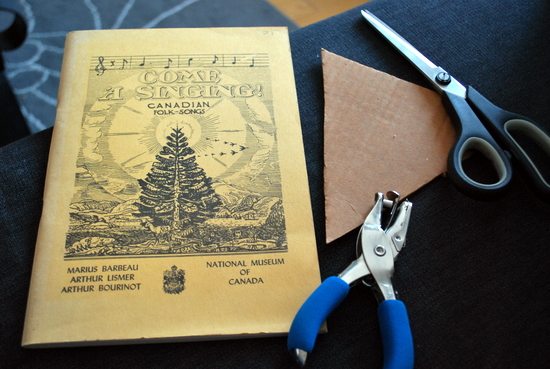 I cut out eight triangles of the sheet music (based on my cardboard template) and hole punched in the two top corners of each. Oh I also cut out eight small hearts (four in pink and four in pistachio green).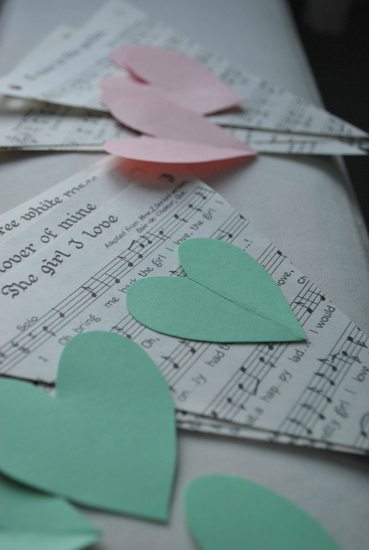 Then I just glued the hearts on and strung some jute string through each triangle. You want to weave the string through the holes so that most of it gets hidden behind each flag. Make sense?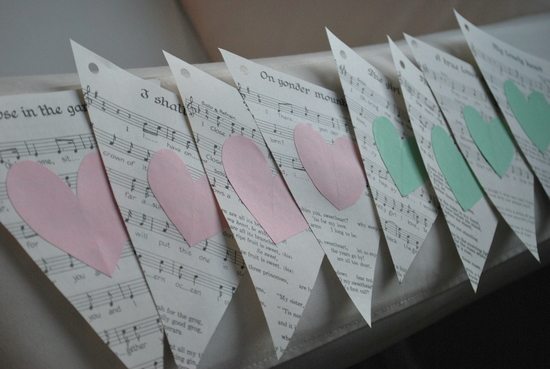 ..and ta-dah! A sweet little bit of looooove.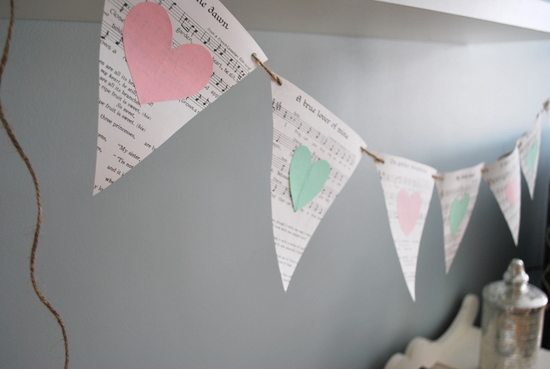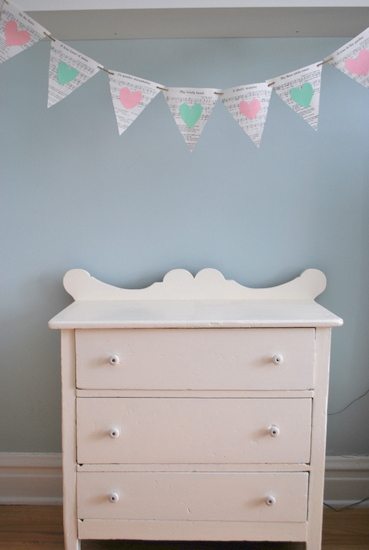 Sweet, right?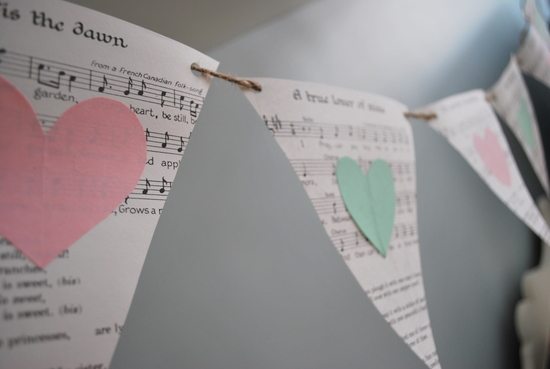 This took all of 20 minutes… so if you want to add a little festivity for your love day tomorrow, throw one of these together. Instead of sheet music, you could use newspaper or any other decorative paper you have lying around. Have fun, lovebirds!