This is probably the most fun blog post I have ever written. I am very, very excited to let you guys know that we are bursting with some extra love this valentine's day…..

……yep, I'm pregnant!! Weeeeeee!!!
We're due on August 6th… which just so happens to be our wedding anniversary. Sweet, huh? So that puts me at just over 15 weeks along.
We found out in early December, and told our parents the news on Christmas day. We called Dan's parents, and got to tell mine in person (we were on holiday with them in St. Lucia). Needless to say there were tears and giggles and excitement from all parties! Here are my parents – I had made them little onesies to tell them. They were the last gifts of our Christmas morning present opening. We had them open them at the same time — my Mum's said "world's greatest nana" and my Dad's said "#14 for an awesome grandpa" (it's his 14th grandchild!). Of course my Mum burst into immediate tears before she even got the present open, and my Dad roared with laughter.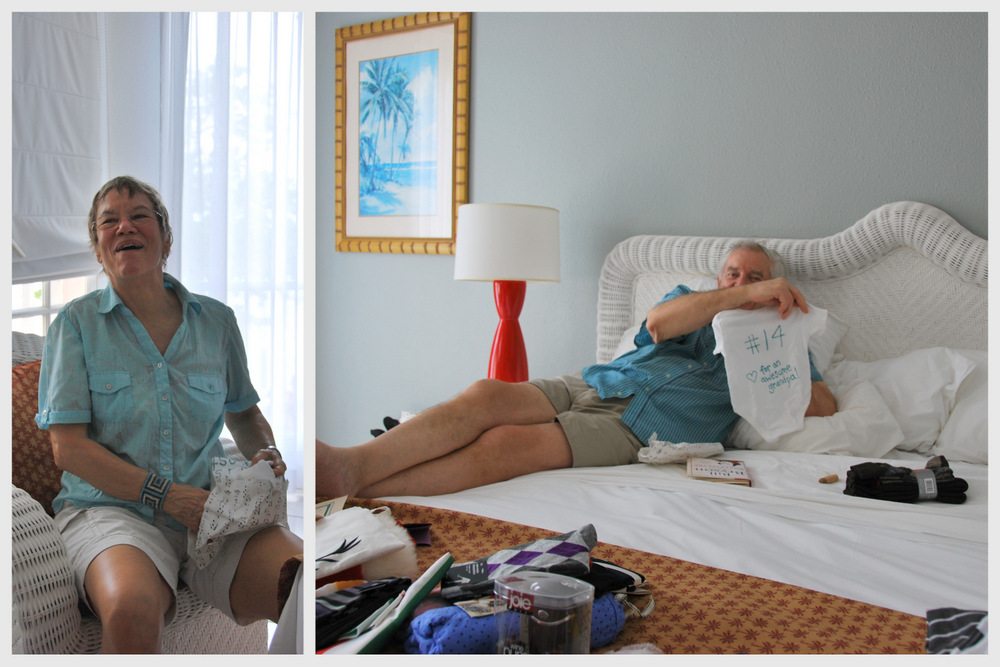 Overall, I have been feeling good. The first trimester was pretty par for the course- luckily I didn't have too much nausea (not throwing up all the time like I know some women do – more of a constant quease), the extreme tiredness was crazy (I think I may have fallen asleep standing up on a couple of occasions?!), and I had some low back pain which has been resolved thanks to an amazing physiotherapist (it seemed ridiculously early for back pain?!). And now that I'm into my second trimester, I'm feeling like a million bucks! My energy is back and I'm definitely getting rounder.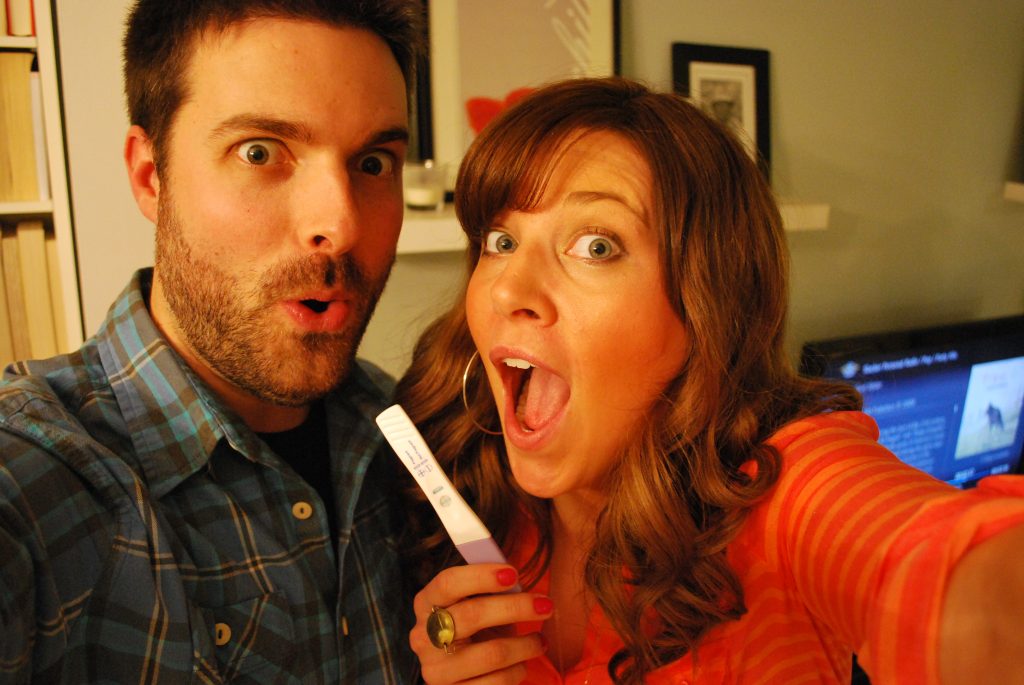 We have been doing weekly photos since we found out, so here's where we're at so far with bump watch (well, this is up until week 13 – I'm a couple weeks behind in the photo editing). Starting to get more noticeable, for sure. I officially can't fit into my jeans anymore without a bella band (those bands that let you wear your jeans with the button undone), and I have even gone out and bought some maternity pants already, which by the way are ridiculously comfortable. Can I wear them forever from now on?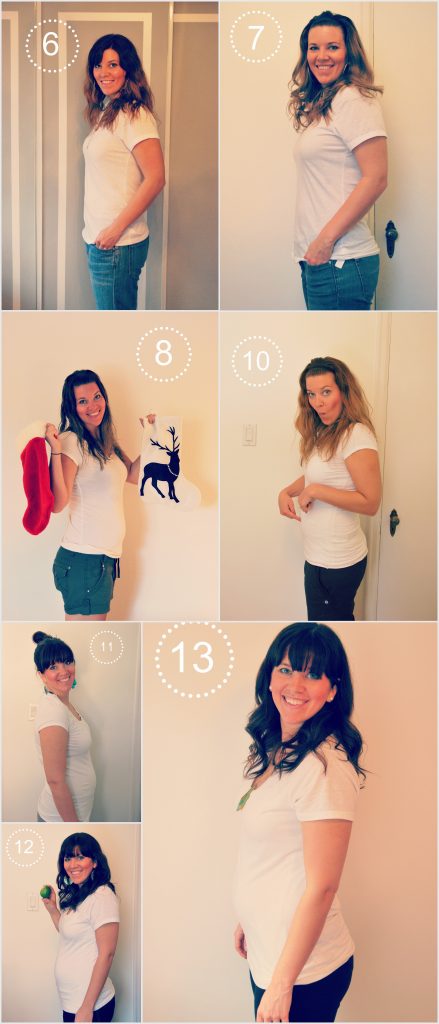 So basically… we're pretty darn thrilled! Best valentine's day present ever.
I promise this won't turn into a baby blog… but there may be some serious nursery decor coming in the next few months! I may or may not already have a whole secret pinterest board dedicated to all things baby. Ha! I just can't help myself. C'mon, who's surprised?