The bathroom. A room in our pad that has been at the top of the "to do" list ever since we moved in. I have showed this shot below of the room in our house tour, but have tried to avoid any other pictures at all costs.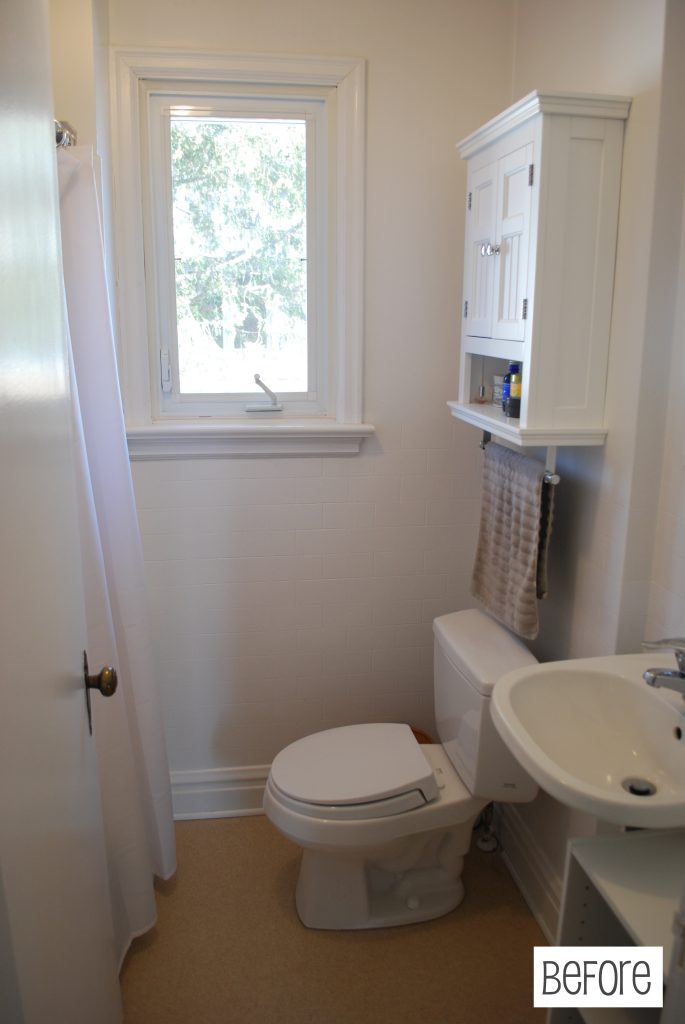 Want to see why? This grungy, old, doesn't-get-clean-no-matter-how-much-you-scrub tub is why…
Ickity Ick Ick Ick. See why it has been at the top of our list? Not only is the tub grimy and gross, but the vinyl floors are "blah", the sink that comes out of the wall has zero storage, the lighting is boring, and the room just doesn't really have anything going for it.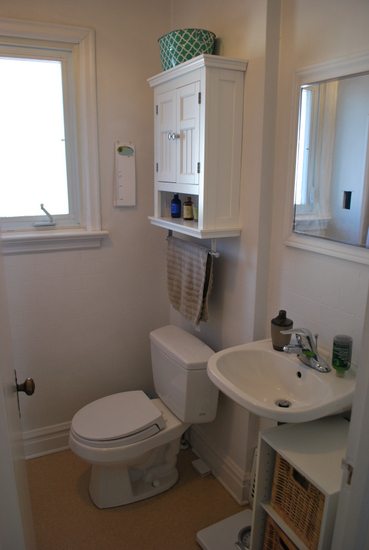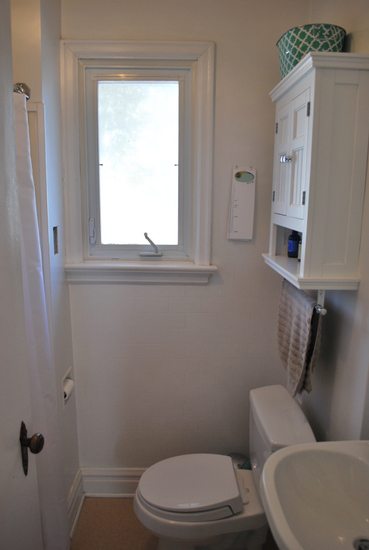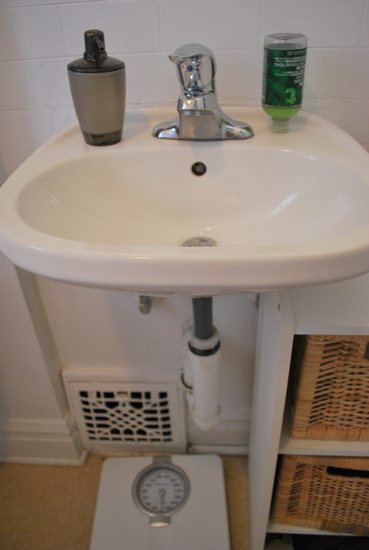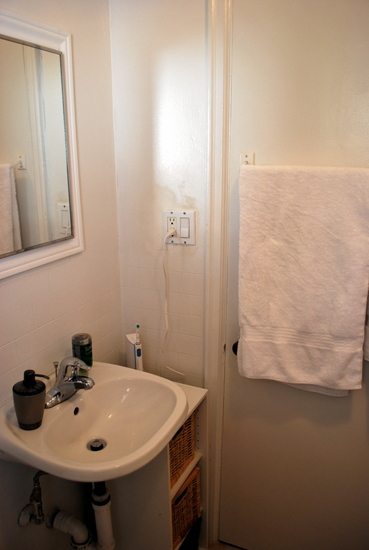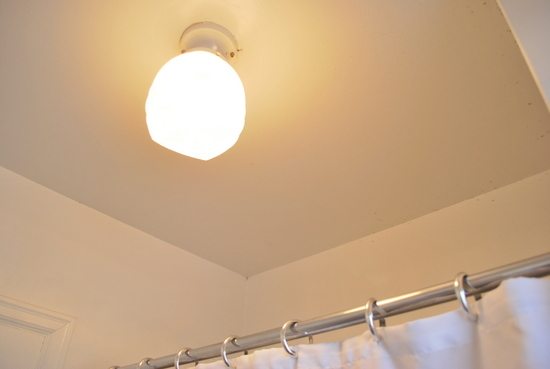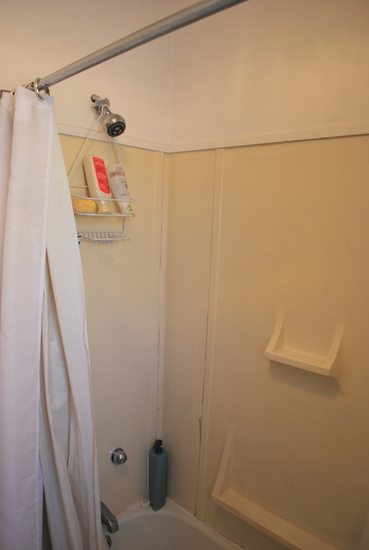 So, it's Bathroom Renovation time!
We've been saving our pennies and talking endlessly about what we'd like to do with this room for months. Because this is the only bathroom in our house that we use (the second bathroom is downstairs and is part of our tenant's apartment), we need to keep it as a 4-piece and try to pack in as much storage space as possible. This is a wee little bungalow after all.
I'm leaning towards white subway tile, marble, and pretty classic finishes. Pops of colour, but mostly neutrals. Stay tuned to see how this room turns out, and all the steps in between!
What about you folks? Done bathroom renovations lately? Any "wish you knew beforehand" tips to share?