You guys! Sorry I have been MIA on the blog lately. Life has been a little nuts! Between a family trip to Vancouver, some medical stuff with Maya, craft fair season ramping up, a new contract, a few blogger conferences, and the whole being pregnant thing (I'm 6 months – how did that happen?!), I am just trying to squeeze in everything into what feel like incredibly short days. The good thing is that this ultra busy stuff is from now until Christmas, and I know that after the holidays life will be able to slow down. And then, you know, get turned upside down again come February when this little fella makes his appearance. Man oh man, I am getting so excited to meet him and get to have a tiny little thing to snuggle again.
I wanted to give you guys the scoop on our trip to British Columbia, which we got back from a few weeks ago. We had an AWESOME time. The purpose of the trip was to attend one of my best girlfriend's weddings, and besides that we squeezed in a bunch of visiting time with other friends and I even got to attend (and speak at!) BlogPodium, my fave design blogging conference. It was a busy, but wonderful, trip.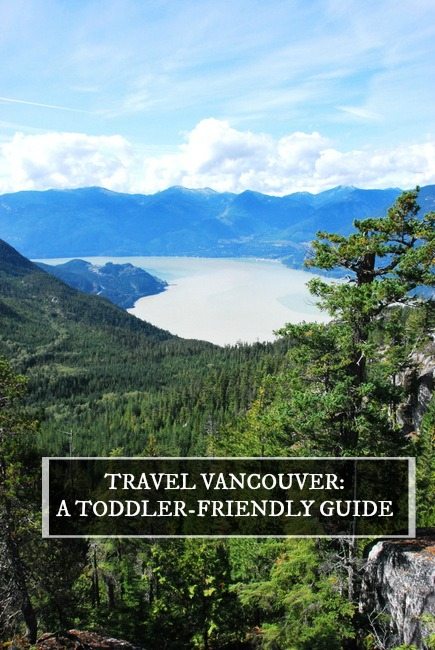 We spent some time in Squamish, Vancouver, and Vancouver Island. All were places that Dan and I had been before, so it was nice because we didn't feel like we needed to pack in our days with all the touristy stuff and could instead relax with our friends, who we were there to see and celebrate with.
Having said that though, we of course did do some activities. It's different travelling with a toddler versus a baby. With a baby, we could still just stroll around cities with the stroller and do a lot of the things we would usually do as solo adults. With an active two-year old now though, we definitely needed to think about things that would be fun for her. Nice restaurants and walking for hours to boutiques and around town wasn't really in the cards.
Here were the things we did, loved, and would totally recommend as toddler-friendly activities:
1 // Granville Island (Vancouver)
Granville island is a go-to tourist spot no matter what your age is. It's an island in the center of the city, full of interesting shops, breweries, food vendors, and artsy stuff. The really fun thing to do with kids in tow is to take the little boats they have (aquabus), which gives you a great glimpse of the city from the water. Then head over to the kids section of Granville Island which is basically a massive indoor play space. Maya LOVED it. Even though she wasn't big enough some the larger jungle gym and games, she was obsessed with this ice cream truck and going down the slides.
2 // Stanley Park (Vancouver)
Again, Stanley Park is a not-to-be-missed tourist destination when you go to Vancouver. We parked near the aquarium, and then walked along the sea wall (beautiful views of Vancouver), checked out the totem poles, and then went for lunch at one of the nearby restaurants in the park (there are several to choose from). It was a perfect morning activity, after which we were all pooped and came home for naptime. We didn't do the aquarium because I feel a bit weird about aquariums and zoo's in general, but it's supposed to be a good one if that's your thing.
3 // Grouse Mountain (North Vancouver)
You might have heard about the Grouse grind, where you climb up a zillion stairs to the top of Grouse mountain and it's an amazing workout. If you have kids in tow, however (or just aren't feeling up to the climb!), taking the gondola is awesome. It's a super beautiful ride up the mountain, and once you get to the top there are loads of activities and views to check out. There was a lumberjack show going on (meant for kids), which Maya thought was pretty funny. We walked all around the top and got to see some bears, and check out the gorgeous viewpoints. And once you've worked up an appetite, it's pretty wonderful to sit at their restaurant (there is a pub/cafeteria version, and then a fancy option) and look out over the mountain.
While you're over on the north shore and if you have the time, you can also walk along the seawall and check out some shops and restaurants (we had some amazing croissants and hot chocolate from Thomas Haas Patisserie). If you have another day and older kids, the Capilano suspension bridge and park are super beautiful, too.
4 // Sea-to-sky Gondola (Squamish)
We stayed for several nights with one of my besties in Squamish. She lives an active outdoor life there with her husband and baby boy, and it has been neat to visit her on several occasions and watch Squamish grow from this "highway town" into a much more vibrant community. We went on the fairly new sea-to-sky gondola attraction, which was unbelievable. You can't really get tired of amazing mountain views like that, and similarly to Grouse Mountain, we went for a trail walk and lunch up at the top. Squamish also has some cute little shops and is definitely worth a day trip from Vancouver if you've got the time (it's also en route to Whistler, if you're headed in that direction).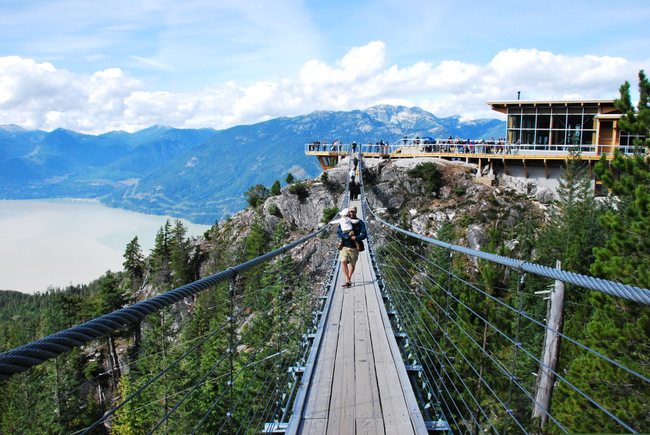 5 // Vancouver Island — We actually didn't get a chance to do much with Maya here as it was solely dedicated to the wedding festivities. Taking the ferry over though with our rental car was easy-peasy, and the whole island is gorgeous with tons of amazing things to see and do. If you're going to Vancouver and have the time, I REALLY recommend you make your way over there and travel around. Dan lived in Victoria for a few summers during University, and always had such a wonderful time (and I snuck out to visit on a few occasions!). Victoria, Salt Spring Island, Tofino, so many amazing spots to discover. We stayed in a lovely house in North Saanich right on the water (thank you VRBO!). Next time we're in BC, more time on the island for sure.
Food. We didn't actually eat out too much as we saved moula by buying groceries and making meals at home, but here were a few of our faves (HELLO Earnest ice cream!!! OMG!) and other recommendations from my BFF Marianne, who is a super cool chic knows Van inside and out.
Ice Cream >> Earnest Ice Cream: I could die happy after having the salted caramel
Cafe >> Cafe Medina: Amazing lavender lattes and mini waffles
Coffee >> 49th Parallel and Matchstick (both local)
Mexican >> La Taqueria: Authentic corn tortillas and amazing horchata
Pizza >> Pizza Farina & Rocky Mountain Flatbread Company (specifically geared to children with a dedicated play area)
Sushi >> Can't really go wrong anywhere in Van – there are a million places that are good and cheap
Chinese >> Bao Bei: Modern chinese with beautiful decor (and amazing cocktails, so I'm told)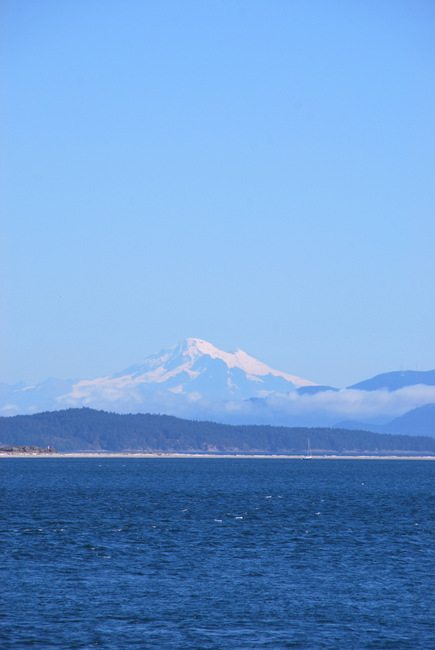 On accommodation — We stayed mostly with friends throughout our trip, but needed a place to crash for one night in Vancouver. We rented this AirBnB which was in the same neighbourhood as where one of my girlfriend's lived, and it was a super cute little spot. Enough room for a pack and play in the closet off the bedroom, and even though it was a lower level apartment it was bright and thoughtfully decorated. We stayed in an airport hotel the night before heading out, and realized how much nicer it is to stay in self-contained apartments/suites rather than hotels. Having living room space, a kitchen, and just more room in general when you're travelling with a toddler makes things so much easier. AirBnB for the win!
There are loads more guides out there to travelling to Vancouver with kids. Here is one from Scary Mommy (who has lived in Van) with some great suggestions!
Have you guys traveled to Vancouver lately? Any favourite spots or things to do? Or any other travelling-with-toddler tips you want to share? I'd love to hear them!