You can't really beat watermelon in the summer, right? We LOVE grabbing one every week and the kids will happily sit on the back deck eating slice after slice.
I started trying to use watermelons in more of our salads and in other recipes, and damn… it was good! I rounded up some of my fave watermelon recipes and am sharing them below, in case you feel like trying them out too!
Basically any salad that has cucumber and feta cheese, watermelon goes amazingly well with. I was totally surprised. Adds a fun summer flavor to your usual dinner salad!
There are also fun drink ideas, homemade popsicles, salsas, and more. Check out the list below!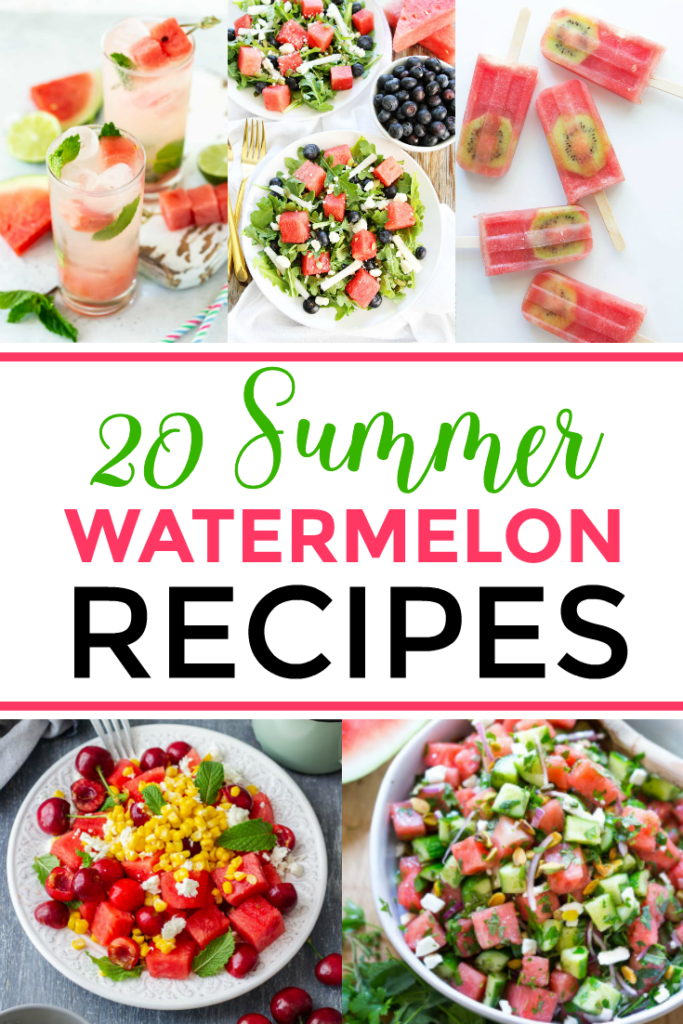 Try These Summer Watermelon Recipes:
Which one of these recipes will you be trying? Or have any other watermelon recipes you love? Drop them below in the comments!
Want more recipes?